VAL MICHAUD
The Canadian Gravelbourg Mustard Story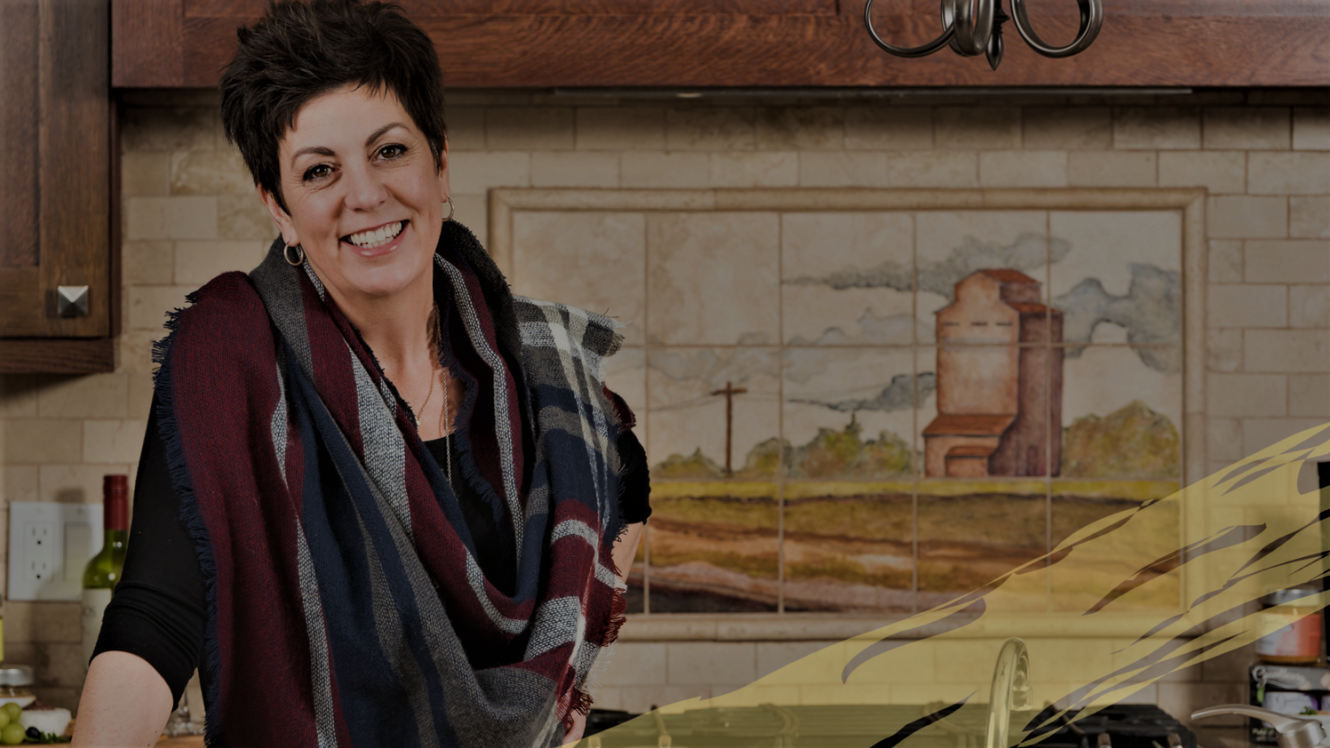 GRAVELBOURG MUSTARD
A rich Canadian resource, a health food of choice...
and guess what - it's TASTY AF! (and fabulous)
Welcome to the On-line Virtual Tour of Gravelbourg Mustard - At Home in the Province of Saskatchewan, Canada
A gourmet food company based in Gravelbourg Saskatchewan that is bringing flavour alive with some of the finest gourmet mustards in the world - right from Gravelbourg, Saskatchewan, Canada.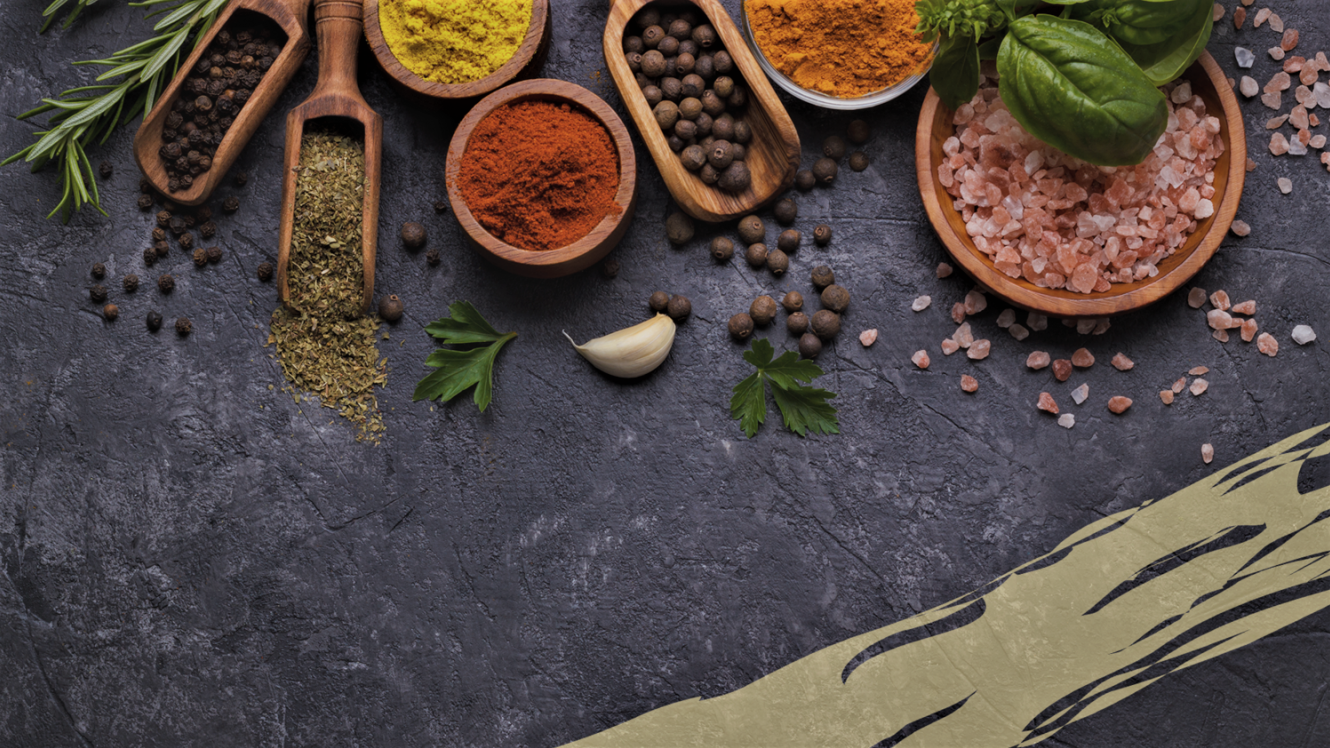 Did your know? "Mustard is a must for Nutrition"!
Mustard has remarkable nutritional value with disease-fighting potential.
The Nutrients found within Mustard have proven value, not only as one of the worlds oldest savory spices but also the folklore of its health benefits.
Mustard's Nutritional Value boasts a low calorie count with an incredible supply of essential minerals.
"Soooo! Whether you're a chef or a dabbler that likes to make every day a little tastier - well folks!"
We have something for you!! ... Ten ....Yes Ten! - Outstanding Choices of "Gravelbourg Mustard"!!

JOIN THE MUSTARD REVOLUTION!!!
Did You Know???
- The Province of Saskatchewan in Canada is the source of 75-80% of Mustard in Canada?
- That 40-50% of the World Resource of available Mustard is produced in Saskatchewan?
- "Gravelbourg Mustard" just happens to be "In the Centre" of the Canadian Mustard Universe!
- Amazing Western Canada Farming Statistics!!
Join the Gravelbourg Mustard Revolution!! Check out the Following:
"GARLIC" STYLE GOURMET GRAVELBOURG MUSTARD
This rich earthy mustard is a true chameleon. It has never met a protein that it didn't like,
and, guess what, it is the perfect secret ingredient to your baked goods.. no foolin!
"

GRAINY" GERMAN STYLE GOURMET GRAVELBOURG MUSTARD
This grainy, savoury mustard is abounding with hot, peppery notes.
It's distinct spiciness adds bite and pop to meats and cheeses, sandwiches and salad dressings.
Vas Ist Das, you ask? Pure deliciousness, Das what!
"VERY" BERRY GOURMET SASKATOON BERRY GRAVELBOURG MUSTARD
This mustard is bright, lively and sweet. Chock-full of Saskatchewan grown Saskatoon berries, this little jar promises big flavour!
Makes the perfect partner for poultry, vinaigrettes and soft mild cheeses.
"FRENCH" STYLE GOURMET GRAVELBURG MUSTARD
This classic dijon is smooth, vibrant and adds the perfect tang to sandwiches, vinaigrettes and sauces.
An absolute staple in your mustard arsenal.
"HONEY" DILL STYLE GOURMET GRAVELBOURG MUSTARD
This light, creamy mustard is the superb fusion of luscious Saskatchewan harvested honey and fresh herbaceous dill.
Makes a great addition to dips and dressings and pairs well with fish and chicken.
"DARING" JALEPENO STYLE GOURMET GRAVELBOURG MUSTARD
This daring mustard is packed to the brim with tongue tingling jalapeños!
Do you love immense flavour and mild sweating? Then this adventurous mustard is for you!
"ZIPPY" CRANBERRY STYLE GOURMET GRAVELBOURG MUSTARD
This zippy, full bodied mustard is brimming with plump ripe cranberries.
It is a playful little mustard that gets along well with poultry, dressings and soft mild cheeses.
"CAJUN" STYLE GOURMET GRAVELBOURG MUSTARD
This bold mustard has the perfect blend of Southern Cajun spices that'll give you a big kick right in the kisser!
Great for adding flair to soups, chilis and sauces.
"BEER" STYLE GRAVELBOURG GOURMET MUSTARD
This punchy, versatile whole grain mustard, has been crafted with crisp Gluten-Free Canadian Lager.
What can you pair this mustard with, just about anything!
Perfect for our Celiac or gluten intolerant customers.
"SMOKEN" BARBECUE STYLE GRAVELBOURG GOURMET MUSTARD
Smokin' BBQ Gourmet Style Mustard
This boisterous, brawny BBQ mustard is bold, smokey and will do ALL the heavy lifting on the grill.
This sauce is jam-packed with flavour and will make your grilled meats sing!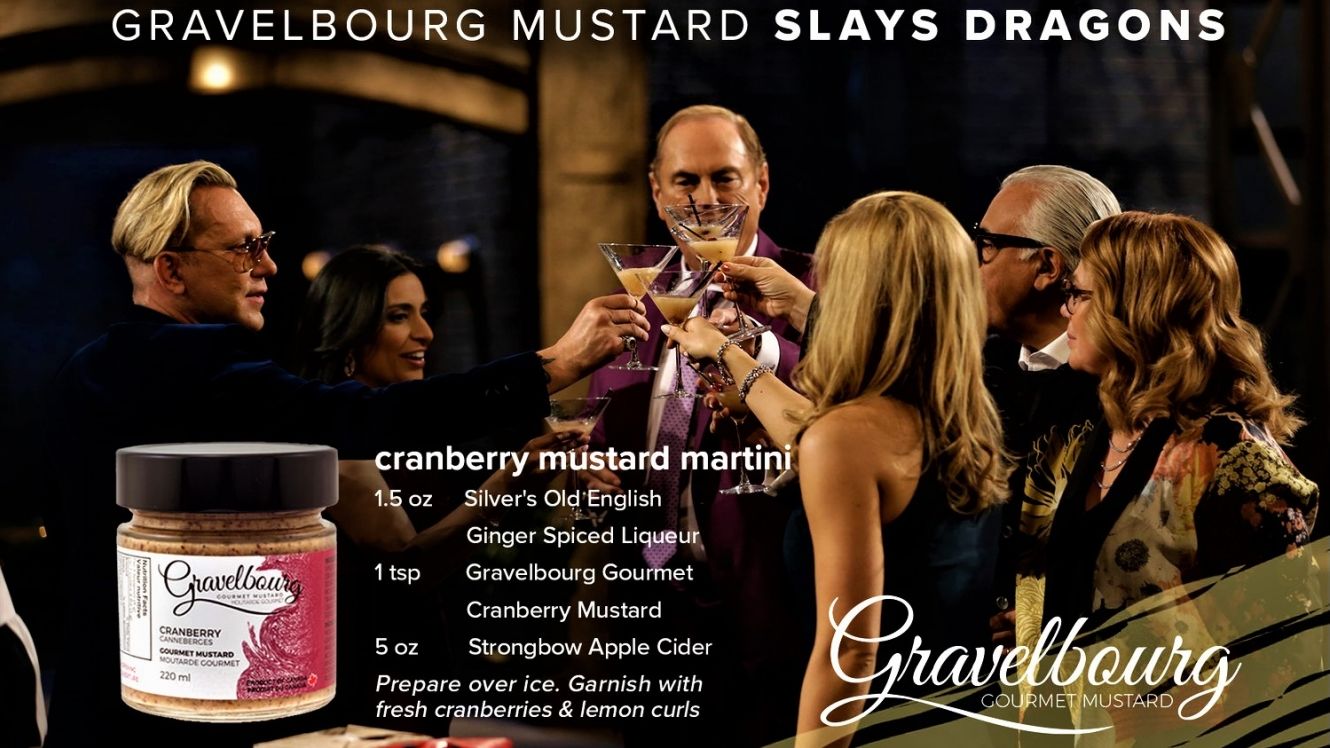 The Cranberry Mustard Martini ...Simply prepare over ice.
A tad of Silver's Old English Ginger Spiced Liqueur
A touch of Gravelbourg Gourmet Cranberry Mustard
Some refreshing Strongbow Apple Cider
Garnish with fresh cranberries & lemon curls!!
Sit back, put your feet up and enjoy your Mustard Martini!!
And from us at Gravelbourg Gourmet Mustard
MAKE EVERY DAY GOURMET!!!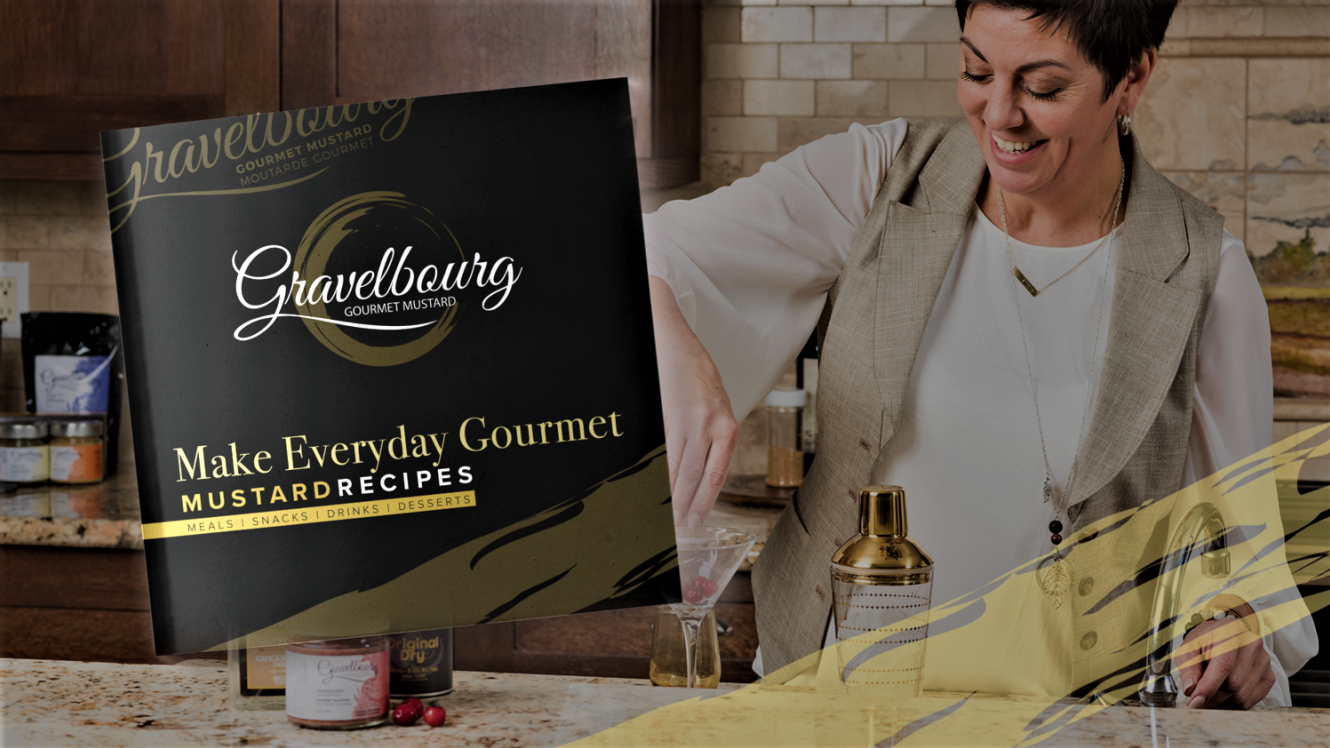 Thank you for joining us at Gravelbourg Gourmet Mustard &
SoldOutright.com on this Incredible Virtual Tour of
Gravelbourg Gourmet Mustard
https://www.gravelbourgmustard.com
Canada Post Box 125
Gravelbourg, Saskatchewan, Canada
Postal Code - S0H 1X0