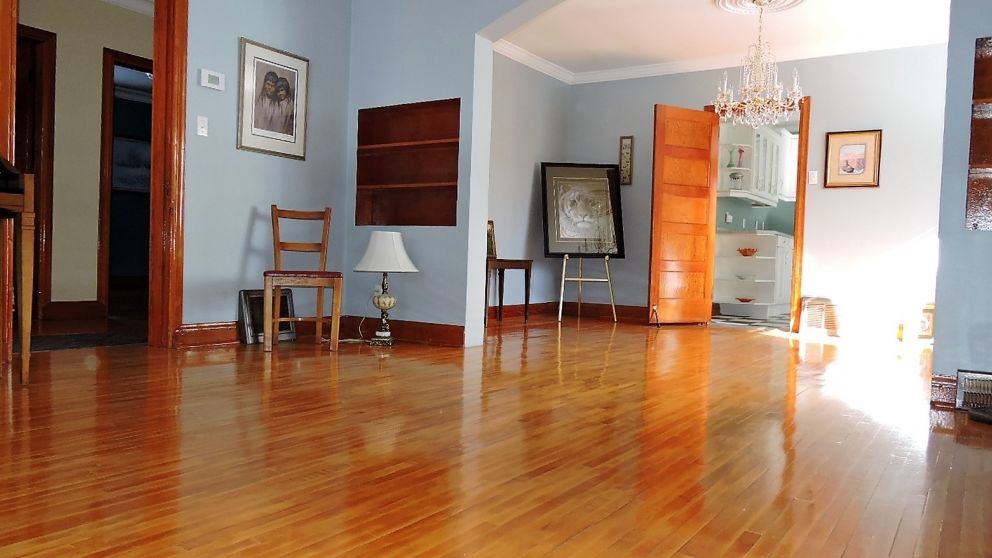 (SOLD)
Elkhorn Village
Thank you for joining us on this "Virtual Tour of Elkhorn History"
"HODSON HOUSE" The Family Home Of Evelyn and Albert Hodson
Living Room - Dining Room of 214 Cavendish Street North, Village of Elkhorn
This home was built in 1950 by Evelyn and Albert Hodson and remains in the family today...
"Time Has Come" to sell this Amazing Home!!
Municipality of Wallace - Woodworth Province of Manitoba, Canada
"IMMEDIATE OCCUPANCY" "FAMILY HOME"
Artwork, Bathroom Accessories, Furniture,
Garage Light Standards & such, Not Included!
This Home is "Family Ready" ...Waiting for the New Owners!
214 Cavendish Street North
RM of Wallace-Woodworth
Village of Elkhorn, Manitoba
R0M 0N0
For More Information or to "Arrange a Viewing" ....
Call Sherryl (Hodson) Reid 204 441 9740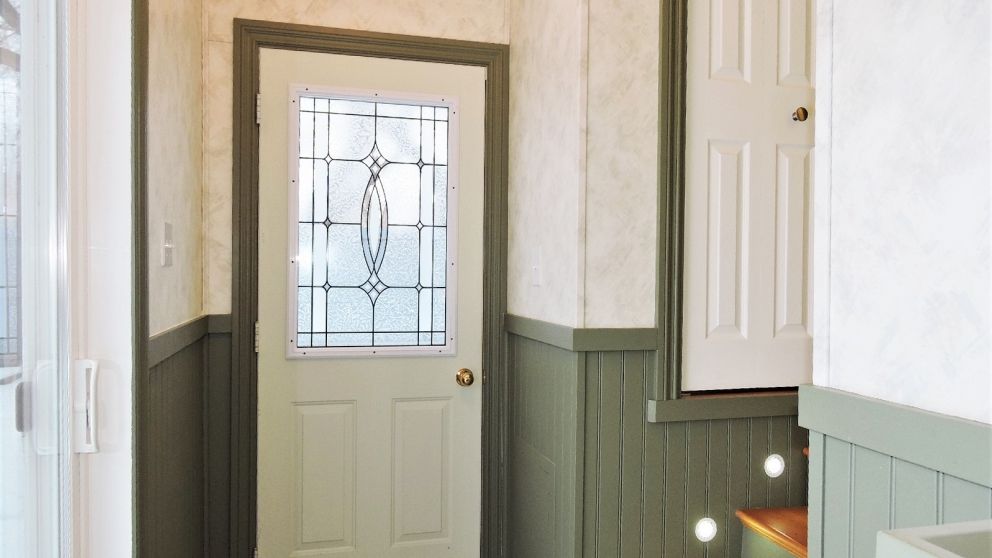 HODSON HOUSE ELKHORN MANITOBA ...214 Cavendish Street North Custom Built Spring and Summer of 1950 for Evelyn and Albert Hodson by Sinclair Snyder Construction.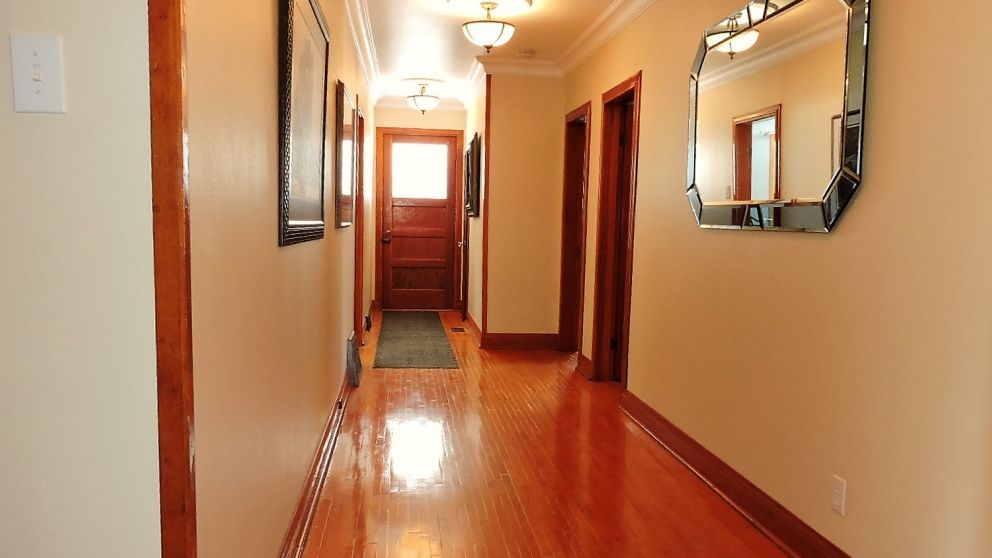 Main Front Entrance Hallway, approximately, twenty nine feet long by five foot six inches wide ( 5'6" x 29' )
The "Hallway of Play" for Children...all three bedrooms and main floor bathroon exit from this hall way.
Original Hardwood Floors and Woodwork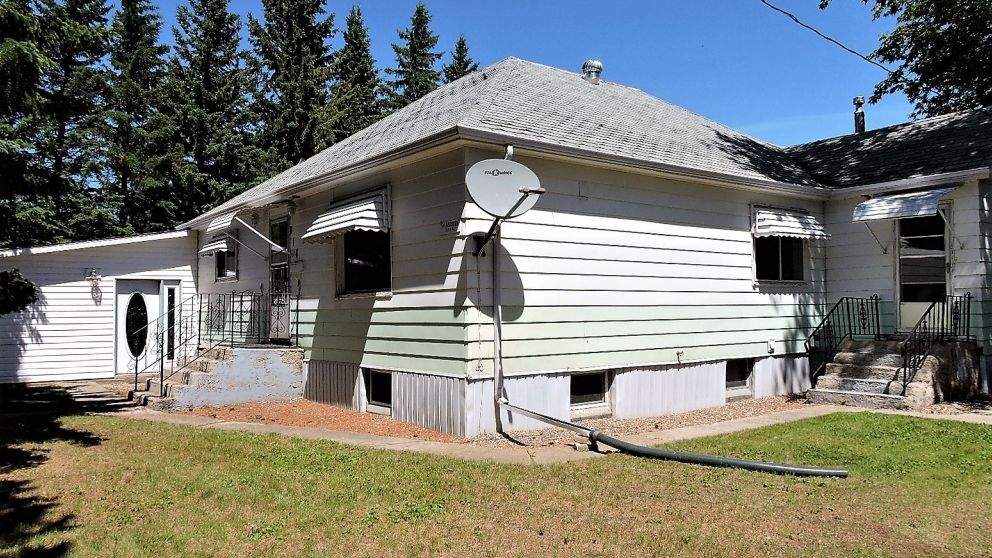 "HODSON HOUSE" was a huge family home in its day!!!
Approximately 1634 Square Feet of Family Living Area ...
...that includes the Rear Entrance, Pantry, Closet!!!
The Attached Insulated Two Vehicle Garage ...
Approximately 26 Feet x 26 Feet (676 sq ft) with
Full Access to the Basement, Front and Back Yard
*Full Concrete Block Basement"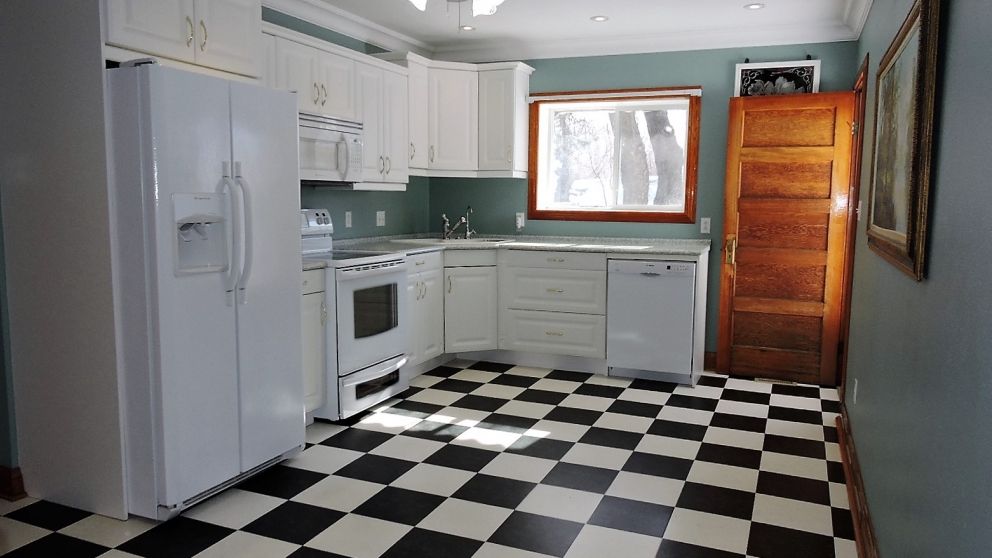 "HODSON HOUSE" THE HODSON FAMILY HOME OF FAMILY HOMES FOR 69 YEARS
Built during the Summer and Fall of 1950
APPROXIMATE SIZE.... "1634 SQUARE FEET" OF AMAZING FAMILY LIVING SPACE
ATTACHED INSULATED GARAGE APPROXIMATELY 26 FEET X 26 FEET
FULL UNFINISHED BASEMANT AREA WITH ACCESS TO THE GARAGE
This "Custom Built Home" was built by Elkhorn Builder, Sinclair Snyder, with the help of local farmers.
It was built on the Hodson Farm four and one half miles south of Elkhorn and moved to its current
location in Elkhorn by "Herb Warkentin" Warkentin Building Movers" in Summer 1967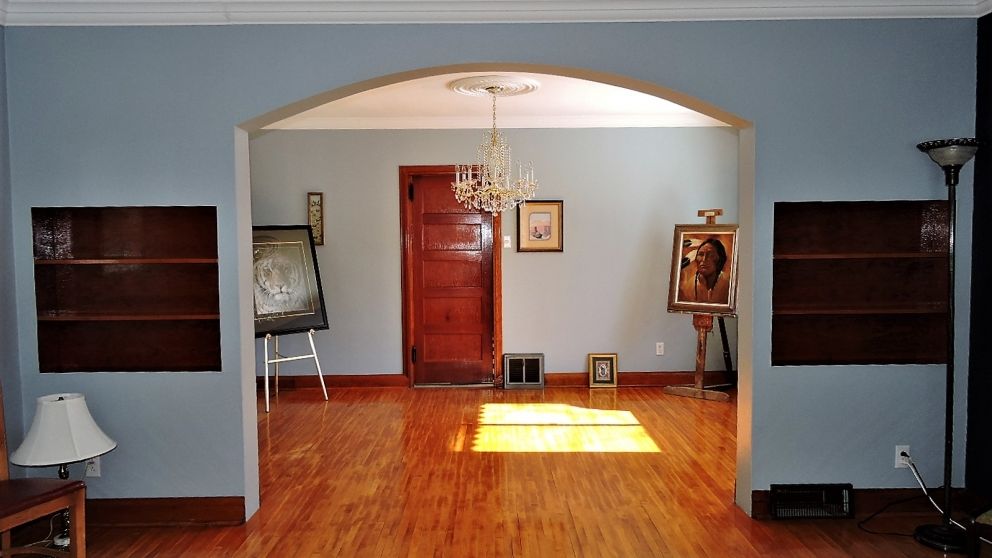 Looking from the Living Room into the "Formal Crystal Chandelier Dining Room"
Built in Book Case on both sides of the Archway
Dining Room Size 10 Feet x 15 Feet ... Excellent Formal Dinning Room or for Simply Playing Cards!!!
There were many Card Games in this Outstanding Room over the past decades.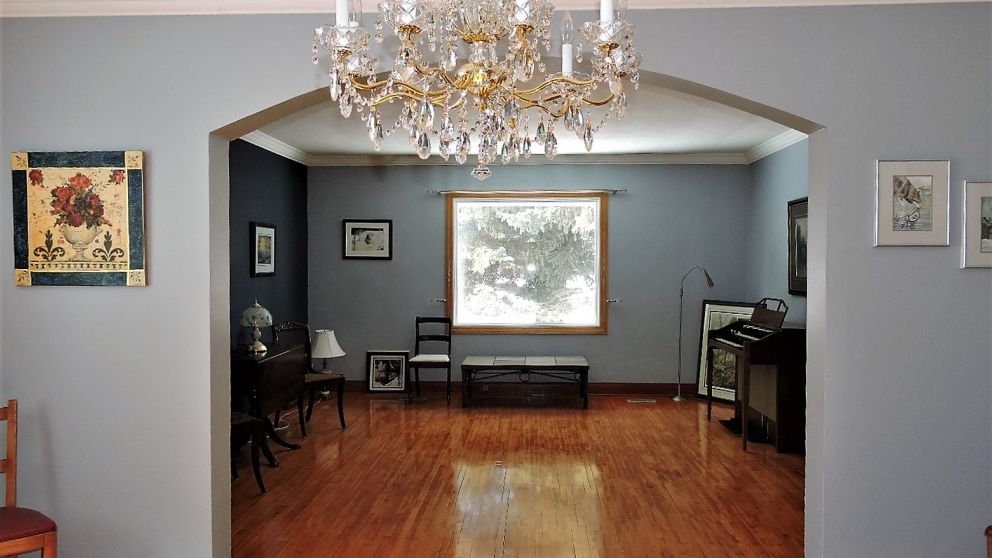 Looking from the Dining Room into the Living Room
Living Room is Actually Square...Approximately 15 Feet x 15 Feet
All Original Hardwood Floors ...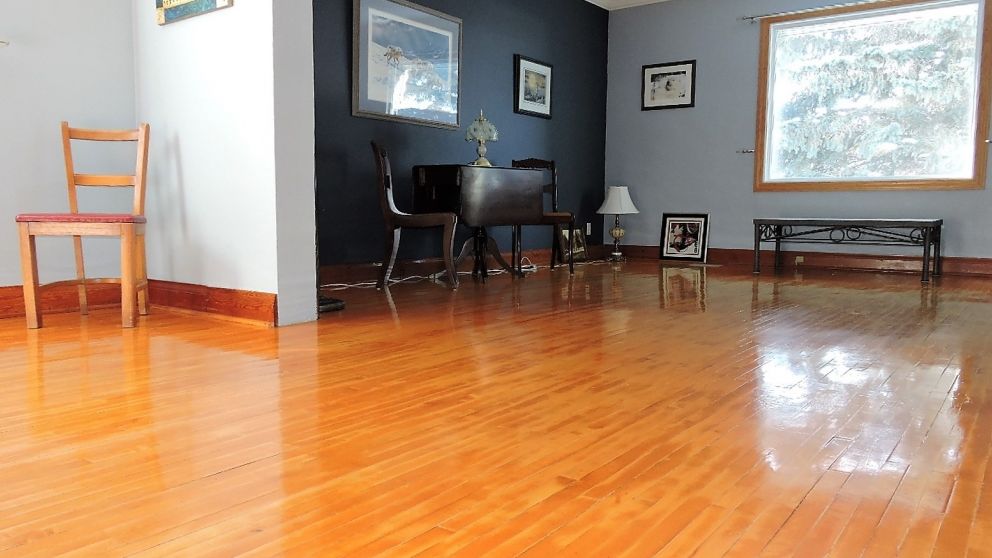 Another view from the Dining Room into the Living Room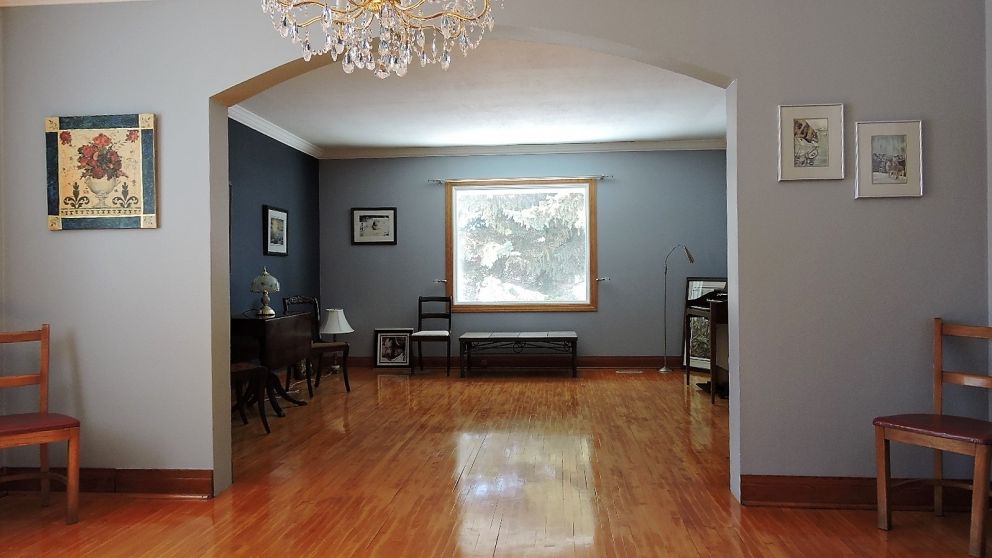 Total Dining Room and Living Room Space ...
Approxiamtely 25' x 15" that includes the Archway
Approximately 375 Square Feet of Family Get Together Living Area.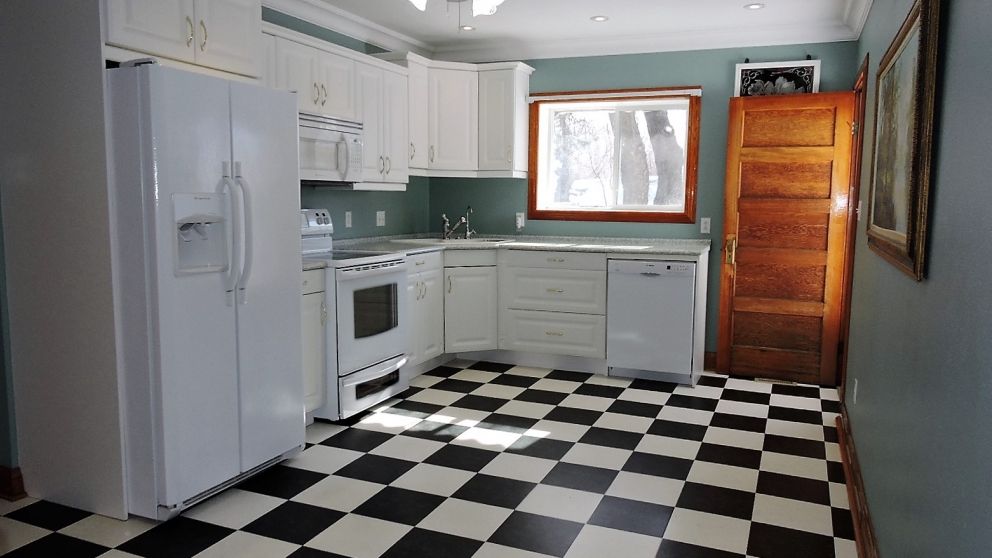 Full Service Kitchen
Approximate Actual Room Size 11" 2" x 19" 2"
Cabinets take some of the space ... count the tile pattern
All Appliances Remain!
There are four convenience access doors in this Kitchen
Exit Door to the Side Yard
Exit Door to the Pantry, Closet/Storage & Basement
& Back Yard
Exit Door to the Hallway Bedroom and Bathroom Area
Exit Door to the Dining Room and Living Room Area
Main Floor Bathroom
There is a second functional unfinished bathroom in the basement!
Main Floor Bathroom ... Approximately 7.5 Feet X 9.5 Feet
Includes both Air Jet Tub and Shower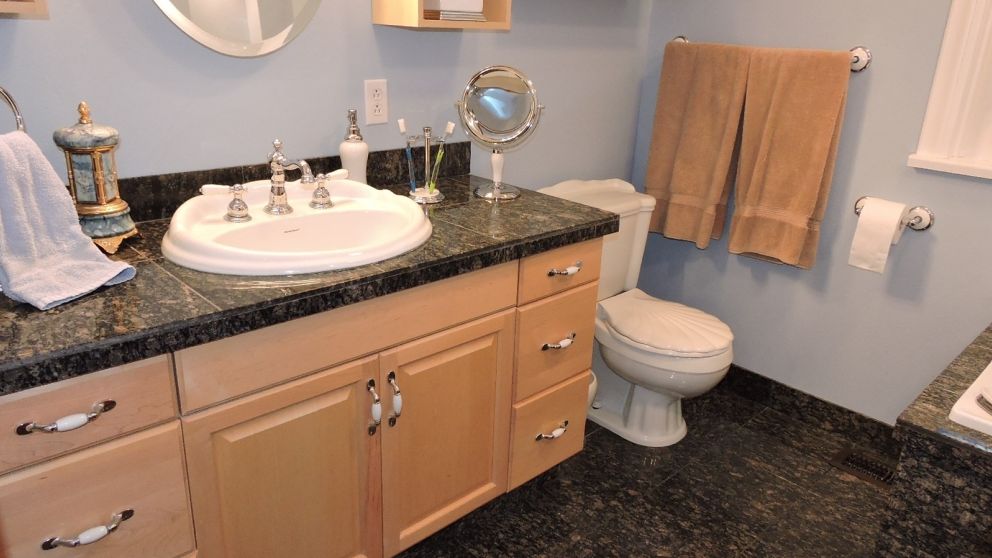 Matching Marble Tiles Floor and Counter
Vintage Sink Style and Faucets
And, Matching Vintage Style Toilet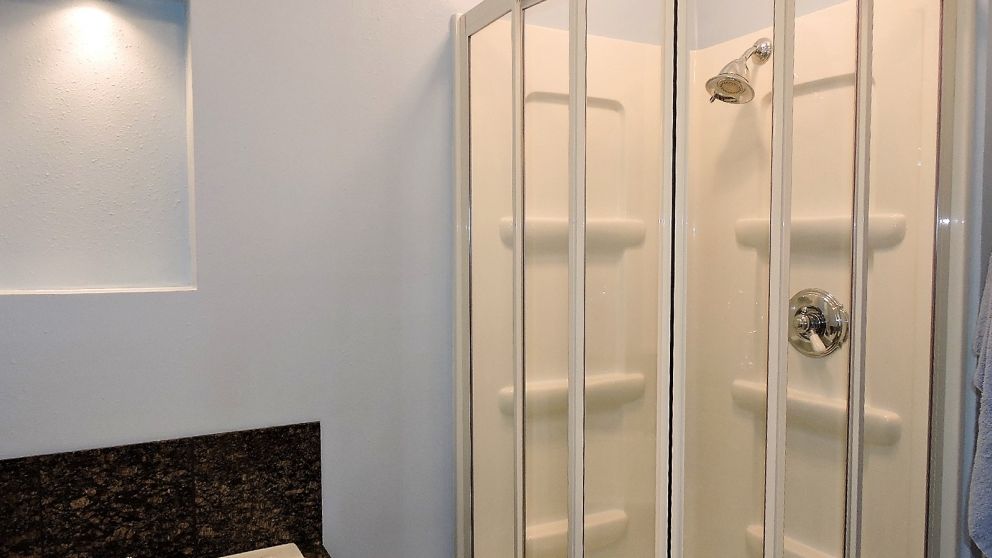 Shower and Sliding Doors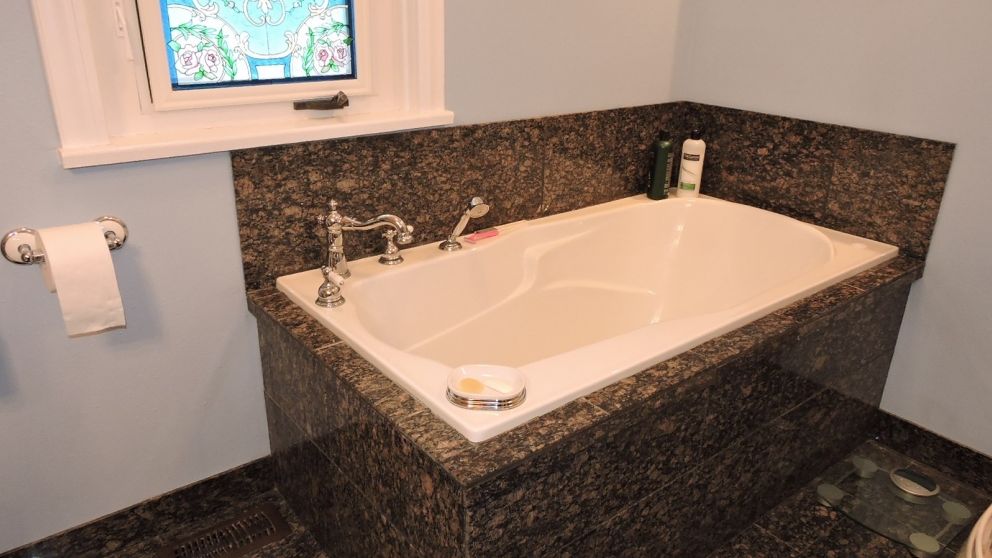 Air Flow Tub Comfort Tub
Matching Faucets and Hand Shower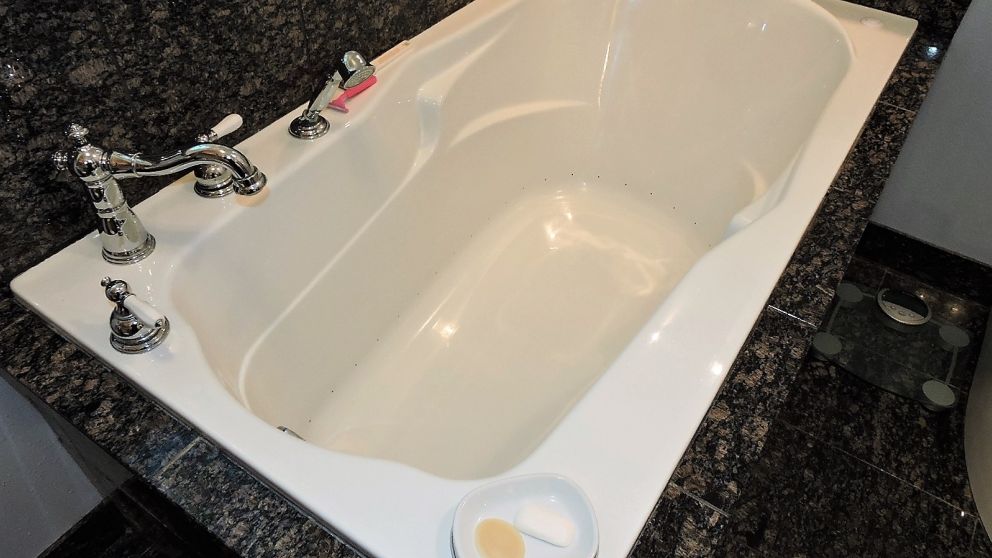 Comfort Tub with Air Jets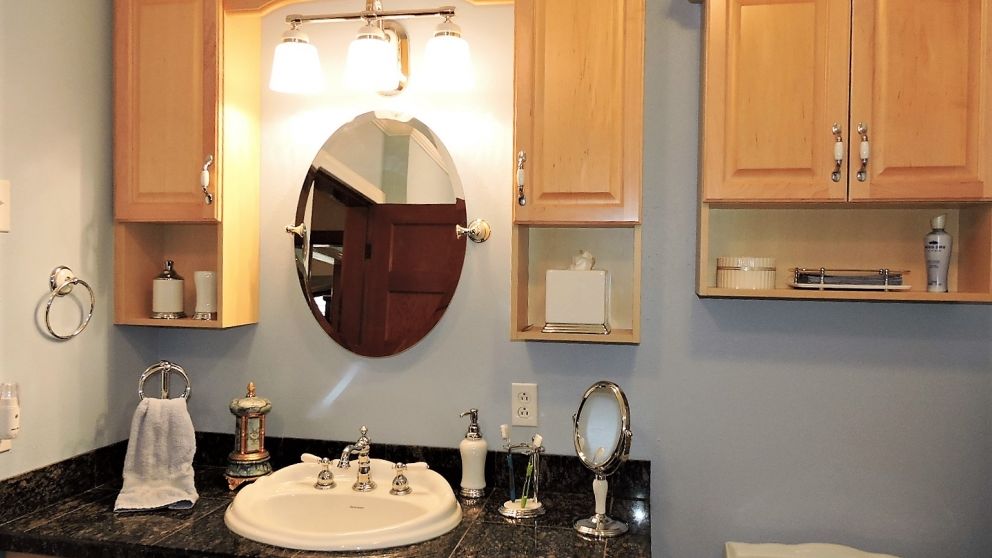 Bathroom Cabinets
Amazing Lighting & Movable Mirror Combination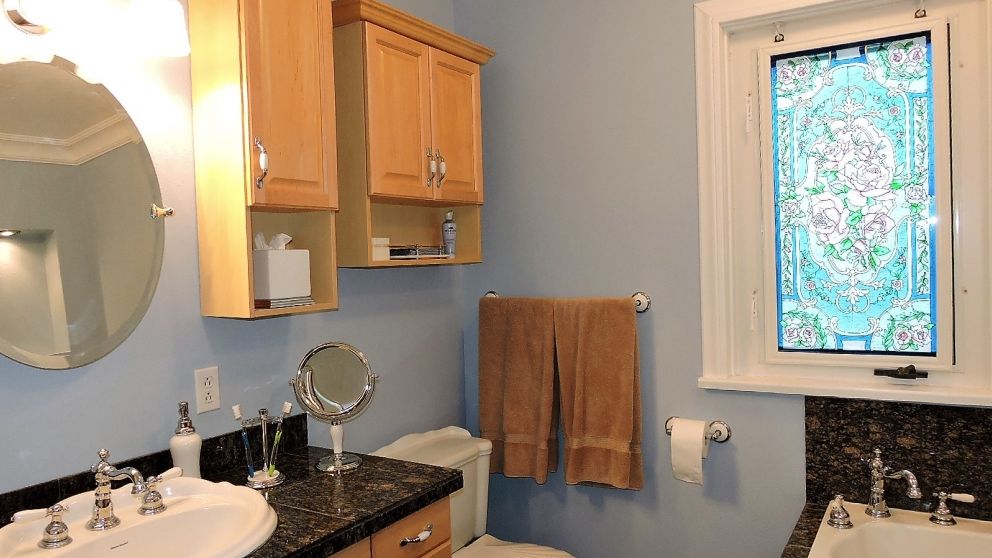 Amazing Bathroom Comfort!!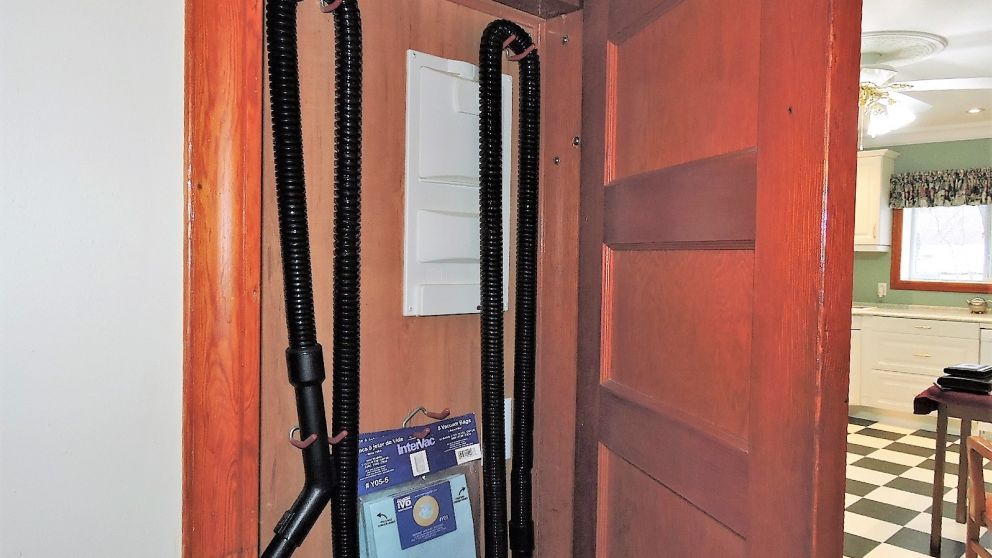 Handy Built-In Vacuum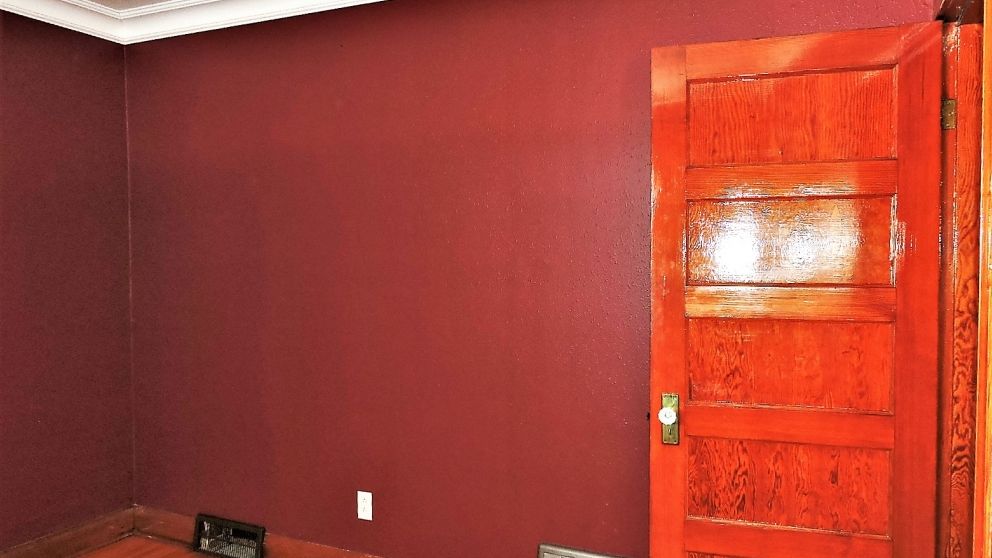 Master Bedroom #1 - Largest Bedroom,
Full sun, difficult getting a clear photo.
Size 11 ft x 11 ft 6 inches, facing West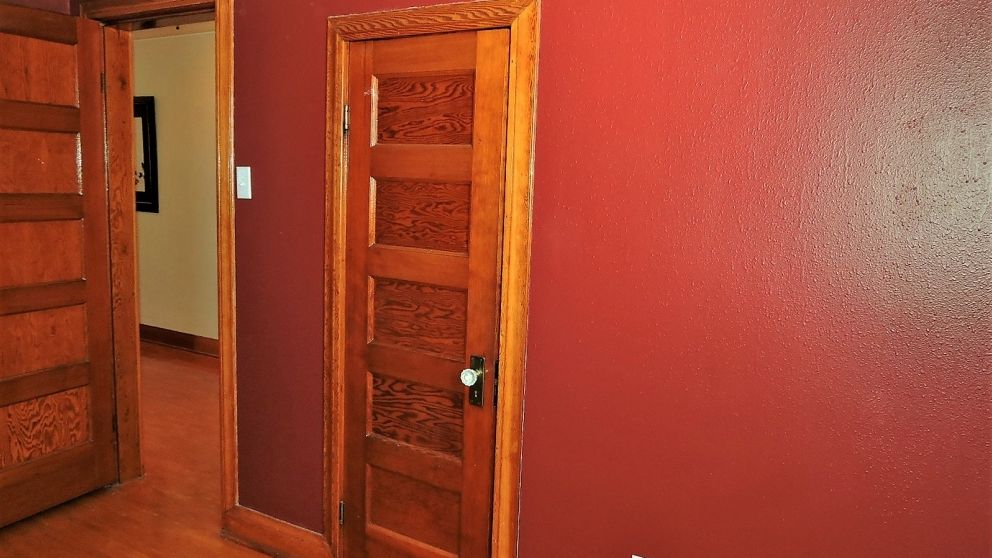 Master Bedroom Closet Door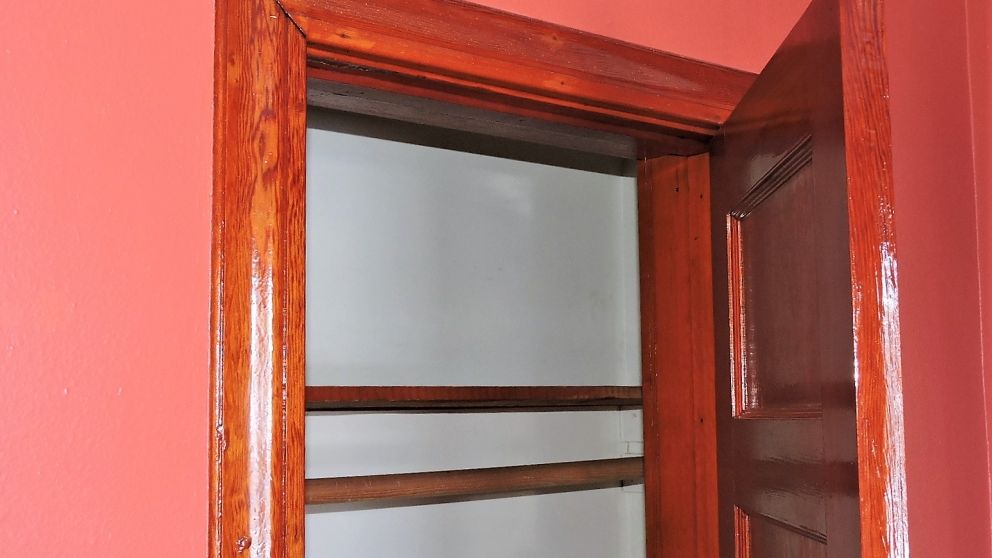 Master Bedroom Closet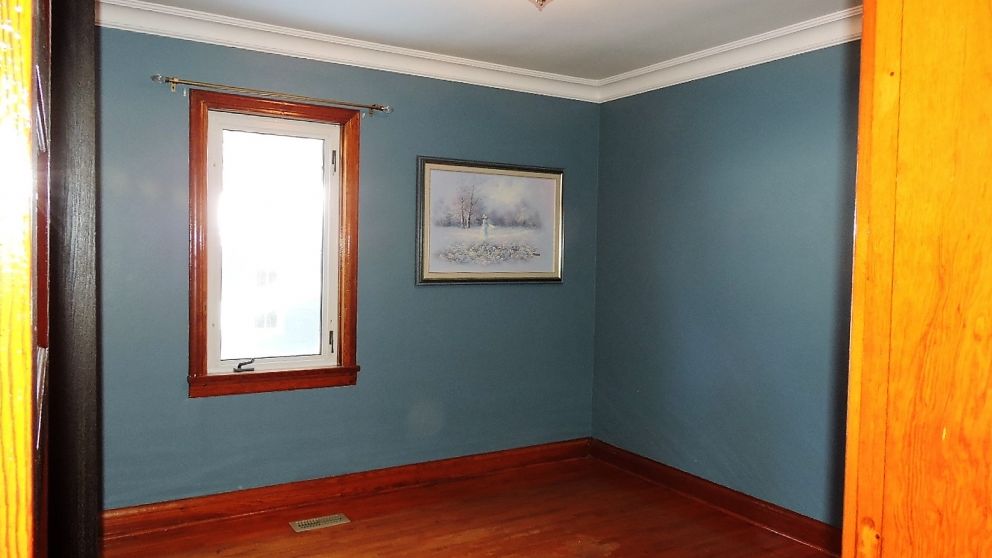 Center Bedroom #2 - Window to the North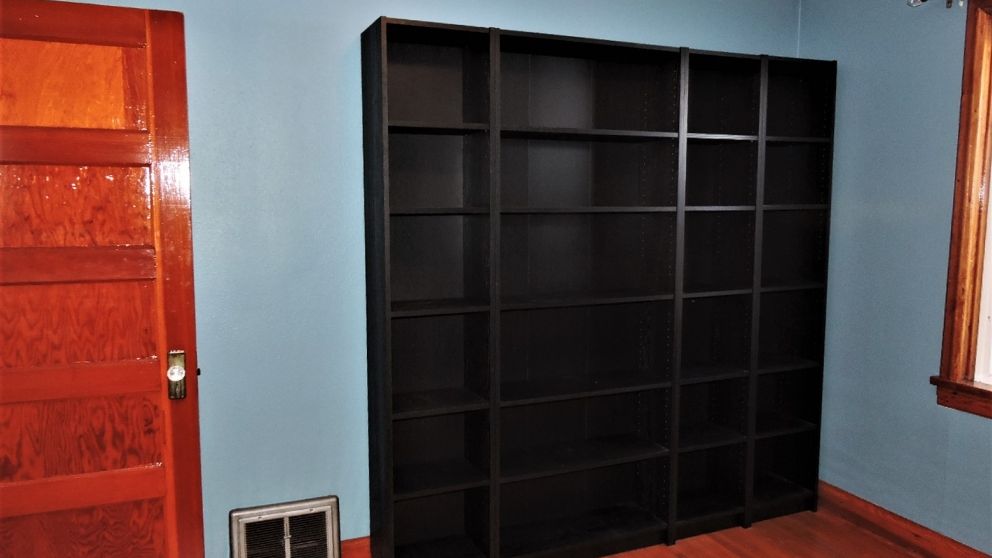 Center Bedroom #2 ... Approximate size 11" x 10' 10"
Shelving is attached to the wall and remains.
Great Kids Room!!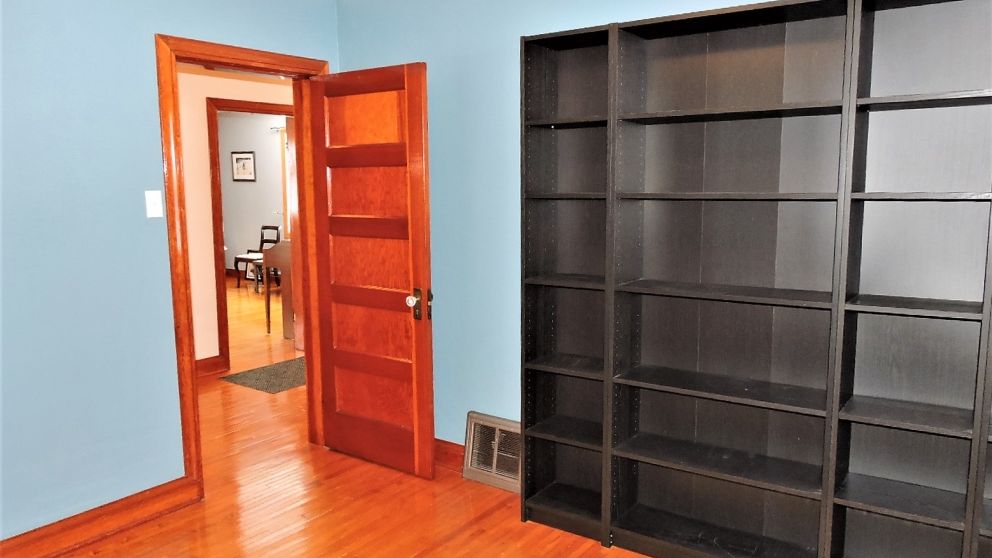 Door to the Hallway from Bedroom #2
Approximate Size 11" x 10' 10"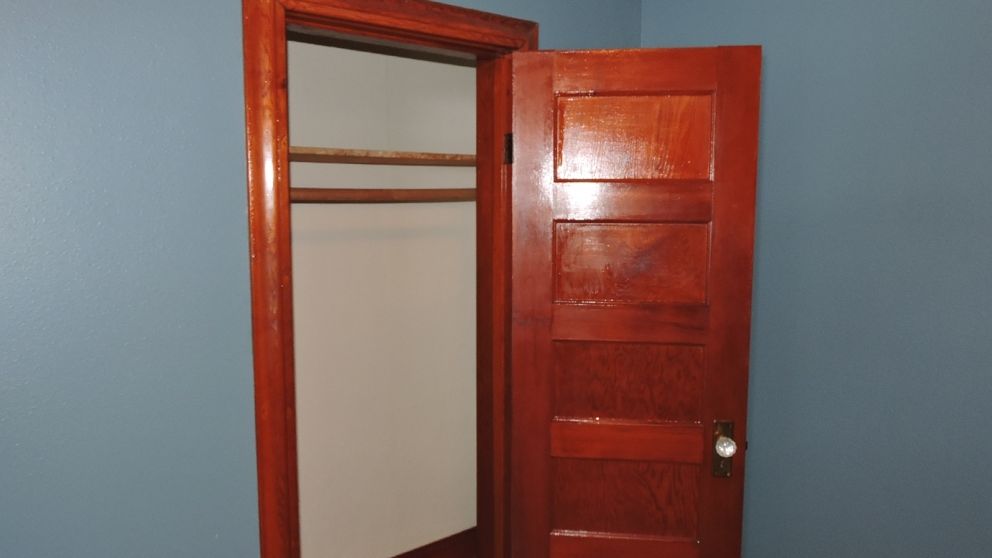 Bedroom #2 Closet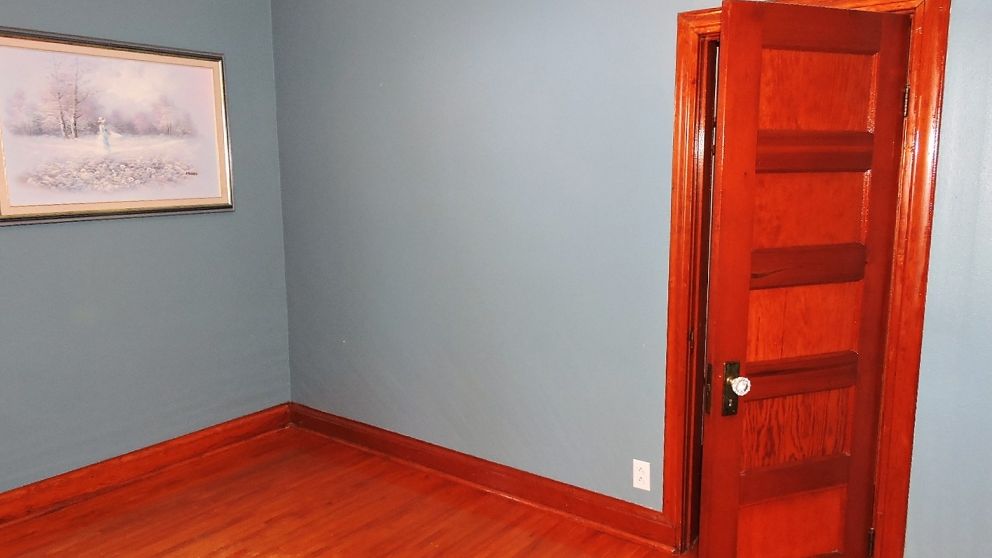 Bedroom # 2 . Closet Door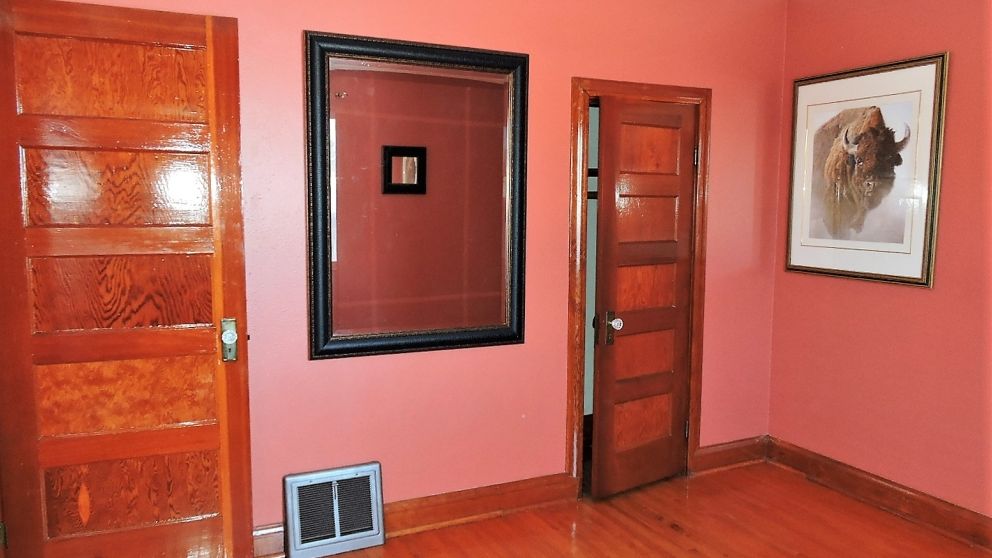 Bedroom #3 - 11' x 10'10" Showing Closet Door, This Bedroom Window faces East .... The Morning Sun!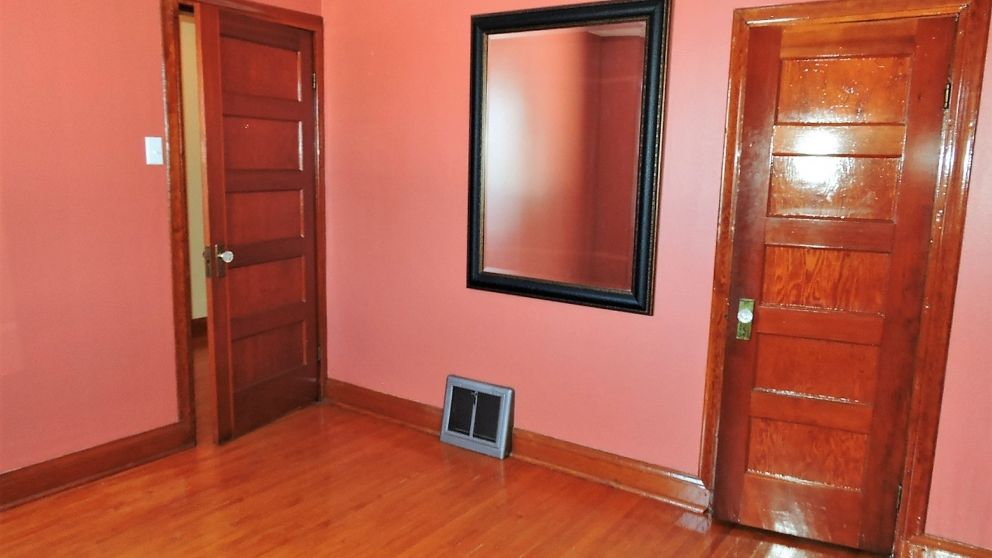 Bedroom #3 - 11' x 10' 10" approximately. Showing exit door to the hallway and the in room closet!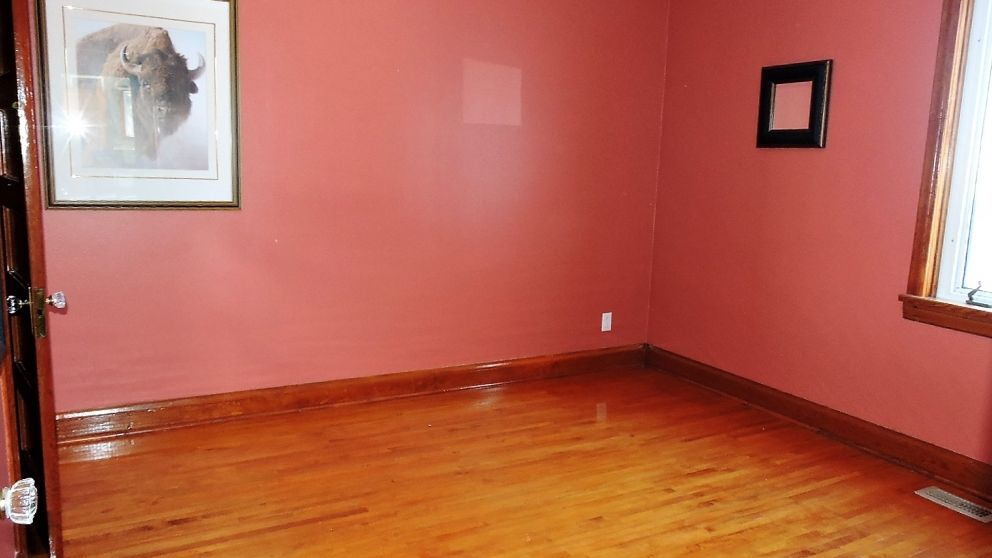 Bedroom #3 - 11' x 10' 10" approximately.
Showing the corner of the the East facing window!
Very Bright Welcoming Room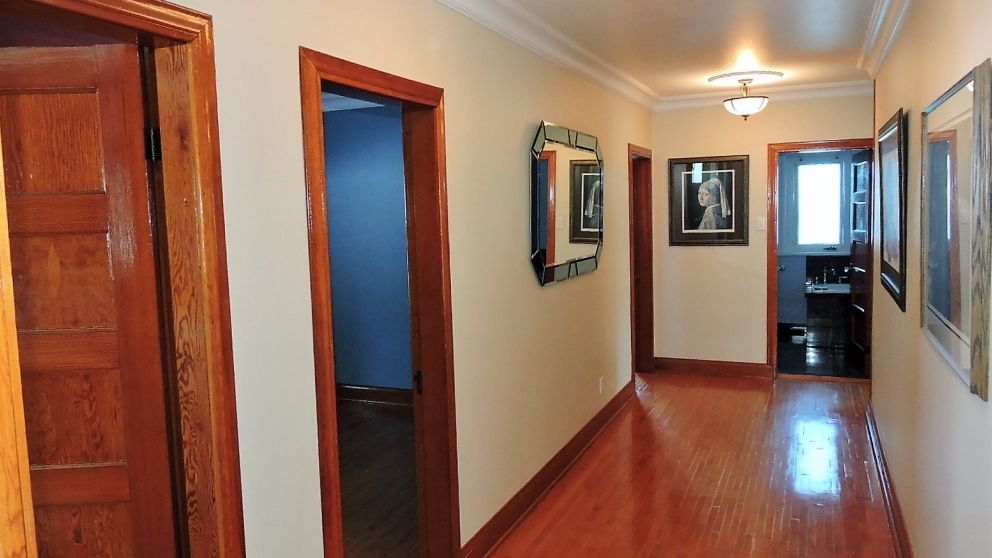 Main Hallway
Showing all three Bedroom Doors
Bathroom at the end of the Hallway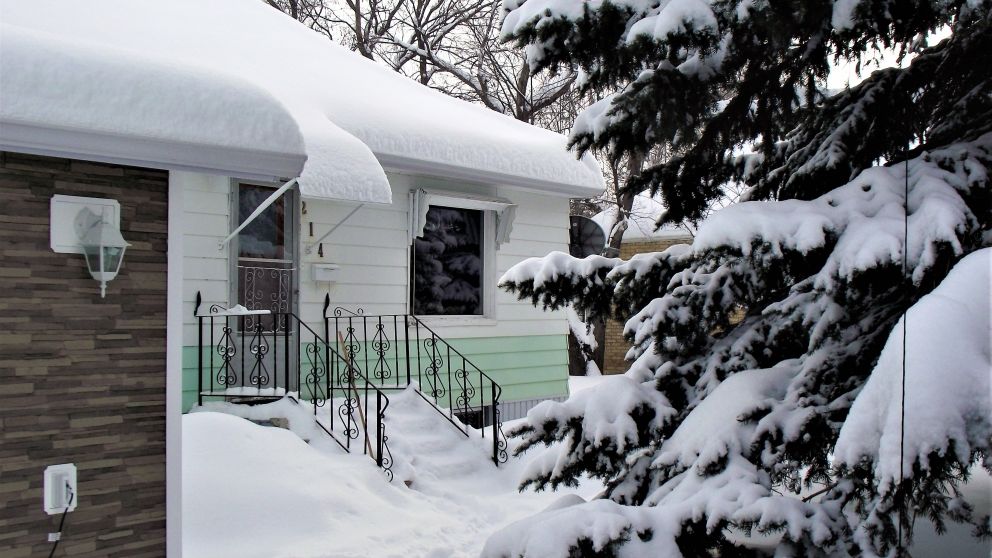 Elkhorn Village
The Winter Scene
This is an extremely quiet home!
Comfortable, Convenient and Warm!!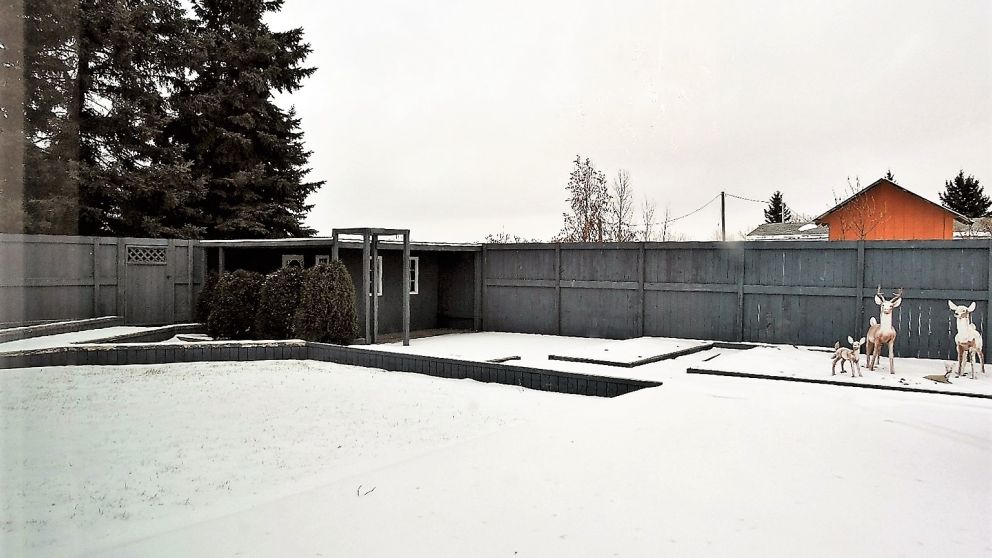 Back Yard!
Winter Scene!!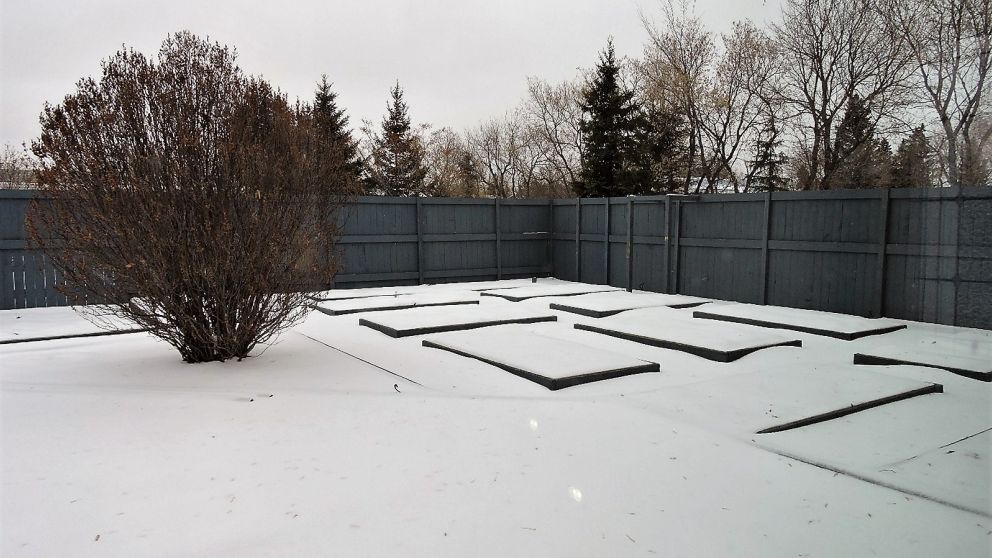 Gardens Waiting for Spring!!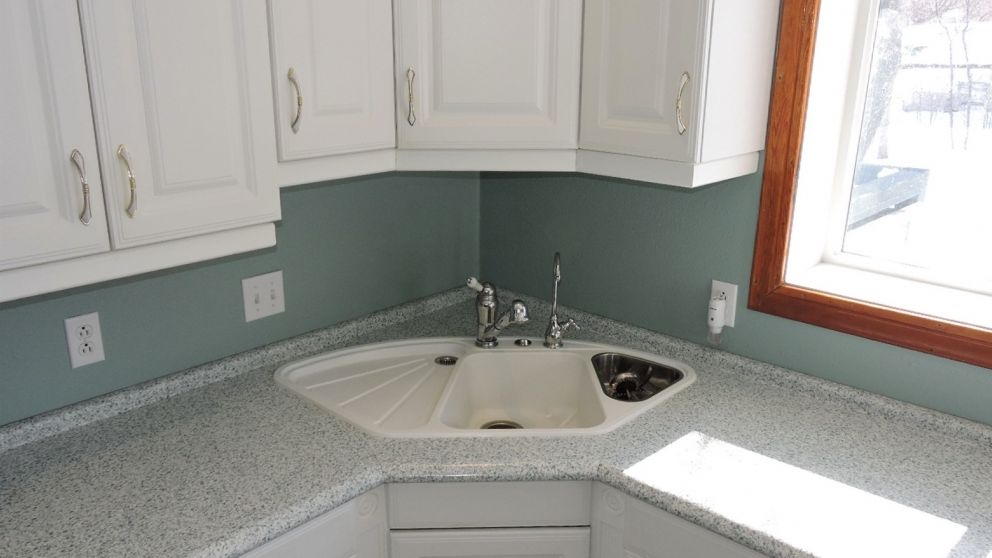 The Kitchen Sink!!!
Water Tap
The Best Water in the Community!!!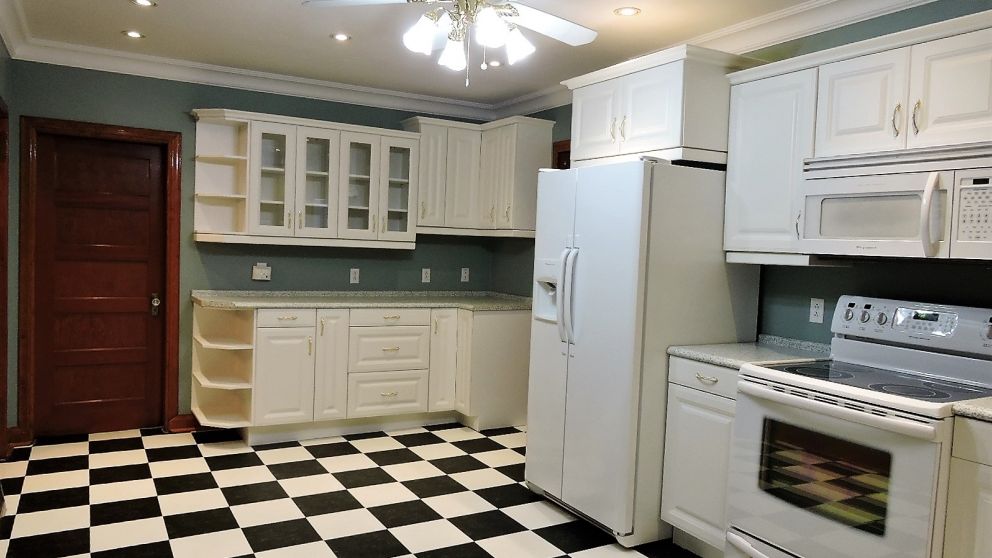 Kitchen Doorway, usually open!
Convenient to block off the Bedroom Area &
Access to the Hallway, Bathroom & Bedrooms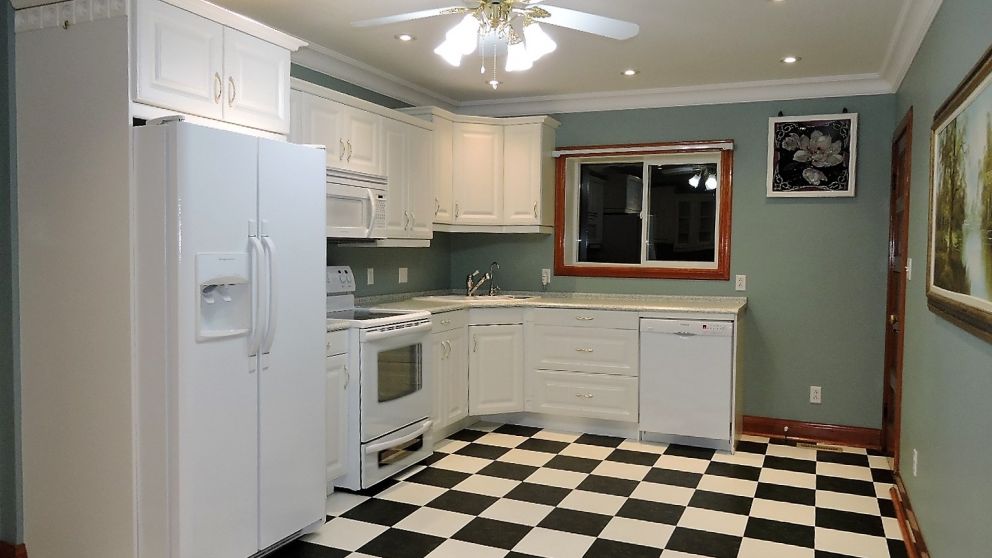 Kitchen Lighting
& Ceiling Fan
Very Bright and Welcoming!!!
Side Door Access to Yard!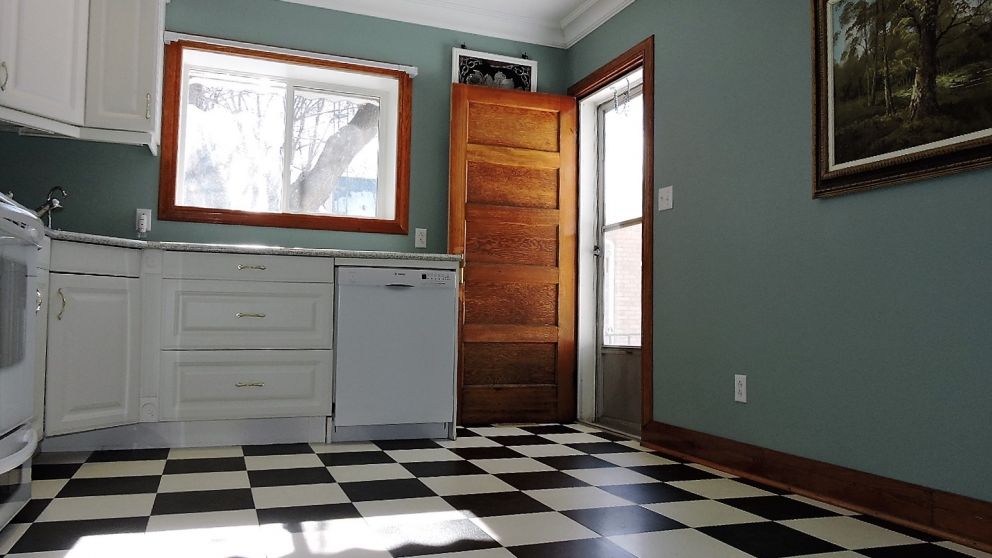 Yard Access from Kitchen!
Pleasant South Exposure
Very Bright and Warm in the Winter!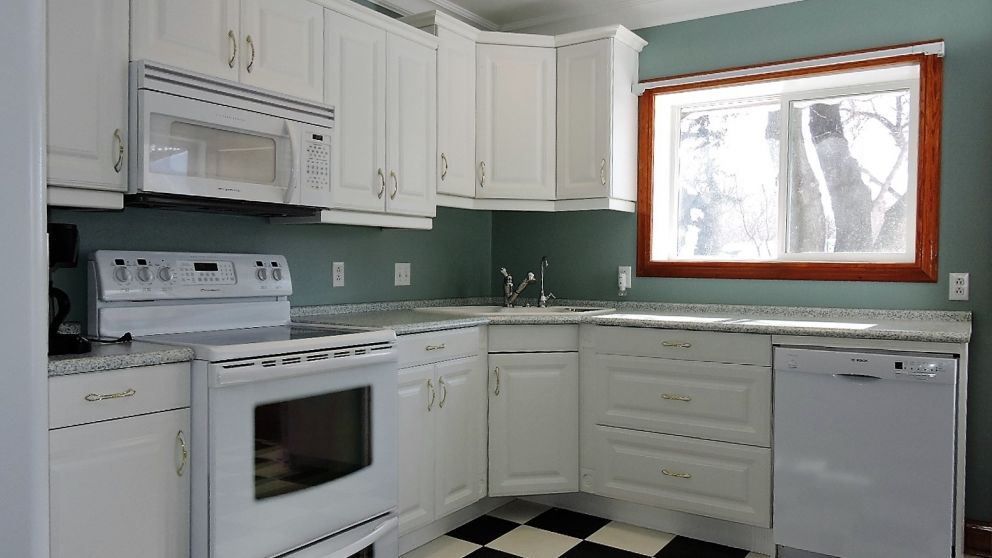 Microwave & Fan
Double Oven Stove
Bosch Dishwasher
Unique Corner Sink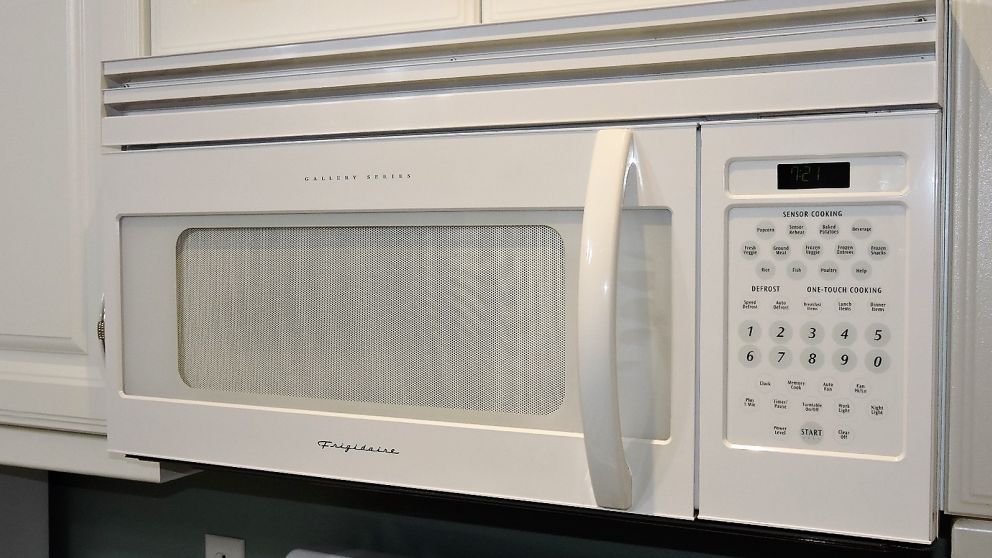 Microwave & Fan Filter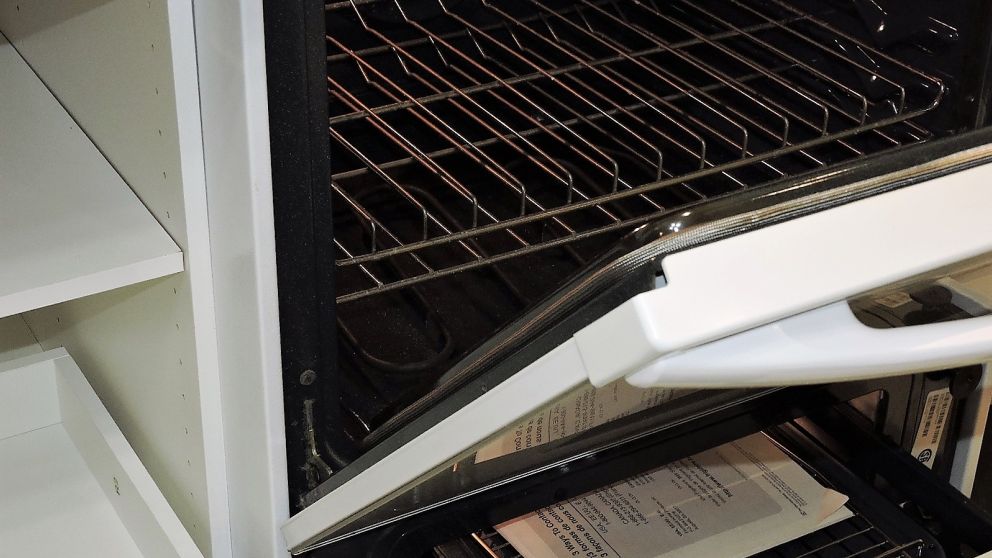 Premium Double Oven Stove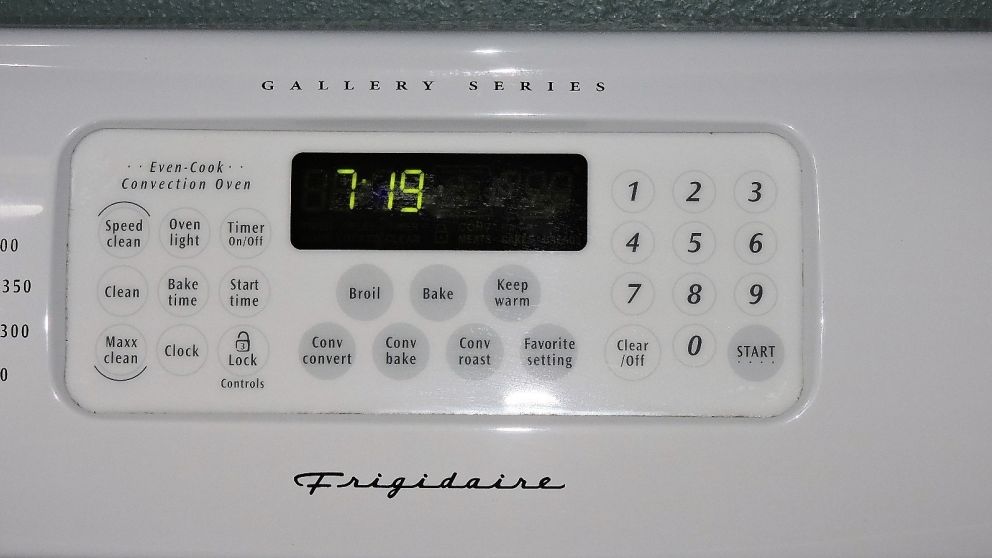 Frigidaire Double Oven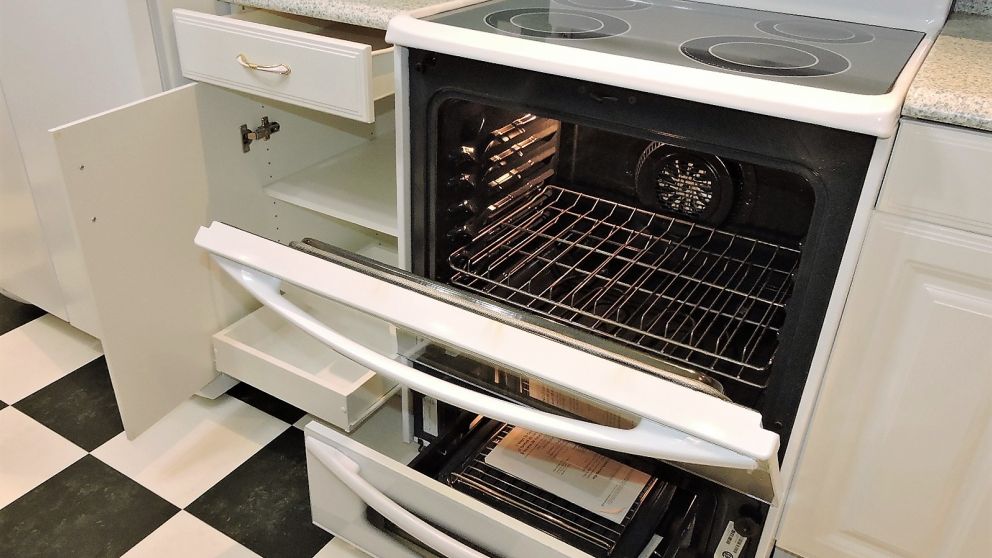 Frigidaire Double Oven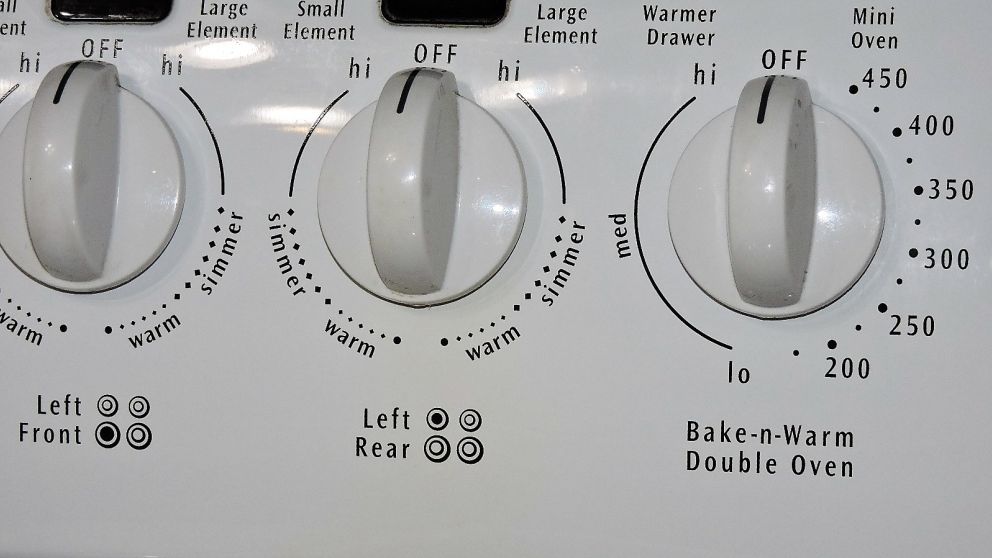 Frigidaire
Bake-n-Warm Double Oven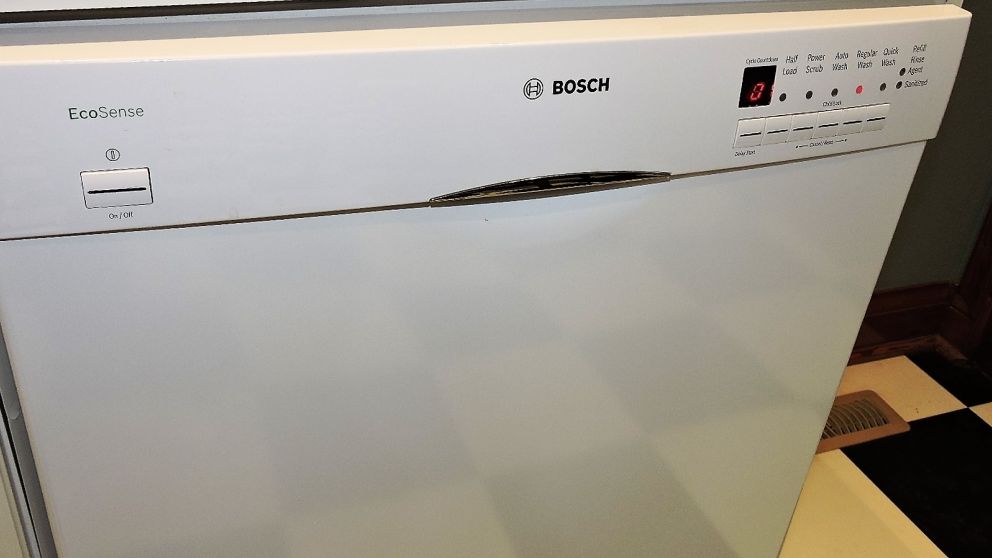 BOSCH EcoSense Dishwasher
One of the Best, Quiet Dishwashers available!!!
Outstanding Performance!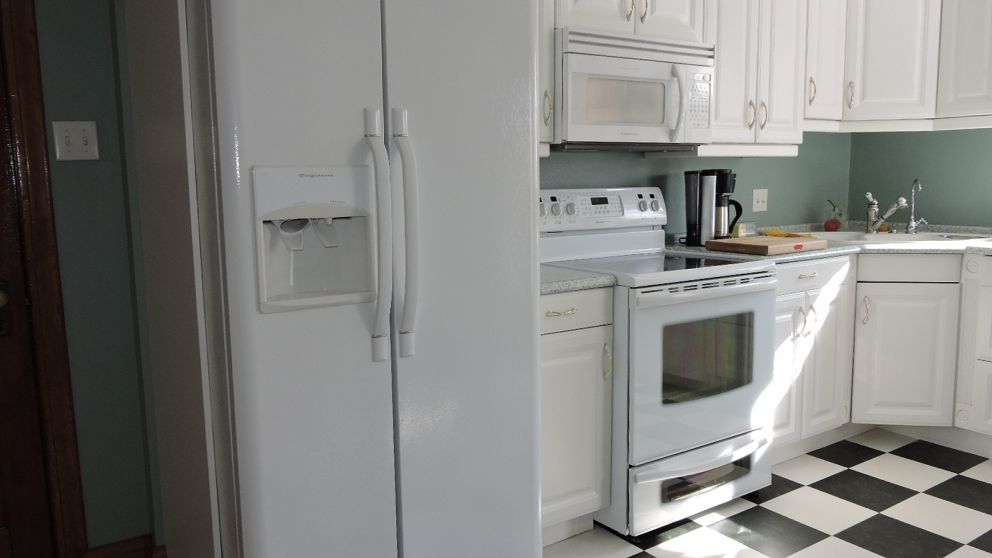 Frigidaire Double Door with Water & Ice Outlet
Ice Maker can be disengaged!
Quality Refrigerator!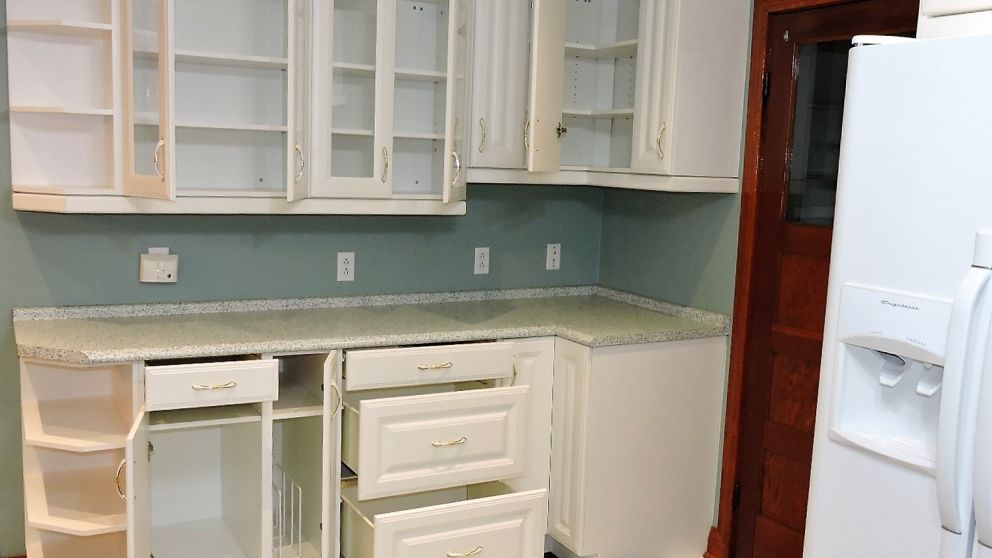 Cabinets and Storage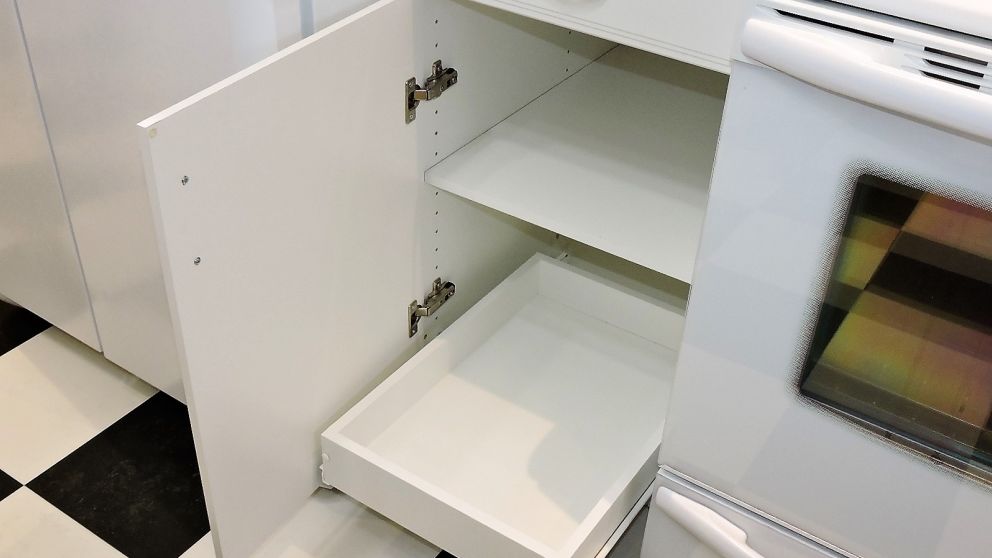 Slide Out Drawers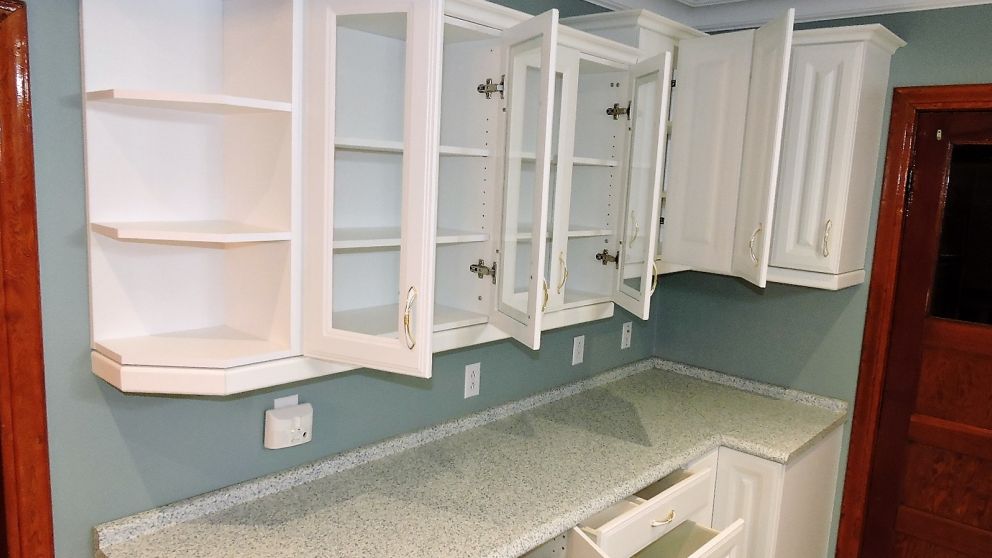 Cabinet Storage and Display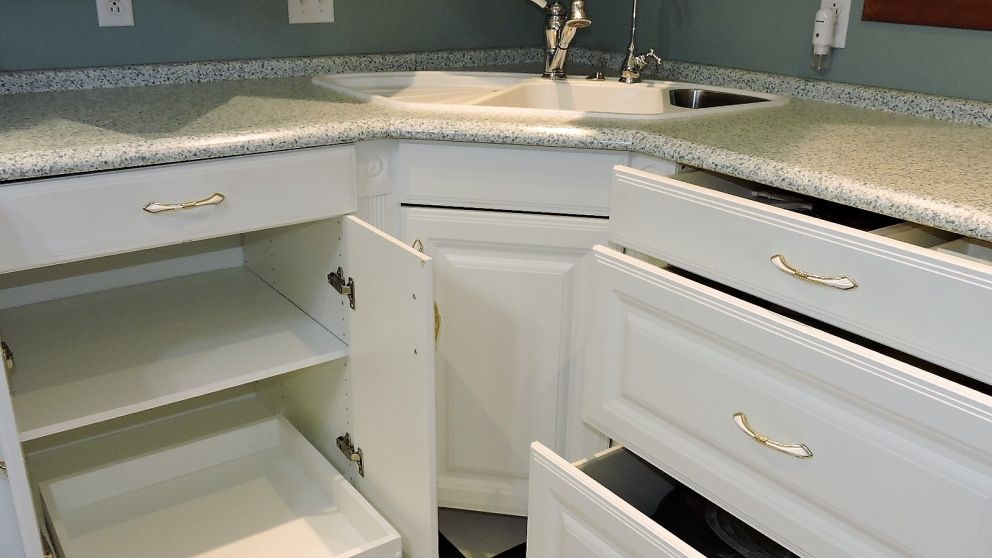 Cabinet Strorage, Slide Outs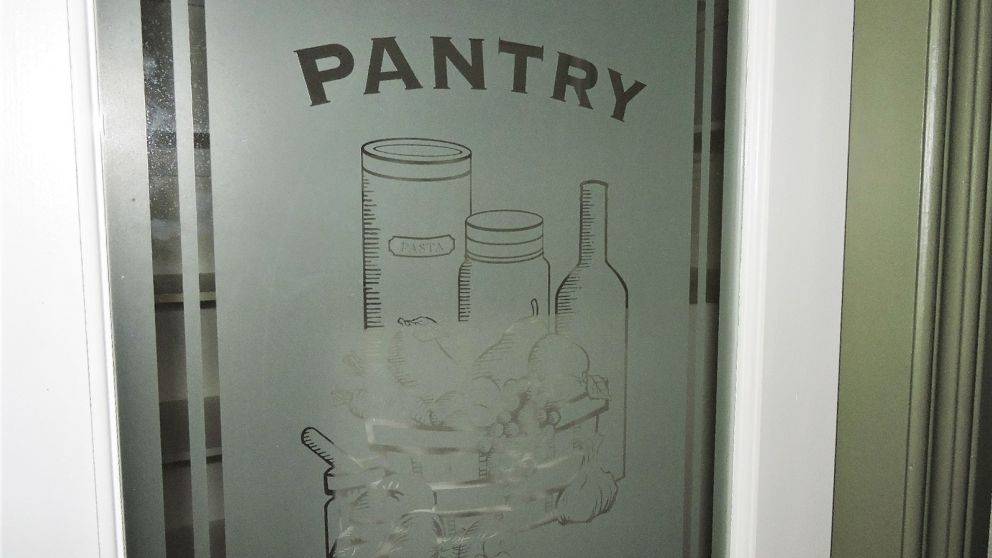 Now the Pantry!
Everyone Should Have a Pantry!!!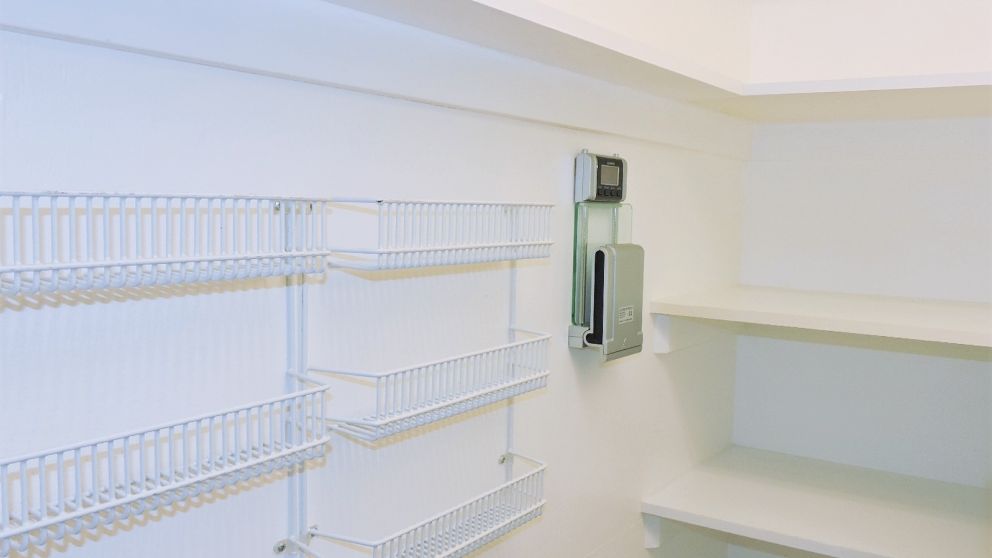 The Pantry
My Grandmother had a Pantry!!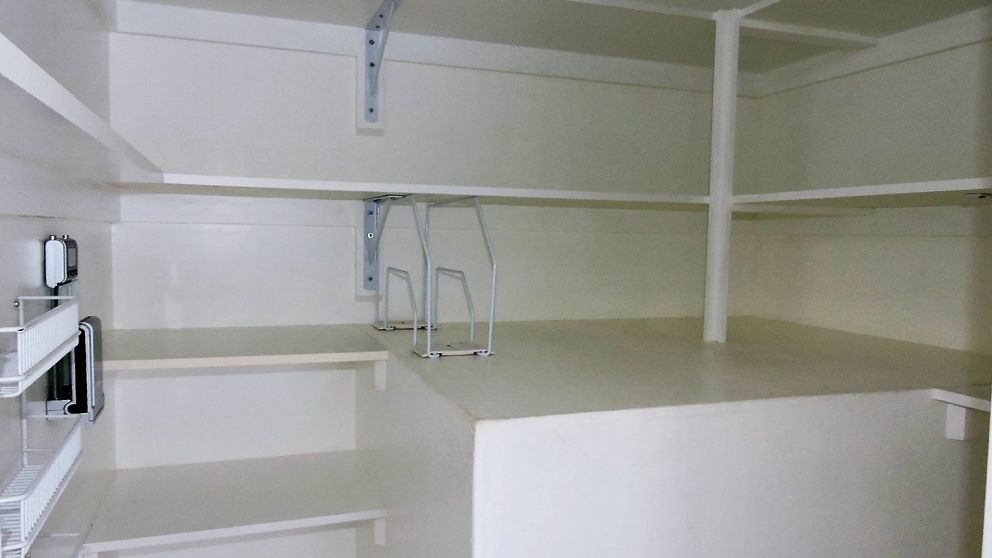 The Pantry
Grandchildren believe this is the best room in the house...this is where the candy hangs out!!!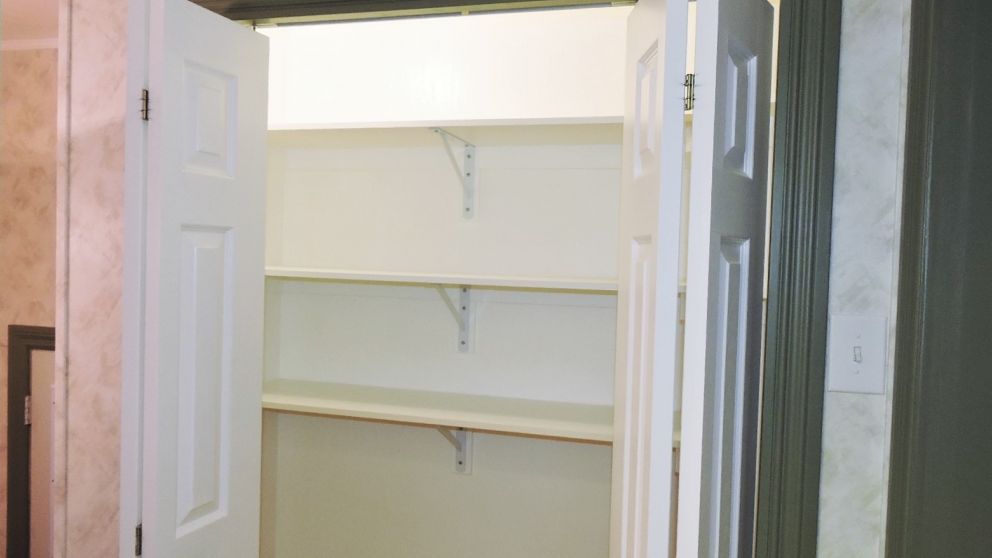 Storage for the recycle container, cleaning materials, brooms, pots pans and anything that needs a home!!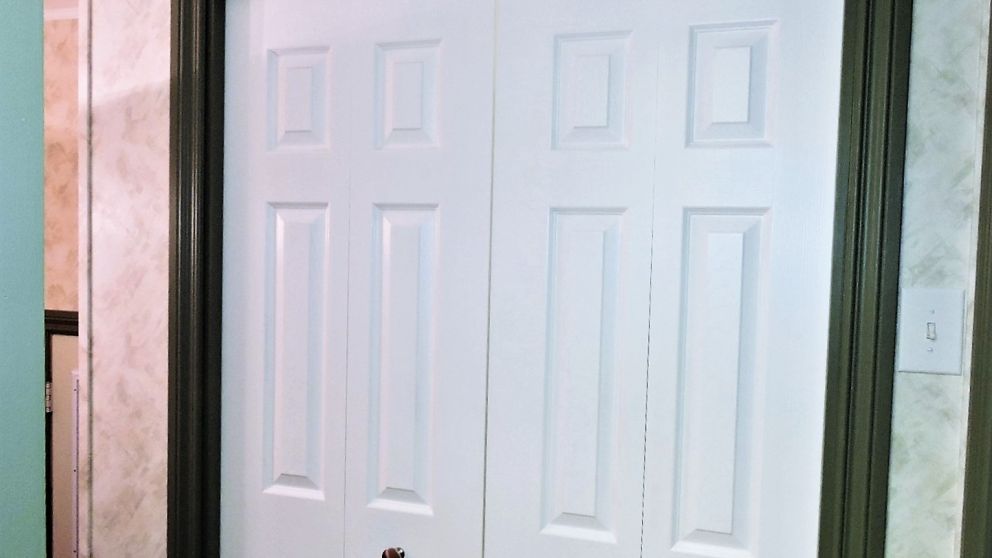 Storage shown in the previous slide with the doors closed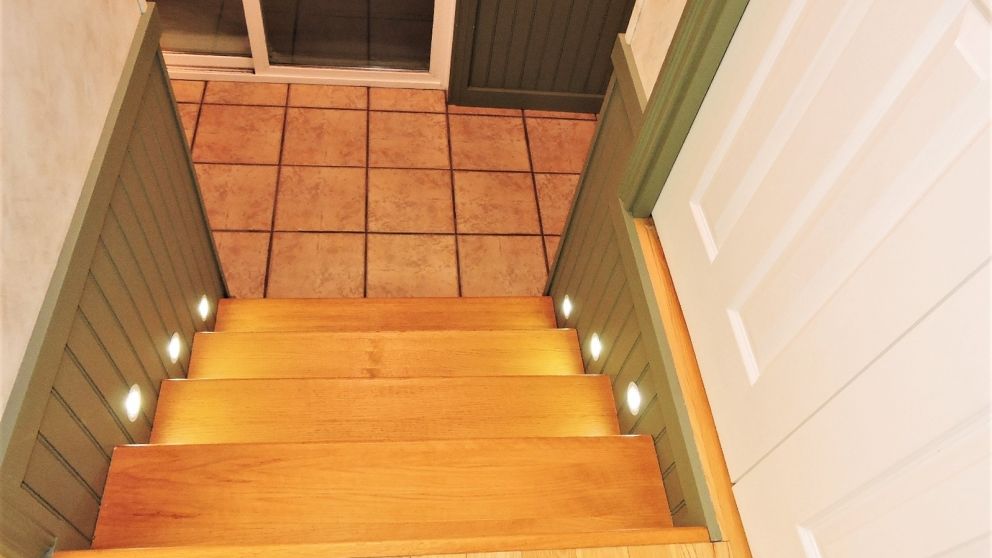 Stairs to the rear entrance of the house. Stair Lighting!!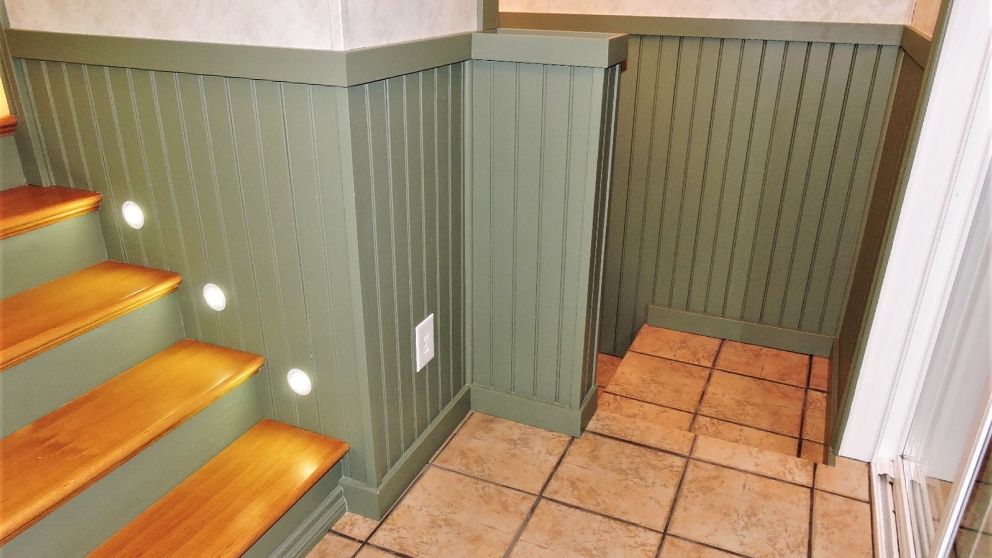 Access to the basement and also patio doors to the back yard!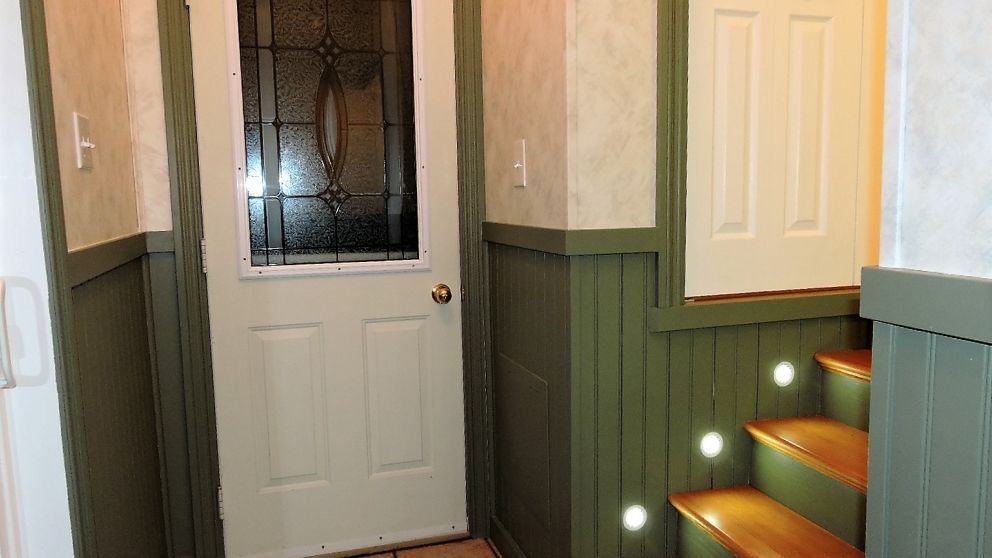 Rear Entrance/Exit...from and to the backyard!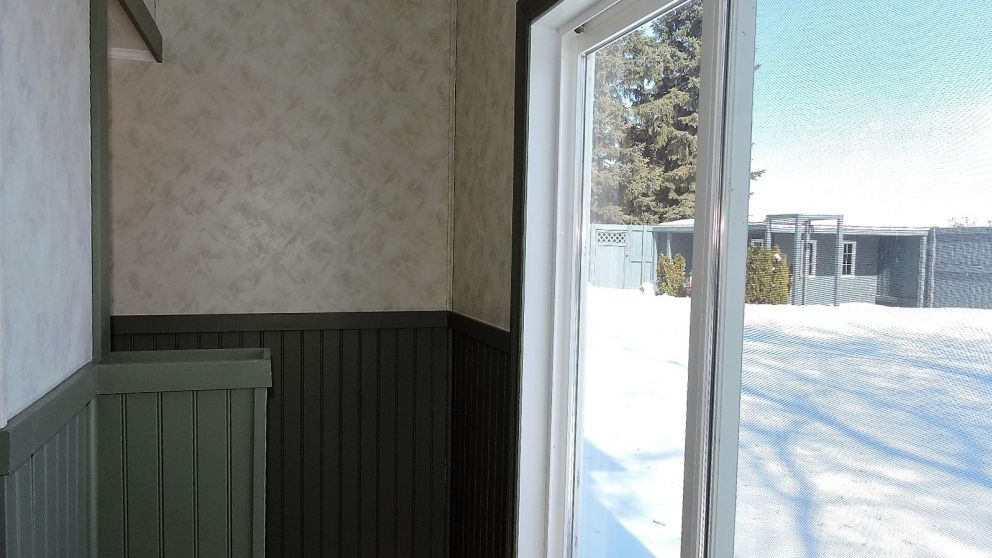 Patio Door Entrance to the Back Yard!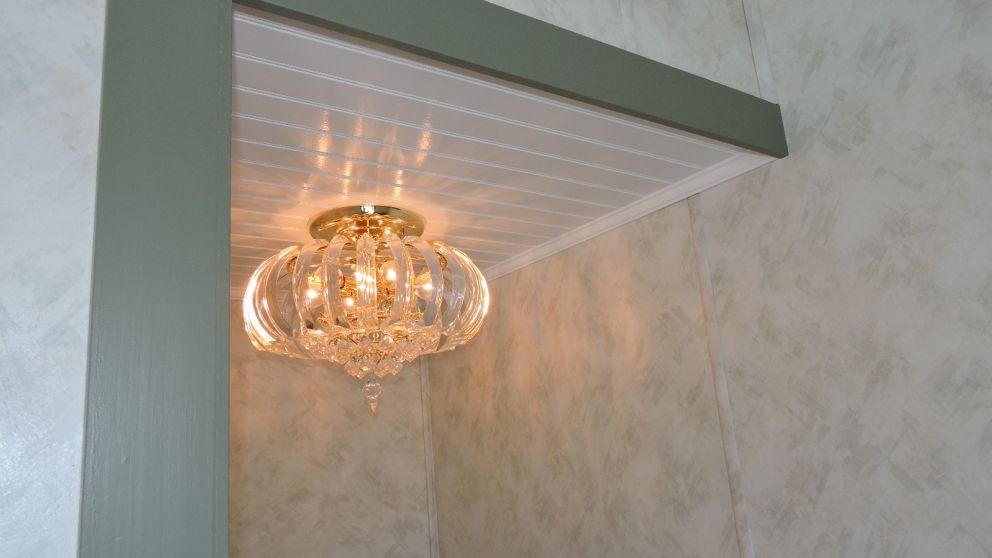 Light above stairs to the basement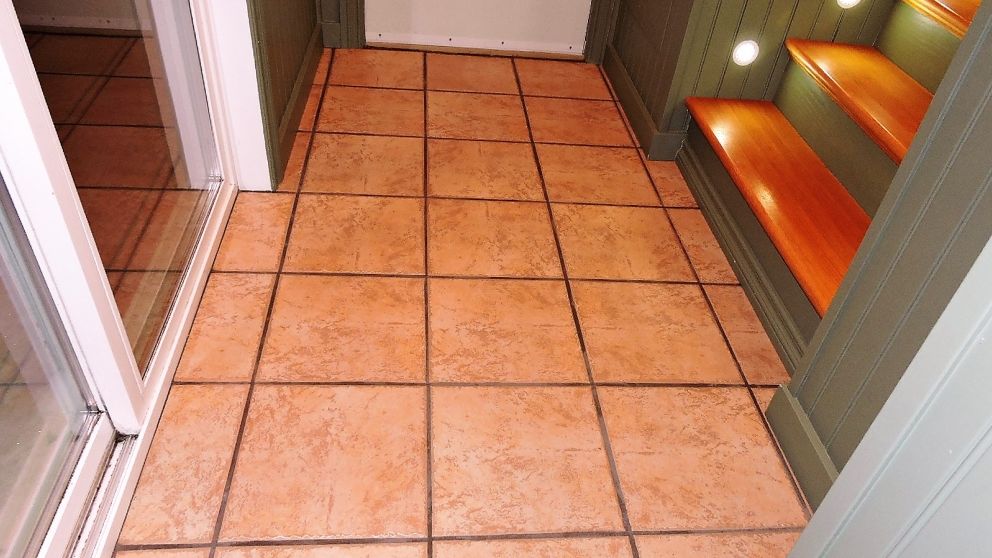 Rear Entrance to the home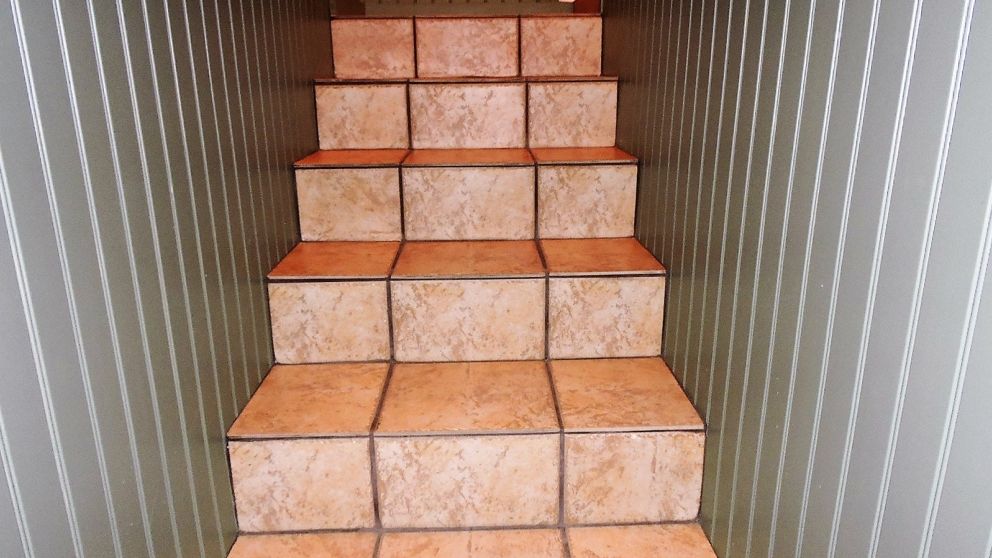 Stairs to the Basement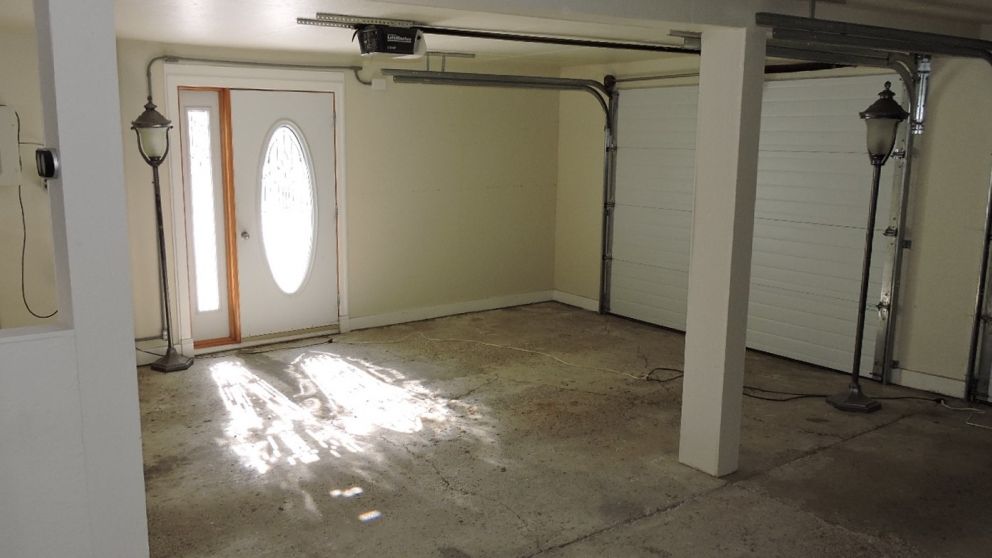 South Side portion of the attached two vehicle garage...
Size 26 feet x 26 feet approximately
Access Insulated Door and Sidelight to the front of the house
(Yard Patio Light are Sold and Not Included)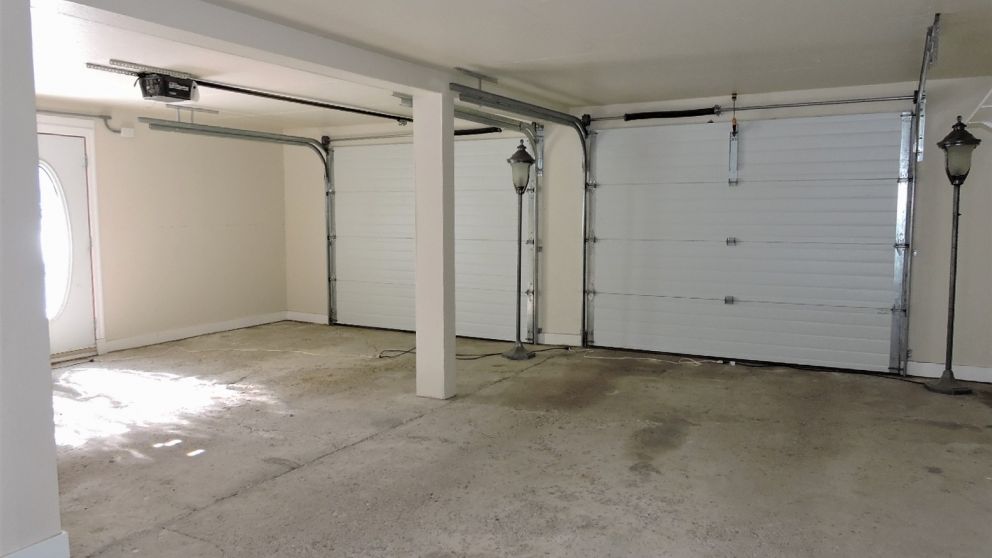 Garage Vehicle Entrance Doors
Facing West and Cavendish Street North
Garage Size approximately 26 x 26 feet
(Yard Patio Lights are Sold and Not Included)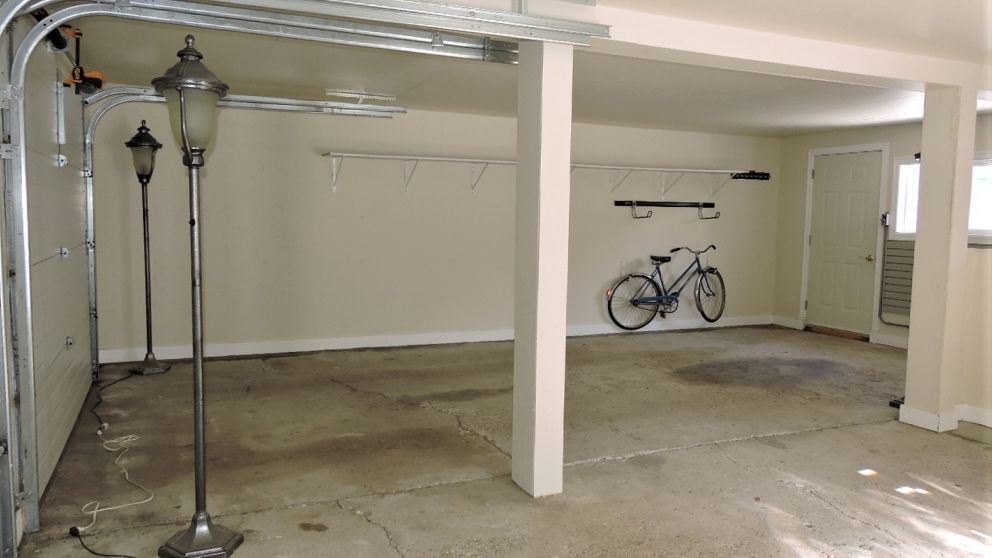 Rear Entrance to the Back Yard,
Bike Not Included, Sorry!!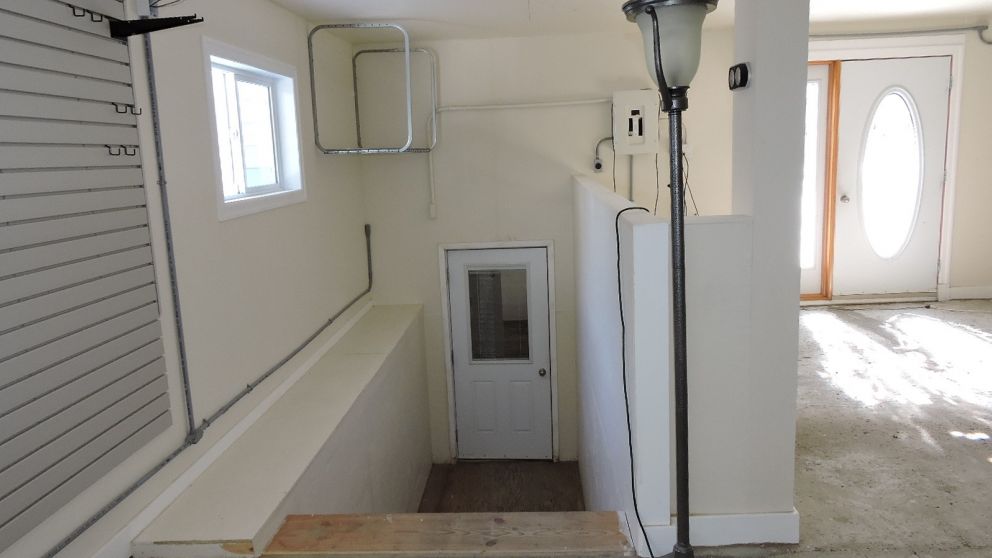 Entrance and Stairwell to the Basement
Also showing the South Exit
This garage is large and very Bright!!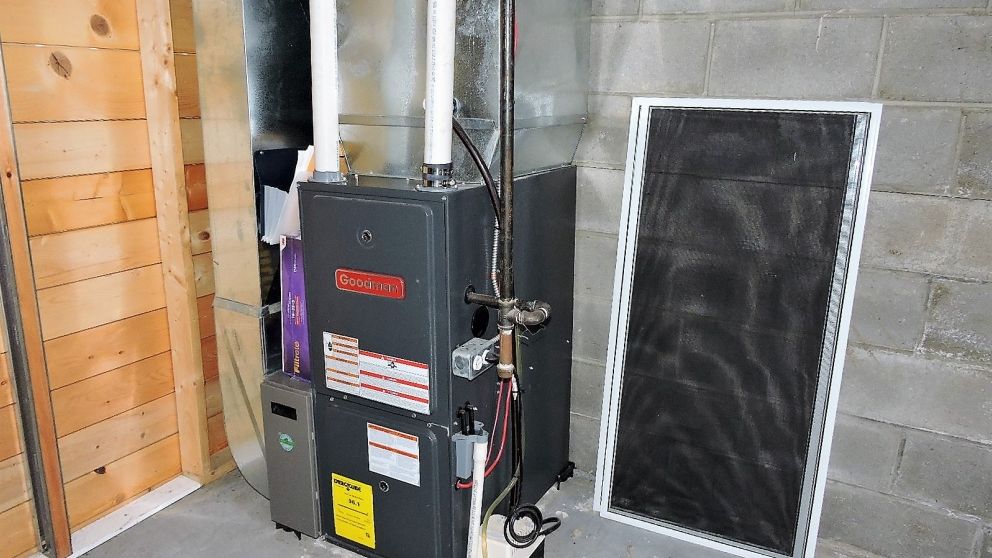 Gas Furnace and Air Conditioning
Three years old Approximately
Mid Efficiency and Excellent Performance!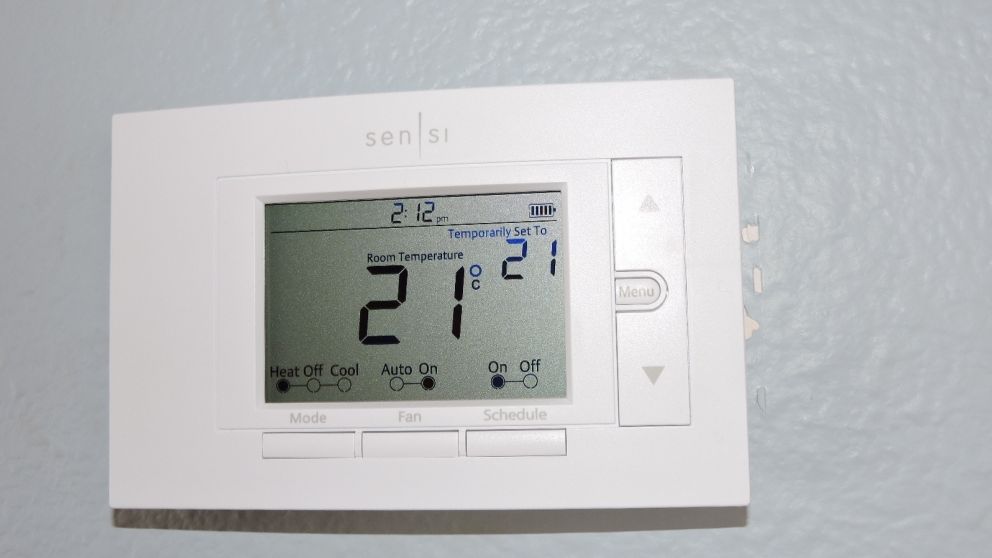 Control Your Heat and Cooling
From Your Phone!!!
You know what your home temperature is at all times!!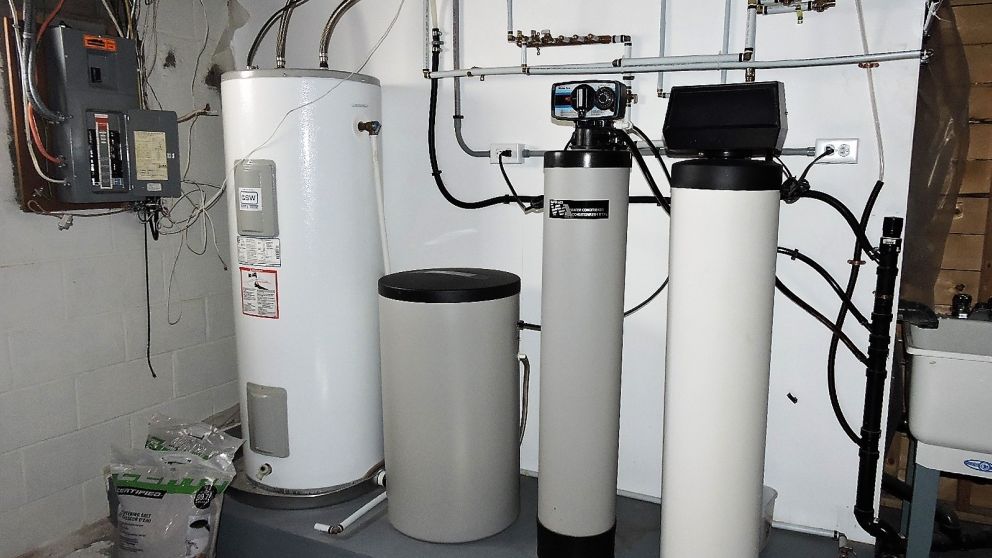 Water System
Large Hot Water
Softener Salt Tank
Iron Filter
Basement Laundry Washer and Dryer Included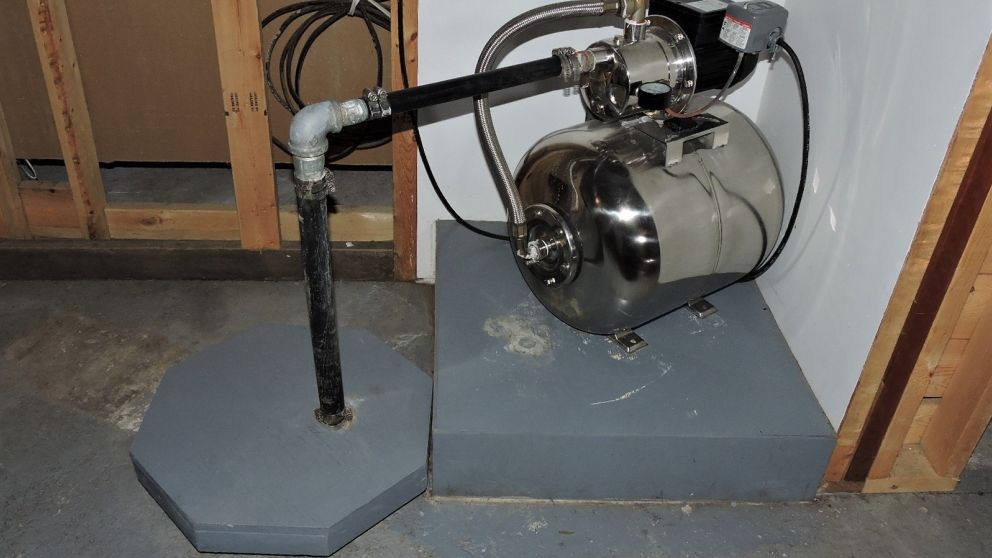 Pressure Pump and Well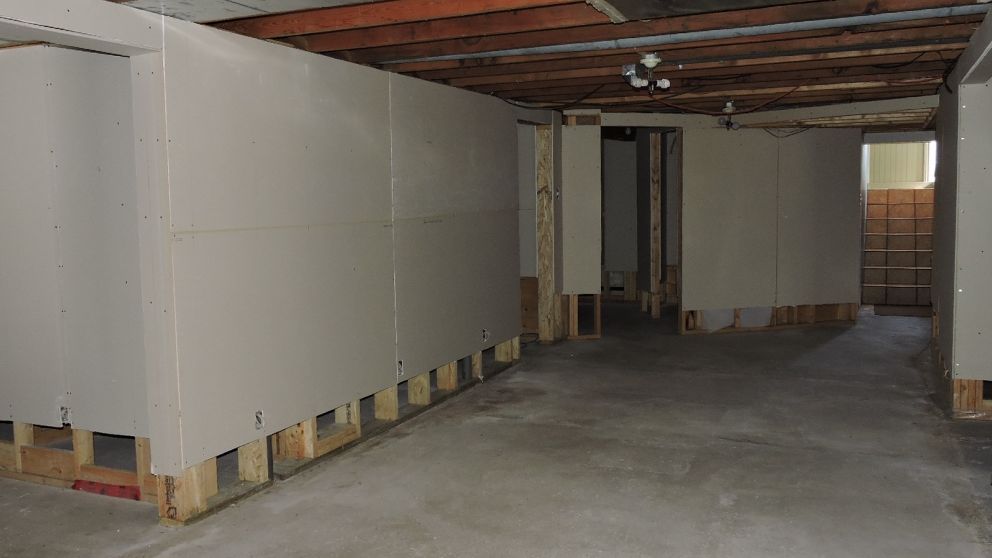 Unfinished Full 1500 sq ft Basement (approximate size)
Entrance to working a bathroom through
the left door at the end of this room
Open Ceilings!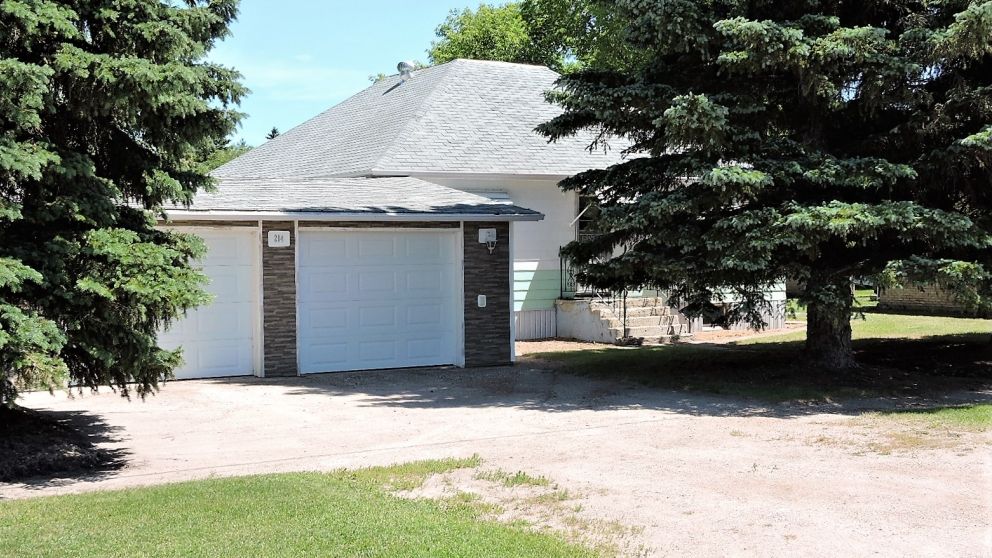 Random Photo's 214 Canevdish Street North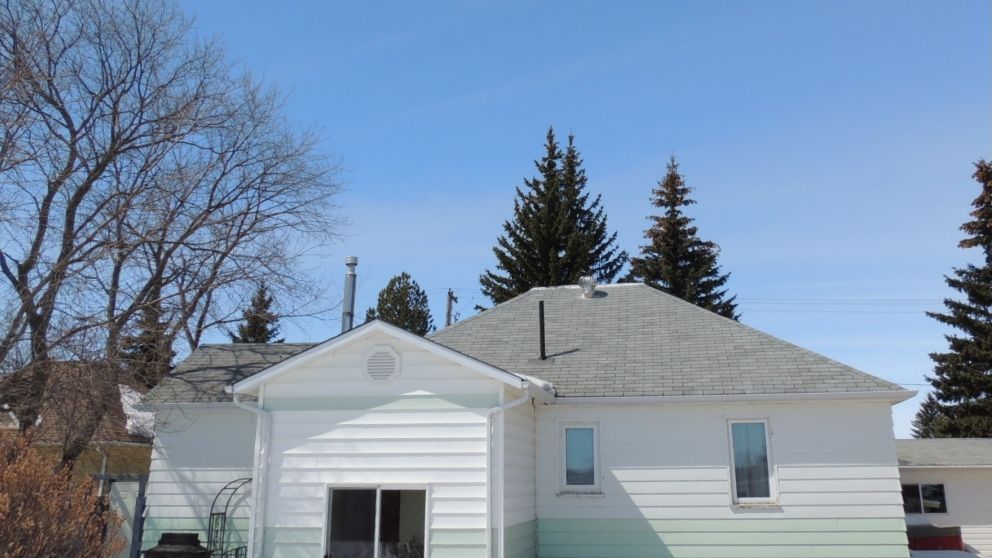 Rear Photo, sorry the bottom of the photo was cut off.
Shows the Rear Entrance, Garage and House.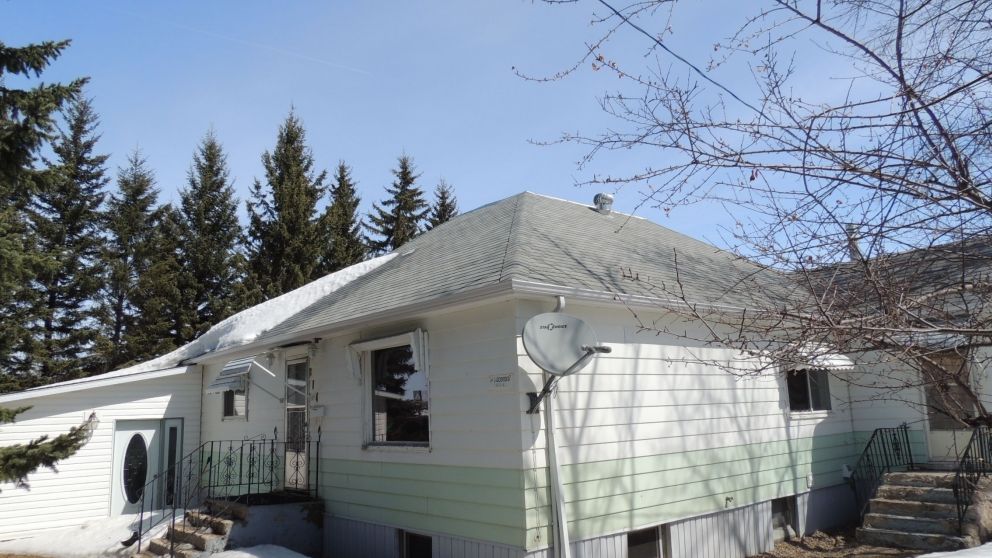 "Hodson House" 214 Cavendish Street North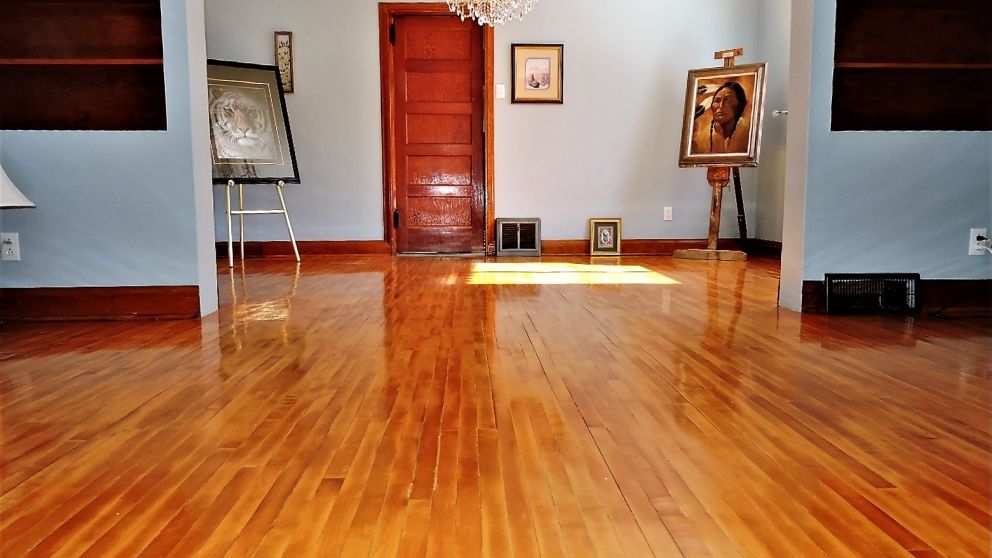 Random Photo's Living Room Dining Room!
For Viewing contact Sherryl Reid 204 441 9740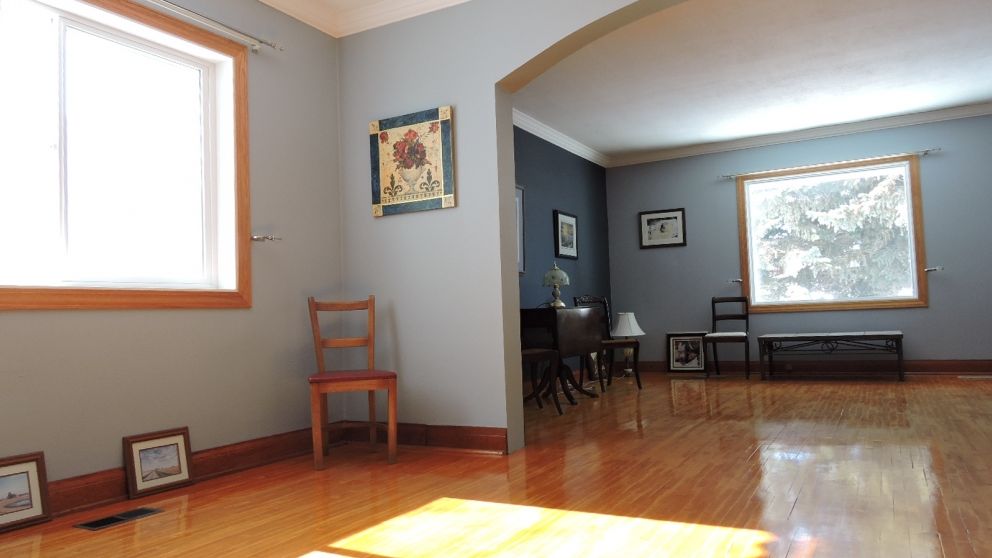 South Dining Room Window
Very Sunny and Warm Winter Sunshine
West Living Room Window
Very Cool Home in the Summer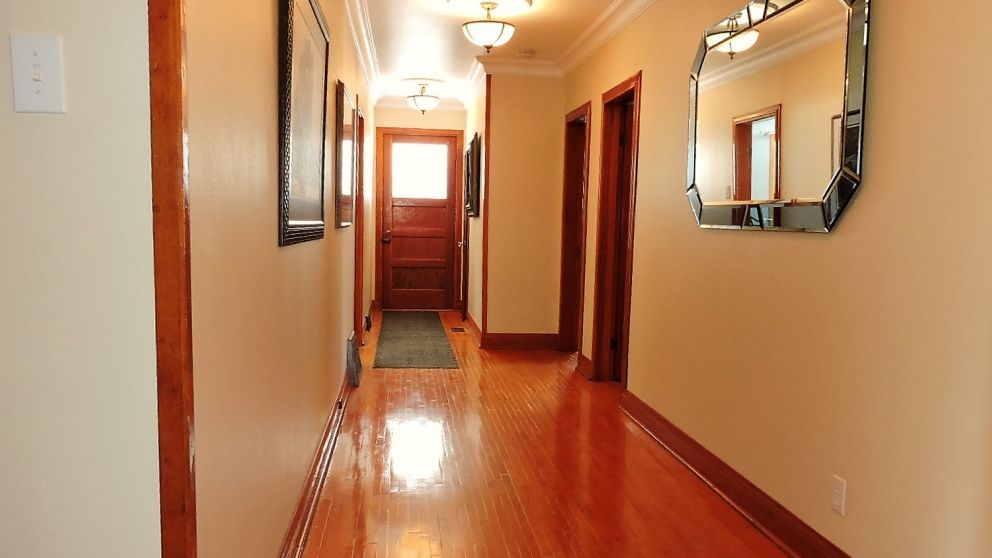 Hallway with easy access to every room.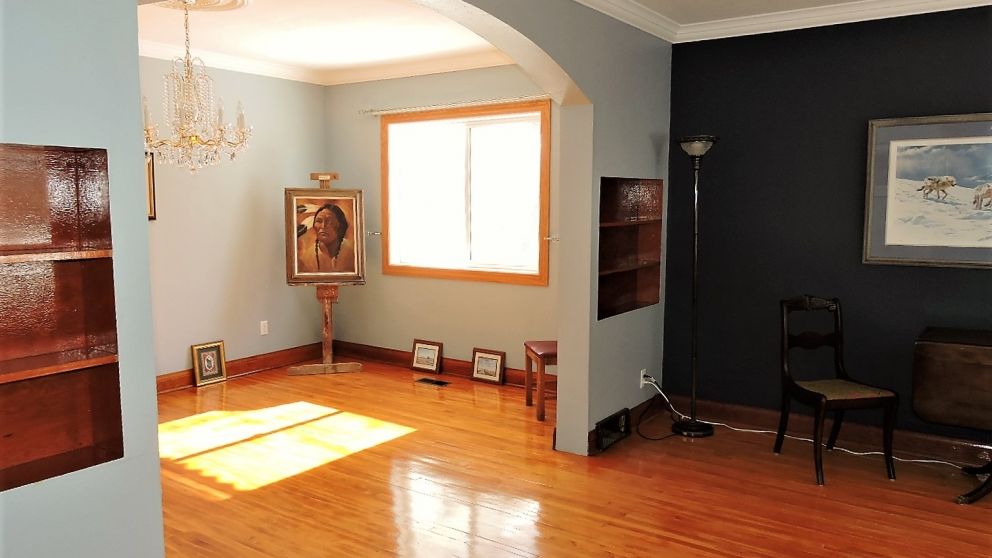 Looking into the Dining Room!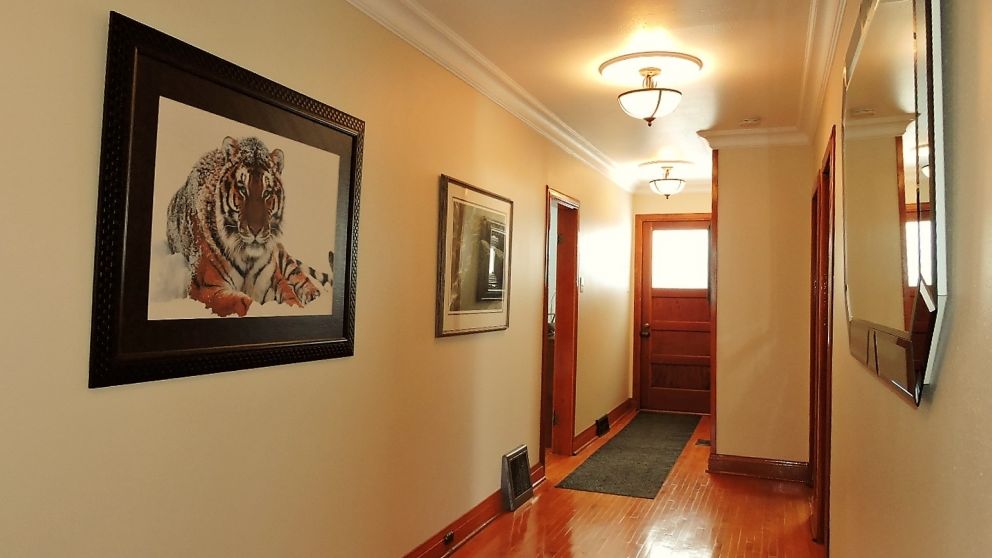 Bright and Open!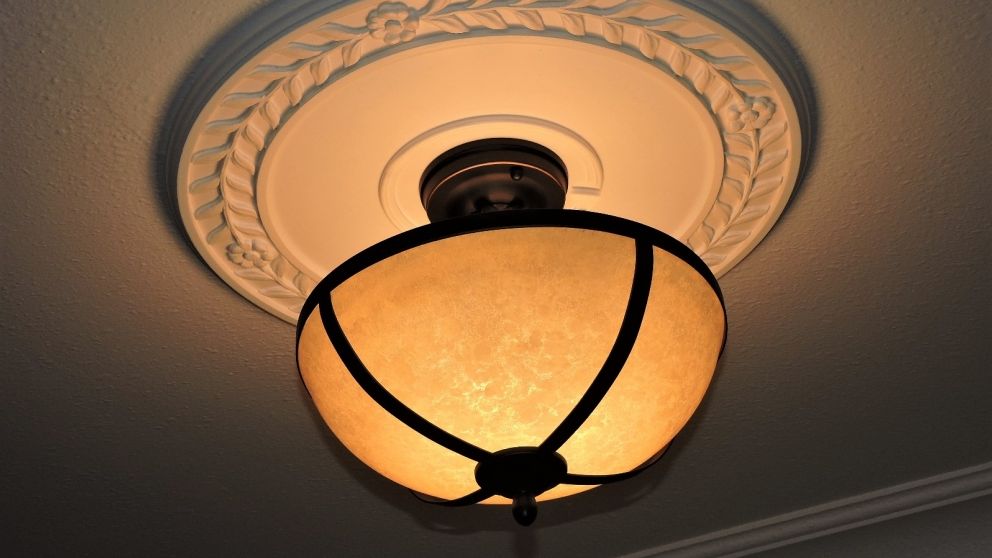 Hallway Light Fixtures!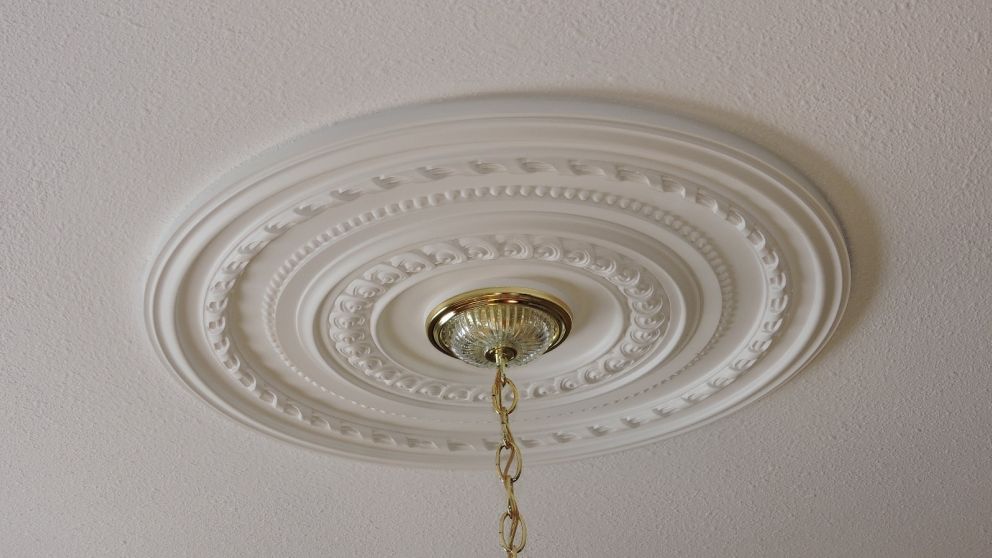 Dining Room Ceiling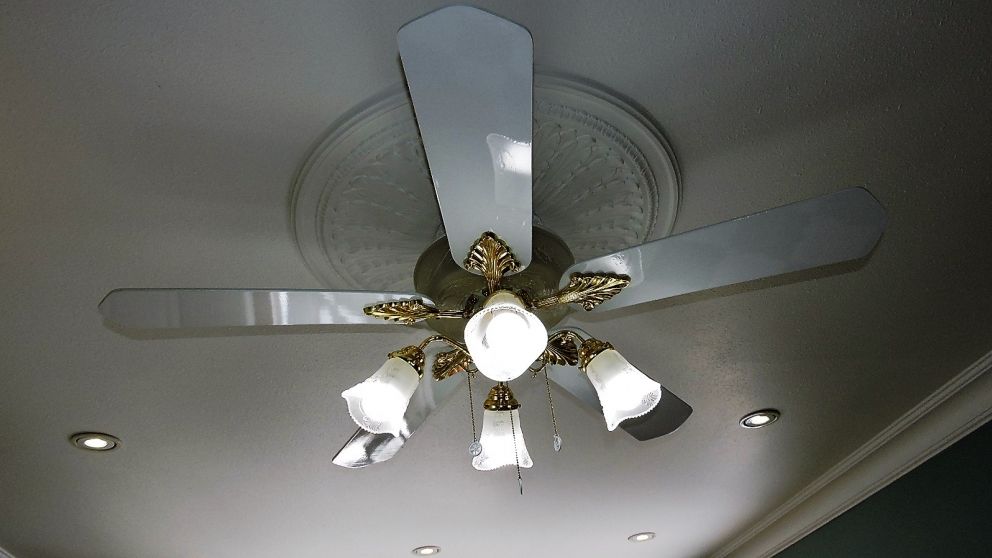 Kitchen Fan and Lighting!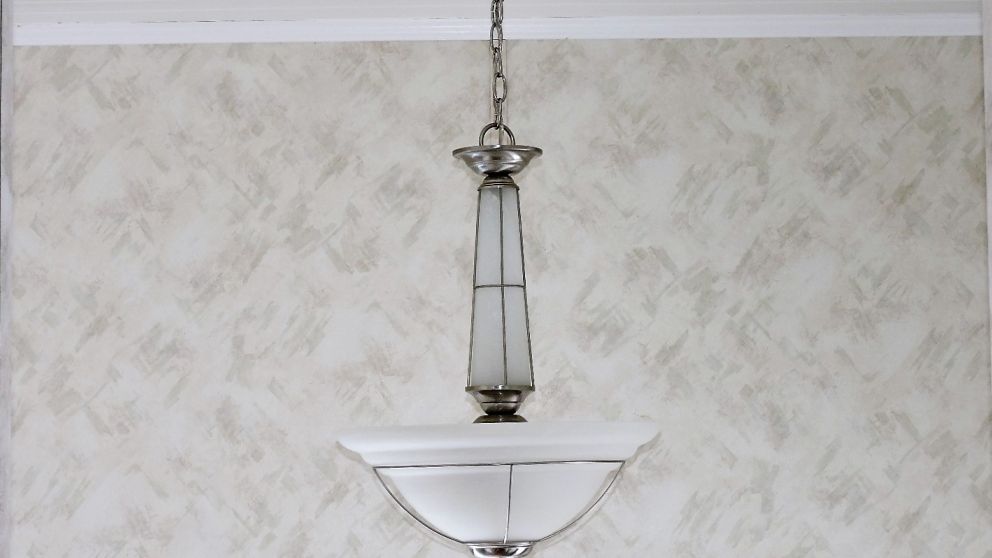 Rear Entrance Lighting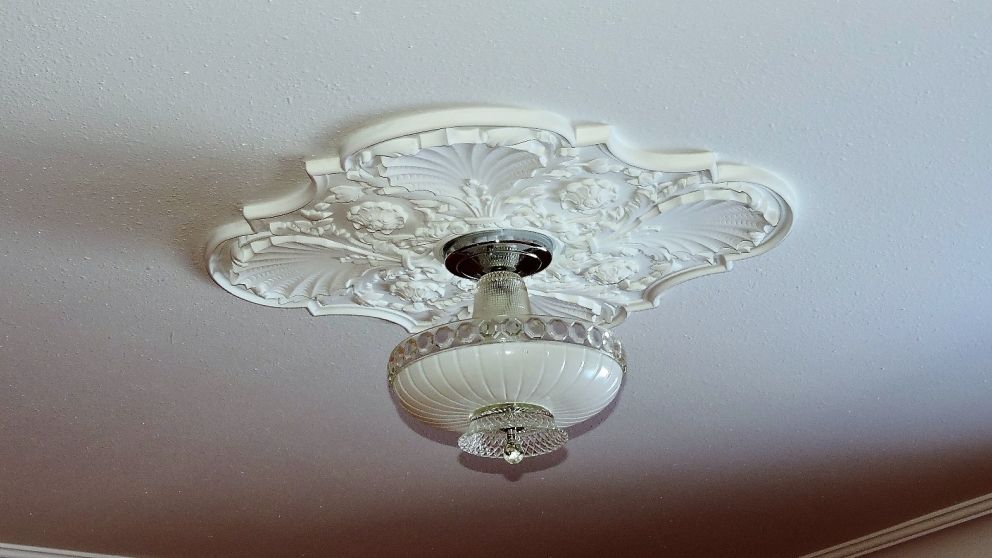 Bedroom #3 Vintage Light Fixture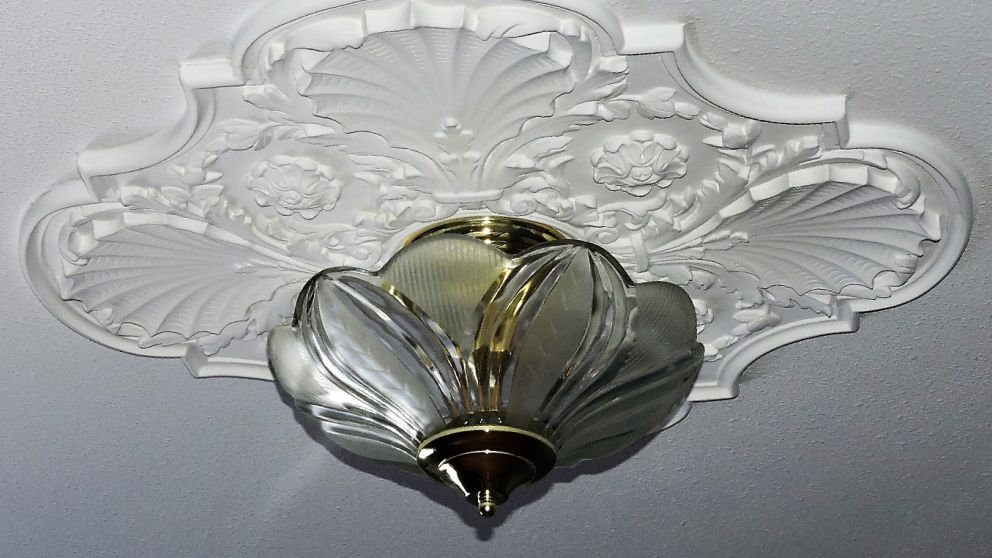 Light Fixtures Bedrooms #1 and #2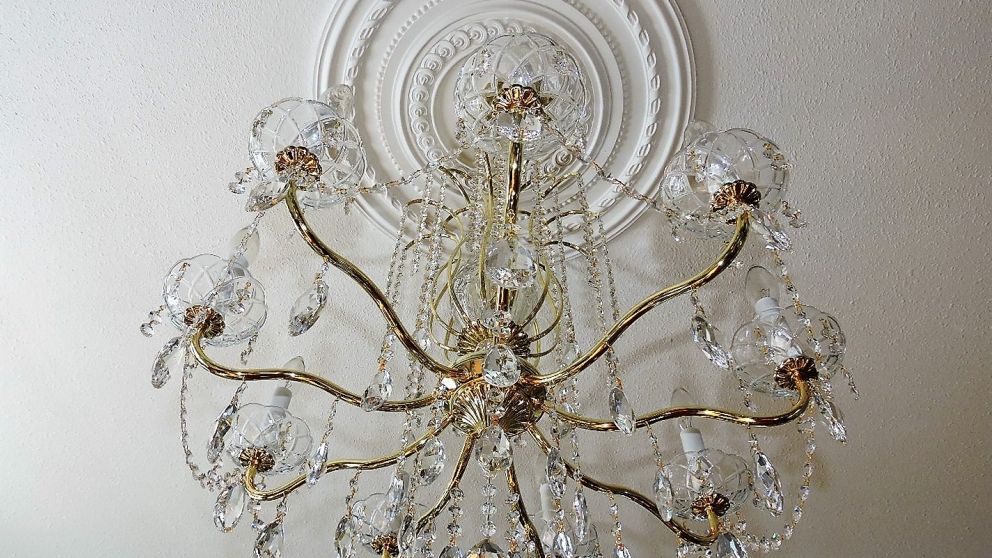 Dining Room Crystal Light Fixture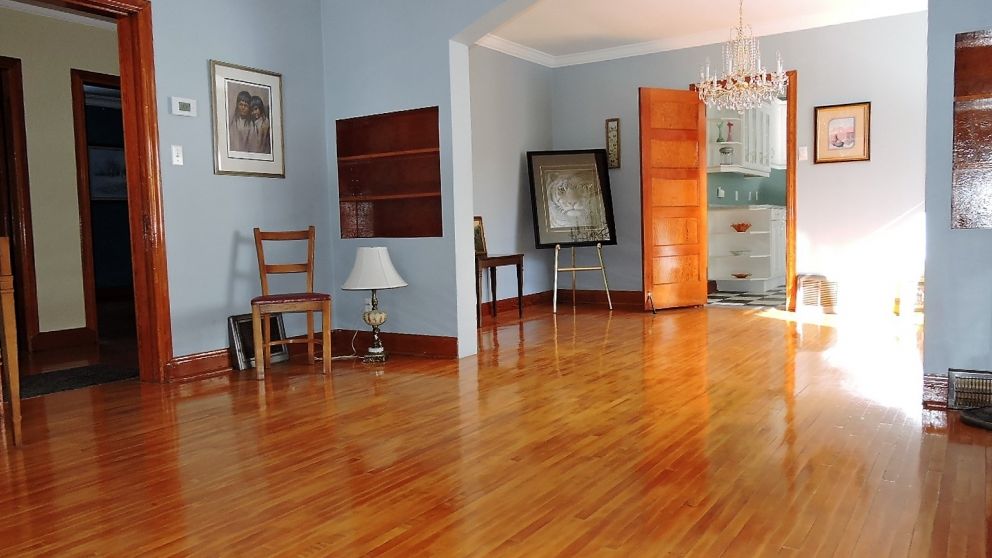 Comfortable!!!
Warm in Winter
Cool in Summer
For almost 60 Years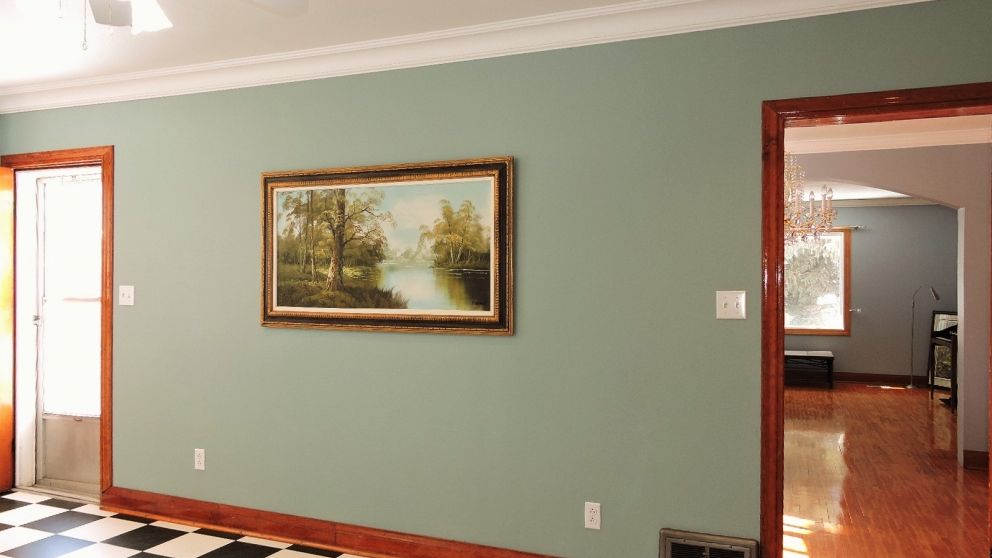 Wow factor!!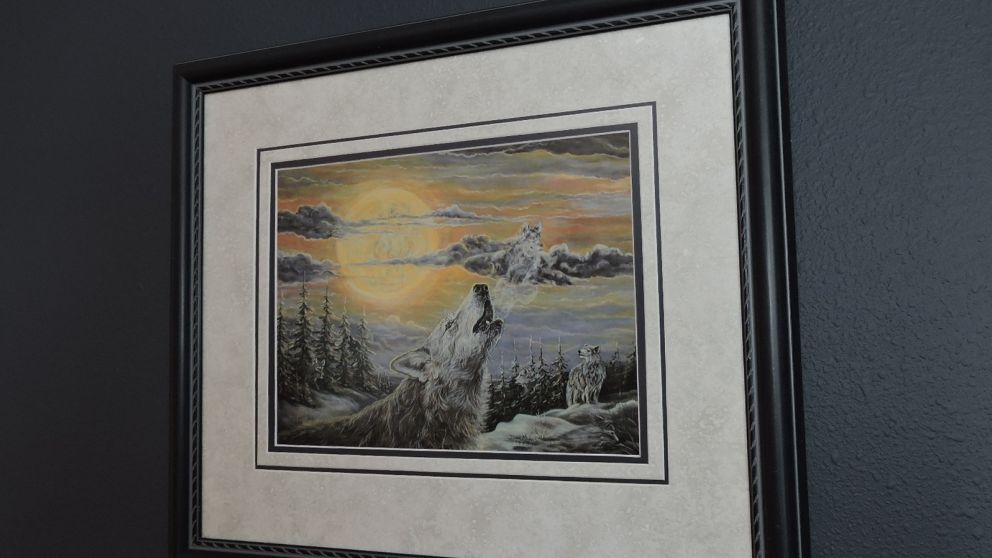 Easy to Decorate to your taste!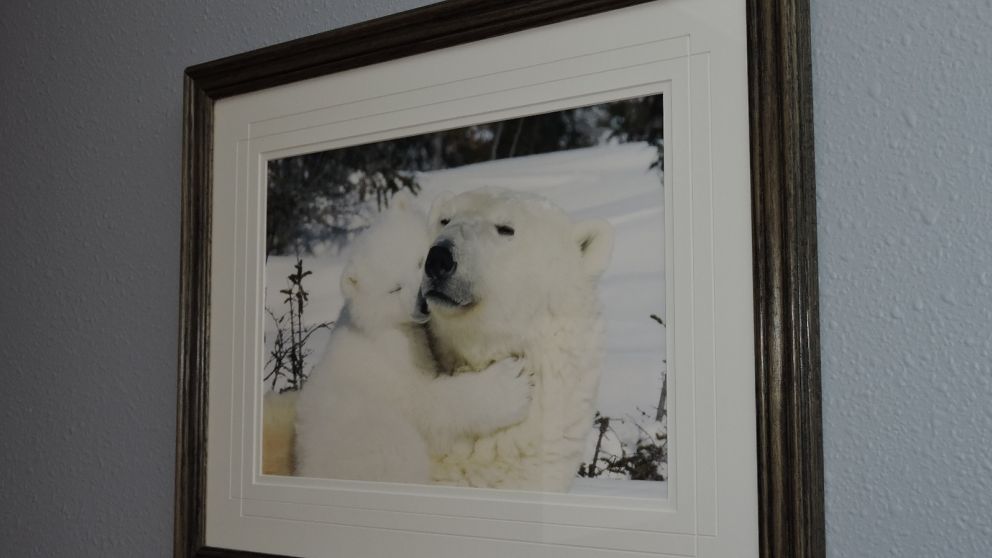 Cozy and Warm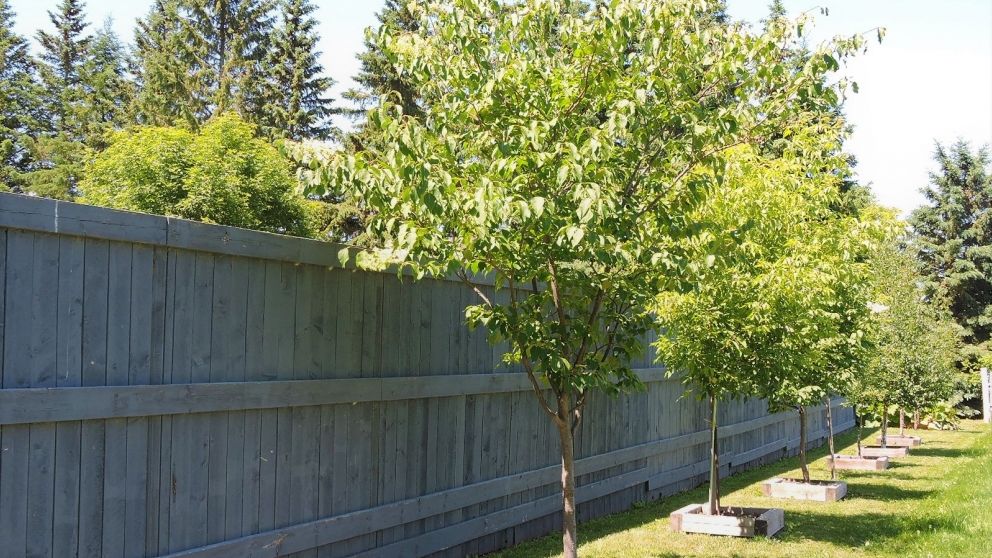 Back Yard Fence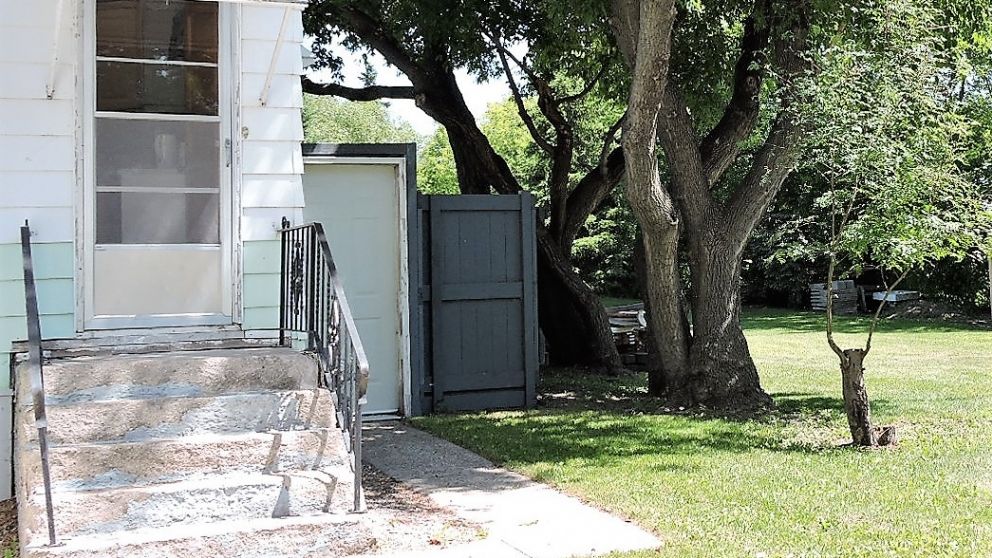 Entrance door to the Kitchen and to the back yard!!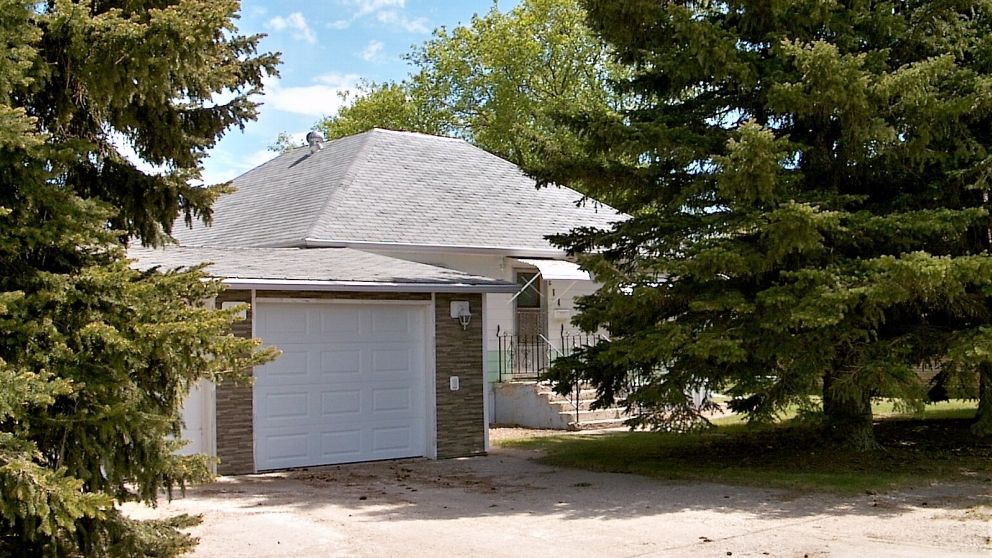 SOLD @ Auction
Elkhorn Village
214 Cavendish Street North Elkhorn Manitoba
"Hodson House" Custom Built Summer of 1950
A Classic!!
Thank You for Joining us,
Please contact Sherryl (Hodson) Reid
Call/Text 204 441 9740
Email: nebulynx@mymts.net