ELKHORN MANITOBA CANADA
"Annual Agricultural Fair 2019"
ELKHORN AGRICULTURAL SOCIETY

1893 - 2019
Welcome To All!!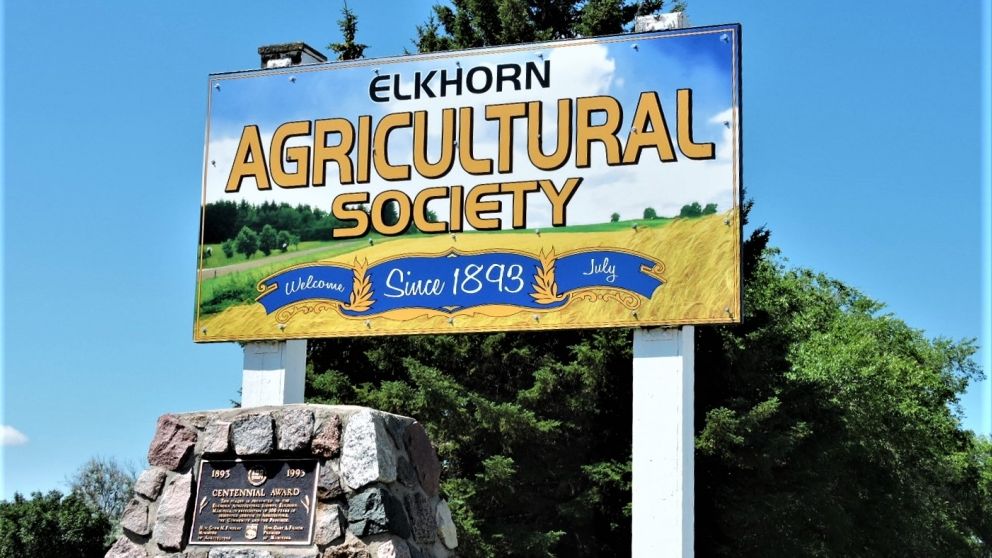 Elkhorn Manitoba Canada
Elkhorn Agricultural Society Since 1893
July 12/13 2019 "Outstanding Country Fair"
Centential Award 1893-1993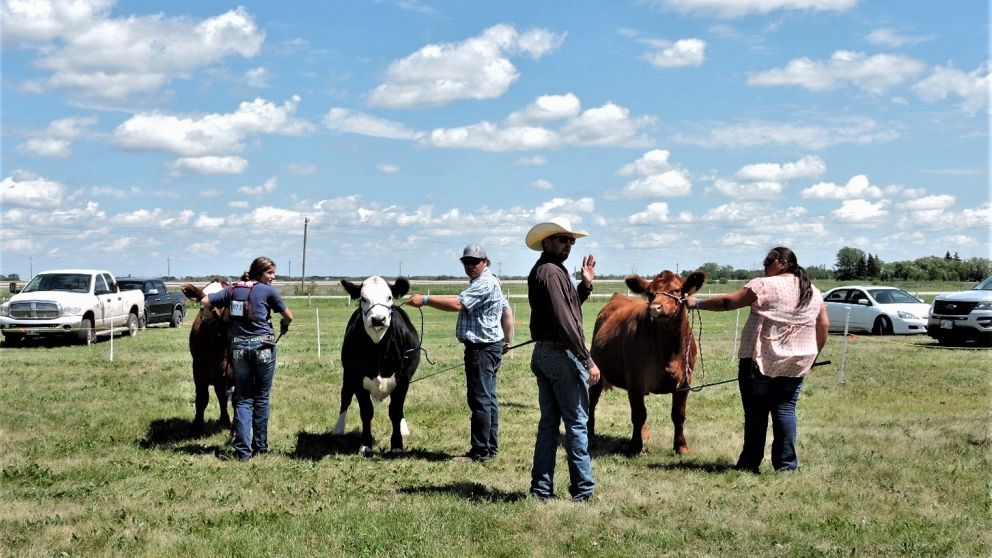 Agricultural Competition at its finest!!
The last three chosen by the Judge!!!
And the Winner is -------Kerrie Gurr - Miniota, Manitoba Canada
Kerrie and her Family have been in the Cattle Business over Forty Years
Purebred Simmental Cattle
This was the JACKPOT CLASS @ Elkhorn Agricultural Fair 2019
The Heifer's Name: Gurr's Miss Fancy 2F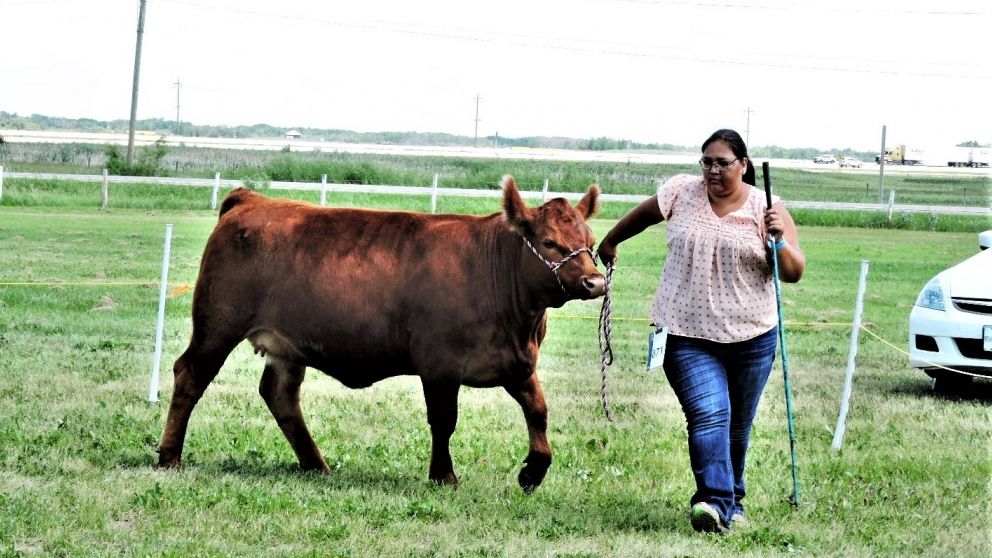 Outstanding Presentation!!
And The Winner Is -----"Gurr's Miss Fancy 2F" along with Kerrie Gurr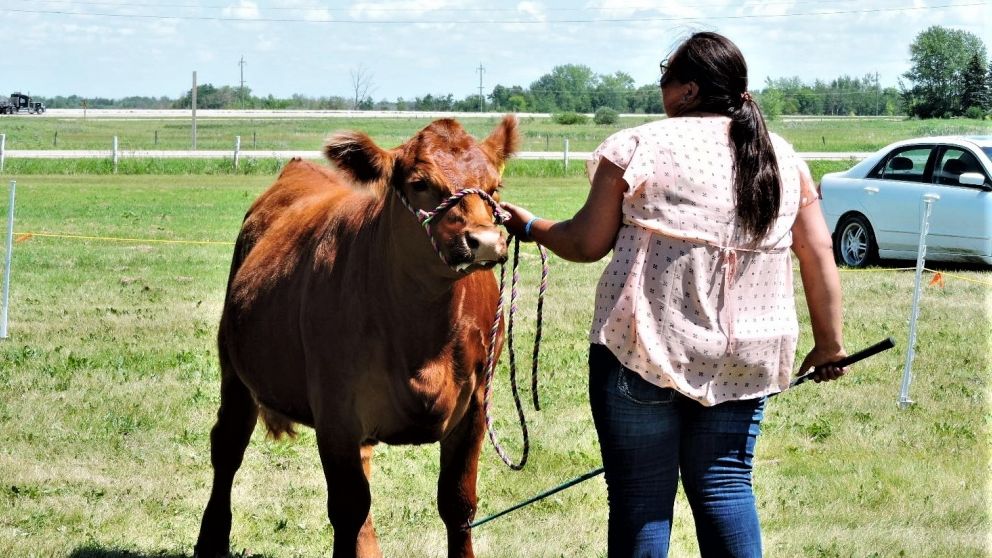 Winner!!! Front and Centre!!!!
Gurr's Miss Fancy 2F .. Winner of the Jackpot Class
With Kerrie Gurr
Elkhorn Manitoba Agricultural Fair 2019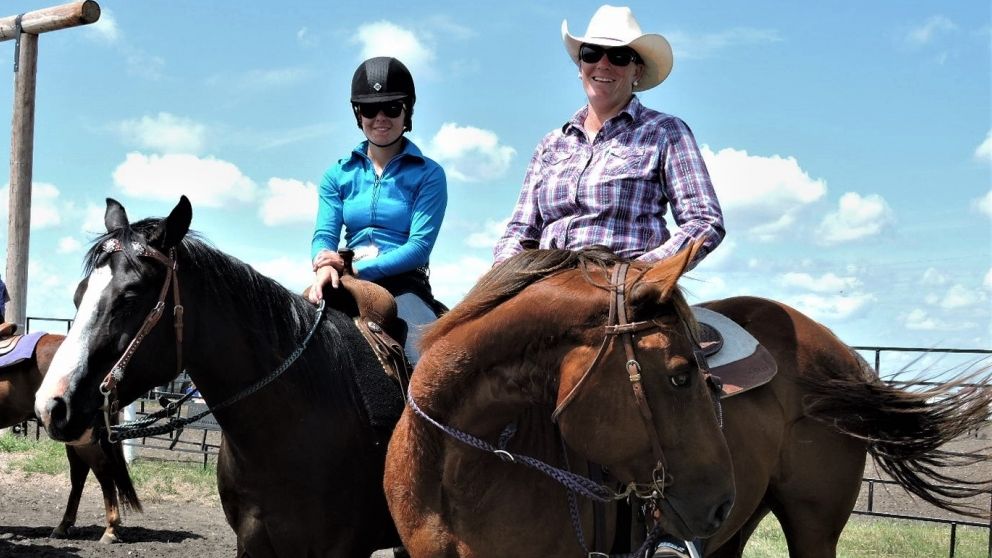 These Two are Ready To Ride!! Rock On Ladies!!!
Sara Renwick and Laurie Renwick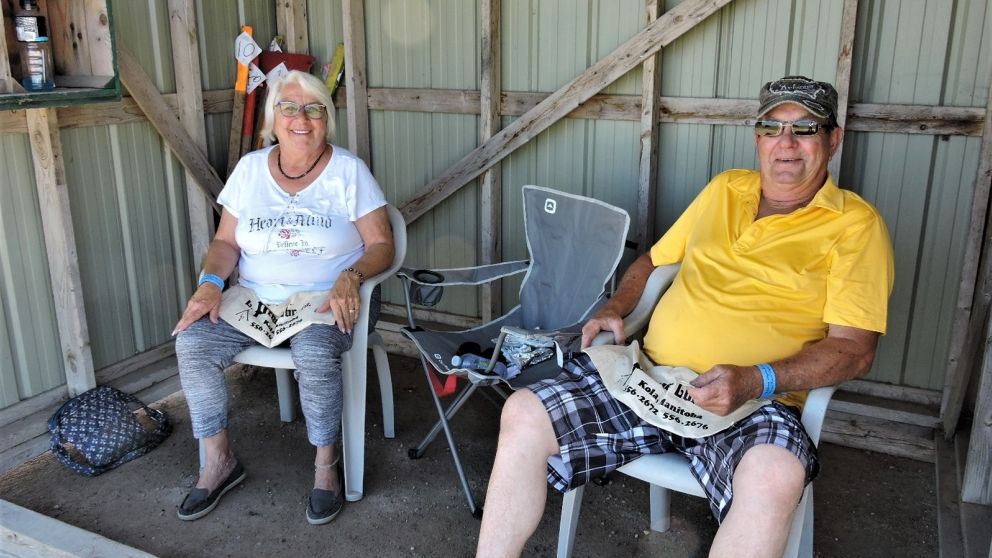 You Need a Ticket to enter the Fair Grounds!
These two will "Gladly Welcome You" & "Lighten Your Wallet"!
Elkhorn Agricultural Fair is well worth the small fee!!
Your Gate Keepers: Sharon and Ron Walker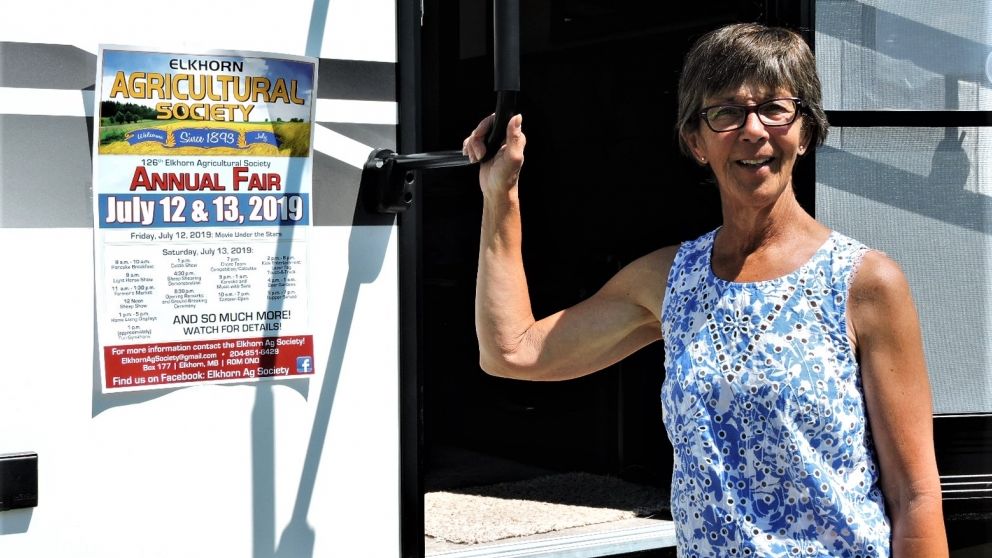 This lady will Welcome You to the Elkhorn Annual Fair!!
Sandy Heaman, Former Councillor, Wallace-Woodworth Municipality
Avid Agricultural & Community Supporter!!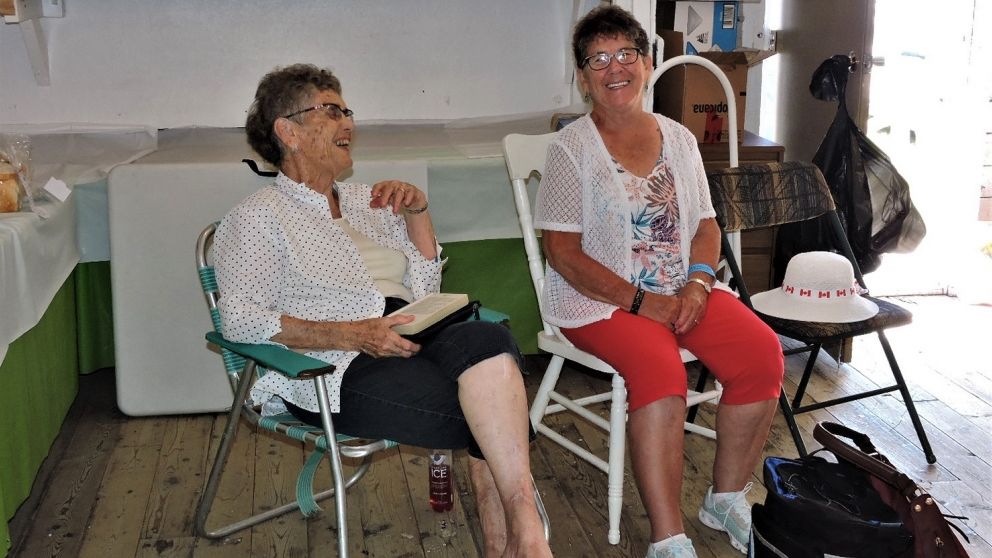 This Happy Two/some will Welcome You to the Display Building!!
Margaret Allison & Donna Bajus
Margaret Allison has attended 39 Consecutive Elkhorn Agricultural Fairs
Looking forward to # 40 in 2020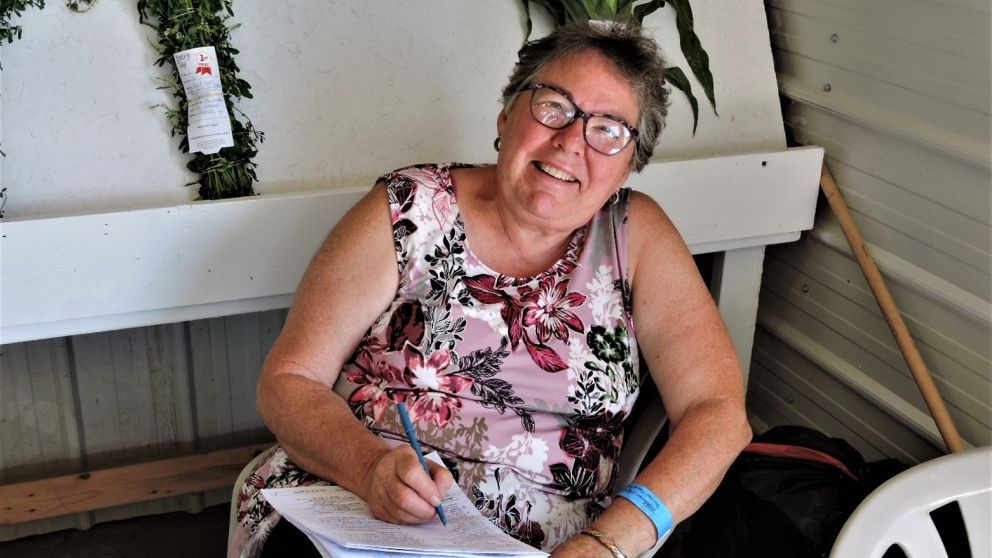 Meet Sharon Johnson,
Flower Display Coordinator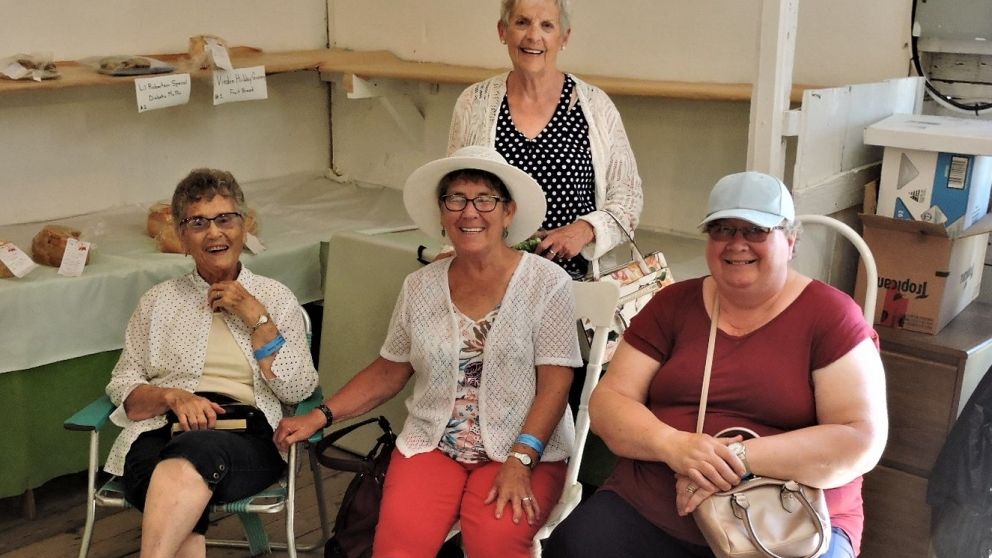 The Burnbank School District Team!!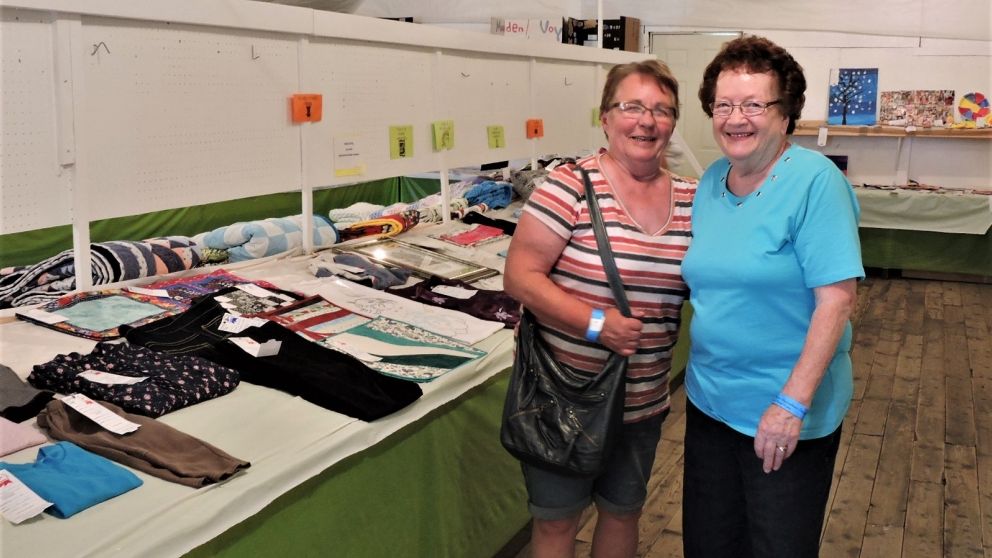 Elkhorn Agricultural Fair Goers!!!
They look like they may be up to no good???
Trouble comes in two"s!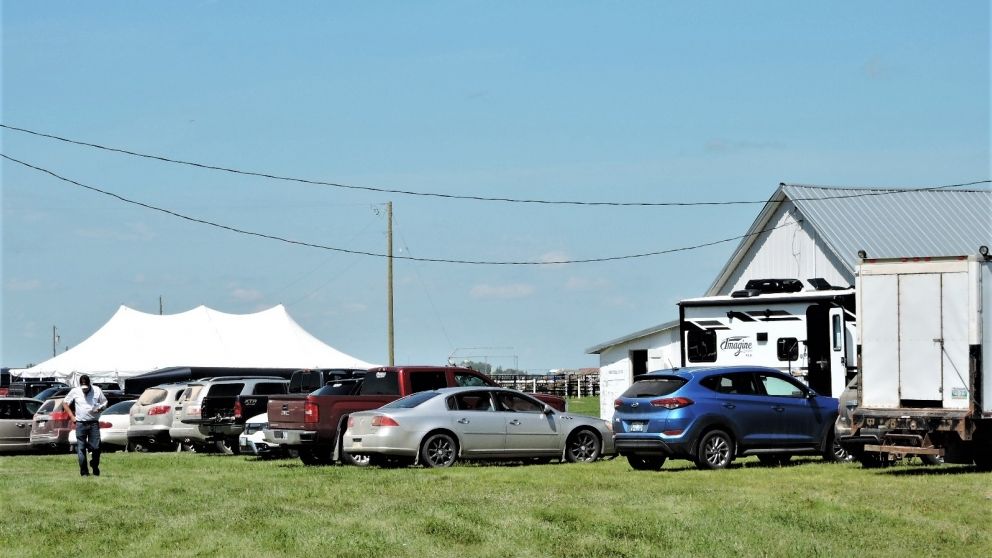 View of the Display Buildings, Viewing Tent &
Coordination Trailer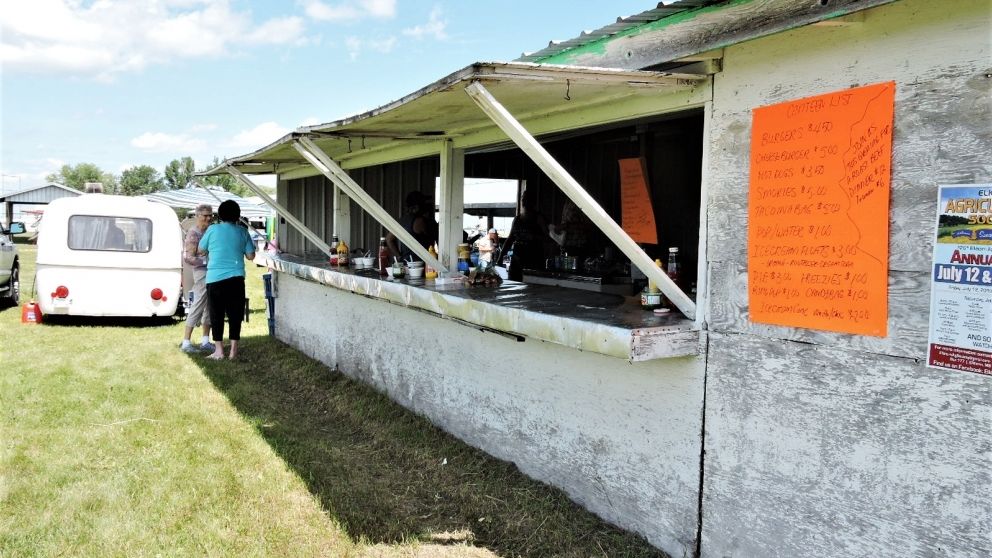 The Food is Excellent, Best Pie in the Country!!
And, The Burgers are Great.!!
Time for Change!!
Fundraising Currently taking place for a
"New Food Services Facility"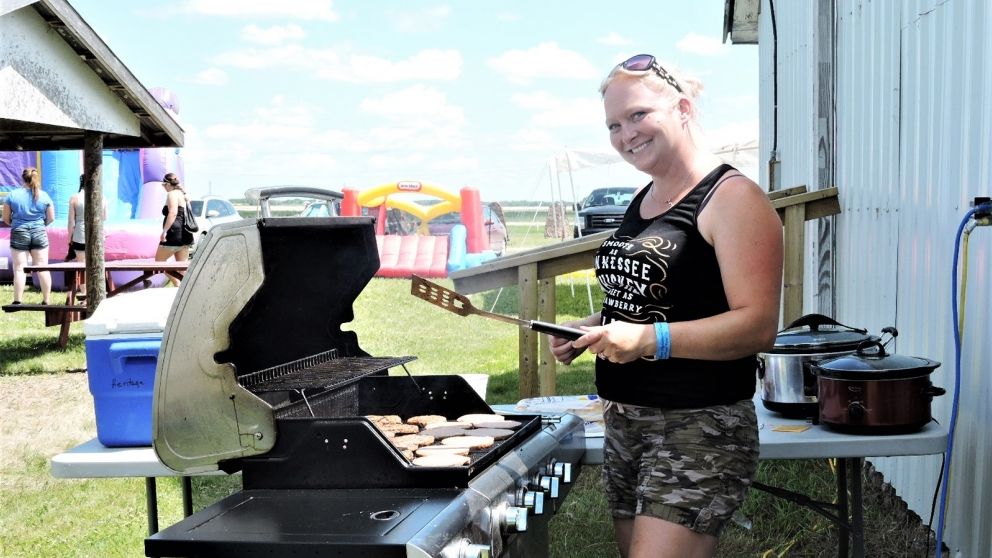 Told You the Burgers were Great!!!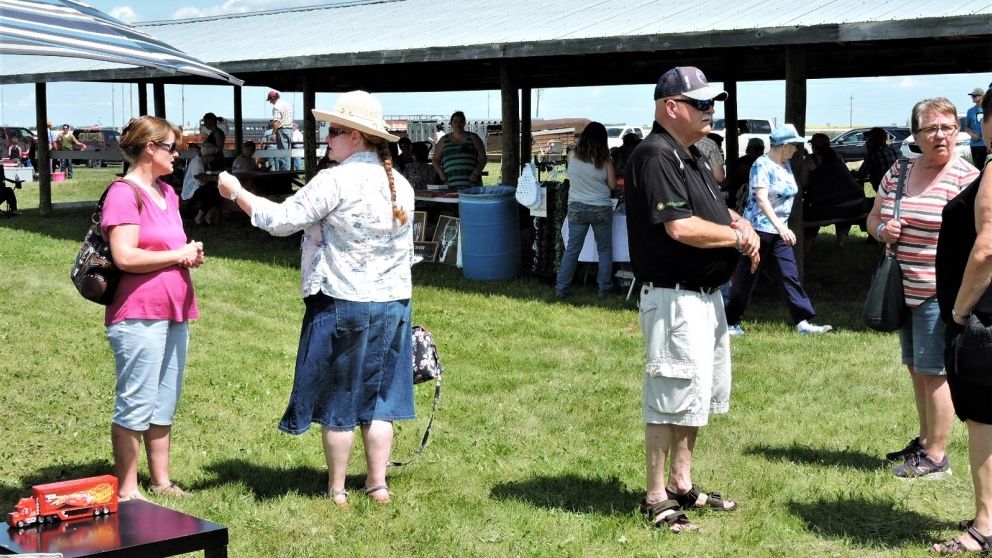 Lots of Shade to relax, have lunch, meet old/new friends, chat and talk about the Fair!!!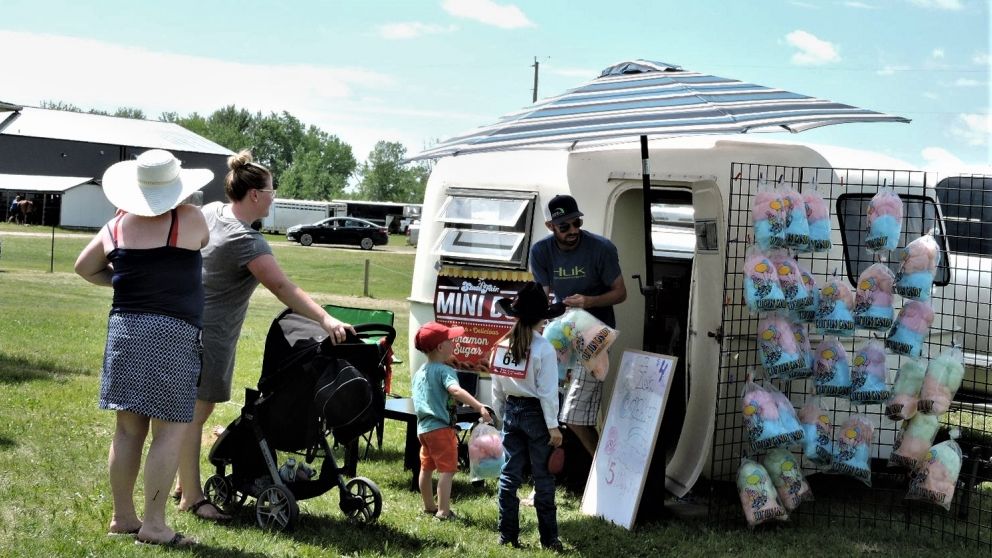 No Fair is complete without "Candy Floss"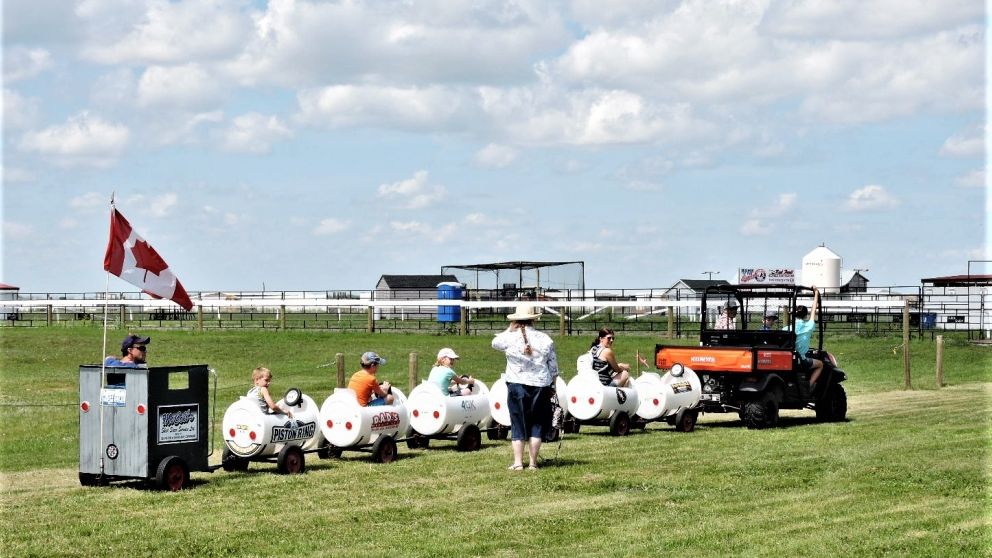 The Tractor Train ("Vicki and Lynn Tutthill")
Kids and Adults really enjoy the Ride around the Exibition Grounds!!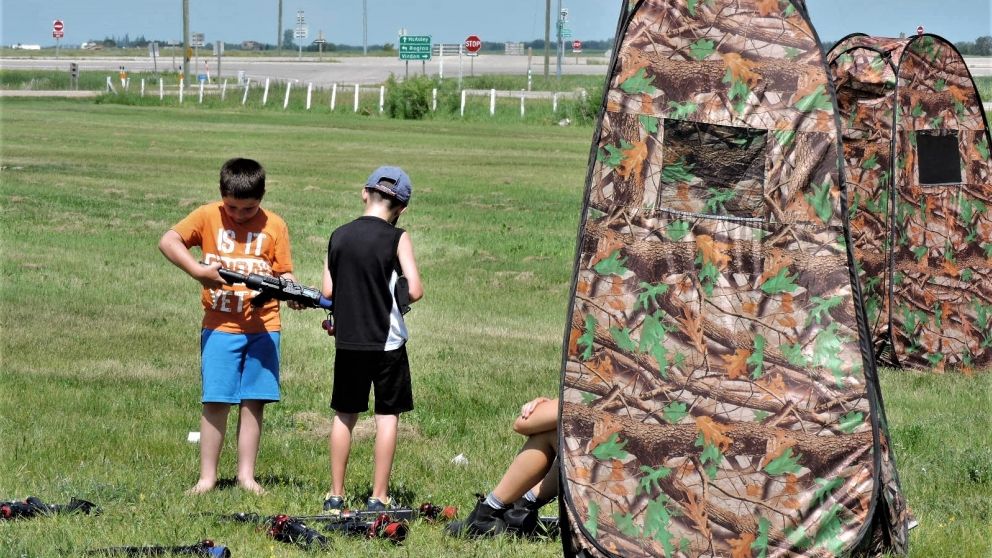 Ready set "Run and Hide"
These guys are ready to rock!!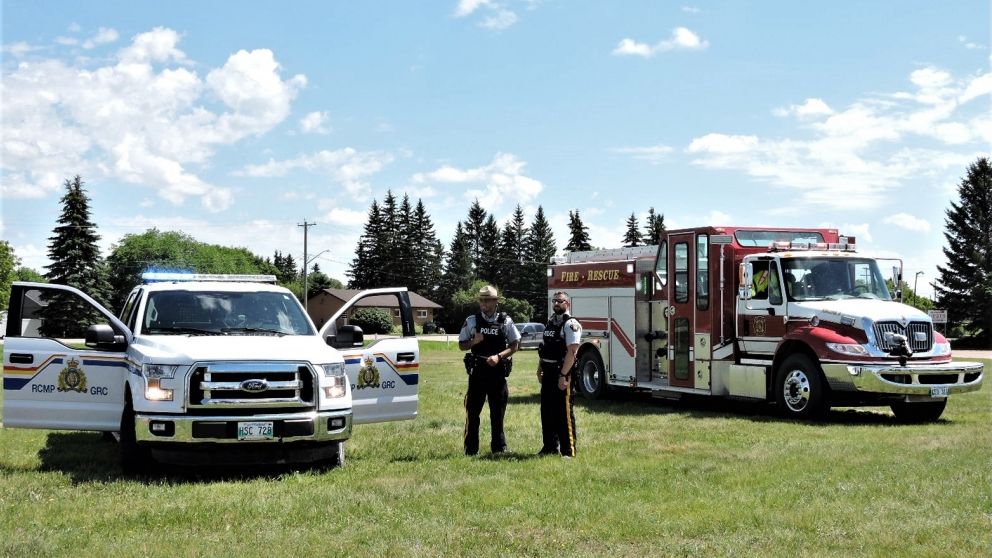 Kids and Adults really enjoy looking "inside" of a Police Cruiser!!
On their terms of course!!
RCMP and Wallace Woodworth Fire Department!
On the Scene!!
Spray some water, turn the lights on, turn on the siren!!
All part of Elkhorn Manitoba Agricultural Fair 2019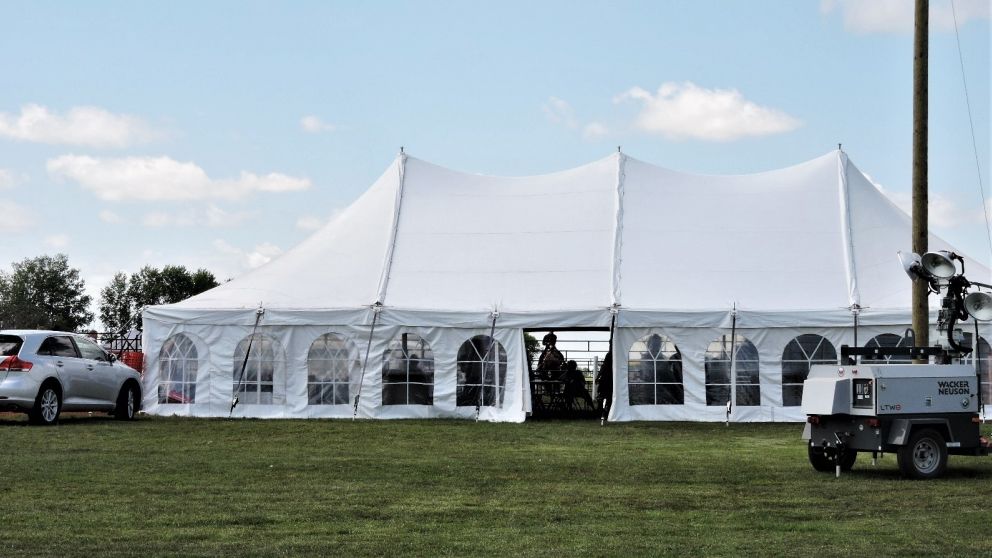 Now there is ample opportunity to visit the Tent!!
You will find it is right next to the Show Arena!!
A Cool Drink, Some Shade and a Great View!!
Think about that!!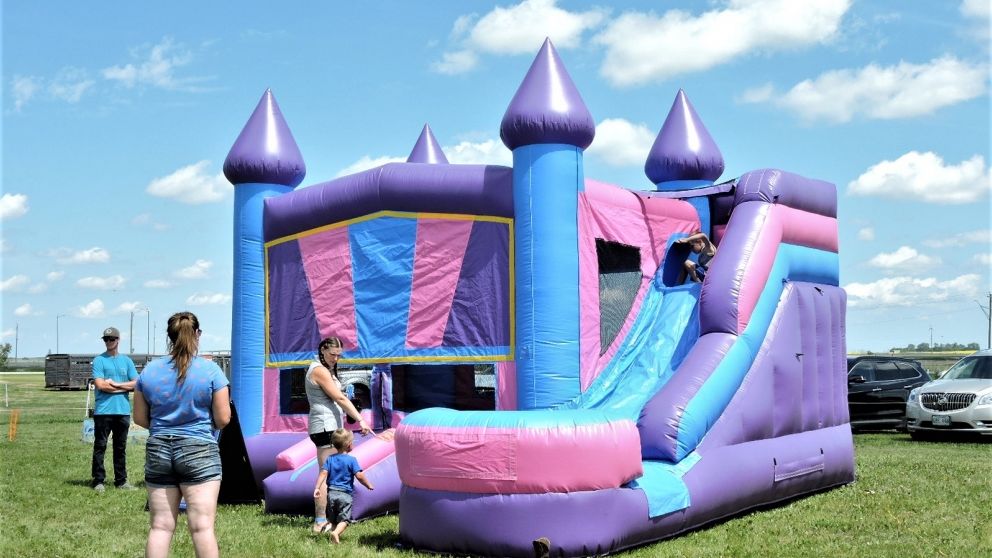 If the Tent @ the Show Ring does not catch your attention??
Maybe the Bouncy Castle will???
This is a busy place!! Kids coming from every direction!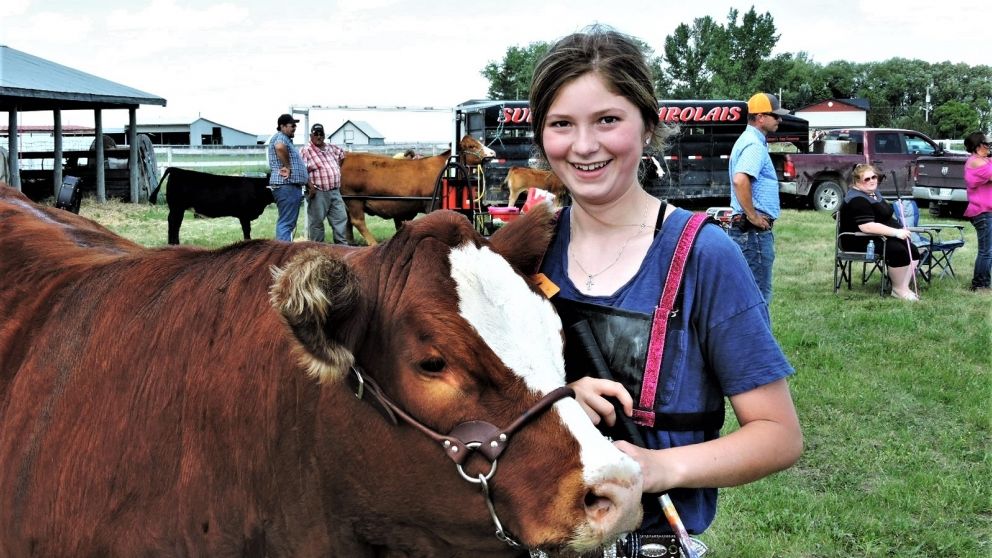 A Happy Pair, heading to the Show Ring!!
Outstanding Photo for our Virtual Tour!
We need this Young Farmer's Name!!
Email auctions@soldoutright.com
Thank You!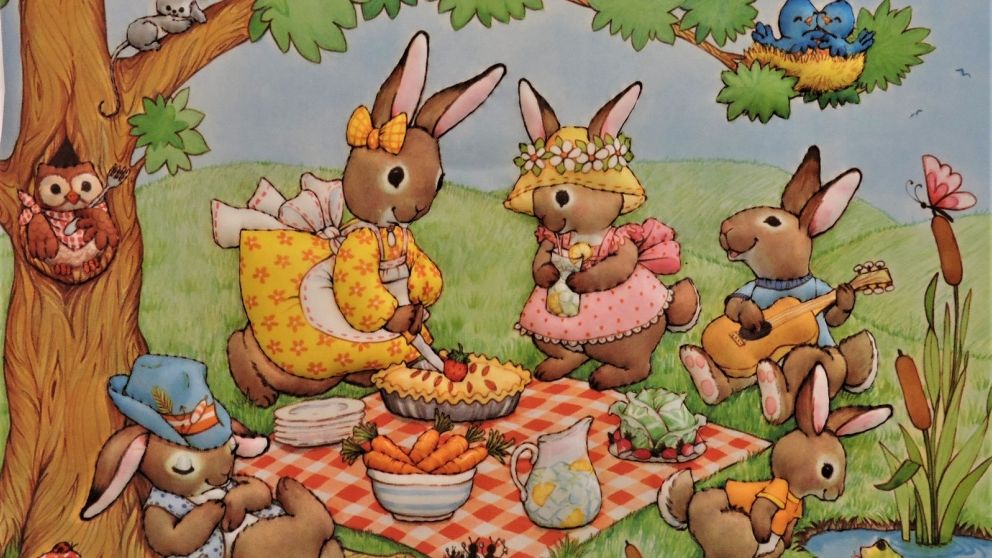 Now How did these Rabbits get here??
Hand Made by Cecile Fisher Possibly???
Incredible work Cecile!!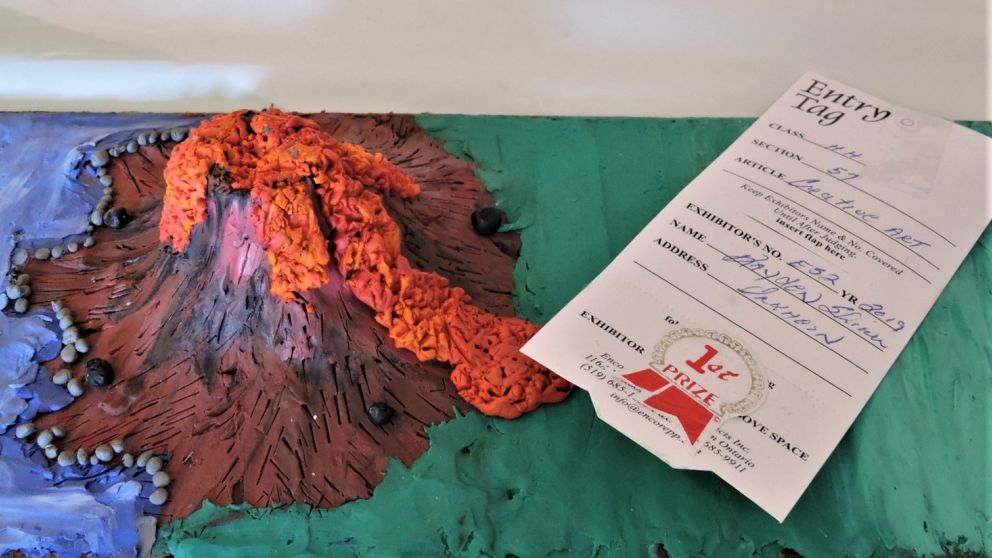 VOLCANO .... We need a Fire Truck really Fast!!
Kayden Shiner, Elkhorn, Manitoba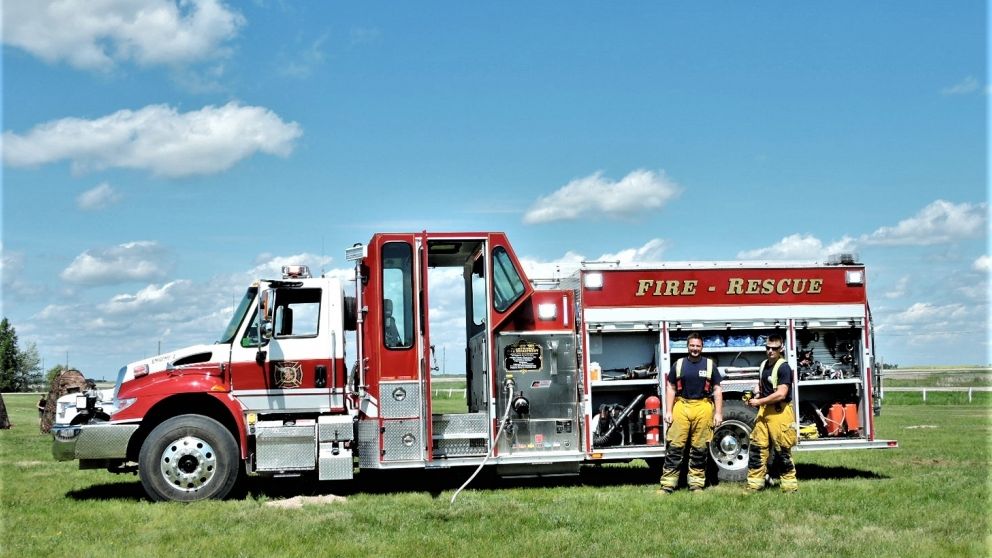 These Guys are always ready in case you need them!!! Fire . Rescue
Kids (and Adult Kids) -- Go Spray Some Water!!!
RCMP GRC Police, Thank You for joining us at Elkhorn Agricultural Fair 2019
The Kids really like the inside of that vehicle!!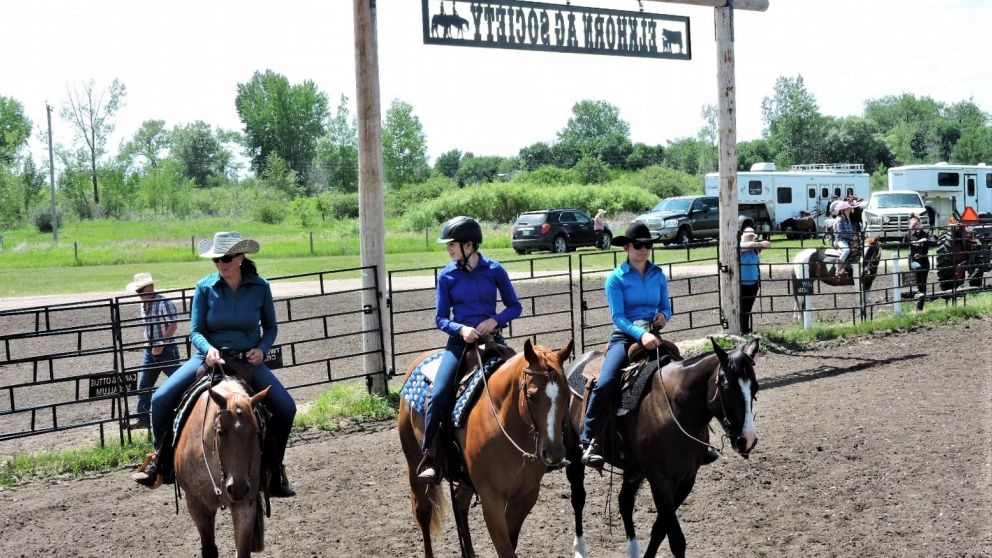 Can't have an Agricultural Fair without a Competition!!
Ready to Show!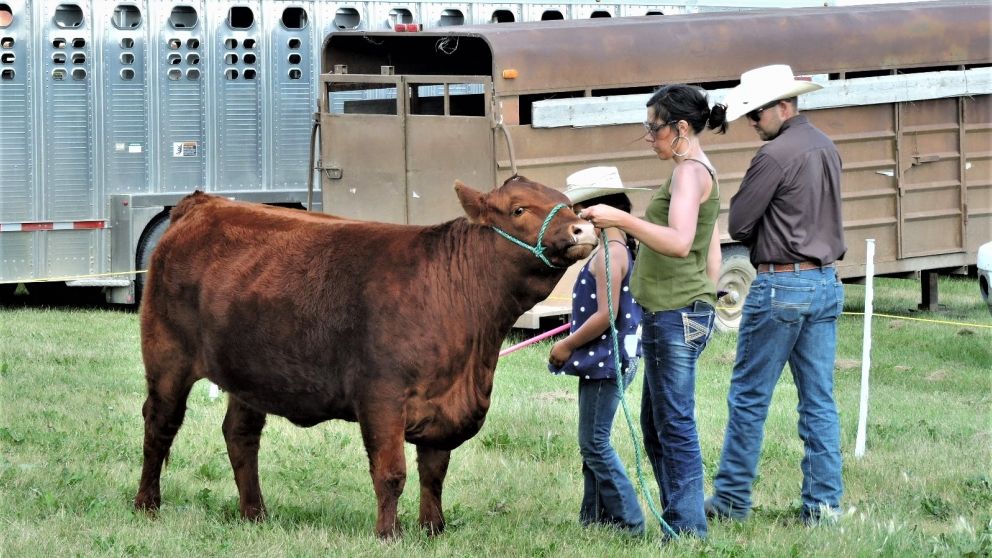 Don't move, The Judge is Here!!
Great Team, Well Done!!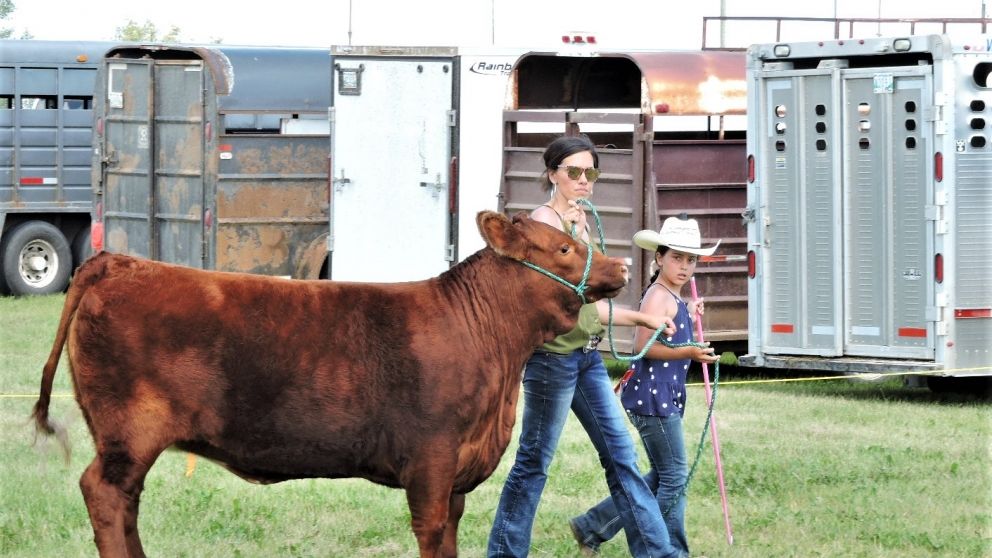 Now to the Show Ring!!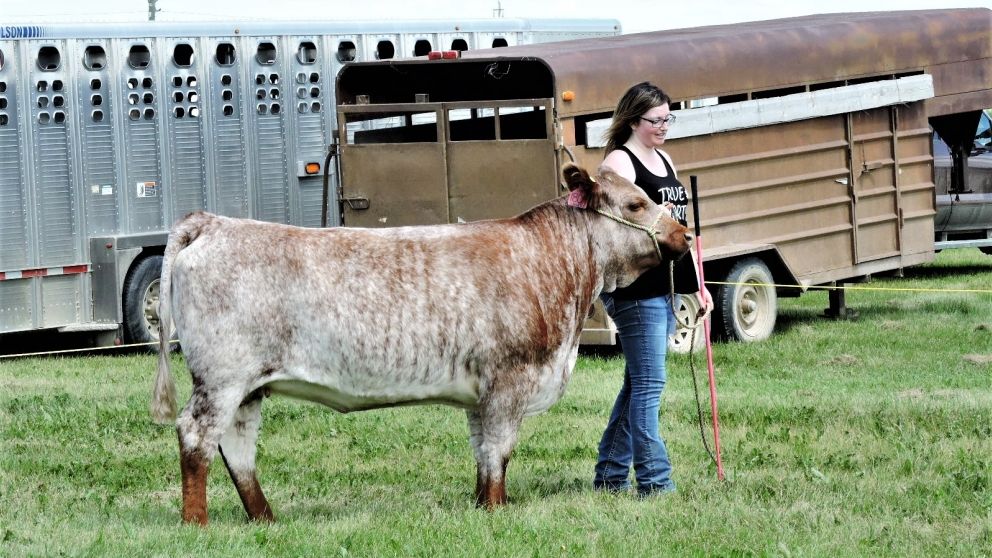 Like that Color!!!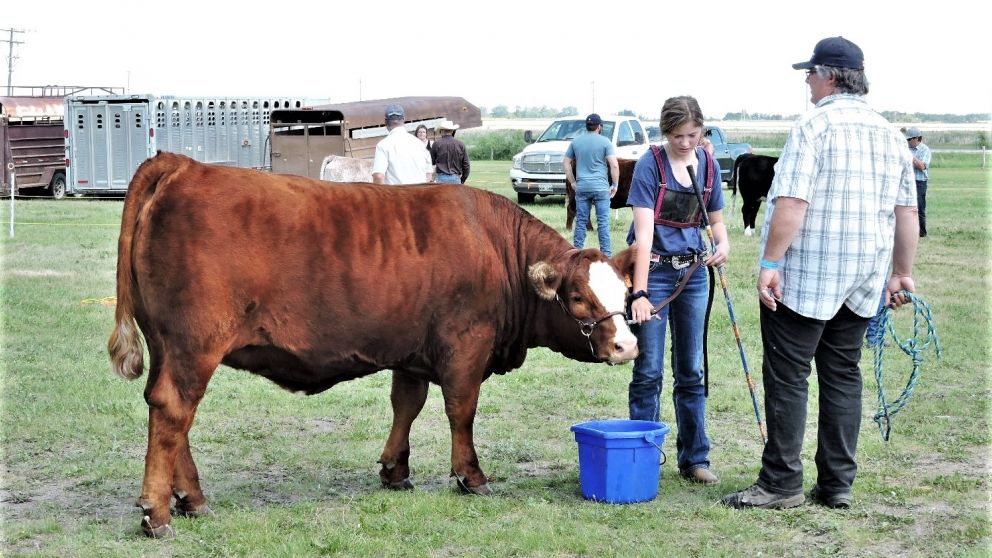 A Little Water and we will be ready to rock!!!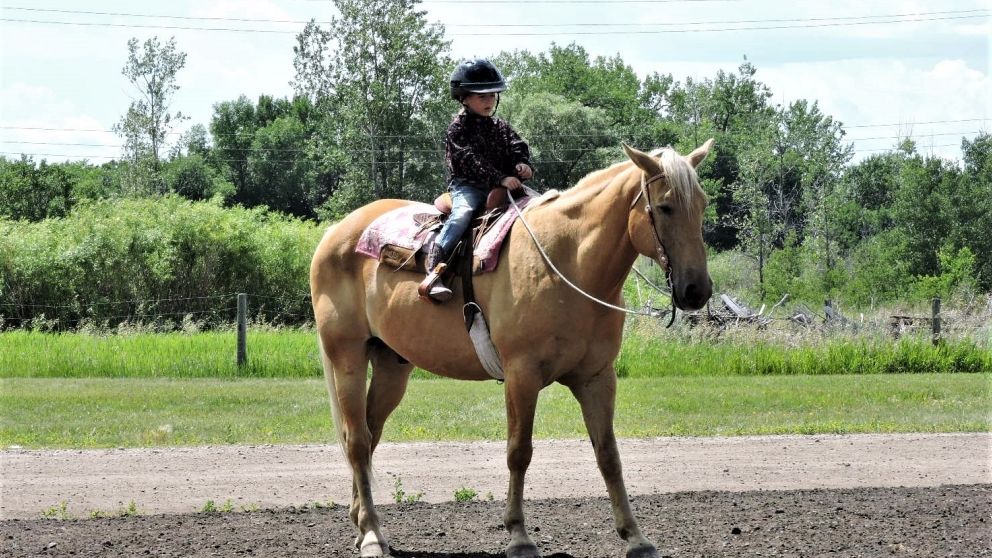 Easy Rider!!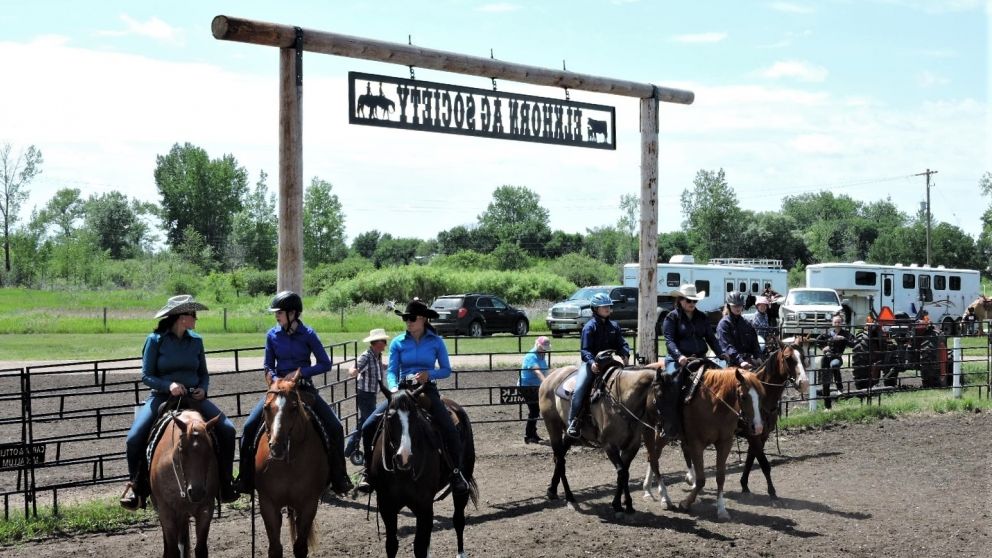 The Contest Begins!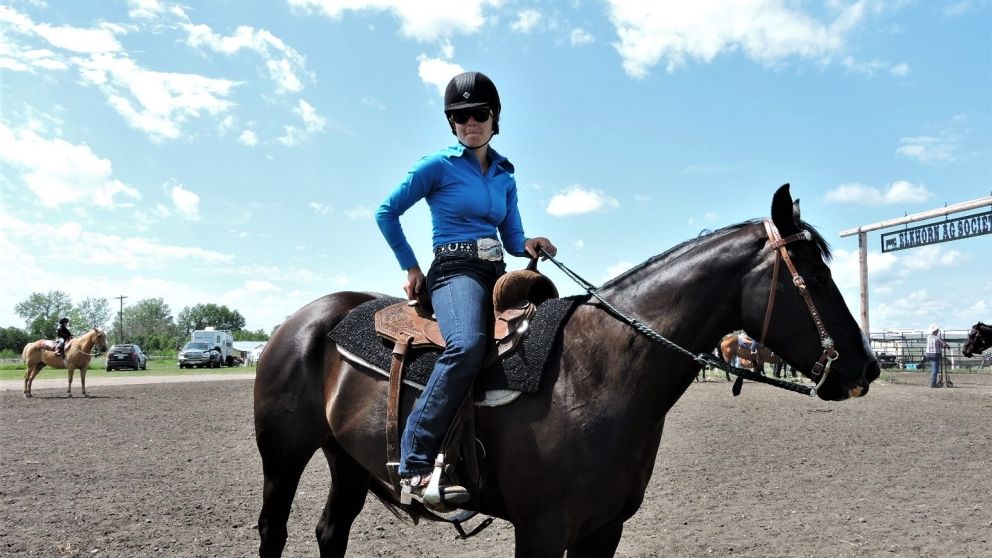 Determined!!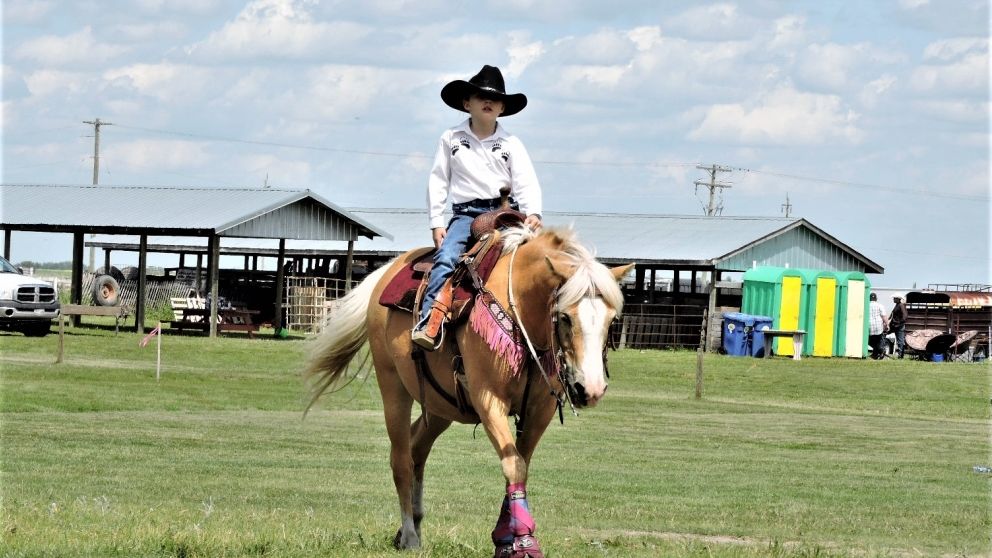 Easy Rider!!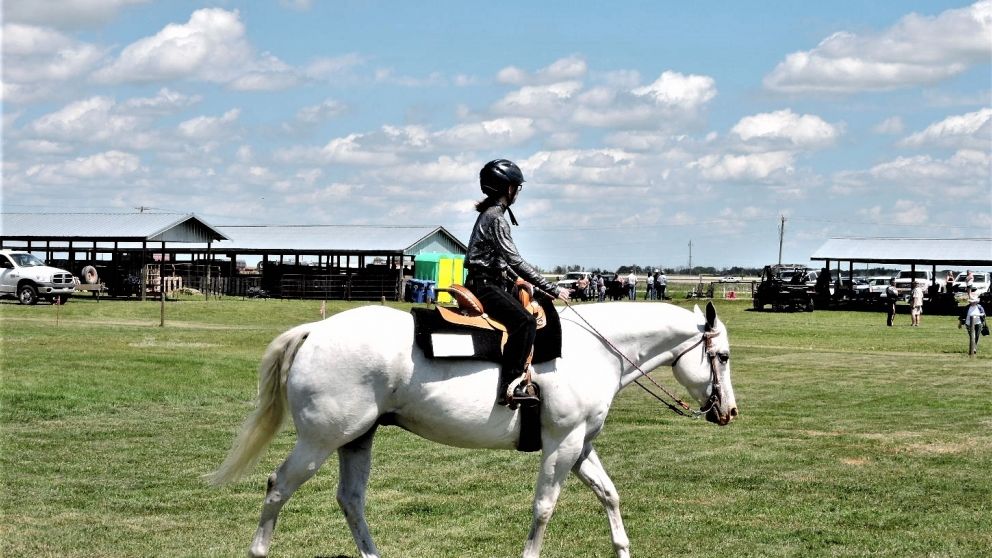 Color Coordinated!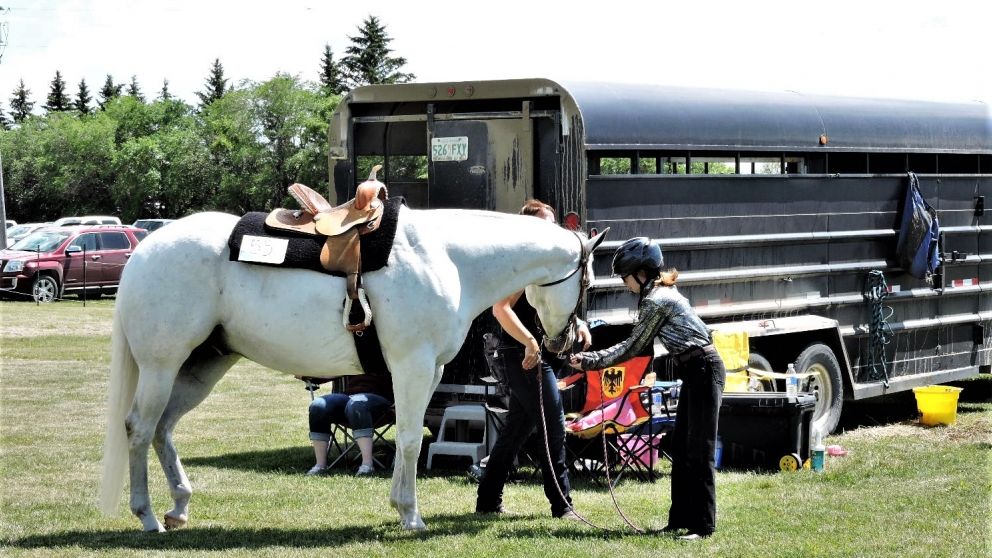 Time for a snack?? Sugar?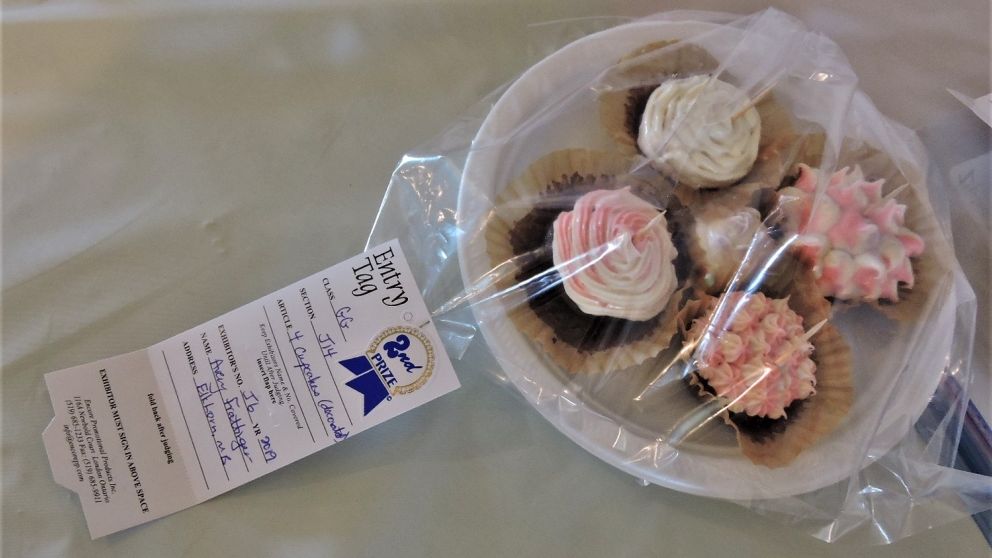 Avery Frattinger...They Look Good To Me!!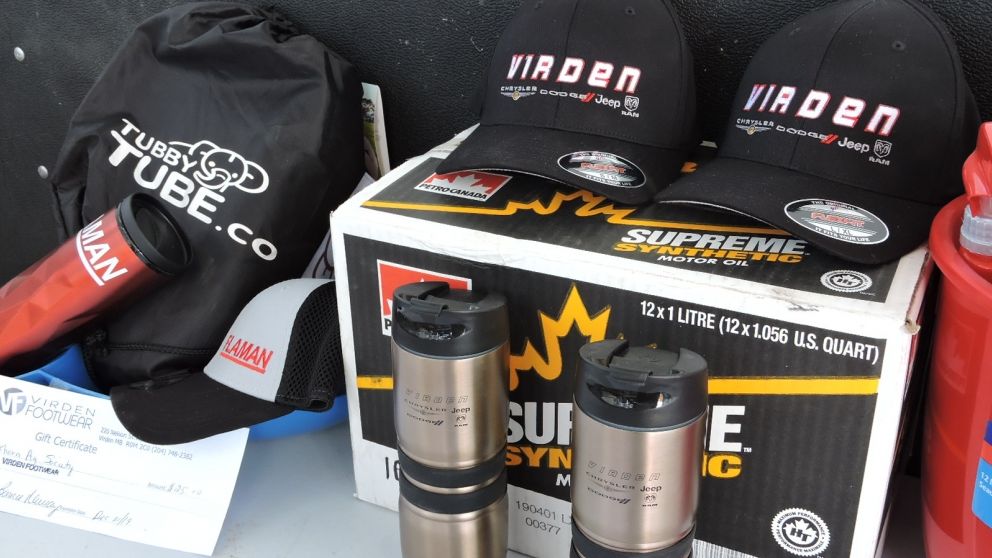 Draw Table Choice!! Bid High!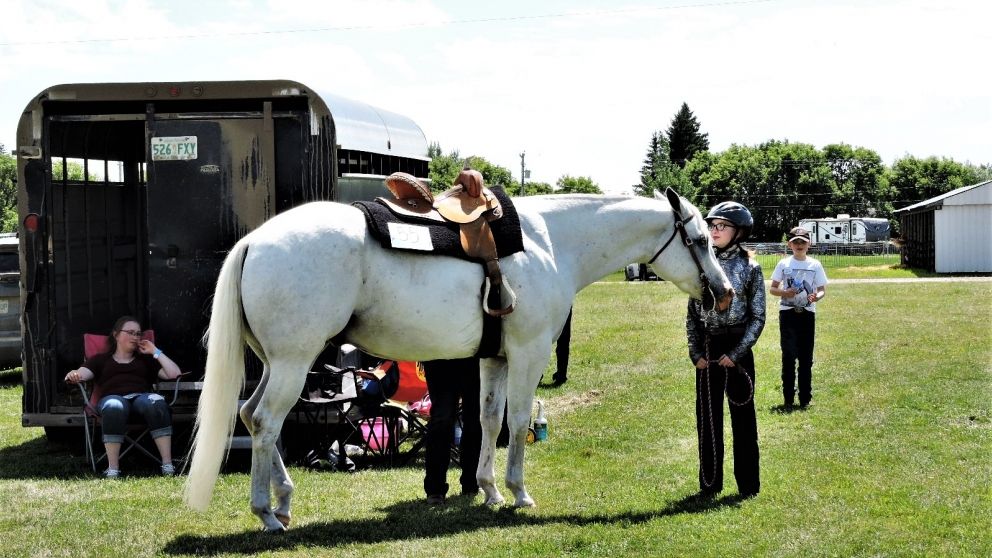 Hurry Up and Wait!!! We are Ready to Rock ON!!!!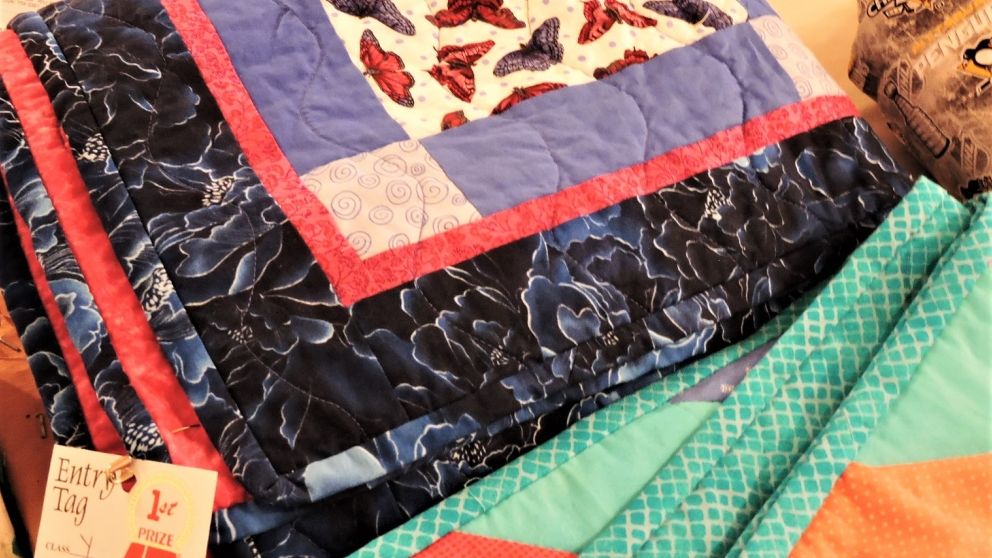 This Looks Like A Winner!!! actually, It is a Winner!!
Sorry, I did not get the name...we will work on that!!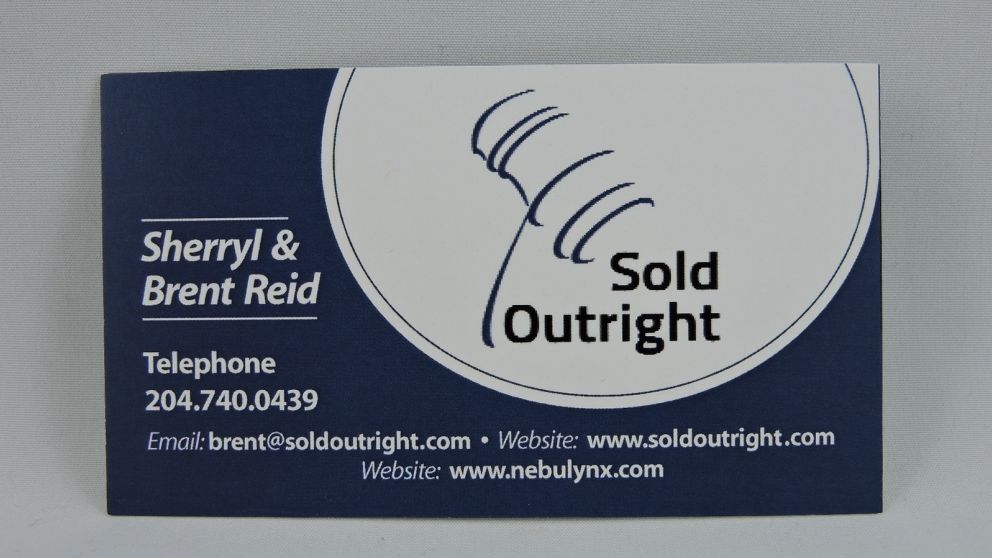 https://www.soldoutright.com
Sherryl and Brent Reid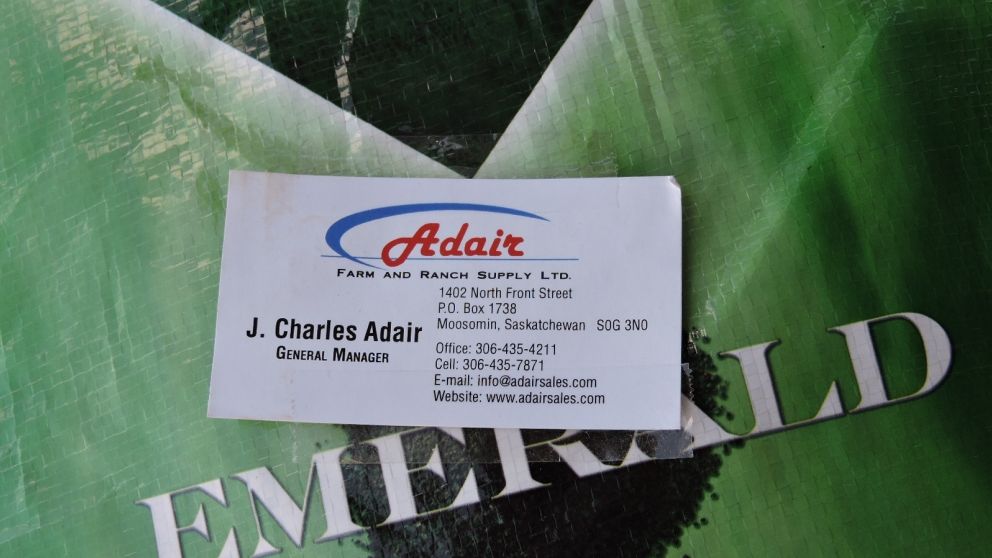 Donation to the Silent Auction!
J. Charles Adair, General Manager
Adair Farm and Ranch Supply Ltd.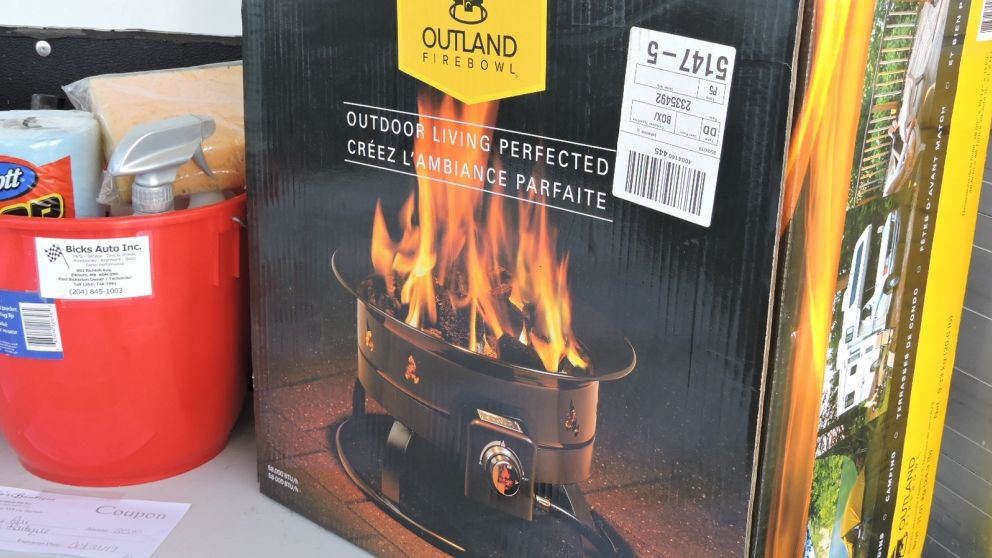 Not too sure about the Firebowl,
Cleaning supply from Bicks Auto Inc. Elkhorn Manitoba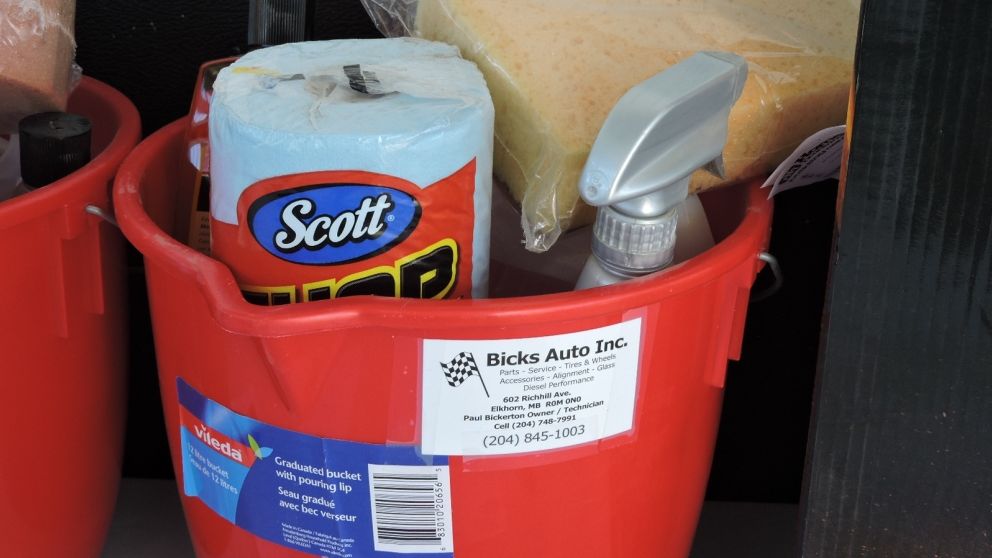 Bicks Auto Inc.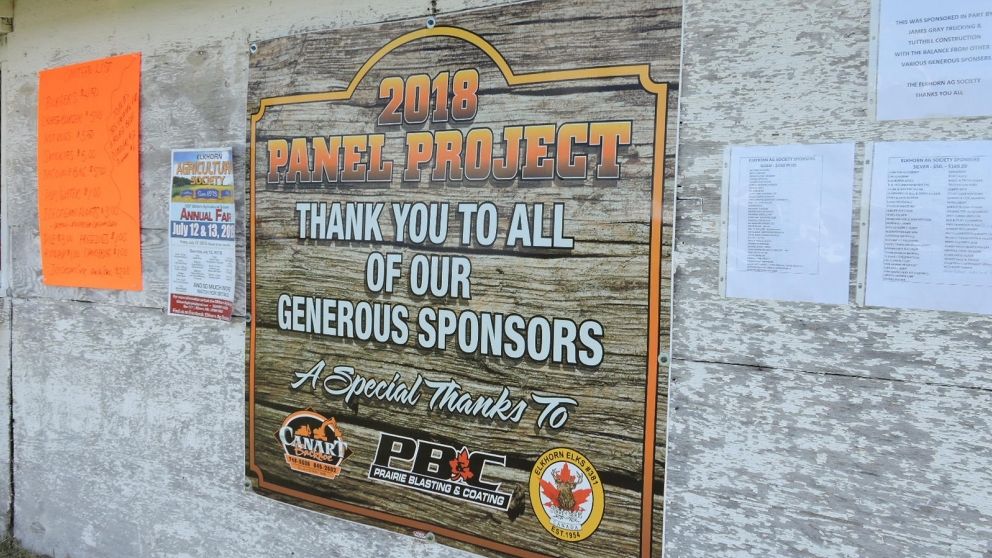 2018 Panel Project - Thank You to all that participated.
An Incredible Need and Excellent Safe Addition to the Agricultural Grounds.
Special Thanks to Canart Backhoe, Prairie Blasting & Coating, Elkhorn Elks #381 Est. 1954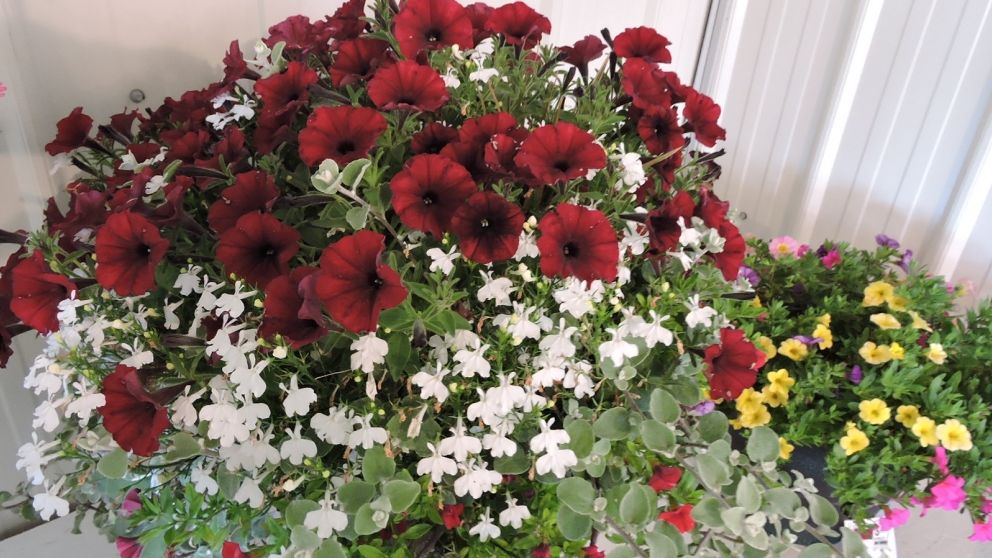 Flower Entry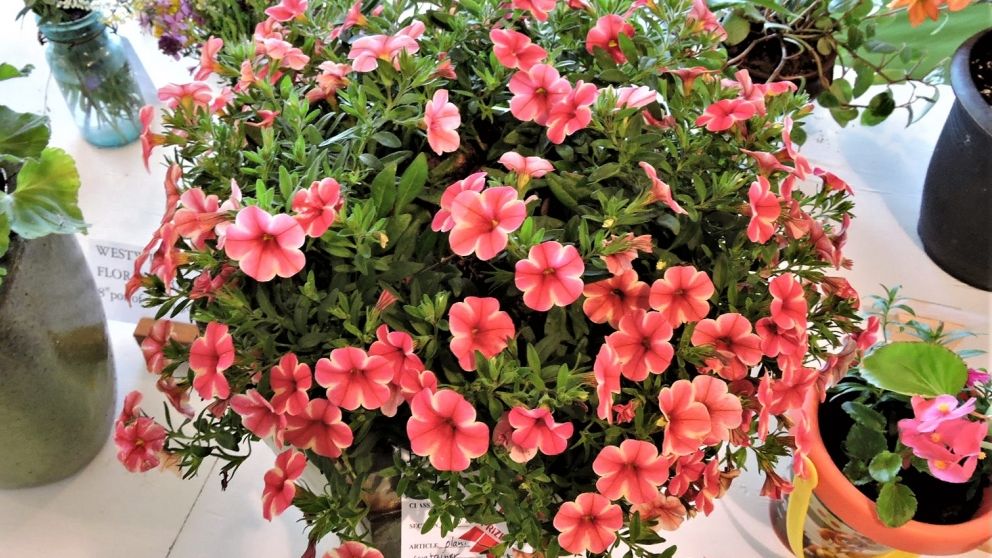 Outstanding Color!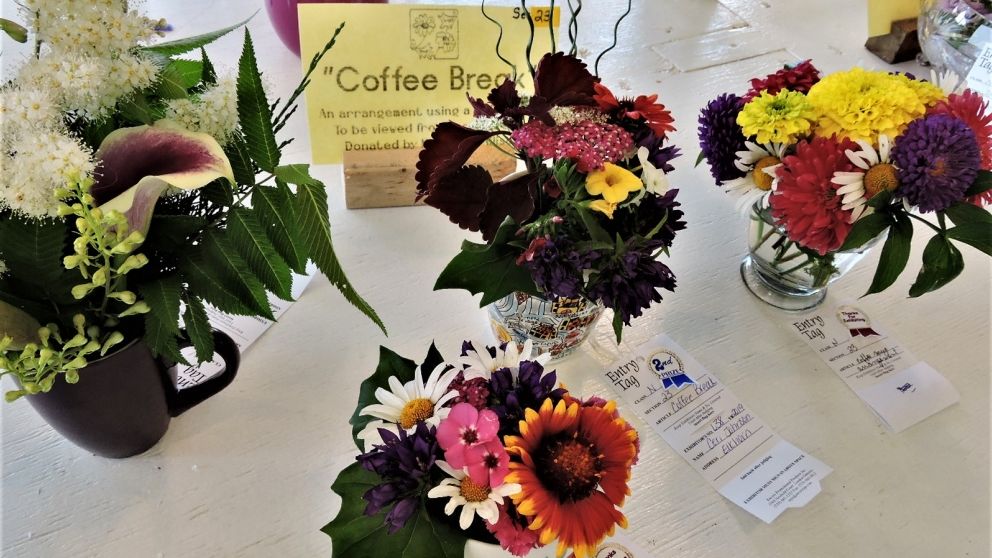 Color, eye catching color!!!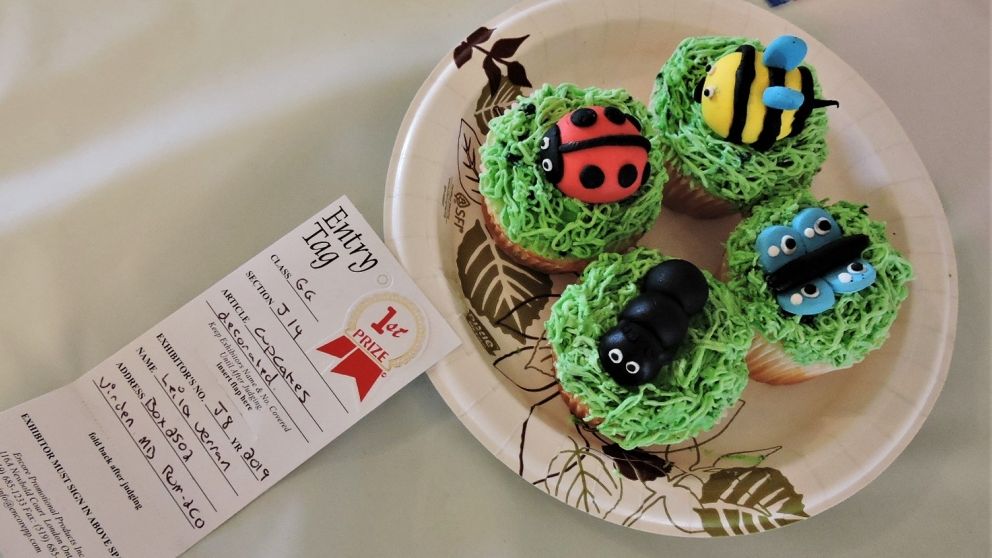 How would you like to try one of these?
Congratulations to the First Prize winner!!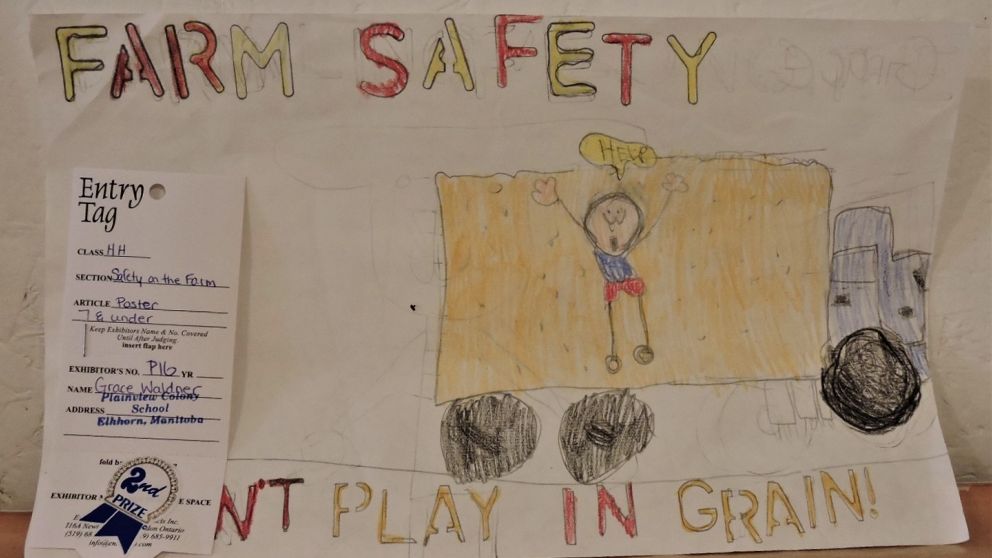 Farm Safety!!! A Farming Priority!!!
Congratulations to the Second Prize Winner!
Grace Waldner, Plainview Colony School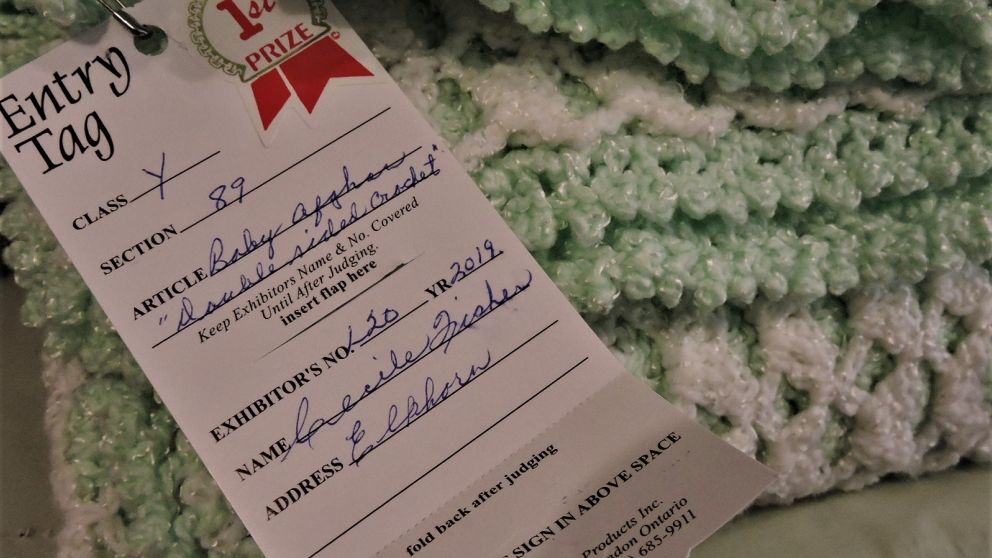 Baby Afghan "Double Sided Crochet"
Cecile Fisher - Elkhorn, Manitoba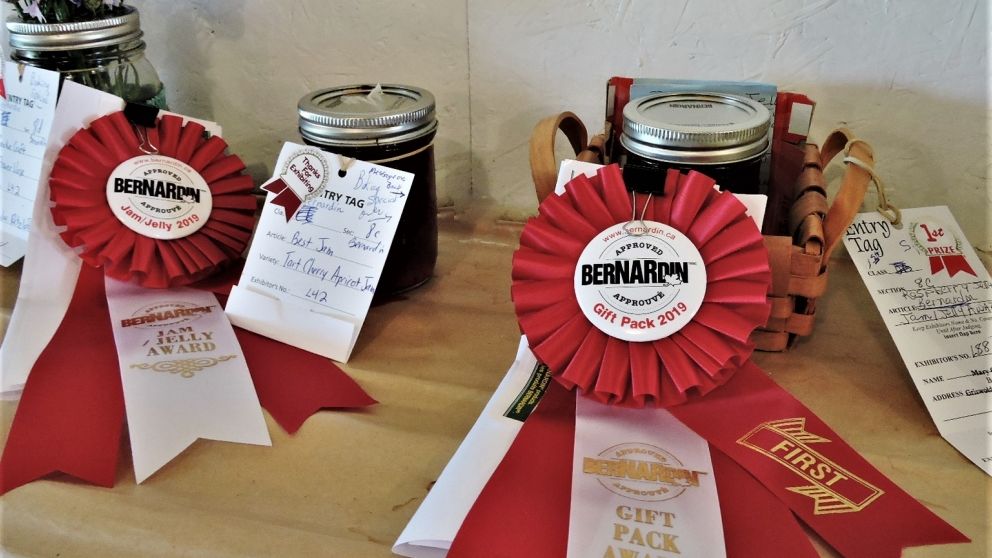 Jam/Jelly and Gift Pack Award 2019 by BERNARDIN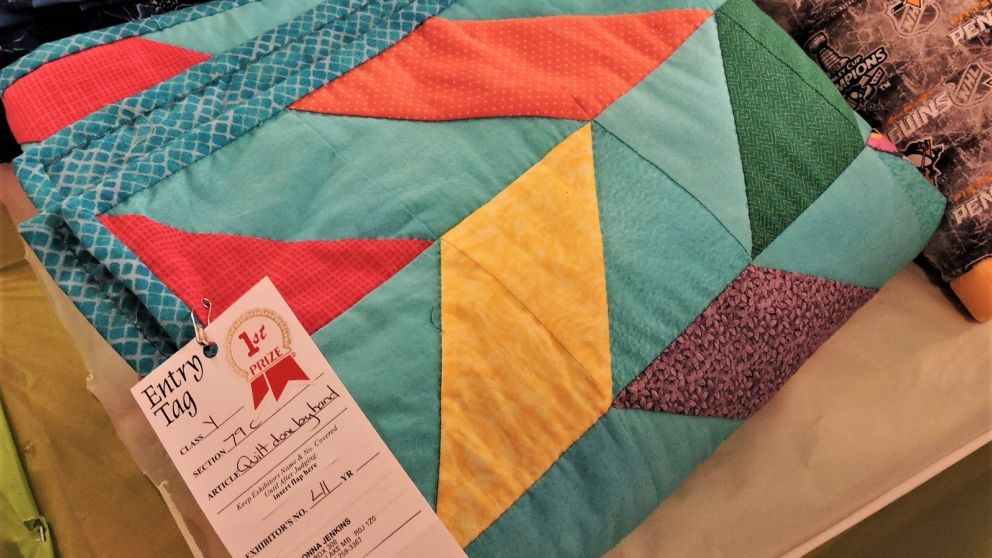 Quilt Hand made by Donna Jenkins, Oak Lake, Manitoba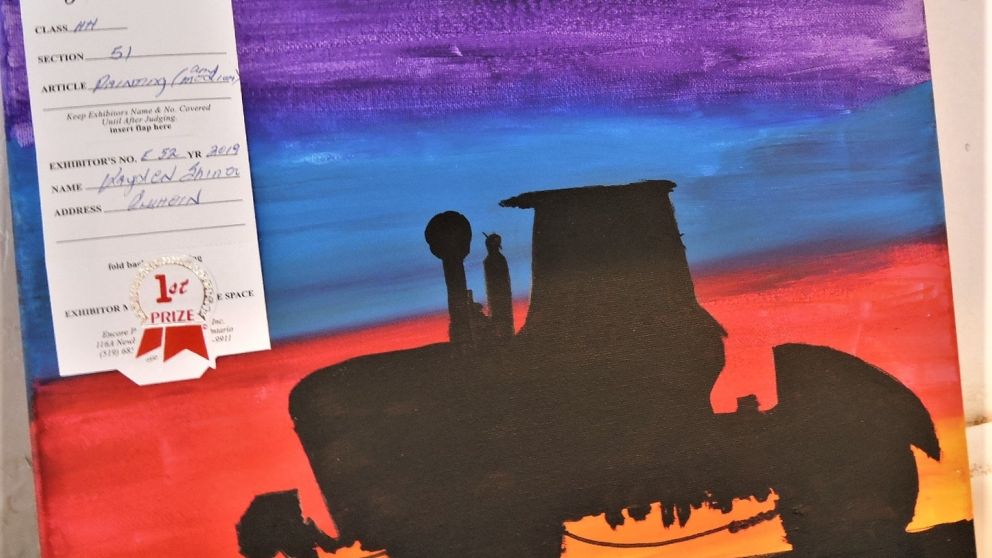 Created by Kayden Shiner - Elkhorn Manitoba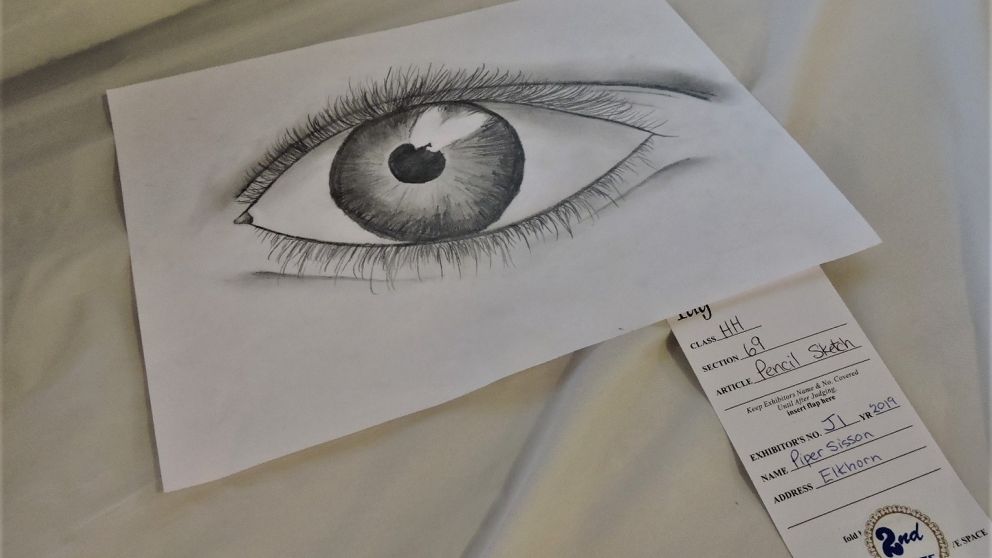 This Eye is Watching You!!!
Piper Sisson, Keeping and Eye On You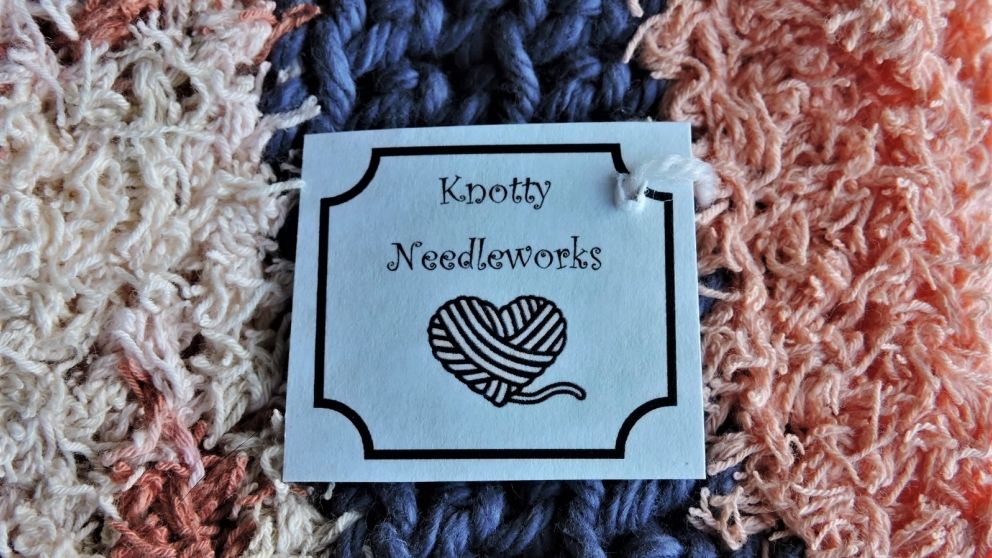 Vendor - Selling Booth by Knotty Needleworks!!
Marcy Rowan 204 512 0317
Email address: mrrowan@mts.net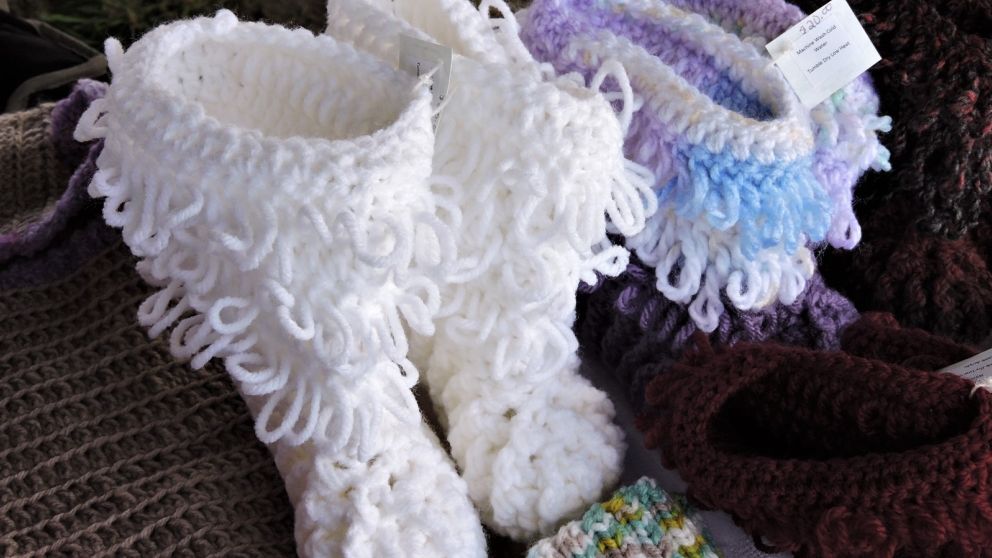 Vendor - Selling Booth by Knotty Needleworks!!
Marcy Rowan 204 512 0317
Email: mrrowan@mts.net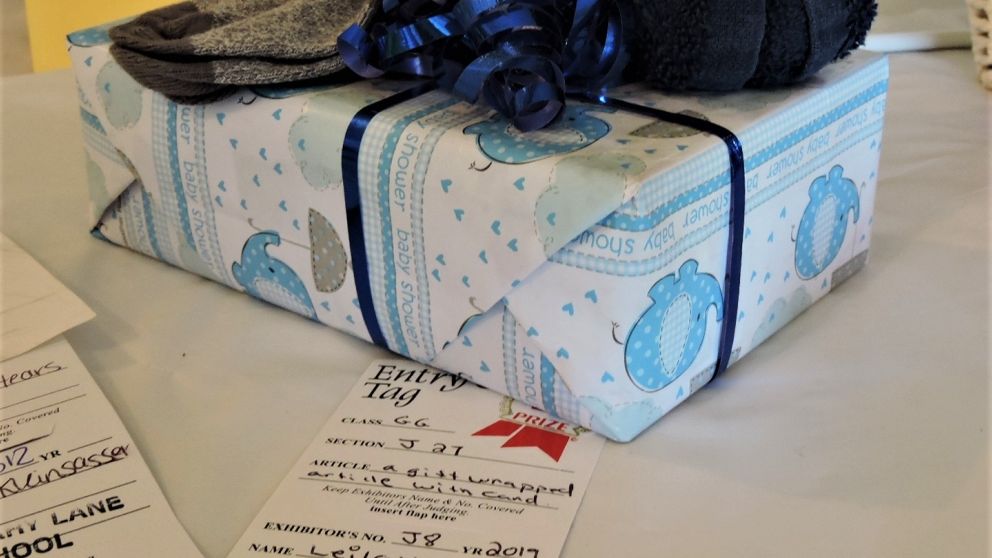 Gift Wrapped with Card!!
Outstanding, Three Dimentional! Quilt!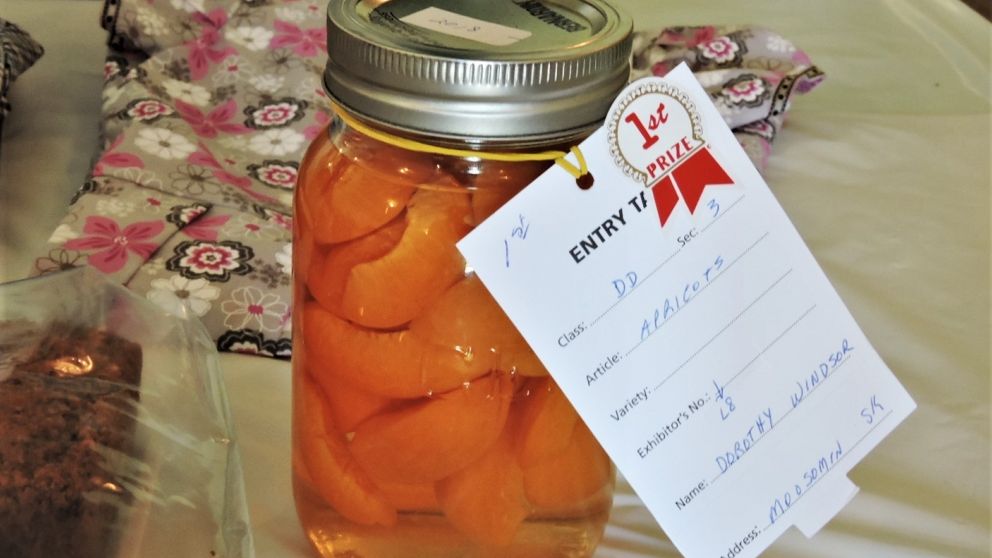 Apricots by Dorthy Windsor, Moosomin Saskatchewan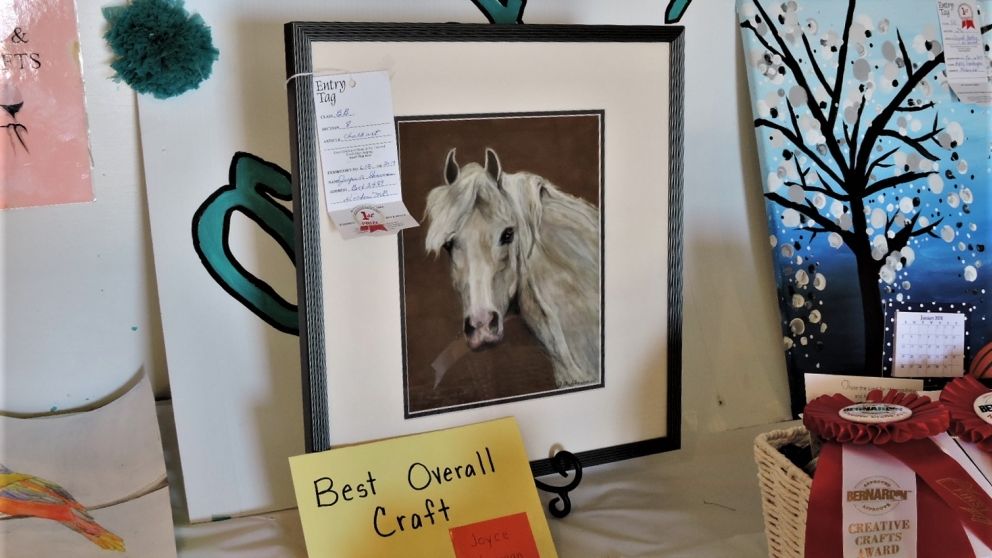 BEST OVERALL CRAFT, Amazing work!!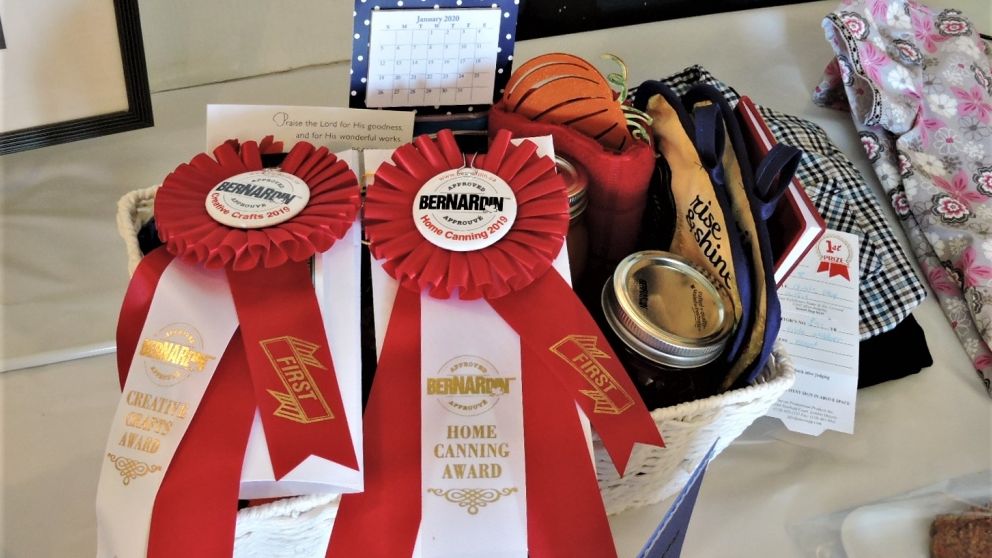 Home Canning Awards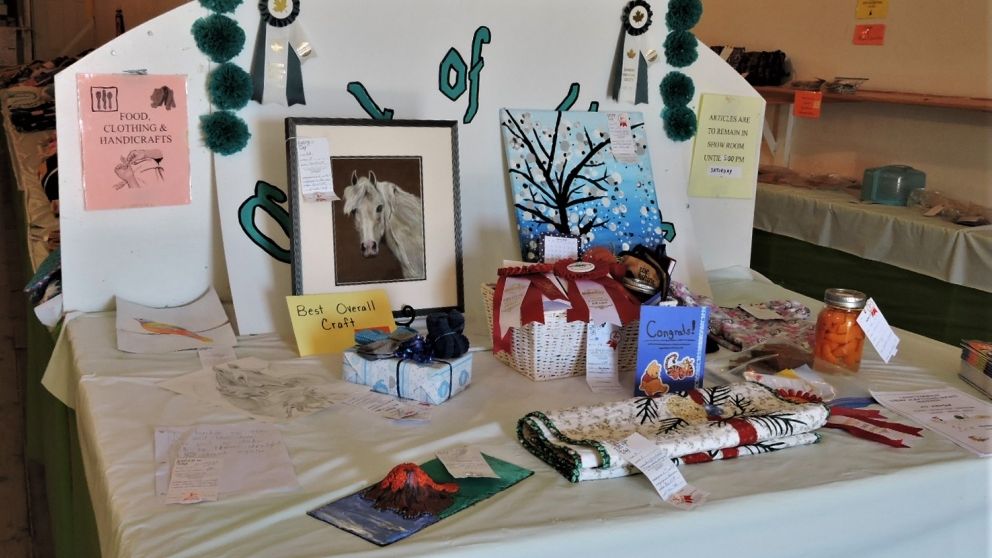 The Pick, Best Overall Crafts!!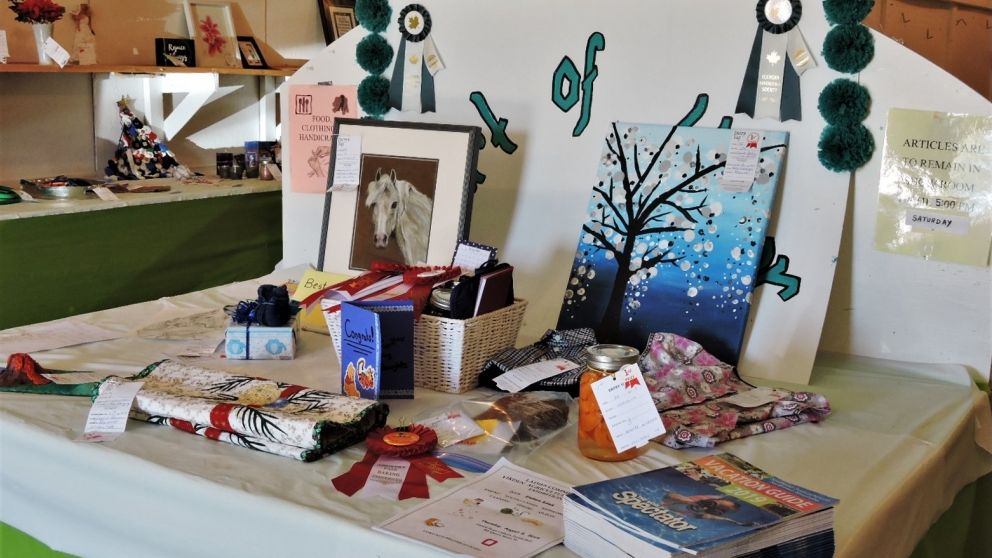 The Pick, Best Overall Crafts!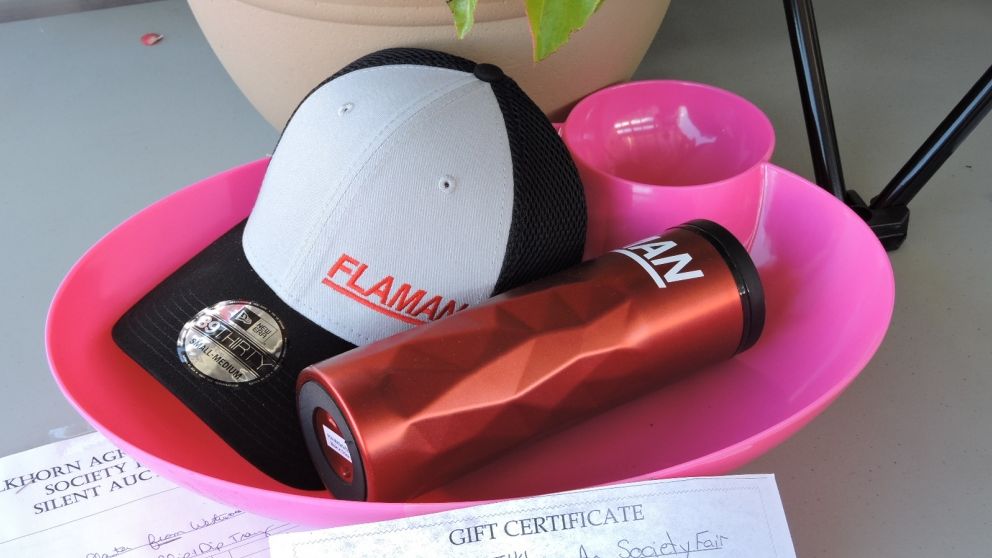 Silent Auction Item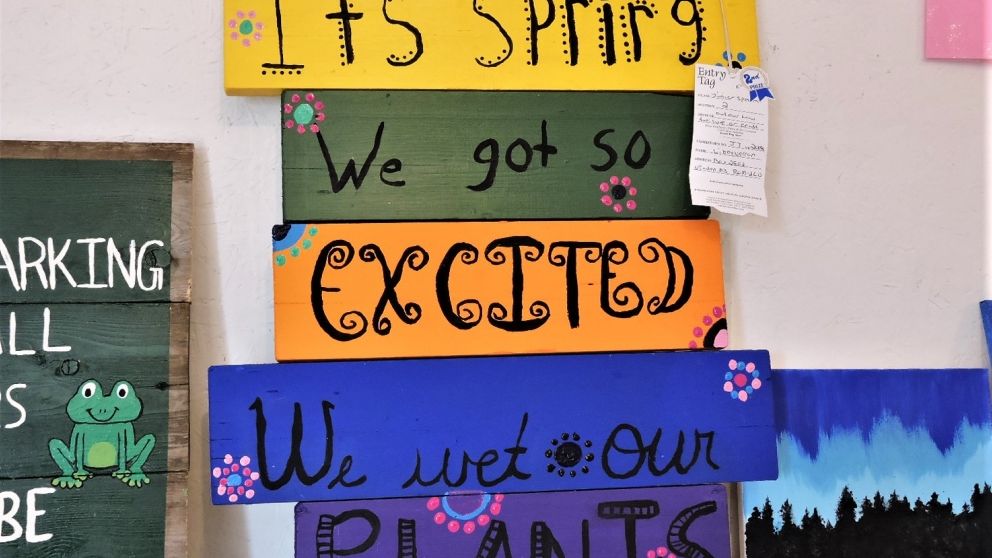 Excited??? Watch Out for This One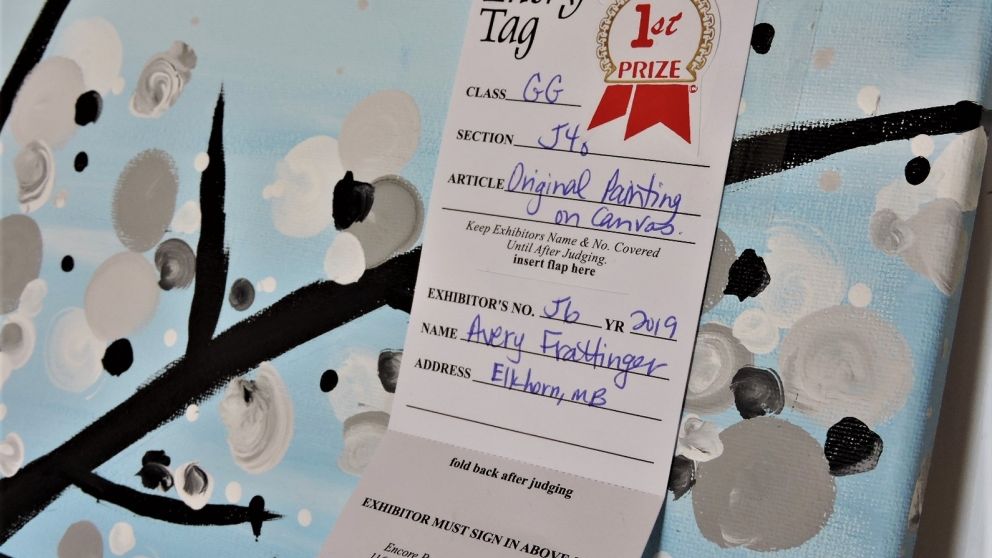 Original Painting on Canvas
Avery Frattinger Elkhorn, Manitoba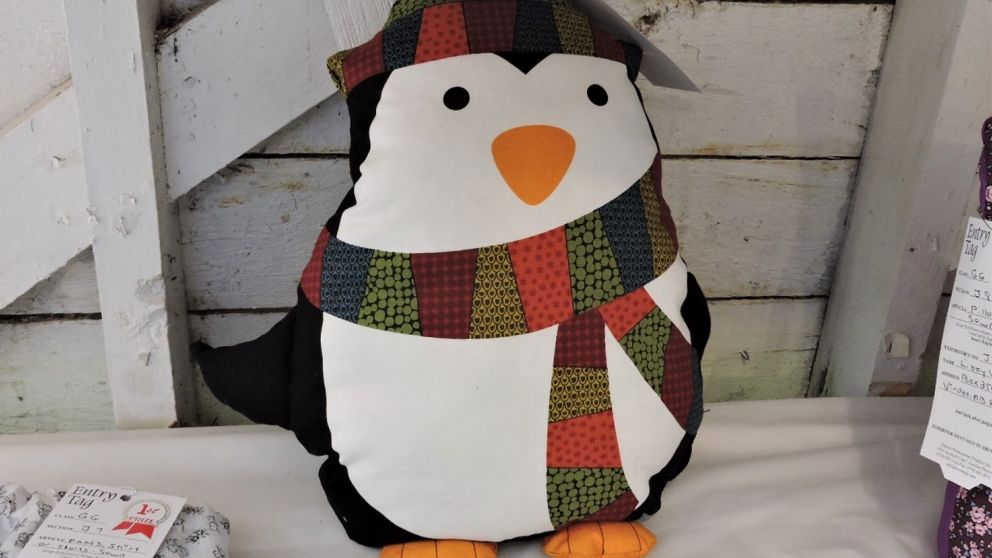 Friendly Fellow!!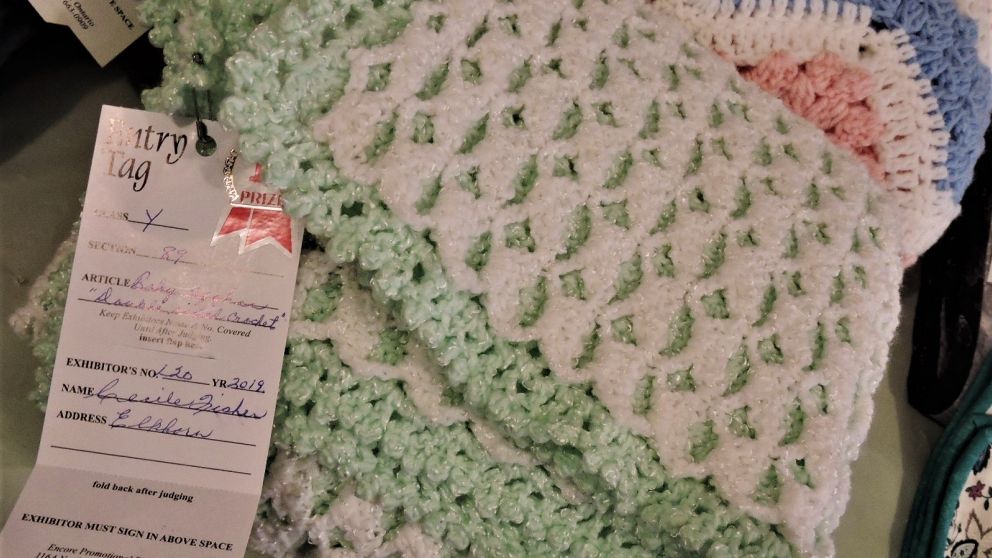 Cecile Fisher Elkhorn Manitoba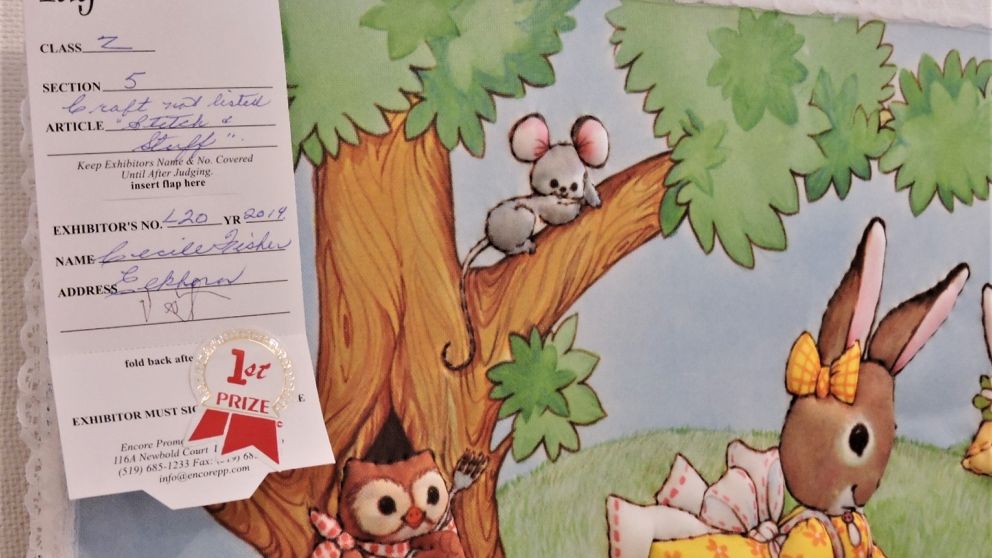 Cecile Fisher Stitch & Stuff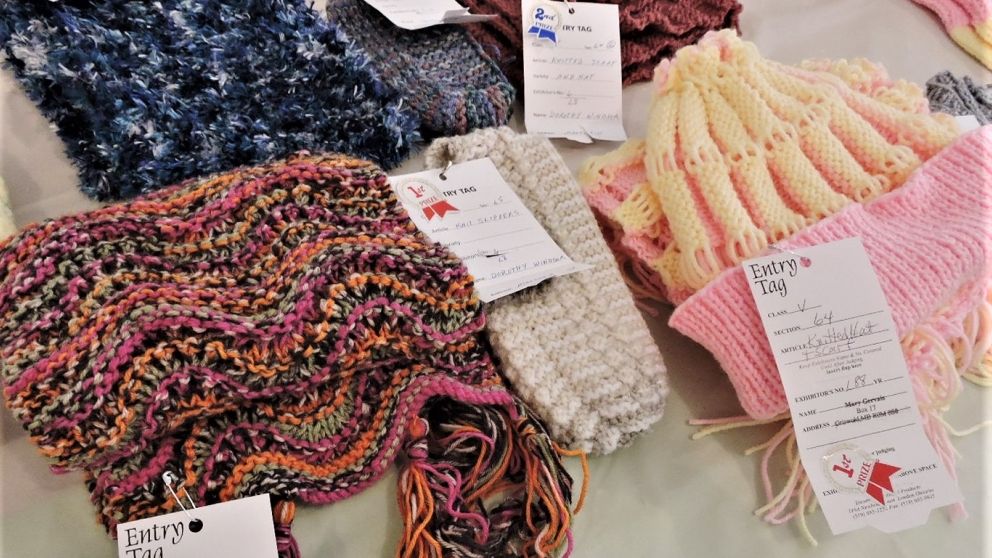 First and Second Prize Items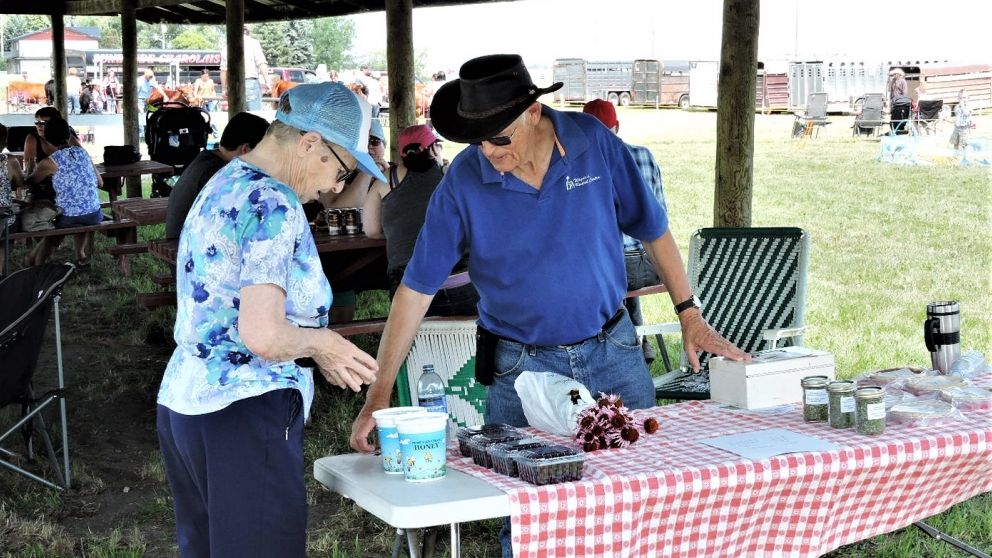 Clayton Orchards Vendor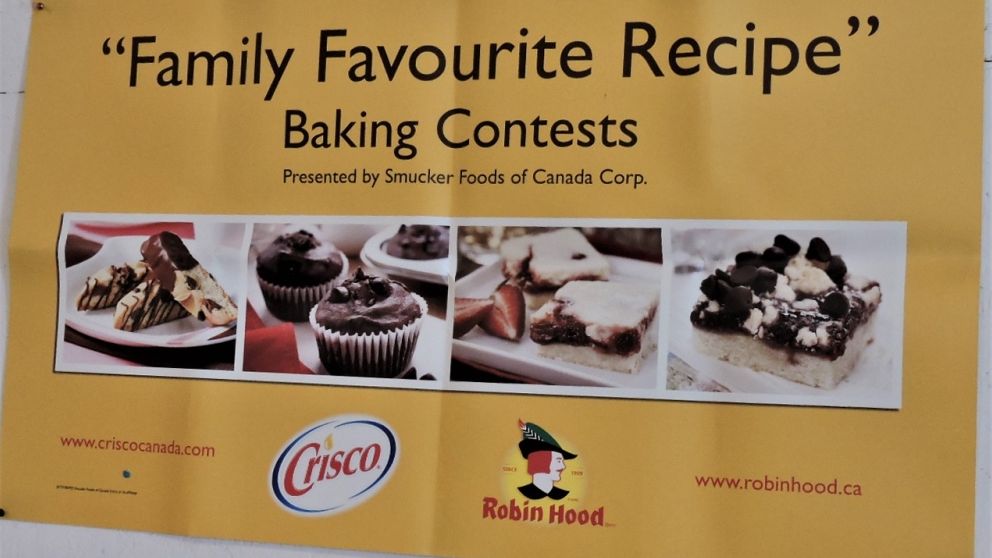 Robin Hood "Family Favourite Recipe" Baking Contests!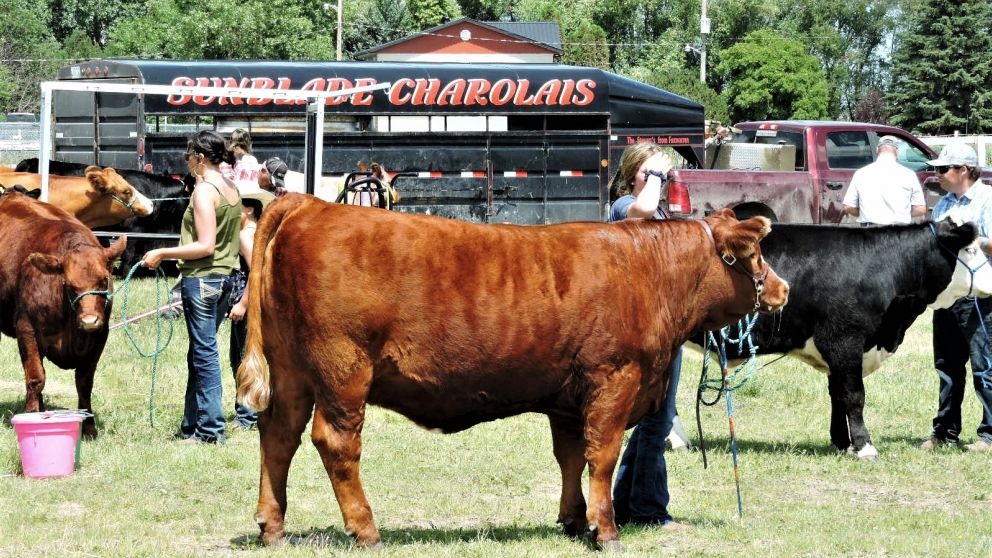 I am Tired of Waiting - Lets Get The Show on the Road!!!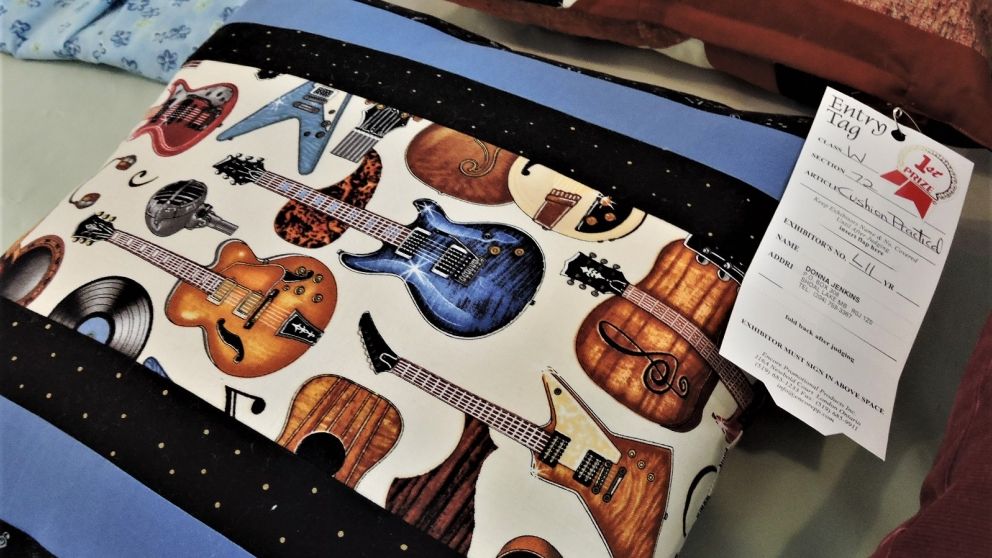 Donna Jenkins, First Prize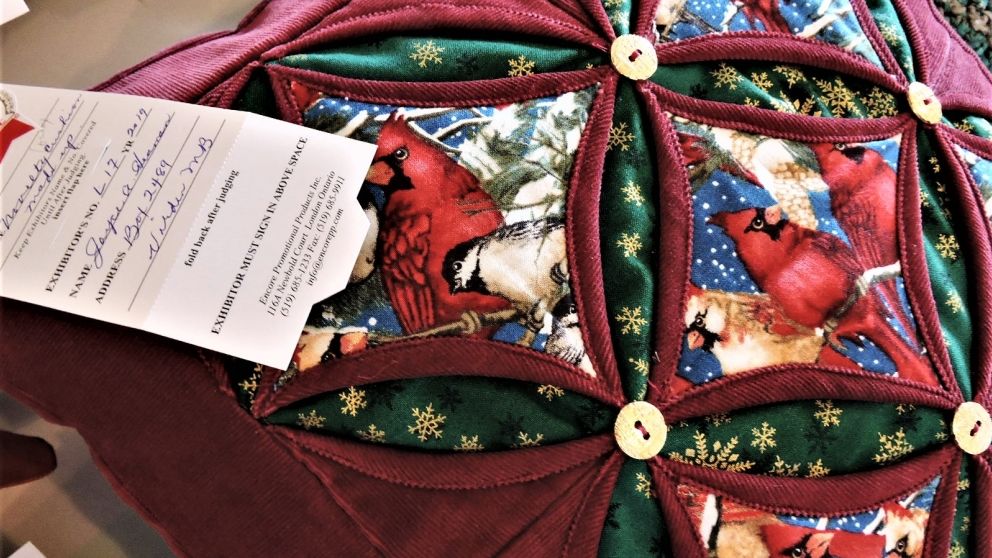 Joyce Heaman - I think I can see Red!!!
Interesting Work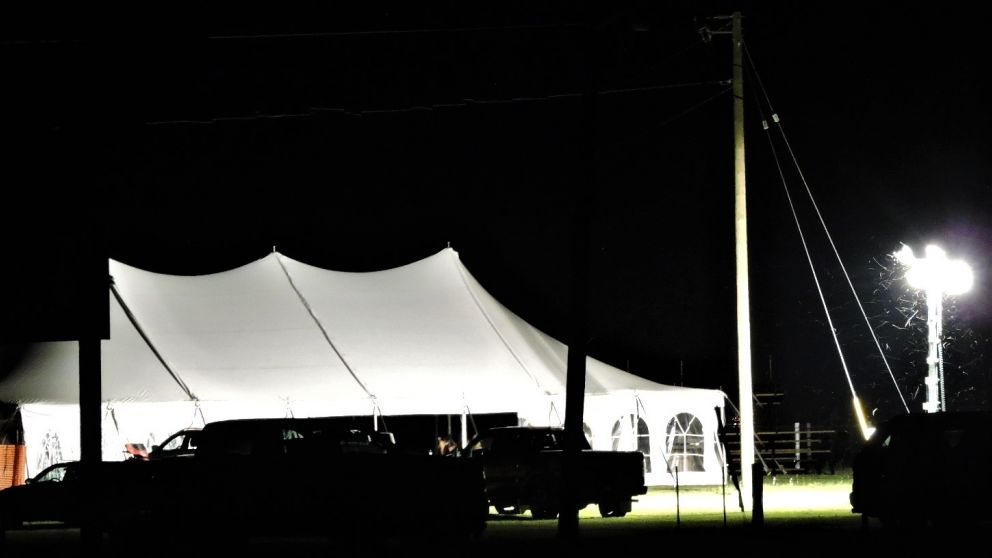 And Finally, The After Party, The end of successful 2019 Elkhorn Agriculture Fair ! Thank you all for attending!!
Next Year - The 2020 Celebration!!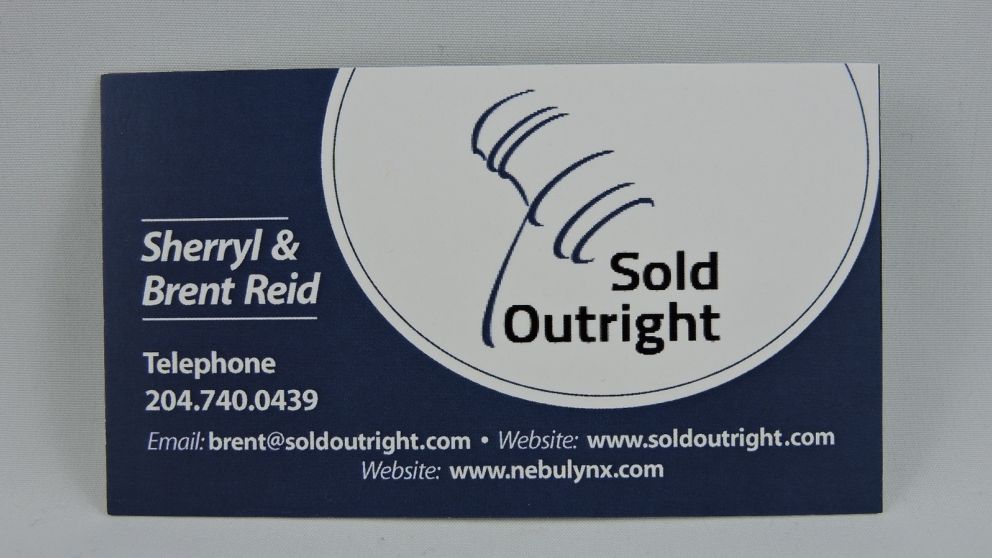 Sherryl and I Thank You for joining us on our "Virtual Tour" of the 2019 Elkhorn Agricultural Fair.
We have no doubt missed some items and events, however, we have done Our Best to show what can be done to retain The Country Fair!!
The organizers and workers have done a Great Job!!