Welcome to Elkhorn Manitoba Canada
A Village in the Province of Manitoba Established in 1882
According to Wikipedia:
Elkhorn is currently an Unincorporated Community recognized as a Local Urban District,
part of, The Rural Municipality of Wallace-Woodworth in the Canadian Province of Manitoba.
Located 105 km West of Brandon Manitoba, near the Saskatchewan/Manitoba Border.
The Community was First Settled in 1882
The Post Office Department of Canada appointed John McLeod, one of the first settlers, to become
the First Post Master and the Post Office Opened December 1st, 1883
The Board of Trade was established in April 1899 and lobbied for further settlement in the
Community, Better Infrastructure and Improved Commerce.
First Fire Brigade Established in 1901
The Board of Trade was reorganized and renamed "The Elkhorn & District Chamber of Commerce" in 1948
The First School (Still Standing Today..Known to some as the Pearl Stonehouse Home) opened February 05, 1885.
March 30th, 1961 The Manitoba Antique Auto Museum Foundation was established by an
Act of the Provincial Legislature Province of Manitoba.
Mr. Clarkson donated his entire collection to the foundation.
There have been several notable folks with their early beginnings in the Community of Elkhorn!
The following gallery of photo's are simply an accumualtion of photo's and events over the past few years.
Important Note: The Photo Gallery Display show but a few of the Current Business Entities,
Home Based Businesses, Organizations, as well as Church Locations
and other Celebrations within the Village of Elkhorn.
There are several Home Based & Virtual Business Entities not acknowledged in this publication.
These Business Entities will be added as Photo's and Information become available.
Our appologies to any person, entity, event or organizations for errors or ommissions or that have been missed
We would welcome any suggestions, additions or consideration for deletions.
This Publication is intended to describe, in the best way possible, the Community of Elkhorn Manitoba Canada
"Take A Look" at The Photo Gallery for Elkhorn Manitoba!! Come and Visit this Amazing Community!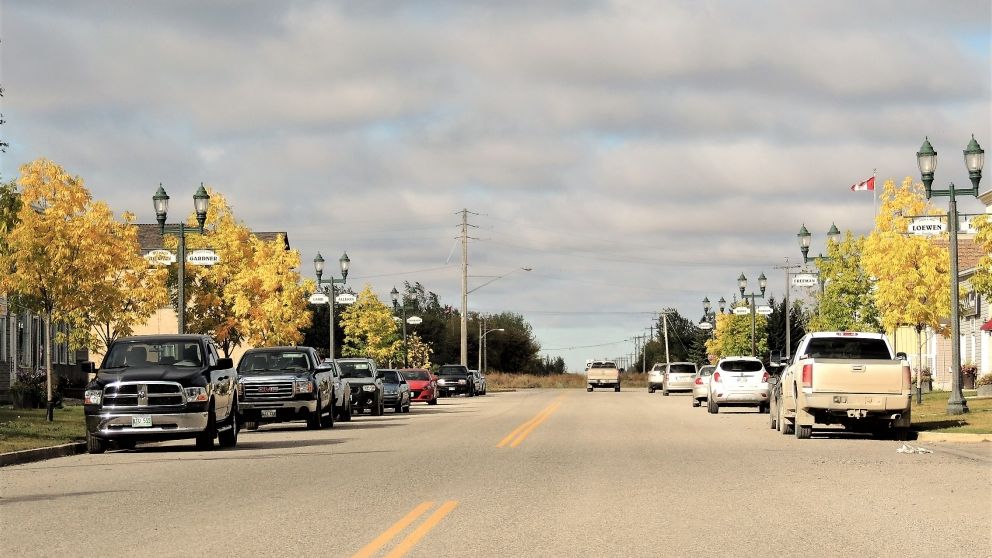 Main Street Canada!!
Elkhorn, Manitoba, Canada R0M 0N0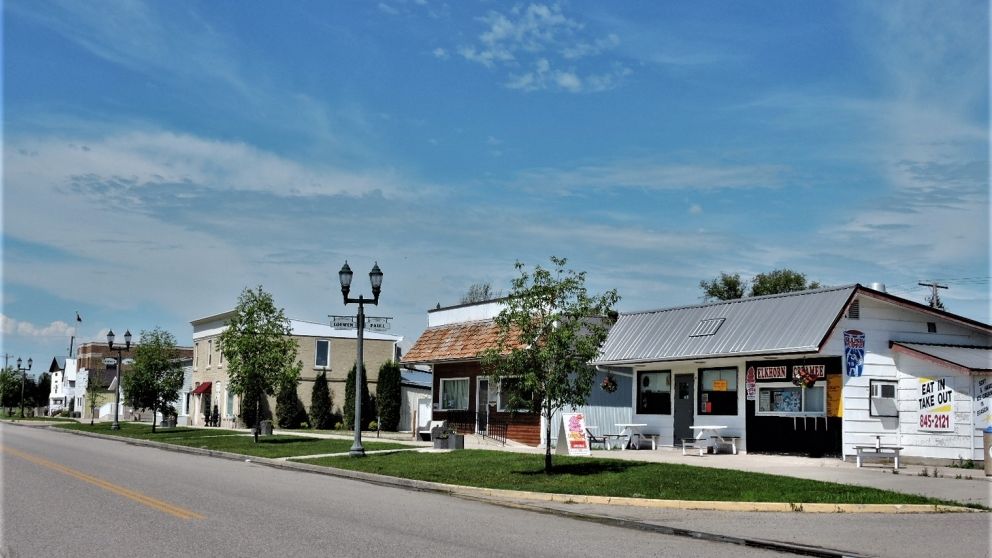 Main Street Elkhorn
Visit the Elkhorn Creamee...Breakfast in the Morning!!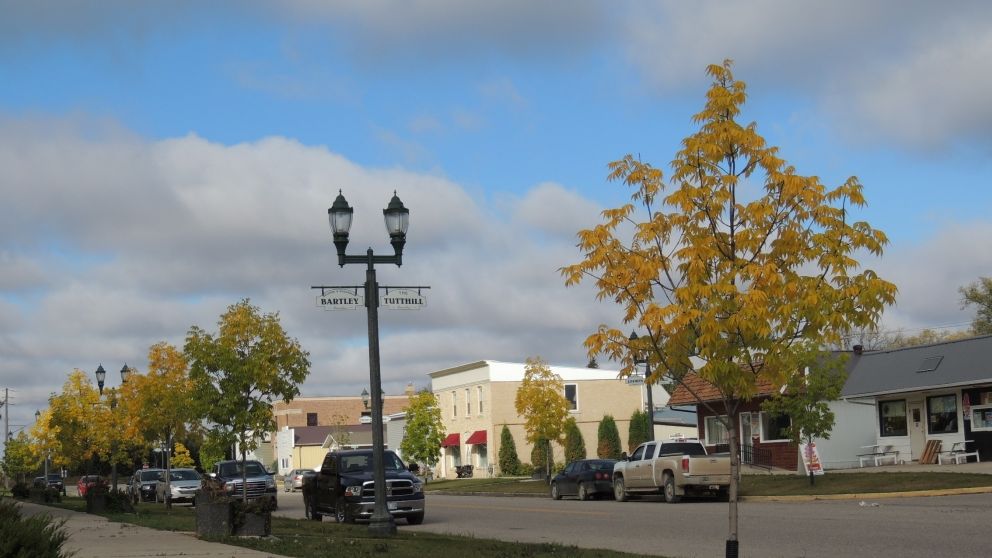 Main Street Canada... Elkhorn Manitoba
Lighting and Tree Program was initiated by
The Elkhorn Chamber of Commerce and Community Members!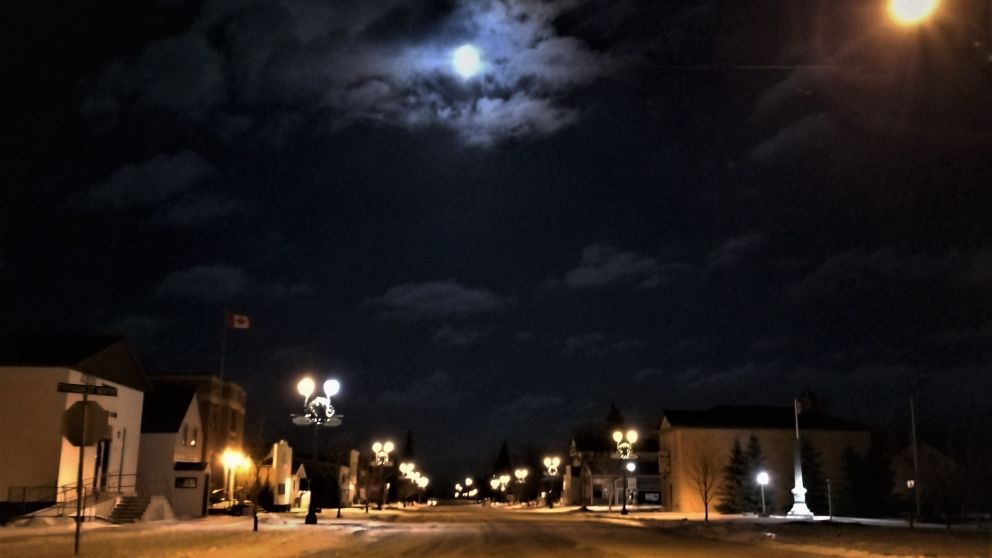 Main Street Elkhorn Winter Scene! Minus 35 Degrees "The Super Moon" Perfectly Aligned with Mainstreet Elkhorn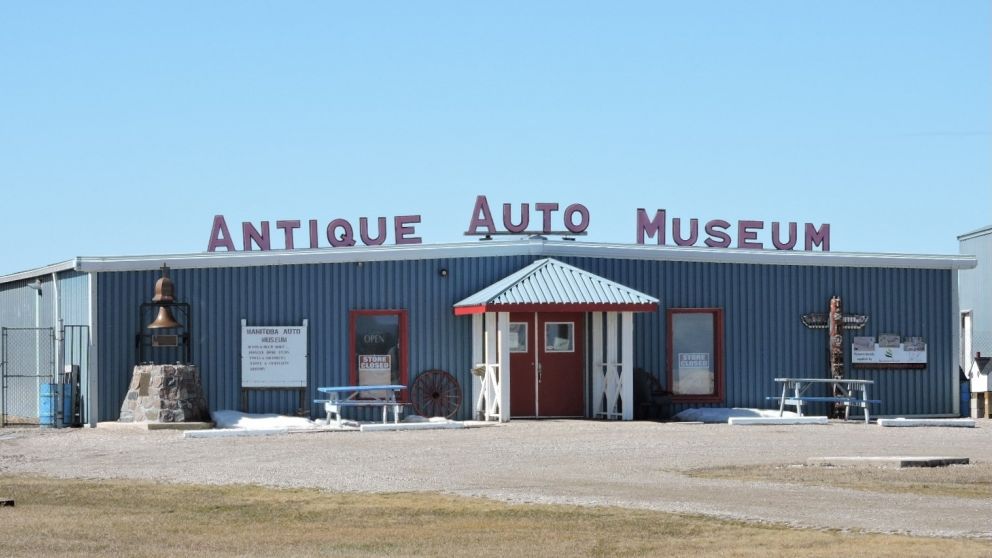 Elkhorn Manitoba, Canada, Antique Auto Museum Established in 1961 Provincial Government of Manitoba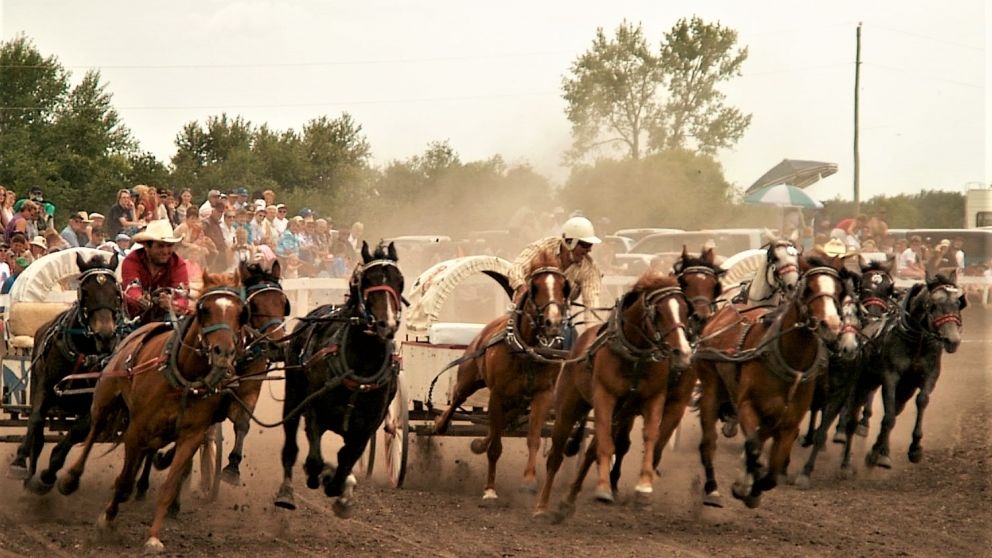 A Western Weekend you will never forget!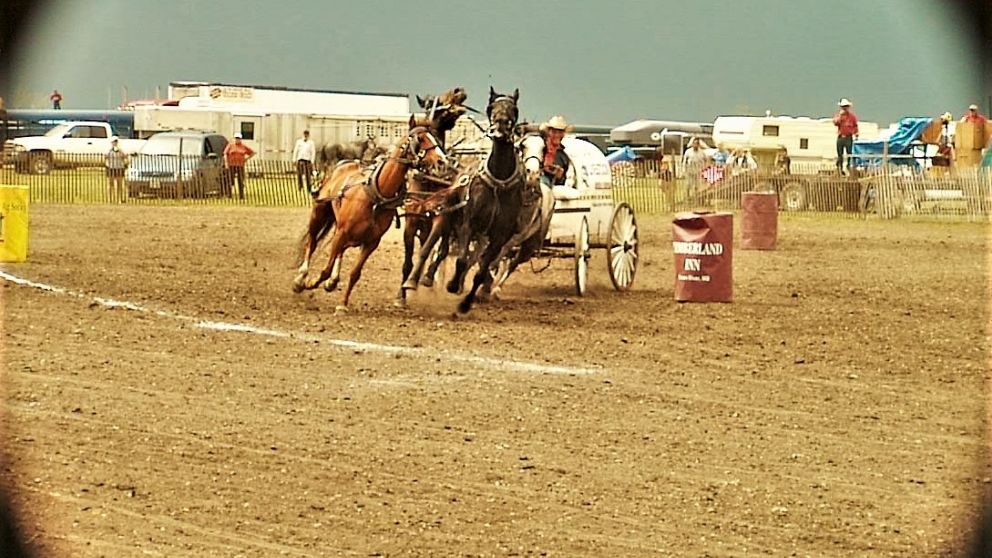 Don't Miss the Western Weekend!!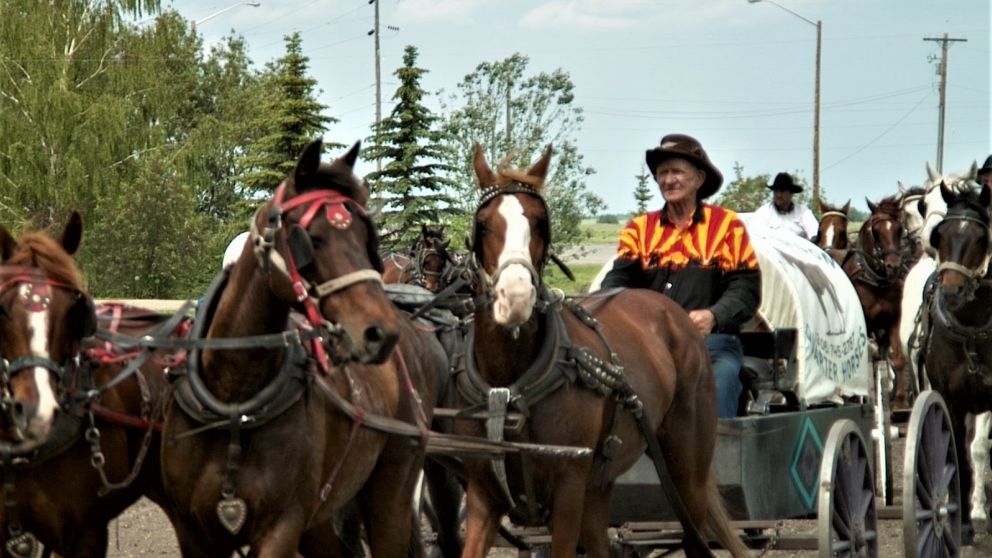 Ready to Race! This Gentleman has been around the track a few times!!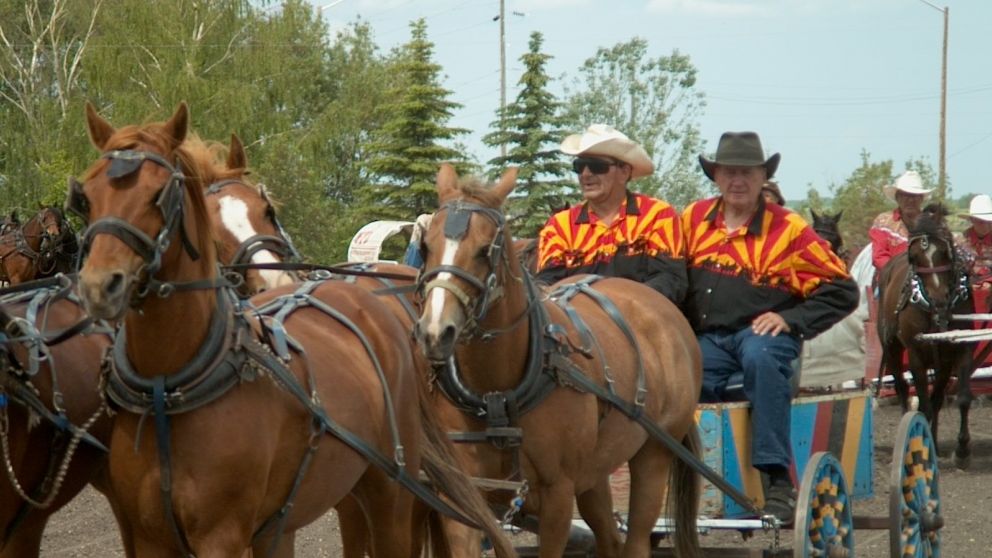 Western Weekend Elkhorn Manitoba Canada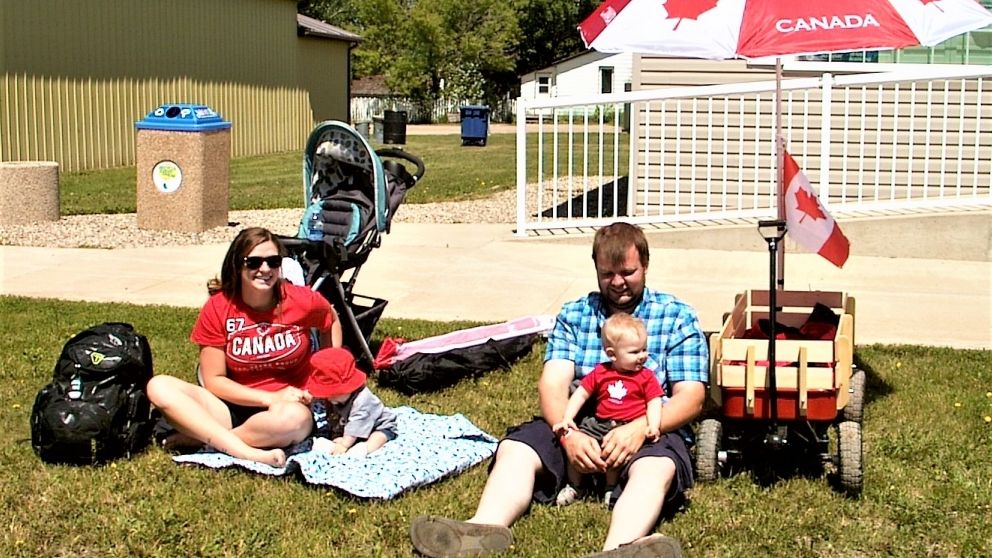 "Canada Day" in Elkhorn Manitoba ... "Family Day In Elkhorn" Ready for the Canada Day Parade!!!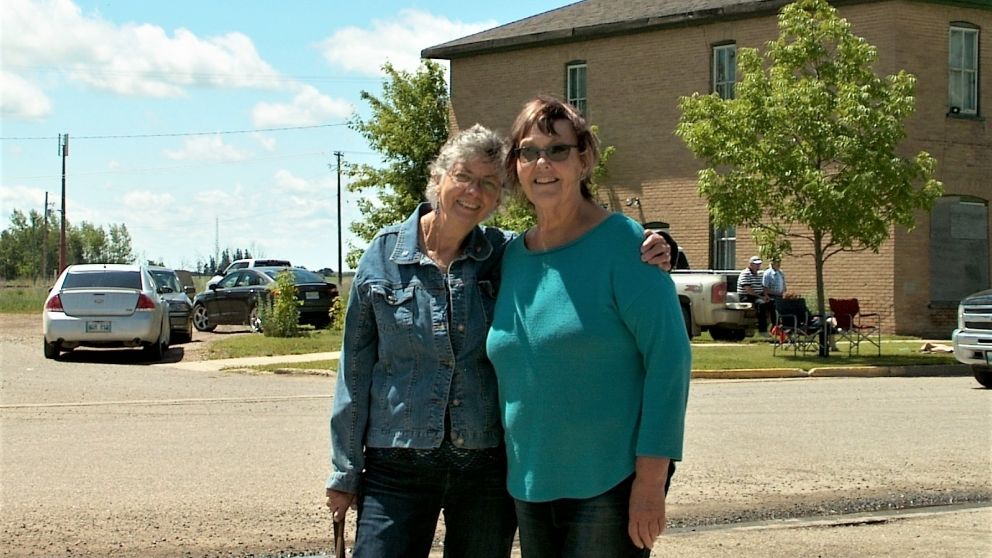 Parade Watchers...Looks like Double Trouble!!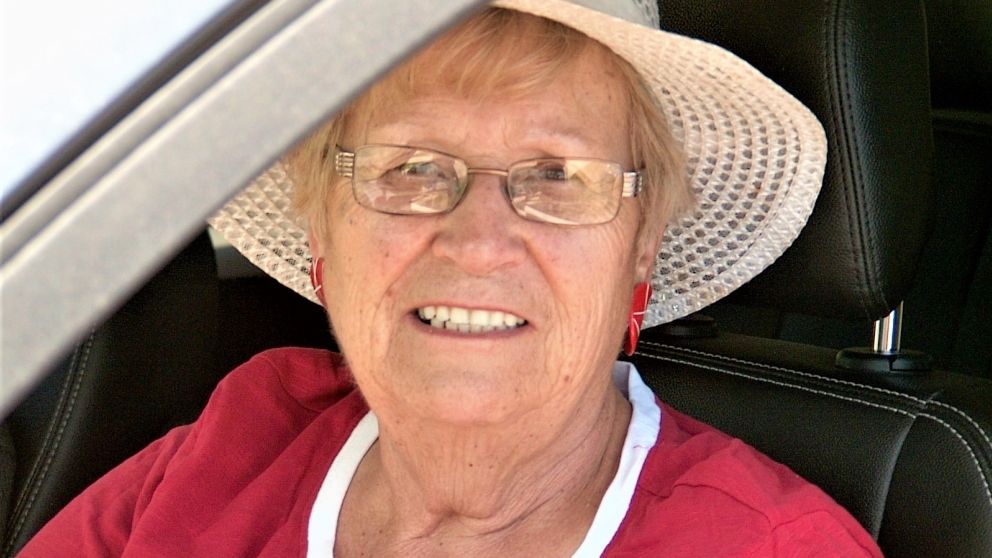 A Parade Rock Star...Elkhorn Resident
The people of Elkhorn!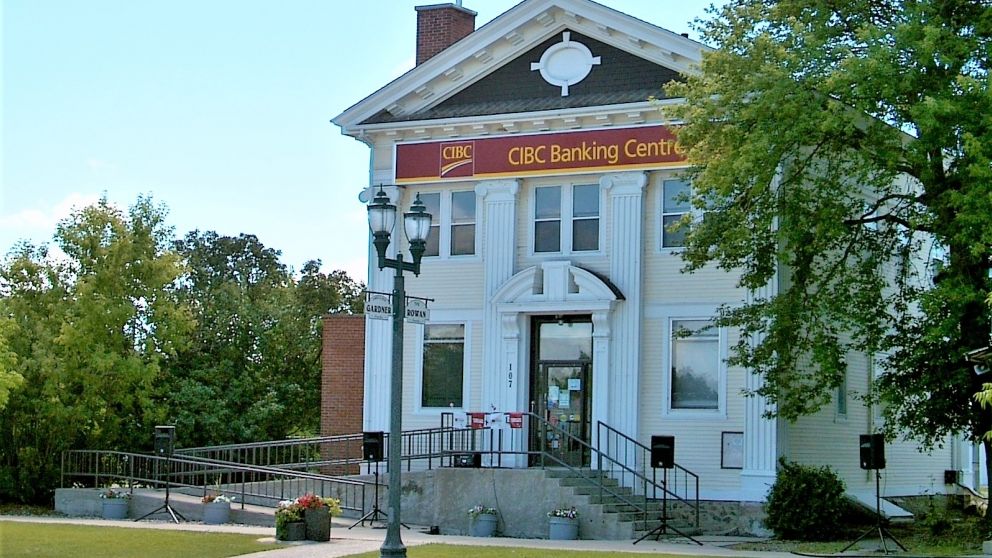 Former Bank Of Commerce, now closed for renovations!
Investment in the future!
Owned by Clayton Canart of Elkhorn Manitoba Canada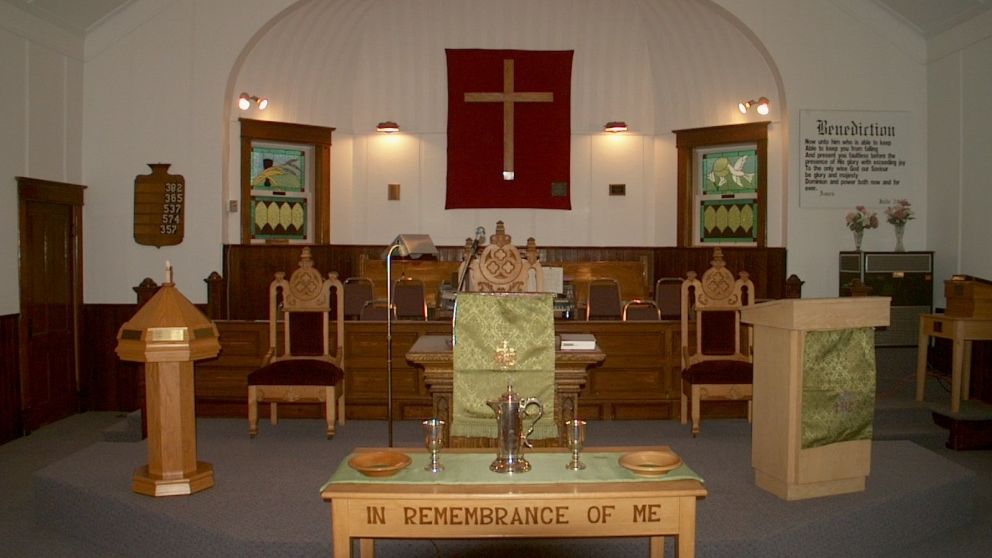 The United Church, Elkhorn Manitoba Canada...Community History!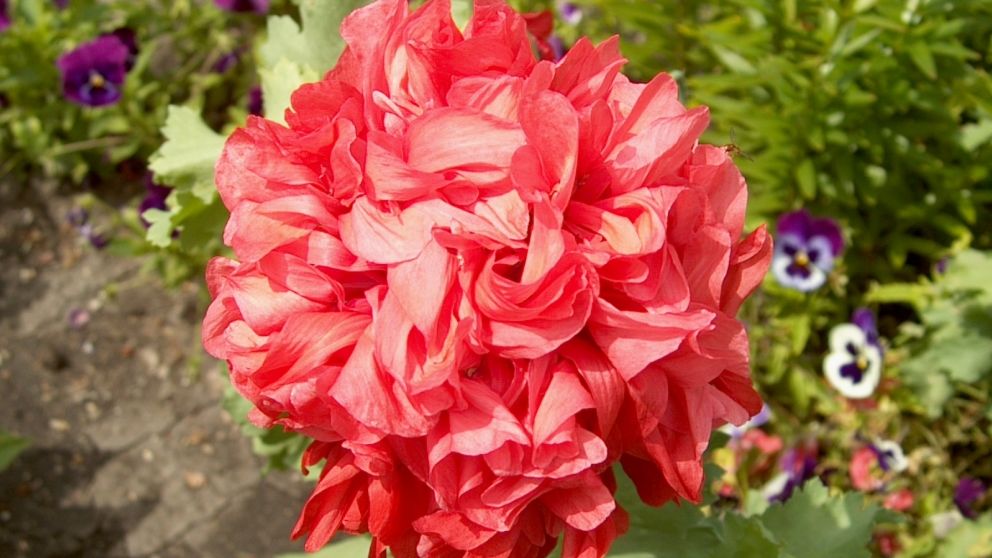 Summer in Elkhorn, not to be missed!!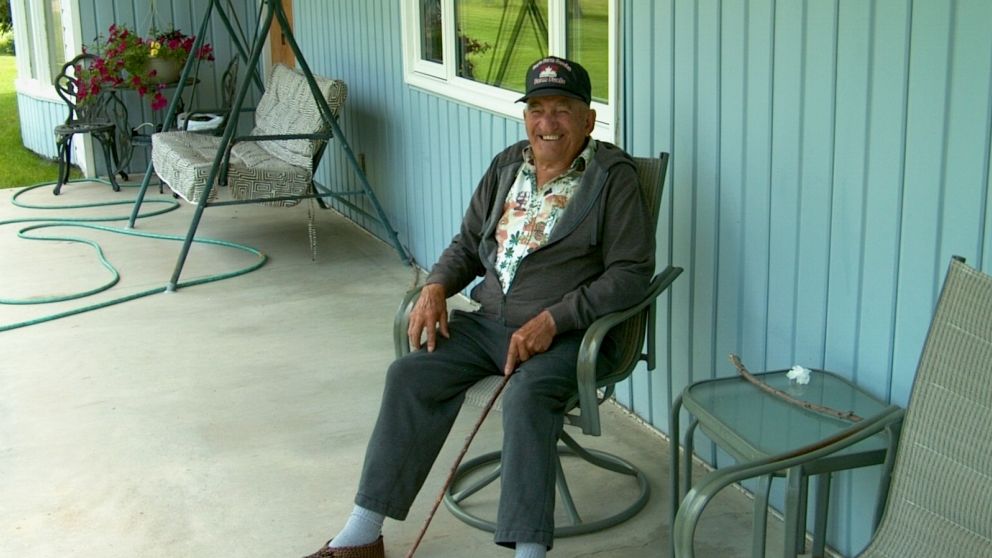 Retirement at its finest in a Manitoba Summer!!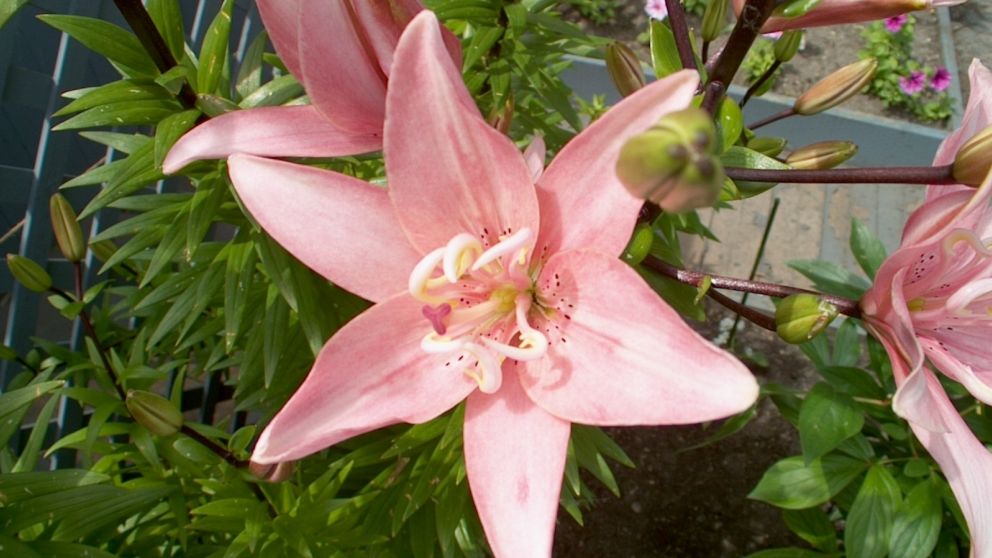 Outstanding Summer Gardens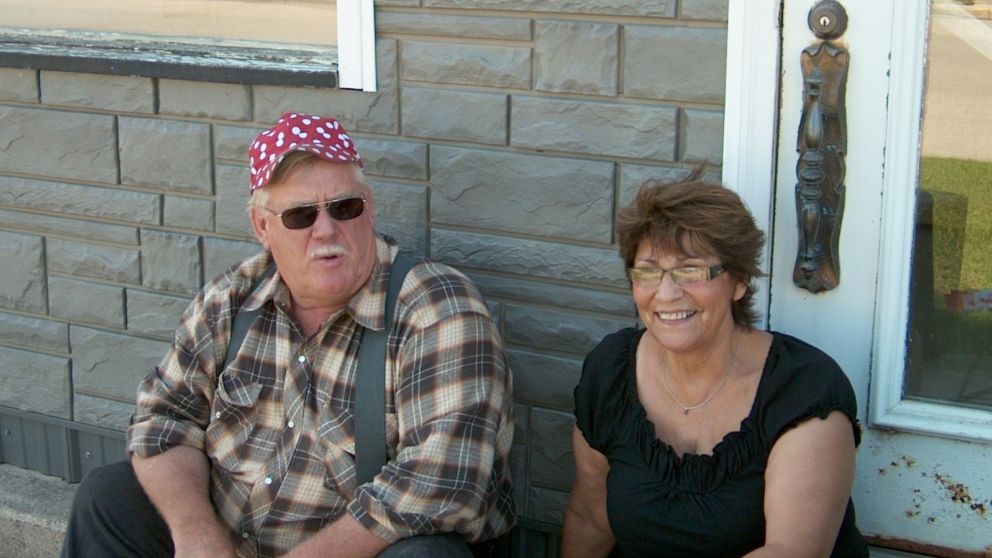 Volunteers that are fully committed!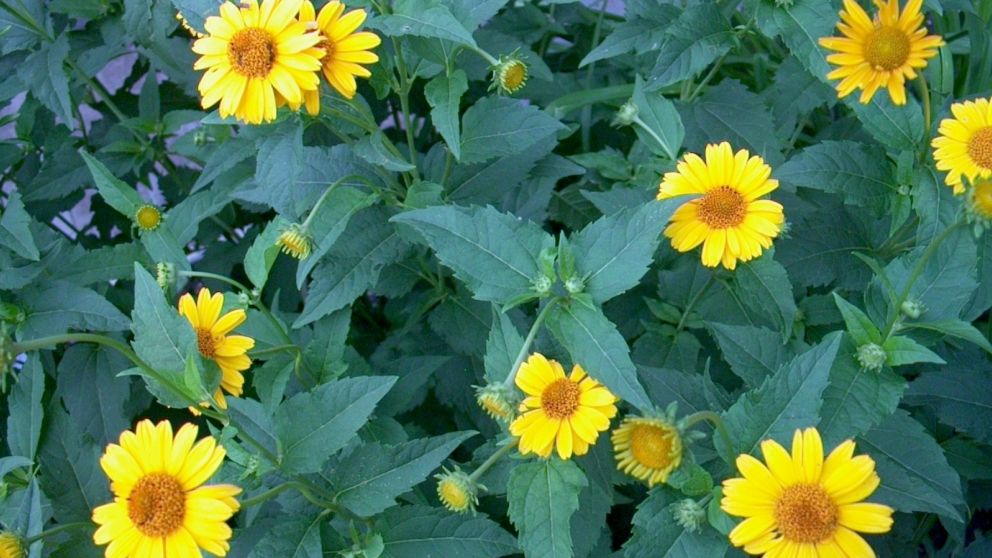 Summer in Elkhorn Manitoba!!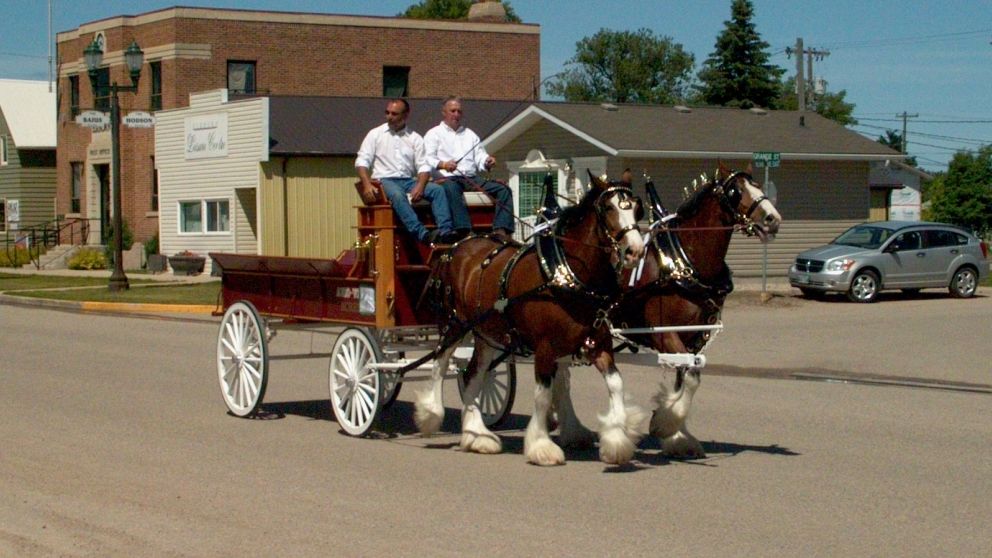 Politicians on Parade, Canada Day!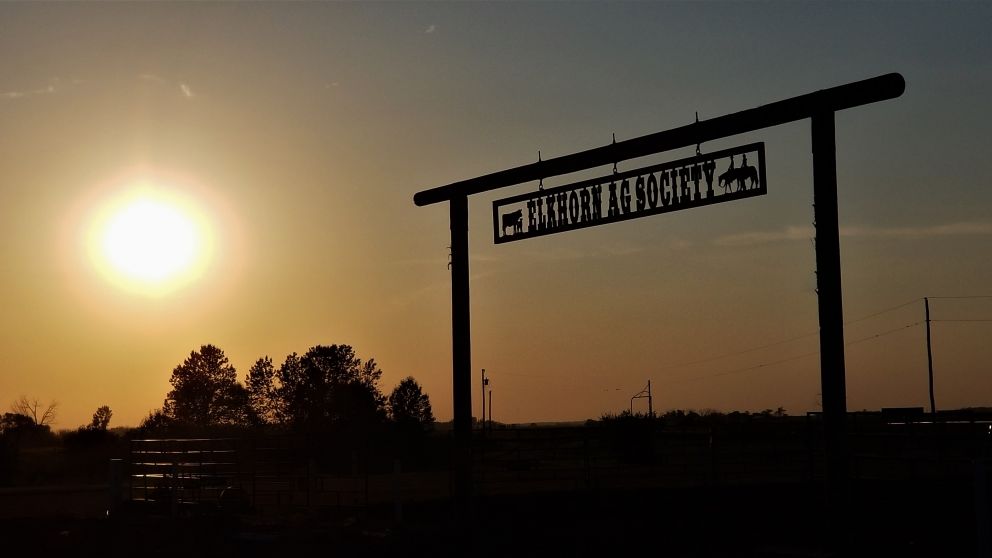 Elkhorn Agricultural Society, Historical Organization with early beginnings ... Community of Elkhorn!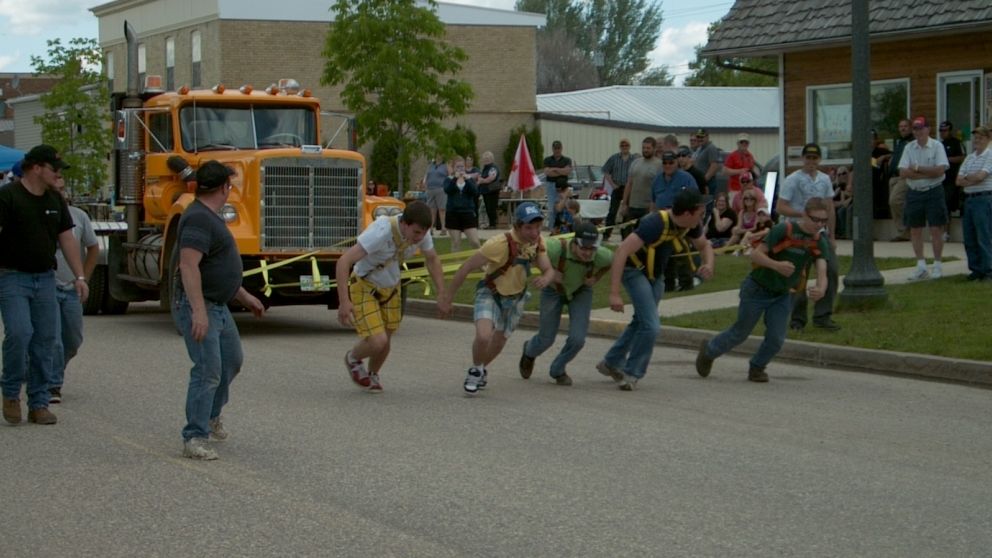 Tough Bunch! Truck Pull, maybe someone had the brake on??? Main Street Elkhorn!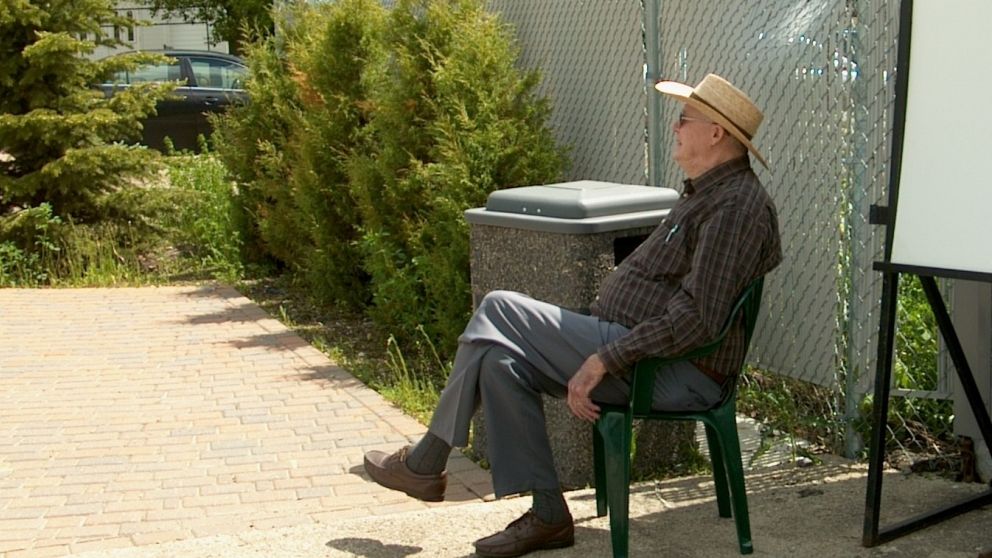 One of our Solid Citizens, Don Bartley. Former Grocery Store Owner! Elkhornite Gone too soon!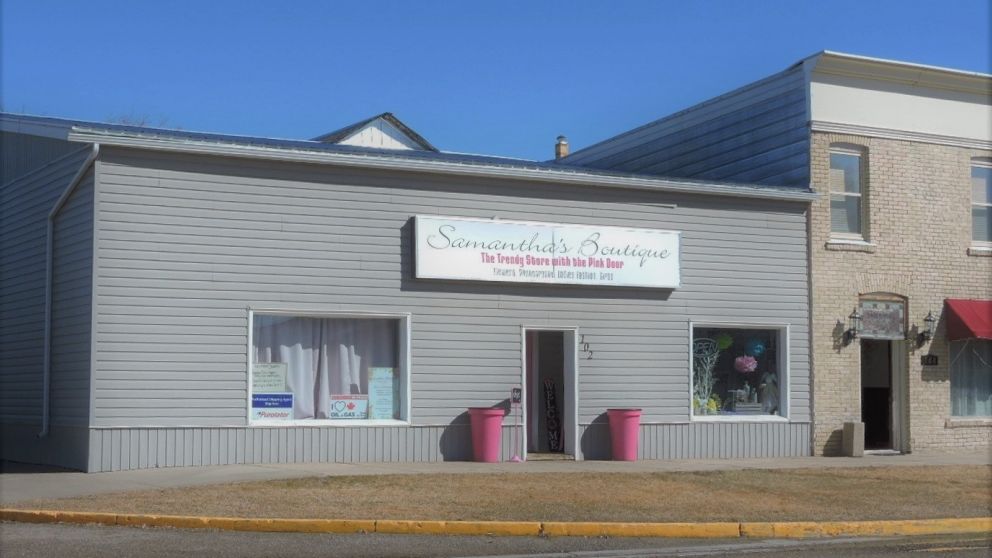 Samantha's Boutique an Outstanding Elkhorn Manitoba Destination
The Trendy Store with the Pink Door!!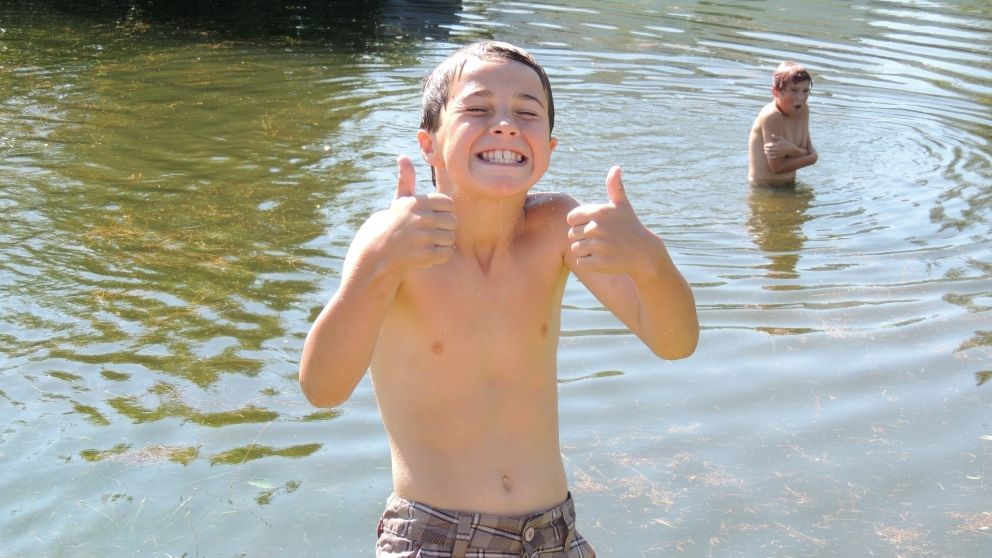 Summer Fun!! I think he can swim!
This young man is an incredible Elkhorn Hockey Player!!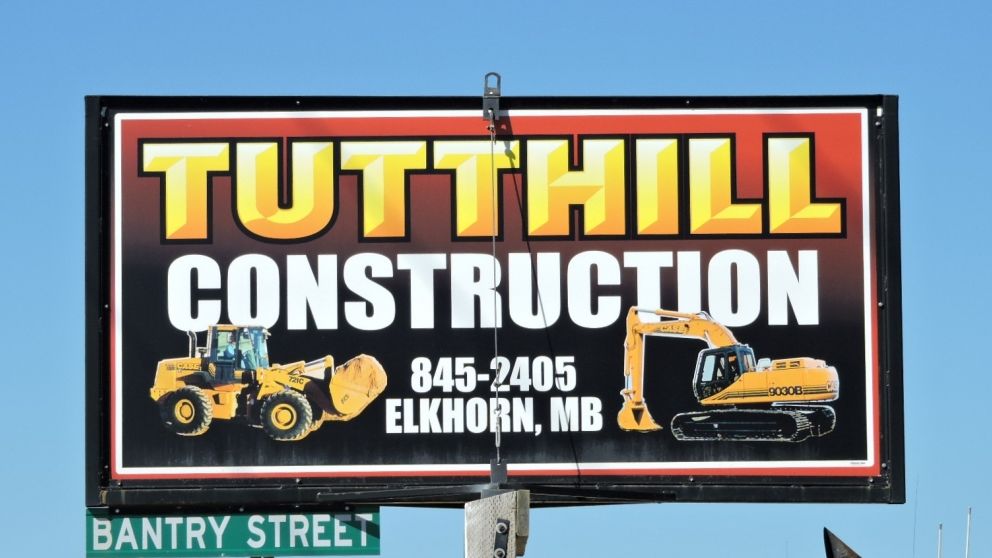 This Family Business has been around Elkhorn for a few years...Like 70 Years +
Yes, Seven Decades!!
Started by The Tutthill Family & Still Owned & Operated by the Tutthill Family!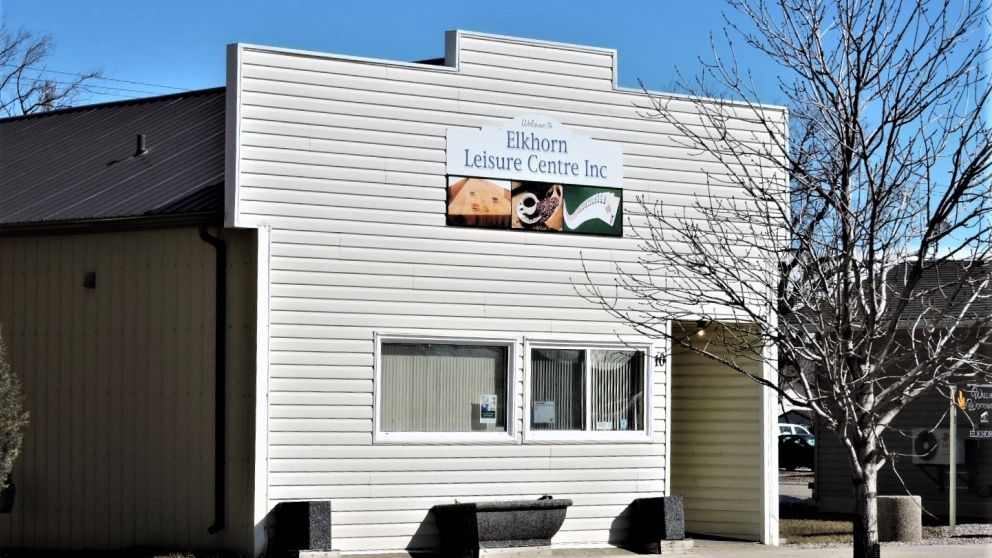 Elkhorn Leisure Centre Inc....
Want to have coffee, latest news, play morning cards or simply rent the facility
This is an outstanding facility for meetings, family get togethers
Canada Post has been around Elkhorn since 1883
Still Going Strong!! Incredible Staff!
Ship and Receive from almost anywhere on the Planet!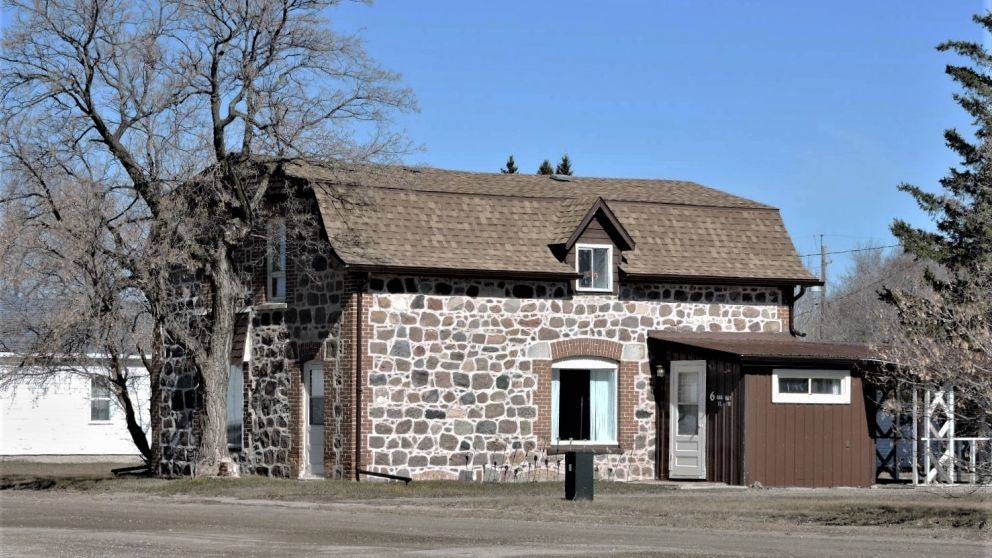 Elkhorn has some Amazing Historical Homes & Architecture
Style & Quality over a Century Old!!
Still Standing Strong like the Elkhorn Community!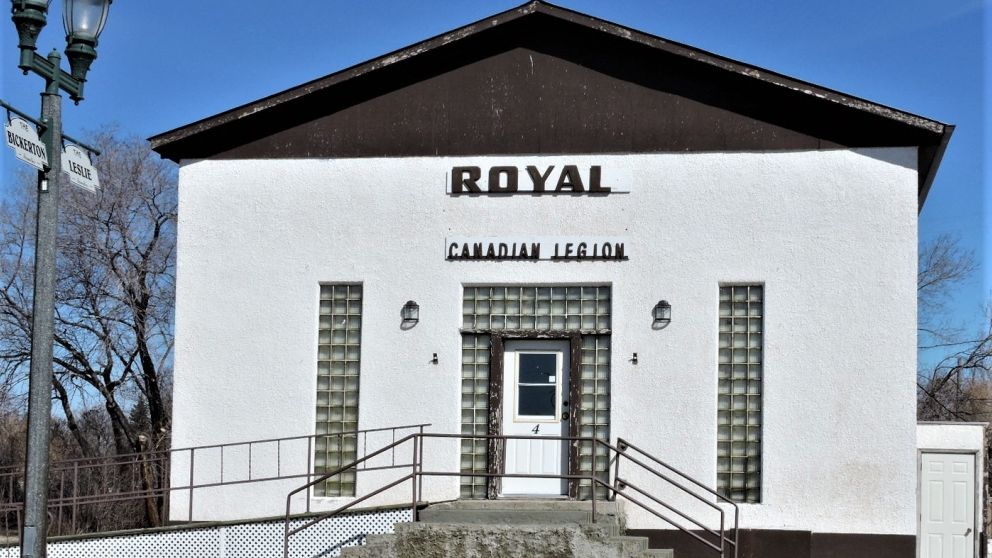 Royal Canadian Legion
Members of the Canadian Legion keep this building active.
Everyone knows this Outstanding Organization!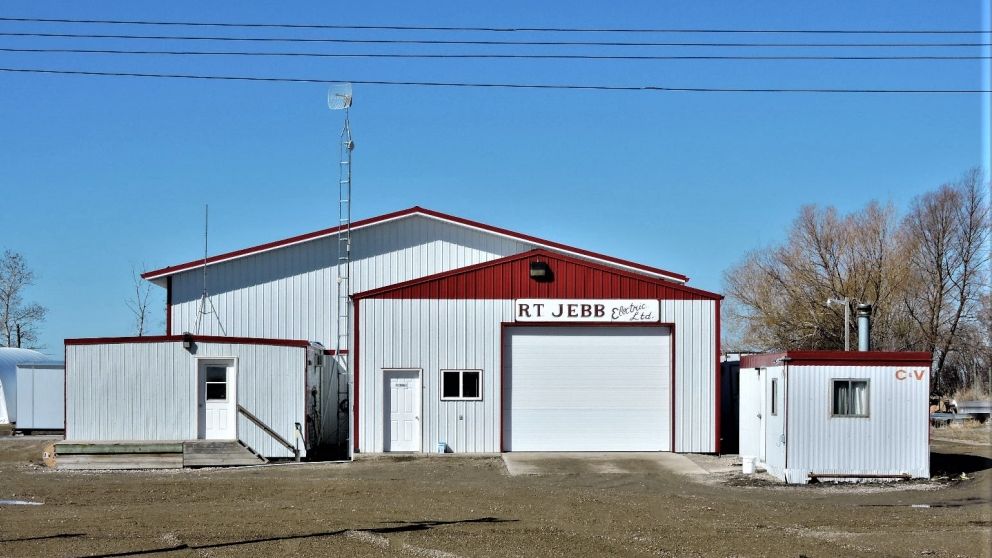 R.T. Jebb Electric Ltd.
Ray Jebb grew up in Elkhorn and entered the Electrician Profession
This Business is a Major Community Organization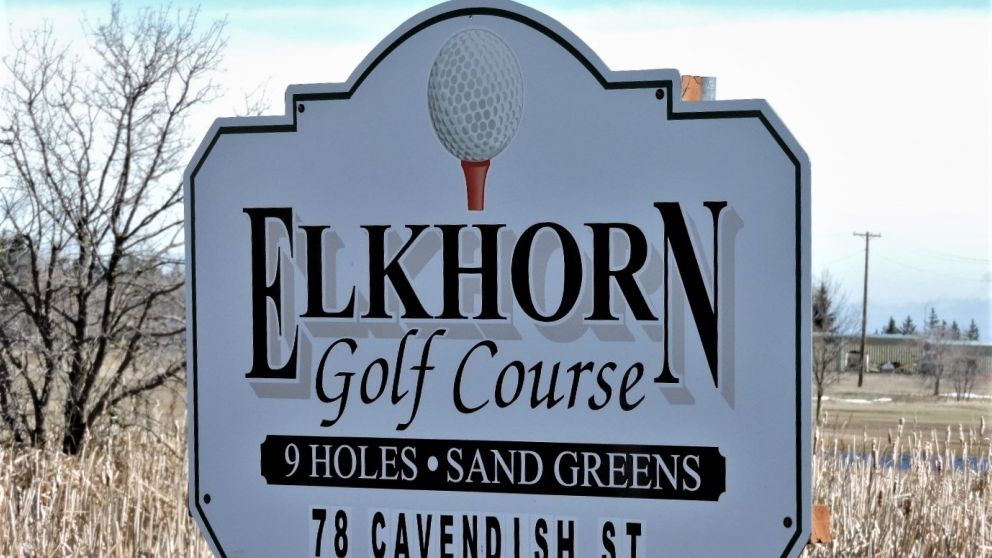 Want to play Golf? Elkhorn has an Incredible well kept Gold Course!
Although this course has Sand Greens, it is challenging.
Nine Holes of Golf that will test your skill!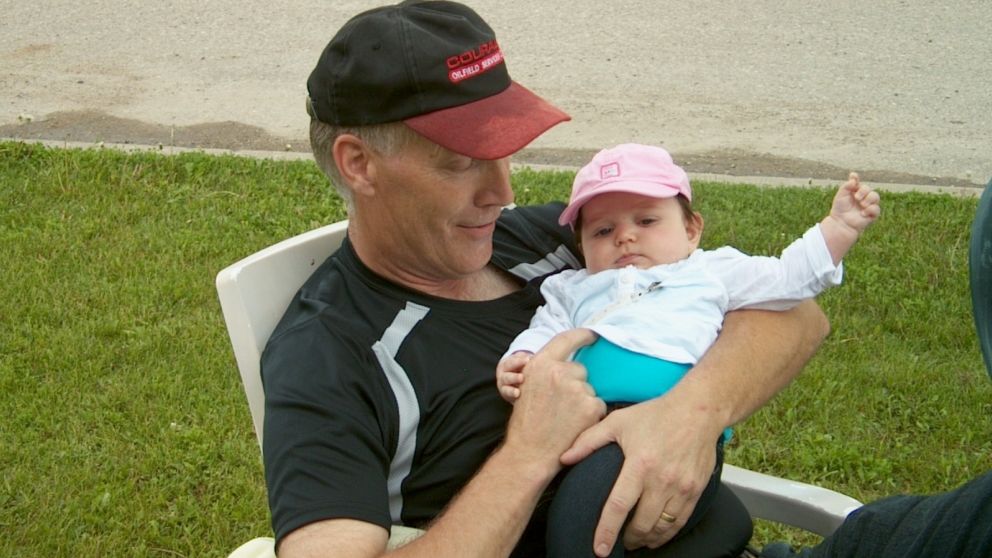 Citizens of Elkhorn Manitoba!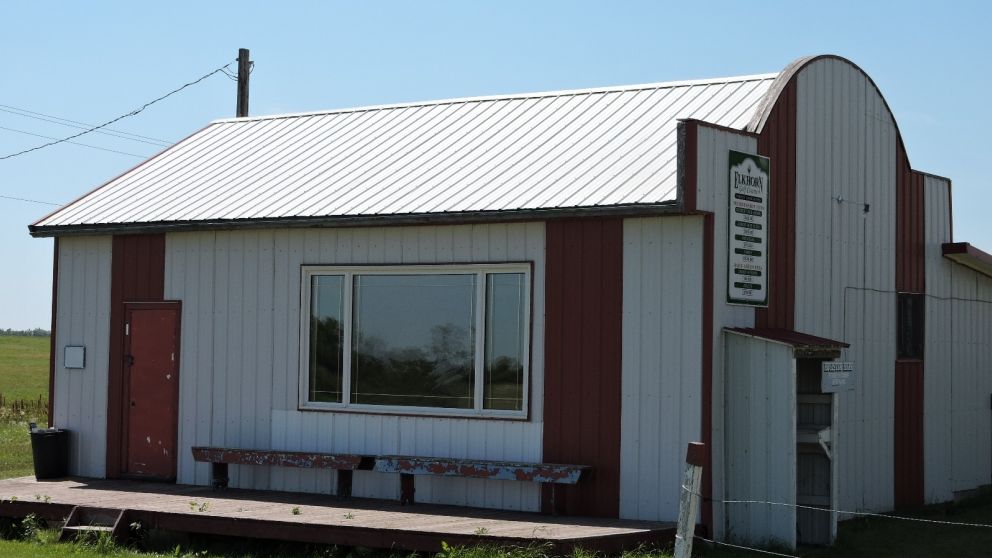 Elkhorn Golf Course Club House
Lots of Golf Stories heard in this Building!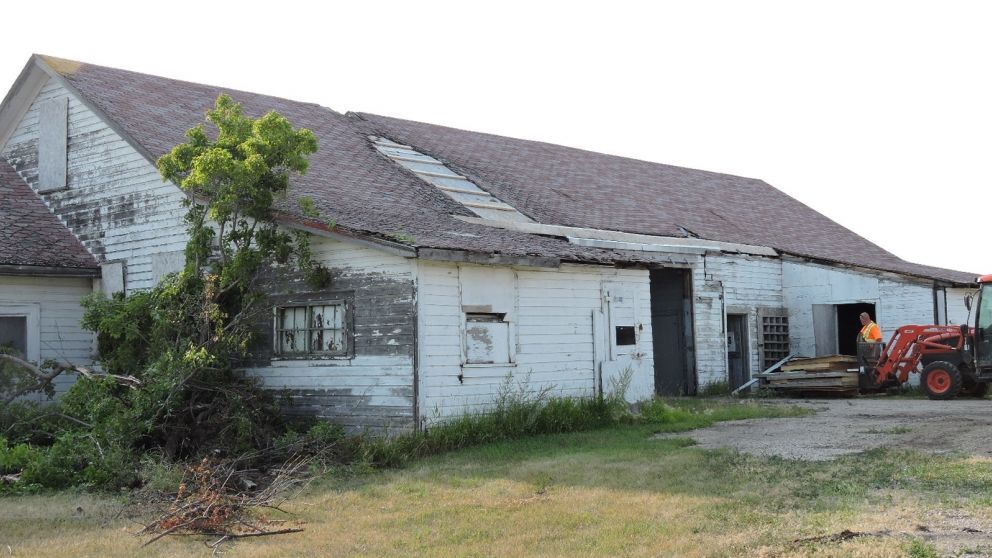 Elkhorn Creamery ... Drop off your Cream
Pick Up your Cream Cheque ... Head for the Grocery Store .... Saturday Night Routine
Elkhorn Creamery Fire Practice for Wallace Elkhorn Fire Department
Unfortunately the Building was too far gone to be repaired.
Space Made for the following Replacement Building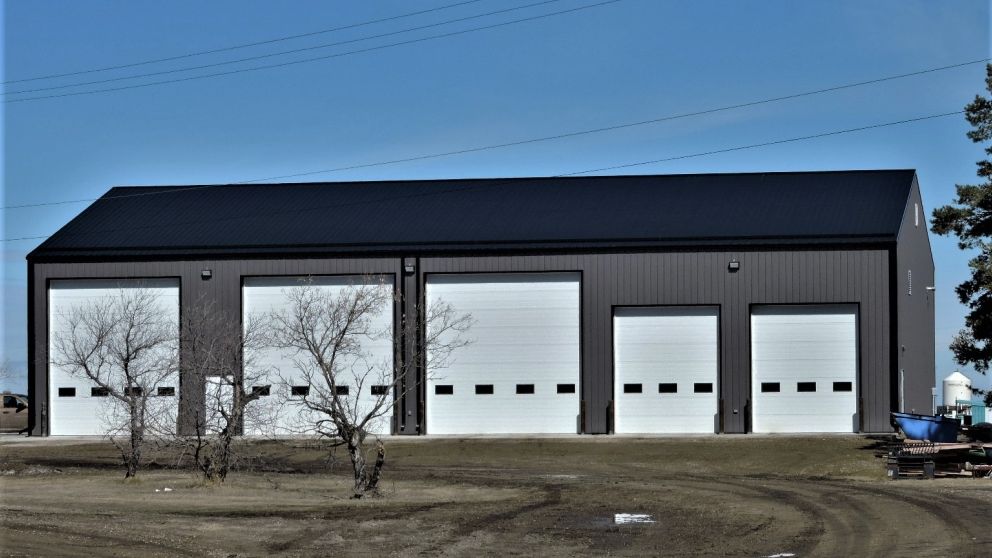 Replacement Building on the Creamery Property ...Outstanding Building
Wallace Woodworth Maintenance, Storage & Road Maintainer Shed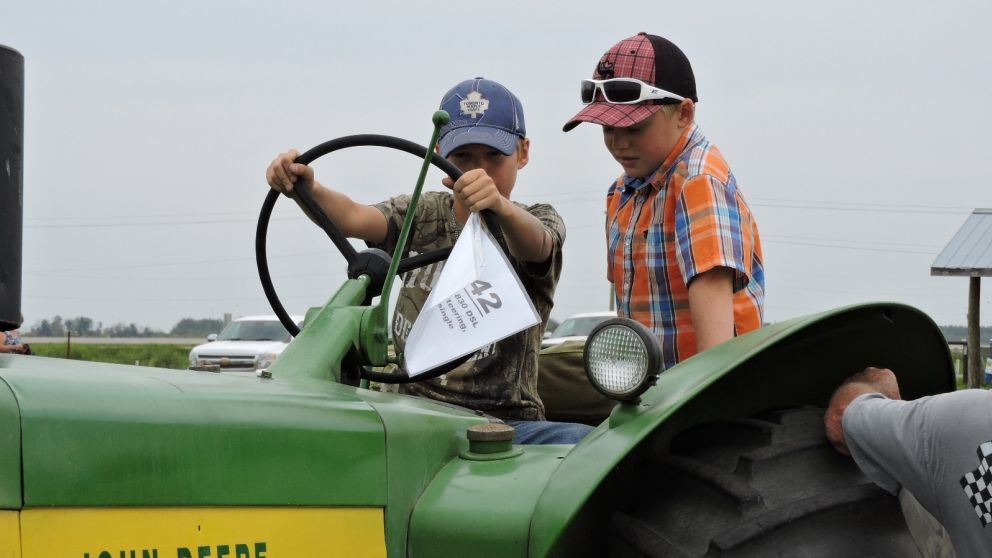 Hey Pal...How do you drive this thing?? John Deere!!
Bicks Auto ... OK Tire Service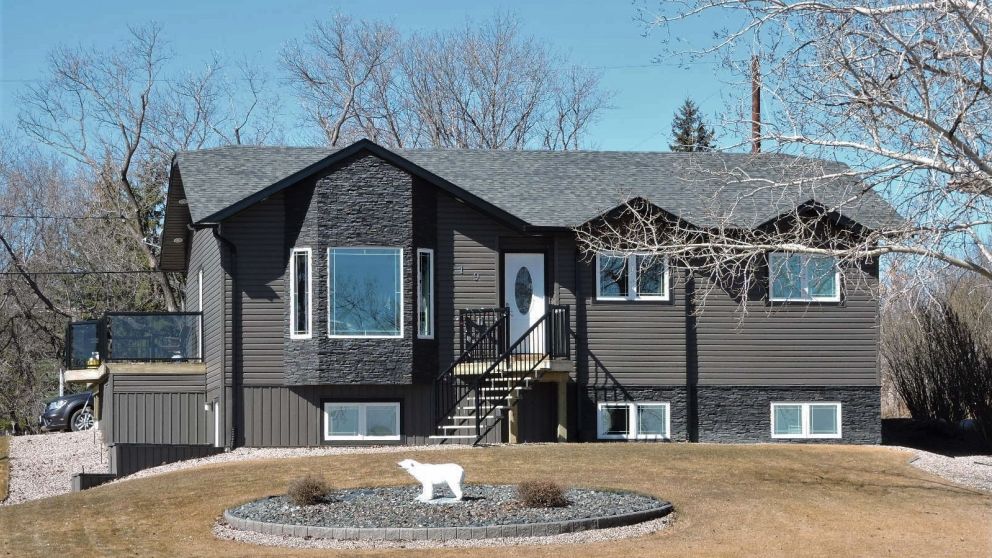 Elkhorn Development Corporation
Non Profit Community Development Corporation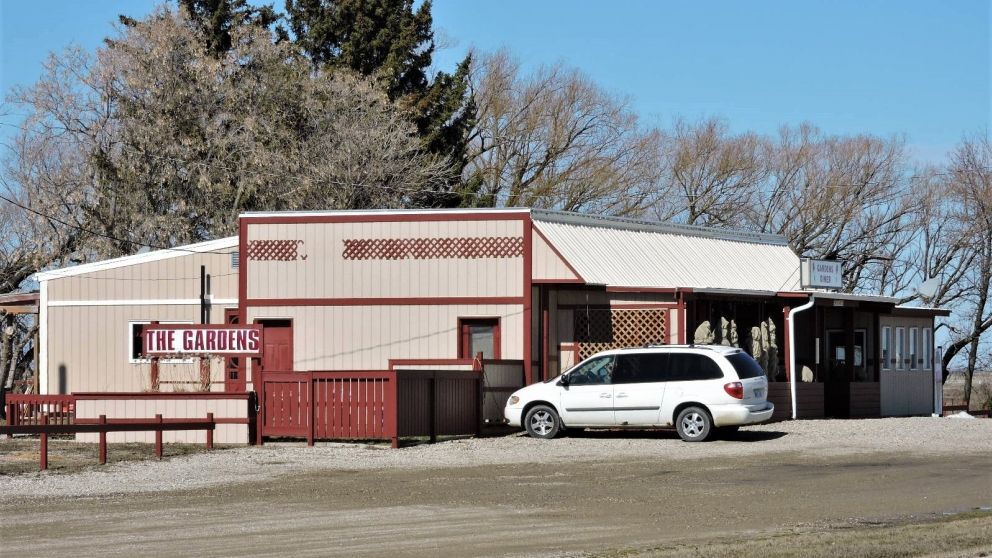 The Gardens - A Place to Meet and a Place to Eat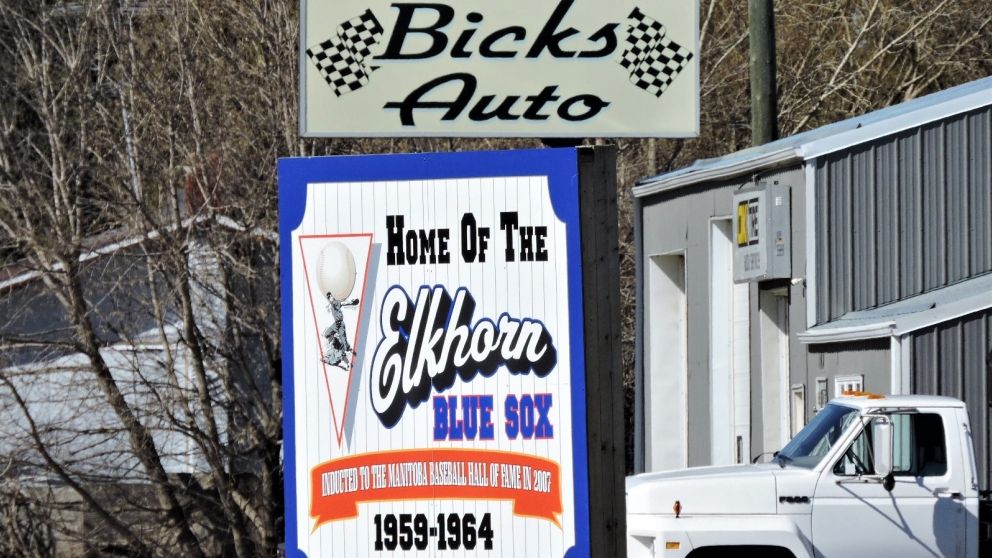 Elkhorn Manitoba Home of the Elkhorn Blue Sox
Inducted to the Manitoba Baseball Hall of Fame in 2007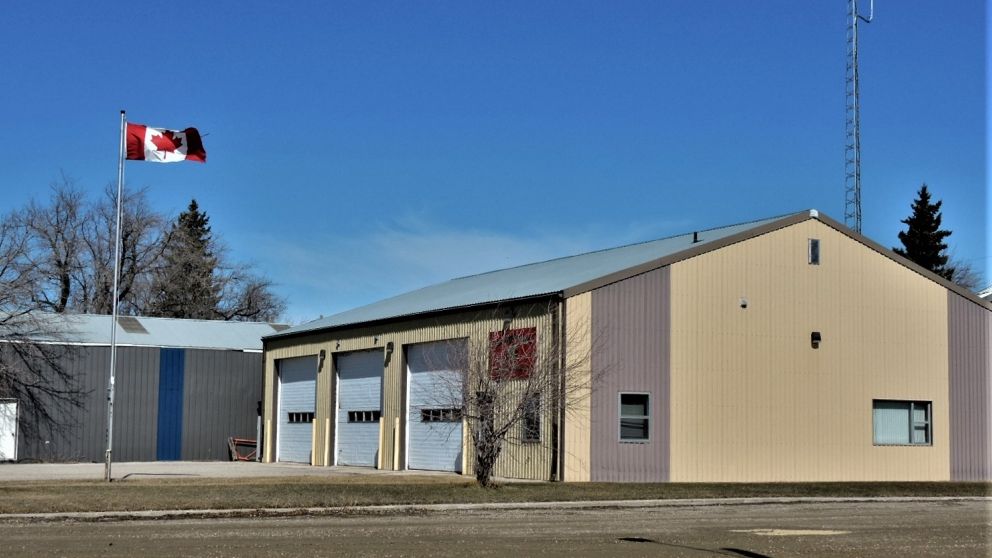 Wallace Woodworth Volunteer Fire Department
Incredible Volunteers & Much Needed Service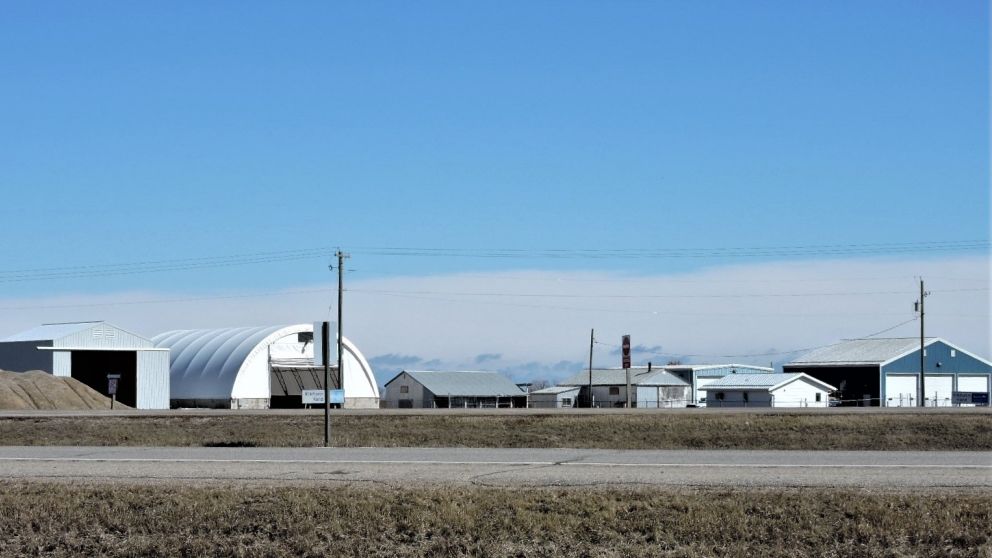 Manitoba Government Highways Department
Elkhorn Station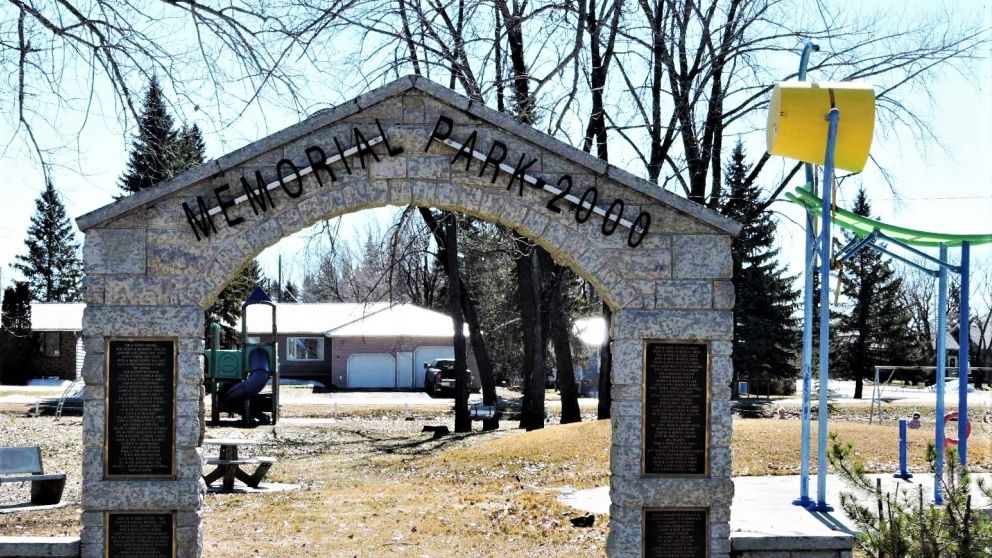 Elkhorn Memorial Park
The Elkhorn Park has had some amazing additions over the years.
At one time the entire Park was cut by School Kids with a push power mower.
Payment $10.00 a cut.
Now a Water Park, Swings, Play Centre and Green Grass!!
Great Summer Picnic Area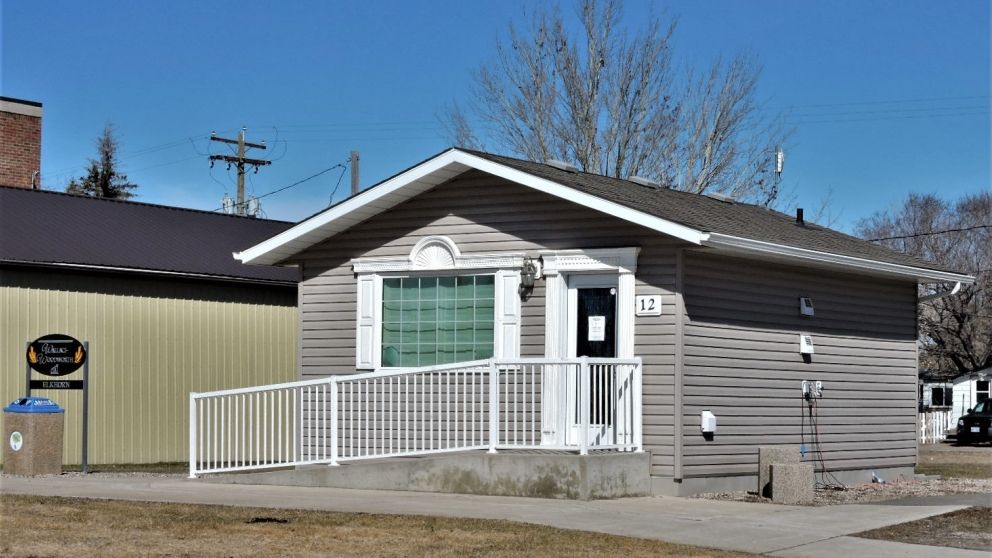 The Wallace Woodworth Village Office #12 Richhill Avenue
Elkhorn, Manitoba Canada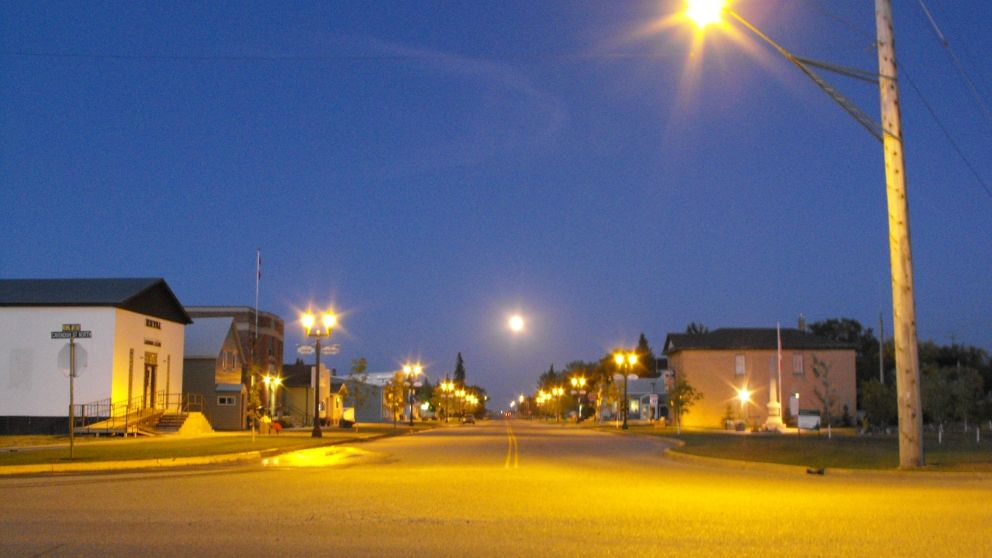 Elkhorn Manitoba Canada R0M 0H0 ... Incredible Famly Friendly Community
Perfectly Located on Trans Canada Highway ... Schools, Skating, Hockey, Services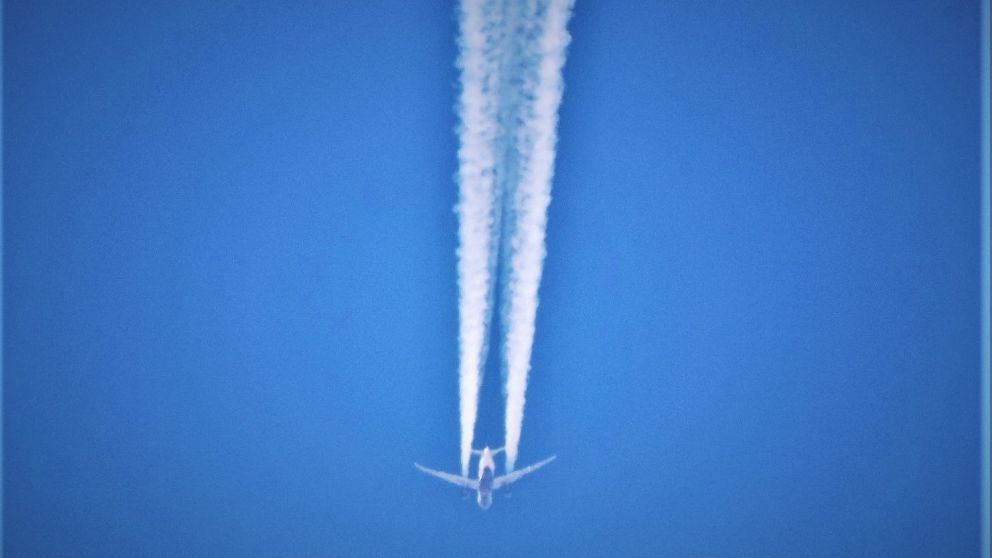 The Occasional Fly By...just need a ticket to ride!
Perfectly located to Brandon Manitoba Airport,
Airports in Minot, North Dakota USA and Regina Saskatchewan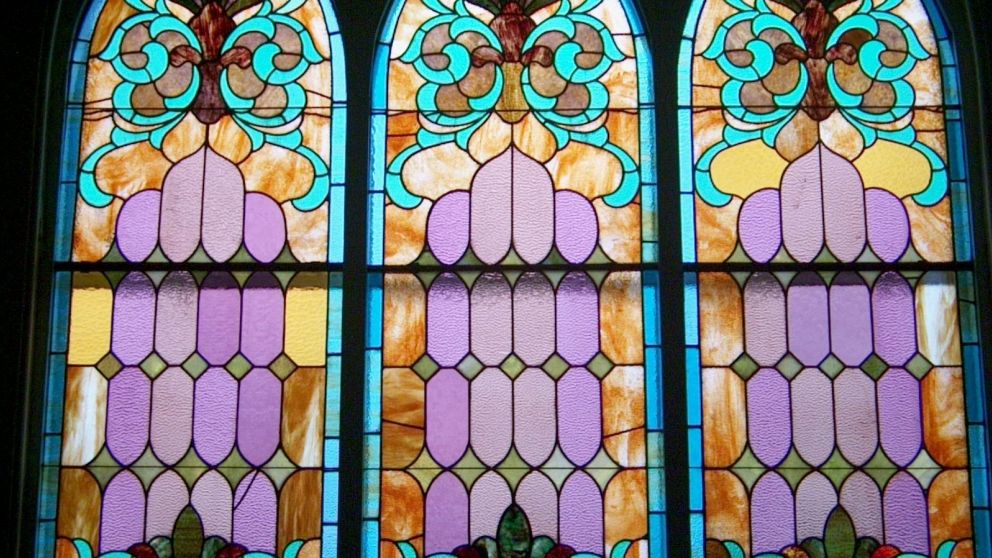 The inside looking out...
The United Church Windows located in Elkhorn Manitoba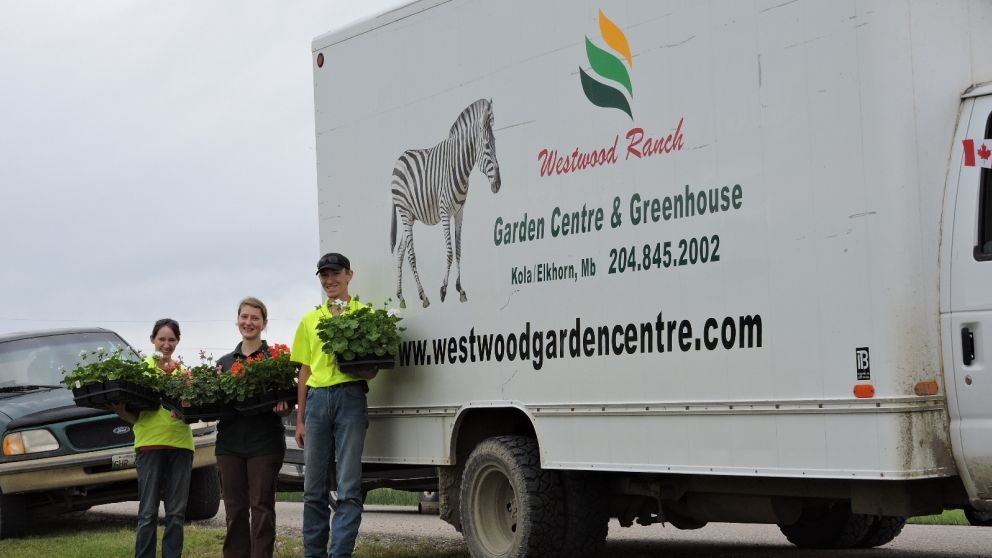 The Westwood Team!!!
Westwood Ranch
Garden Centre & Green House
Kola, Manitoba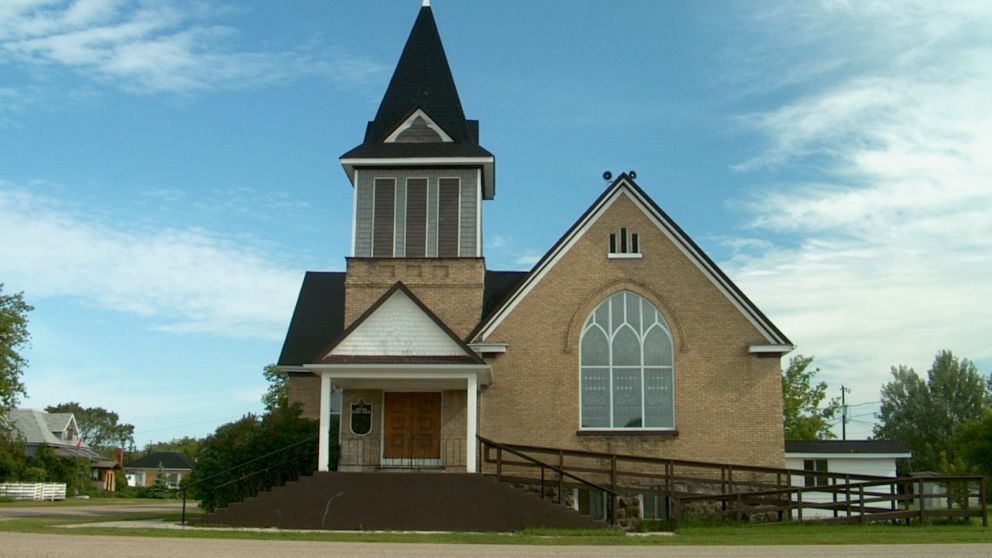 United Church of Canada, Elkhorn Manitoba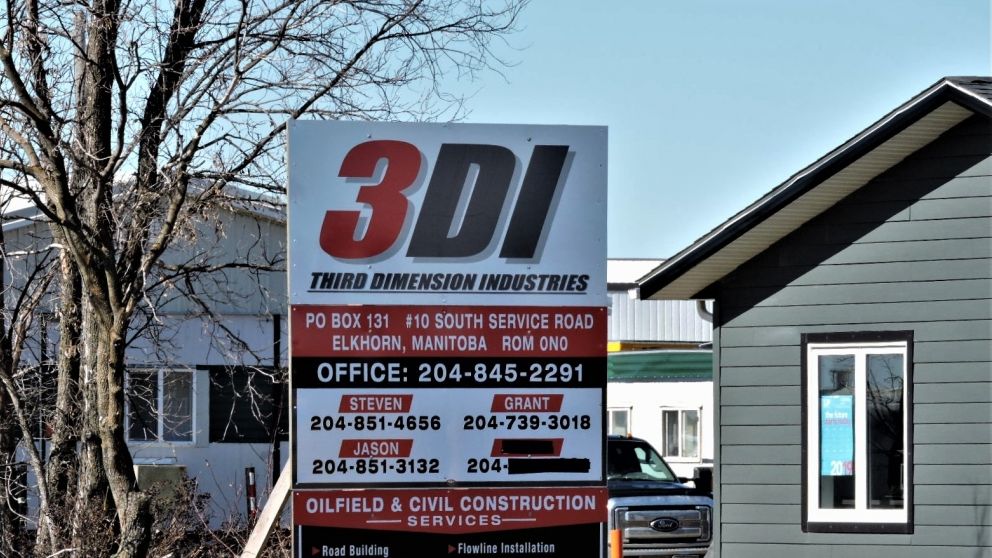 THIRD DIMENSION INDUSTRIES
OILFIELD & CIVIL CONSTRUCTION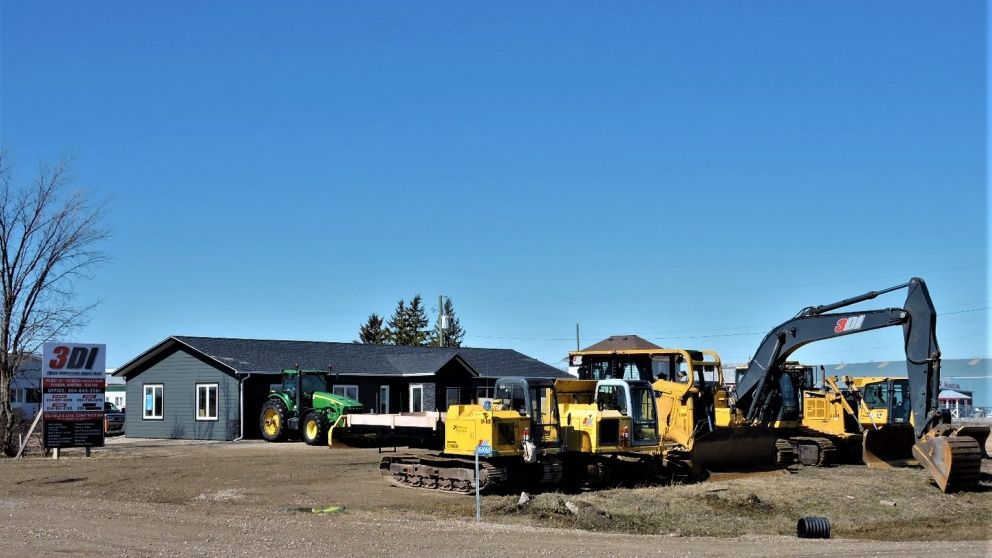 THIRD DIMENSION INDUSTRIES
OILFIELD & CIVIL CONSTRUCTION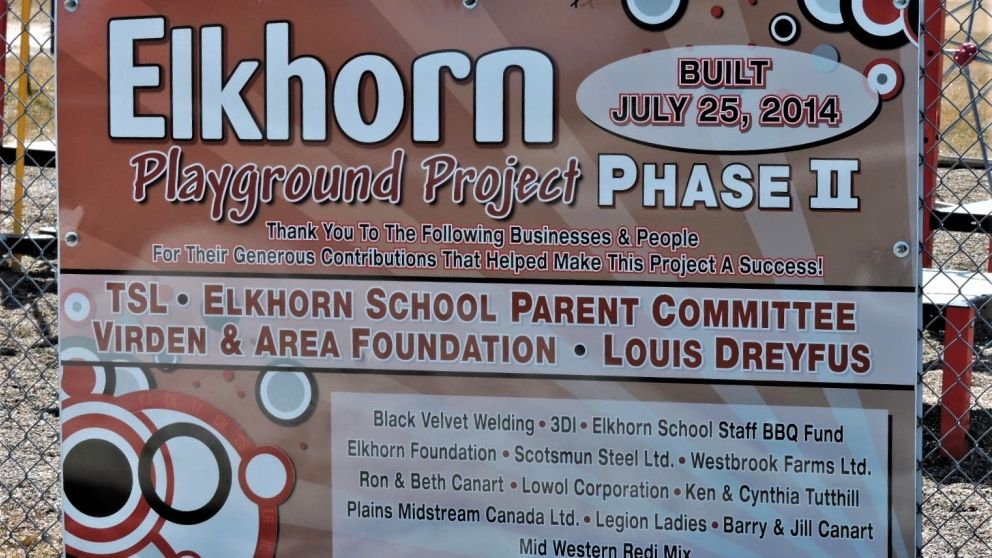 ELKHORN PLAYGROUND PROJECT PHASE II
INCREDIBLE PROJECT!!
COMMUNITY PROJECT!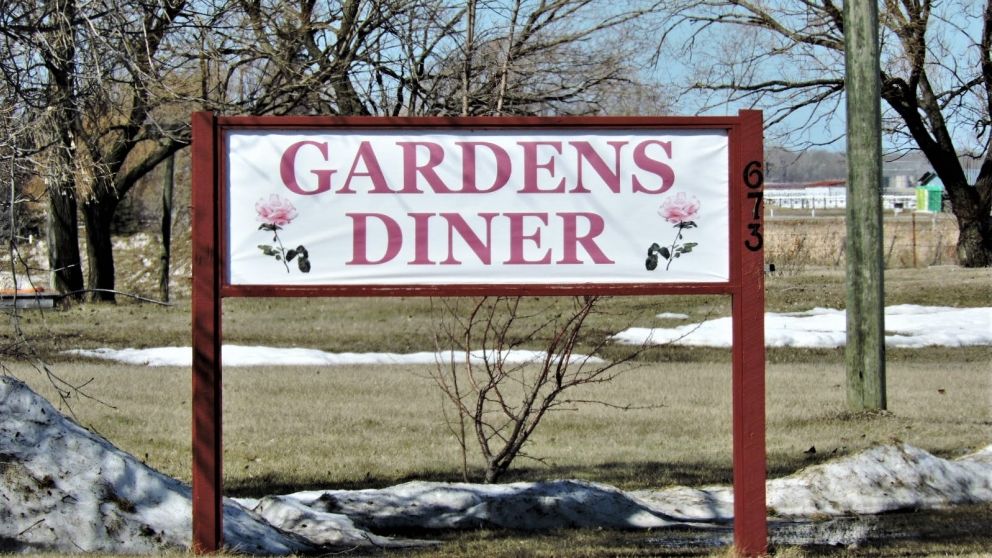 EAT AT THE DINER!!
ELKHORN MANITOBA CANADA
R0M 0N0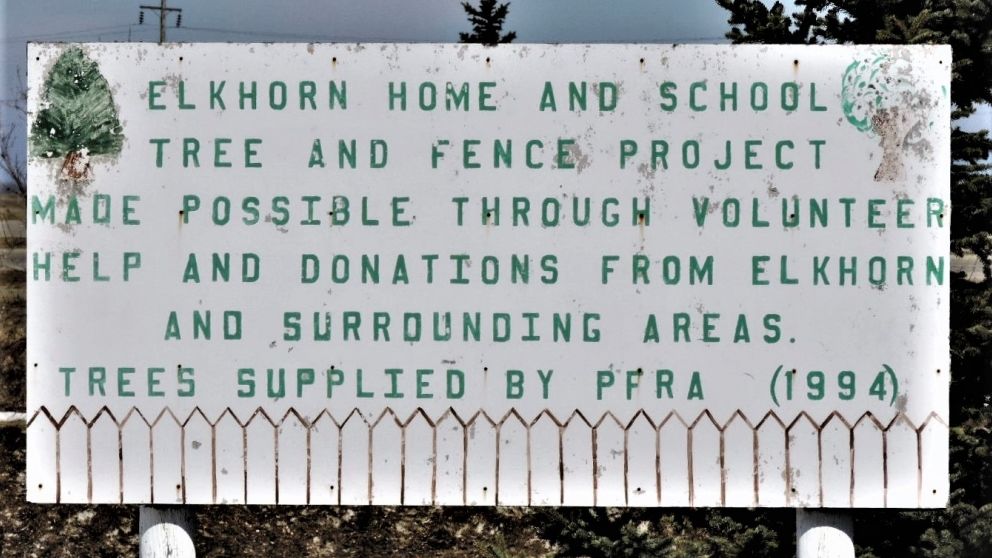 THE ELKHORN HOME AND SCHOOL
TREE AND FENCE PROJECT 1994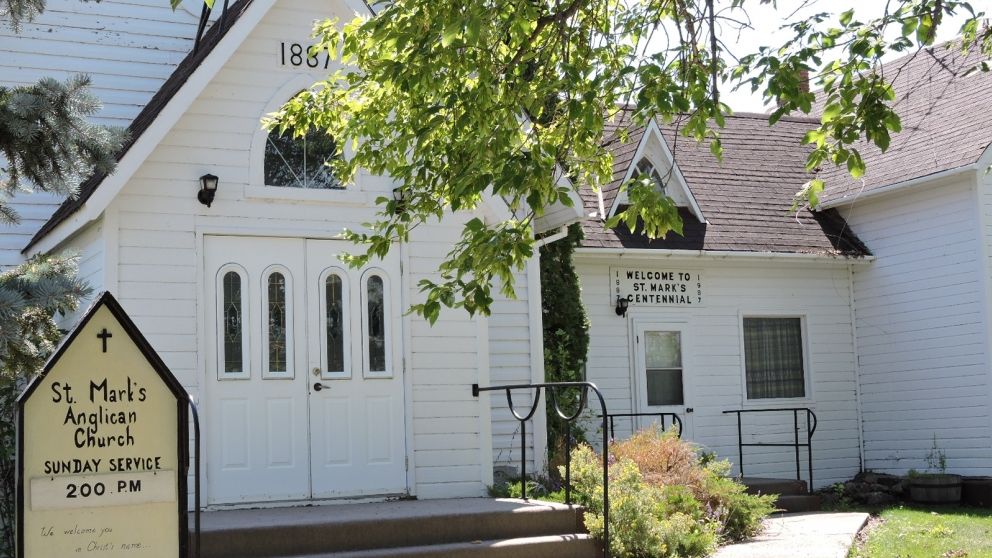 WELCOME TO ST MARK'S ANGLICAN CHURCH
CONSTRUCTION 1887
ELKHORN MANITOBA CANADA R0M 0N0
THIS CHURCH IS AN OUTSTANDING EXAMPLE OF PRESERVING THE PAST
BEAUTIFUL CHURCH WITH AN INCREDIBLE HISTORY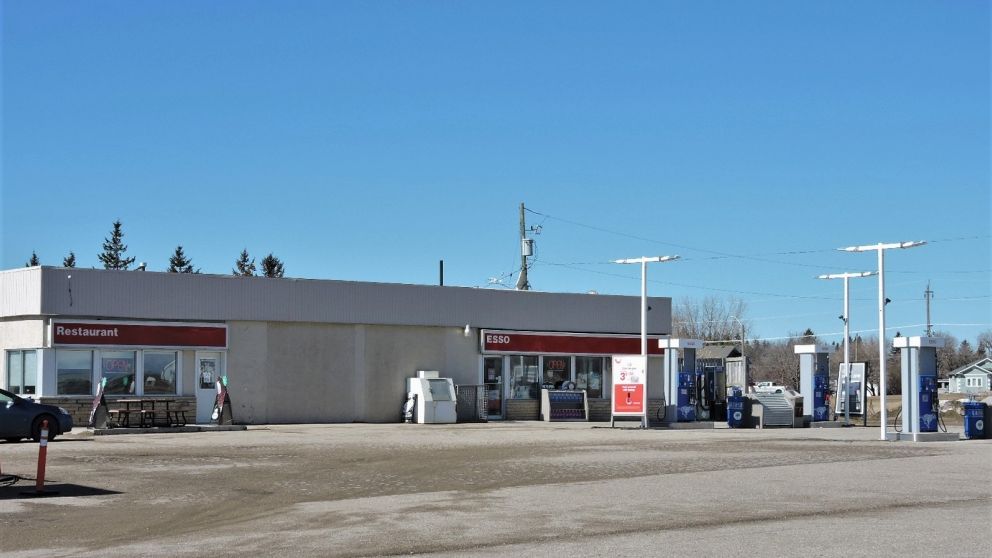 THE ELKHORN ESSO
TRANS CANADA HIGHWAY
CONSTRUCTED IN THE EARLY 1950'S (WHAT WAS THE PRICE OF GAS IN 1950?)
STILL AT SERVICE TO THE COMMUNITY OF ELKHORN AND THE HIGHWAY TRAVELLER
THE STORIES THIS PLACE COULD TELL???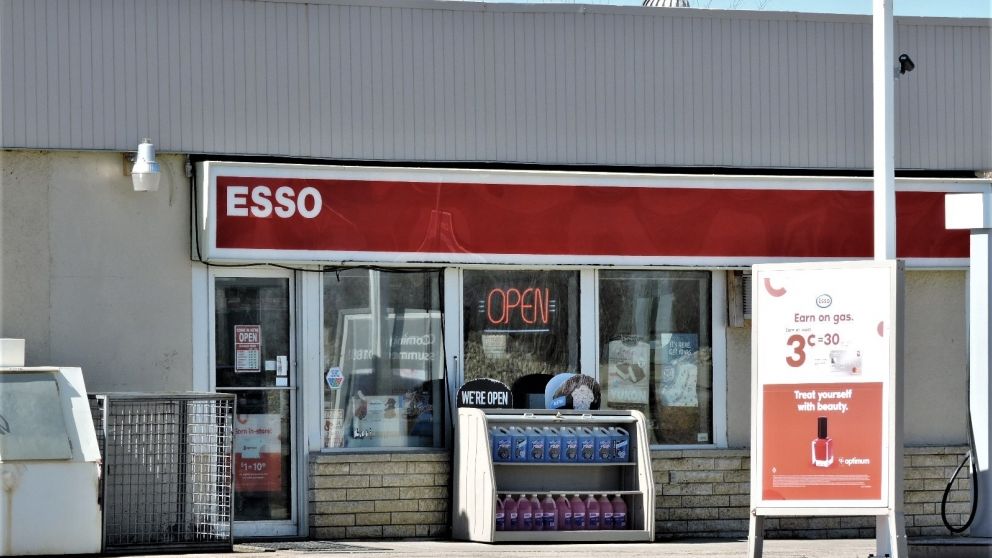 THE ELKHORN MANITOBA ESSO
LOCATION: TRANS CANADA HIGHWAY
OPEN FOR BUSINESS FOR OVER 60 YEARS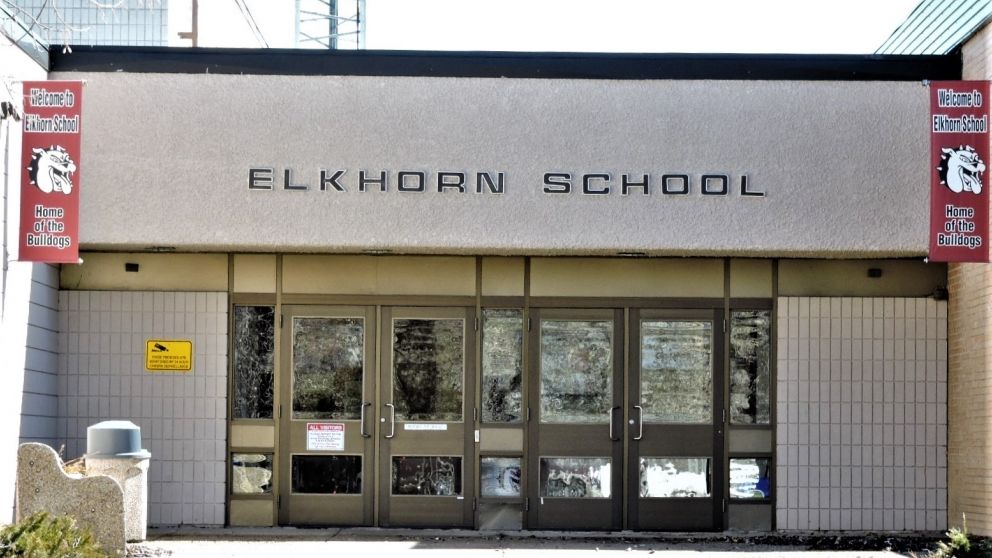 ELKHORN SCHOOL K to 12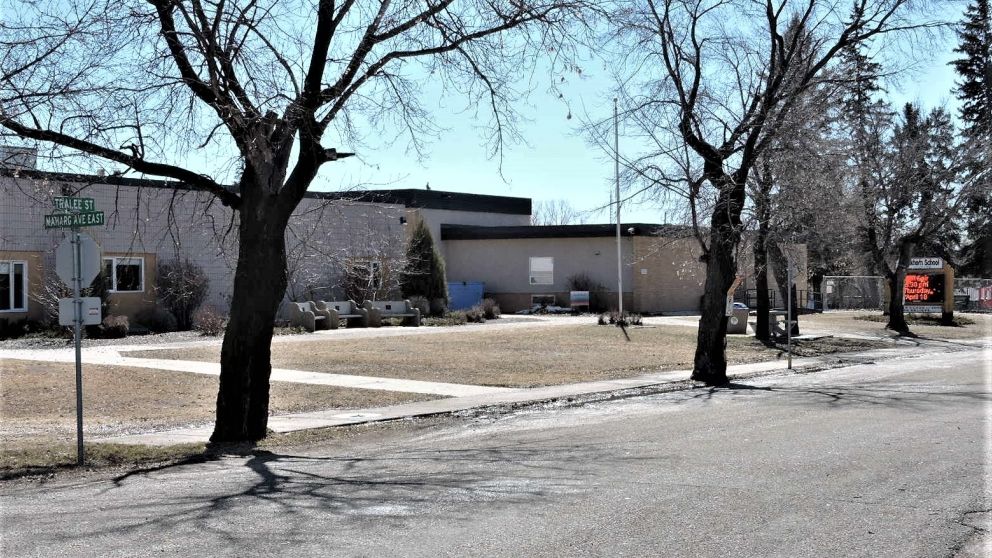 Elkhorn School K to 12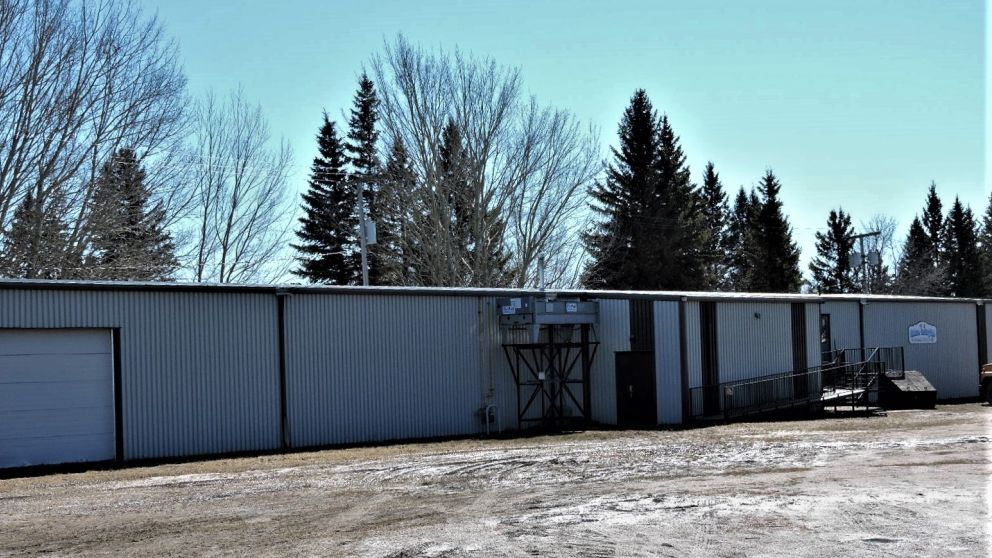 Elkhorn Curling Club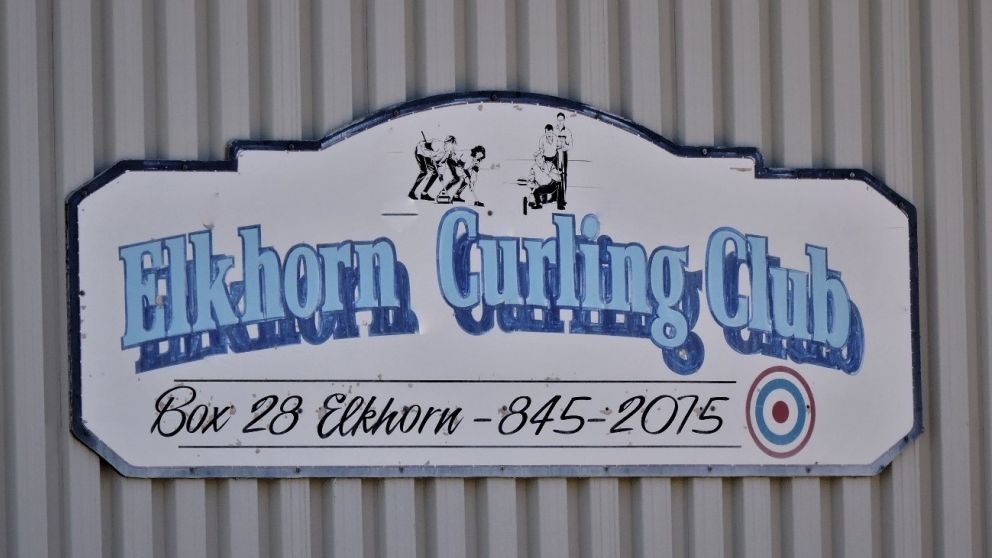 Elkhorn Curling Club
Future Child Care Joint Venture 2019-2020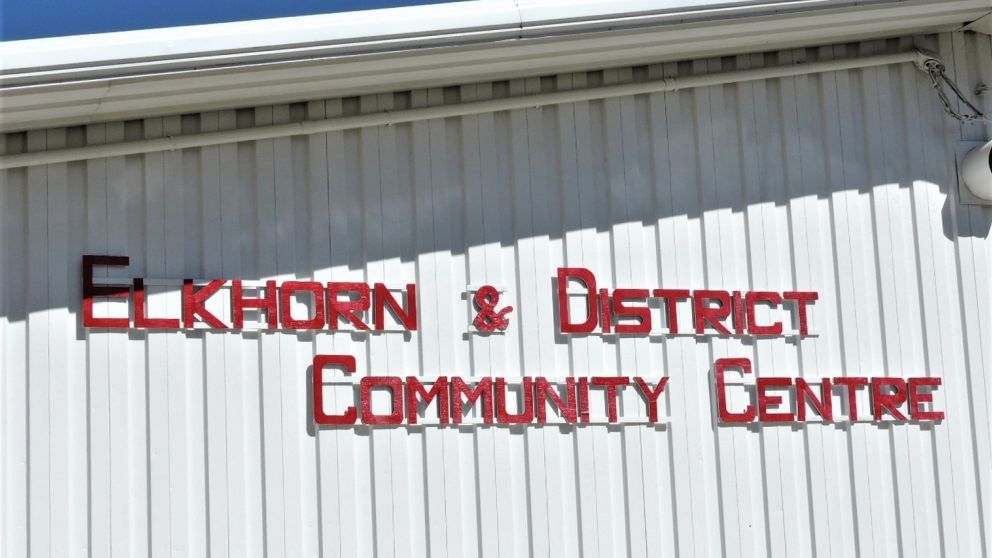 Elkhorn & District Community Centre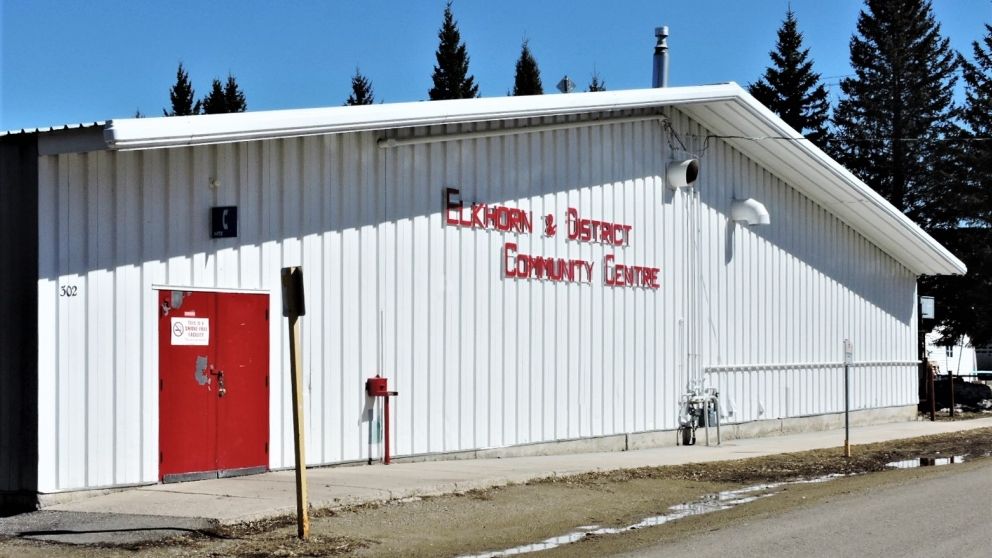 Elkhorn & District Community Centre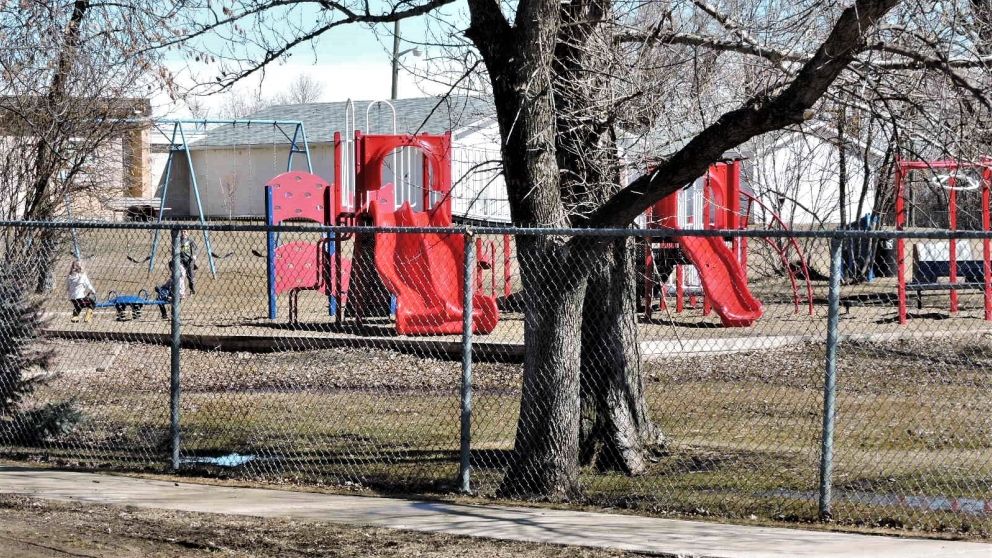 School Play Centre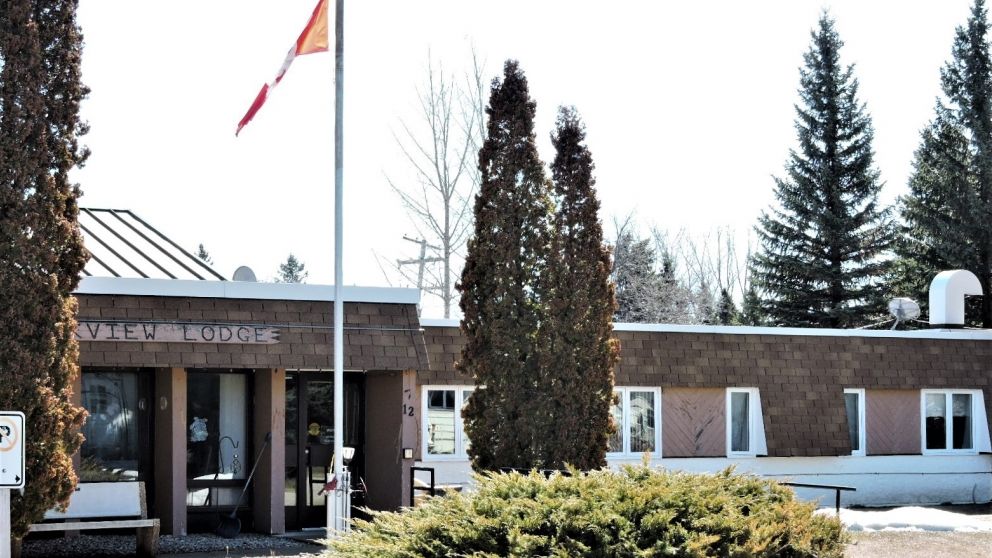 The Elkview Lodge ...Apartment Size Living & Community Spirit!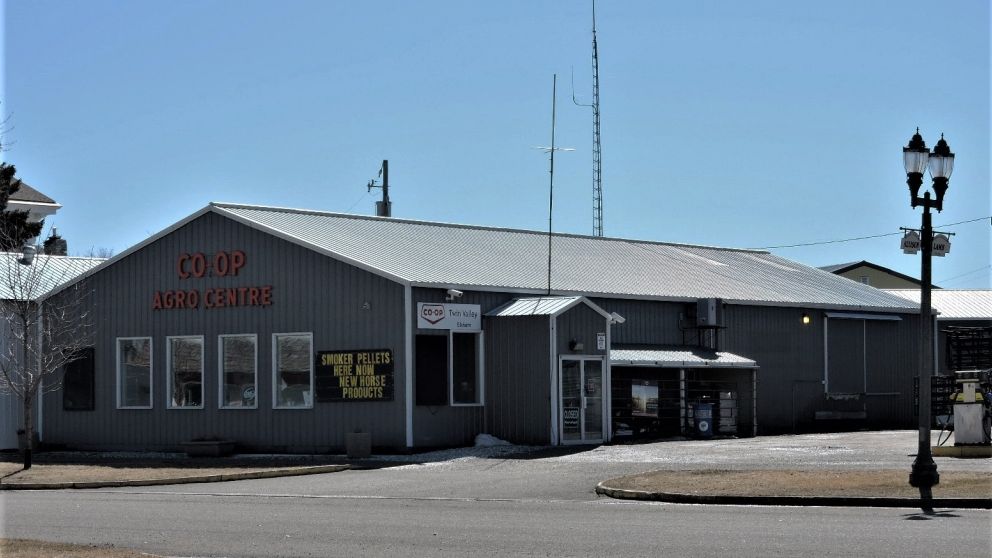 TWIN VALLEY CO-OP AGRO CENTRE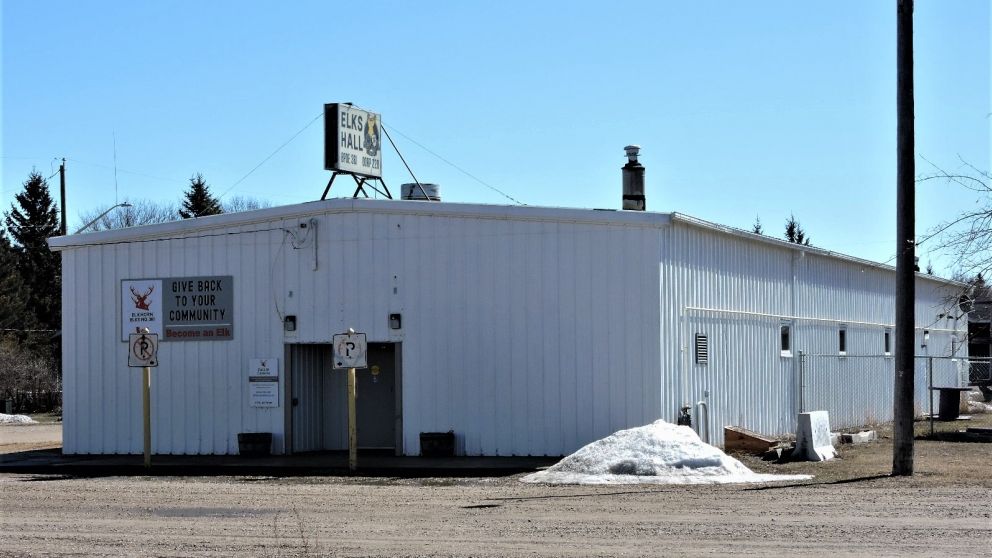 ELKS LODGE 65TH ANNIVERSARY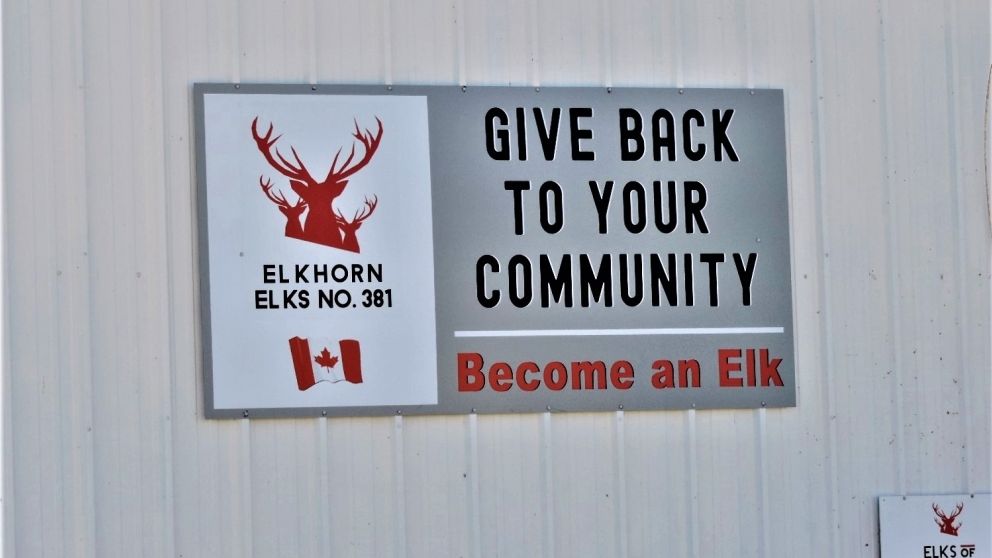 ELKHORN ELKS NO: 381 ... GIVE BACK TO YOUR COMMUNITY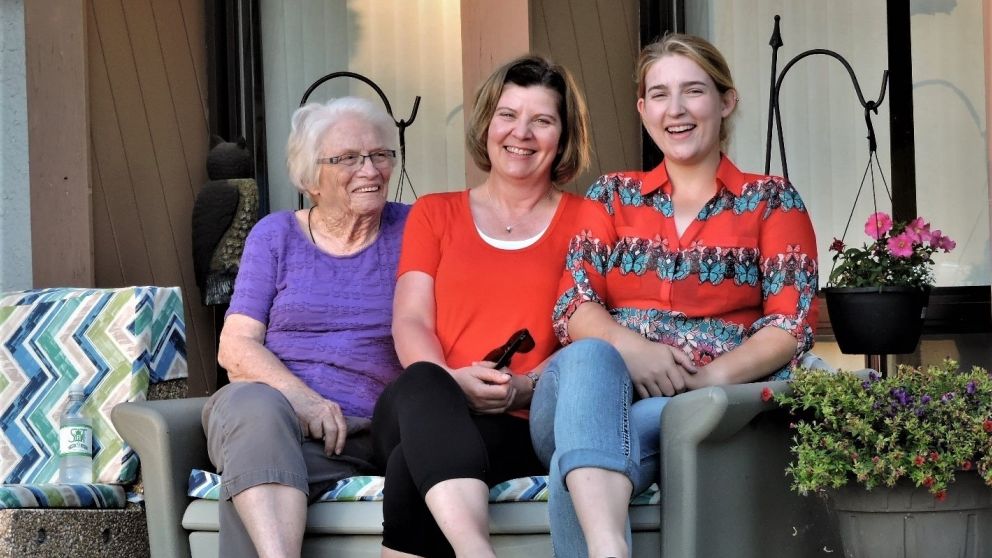 SOME HAPPY LADIES ... JUST WHAT ARE THEY UP TO??? ELKHORN MANITOBA CANADA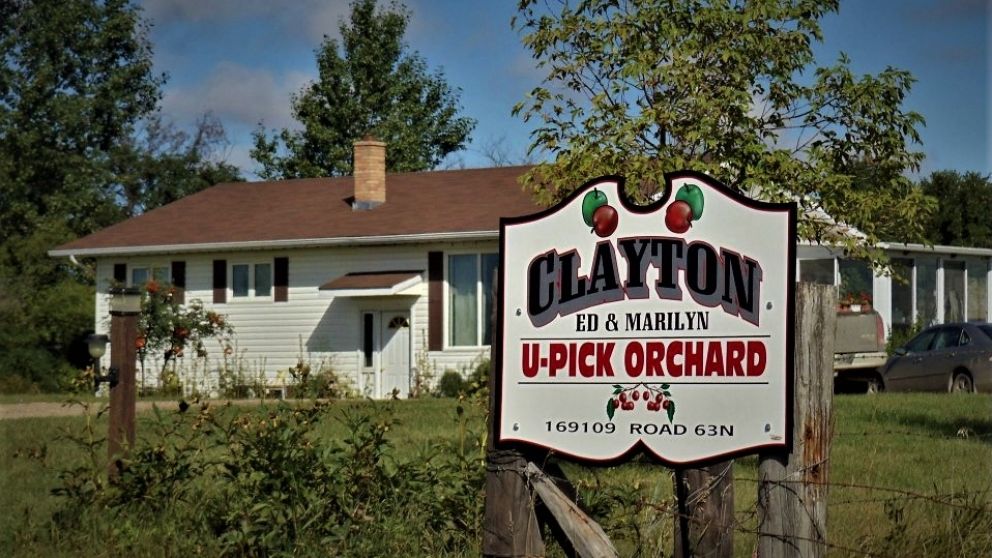 CLAYTON U-PICK ORCHARD Keeps Ed & Marilyn on the move! Go For a Tour!!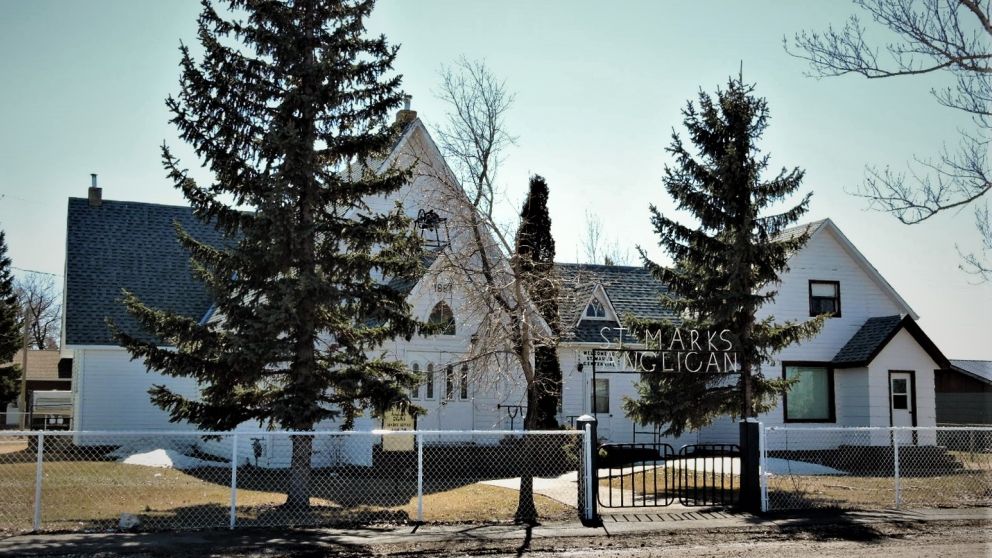 ST.MARKS ANGLICAN CHURCH 1887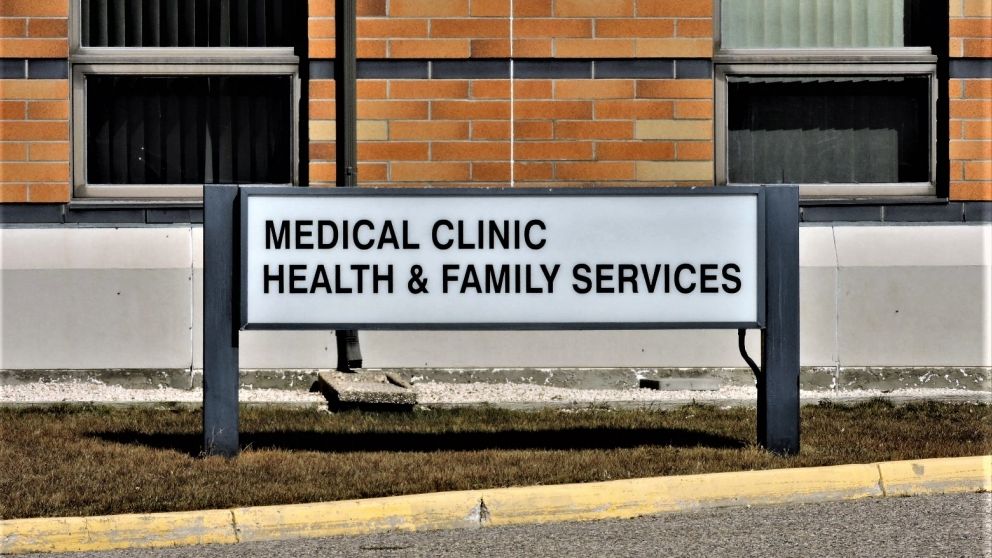 ELKHORN MANOR FACILITY MEDICAL CLINIC HEALTH & FAMILY SERVICES PERSONAL - CARE HOME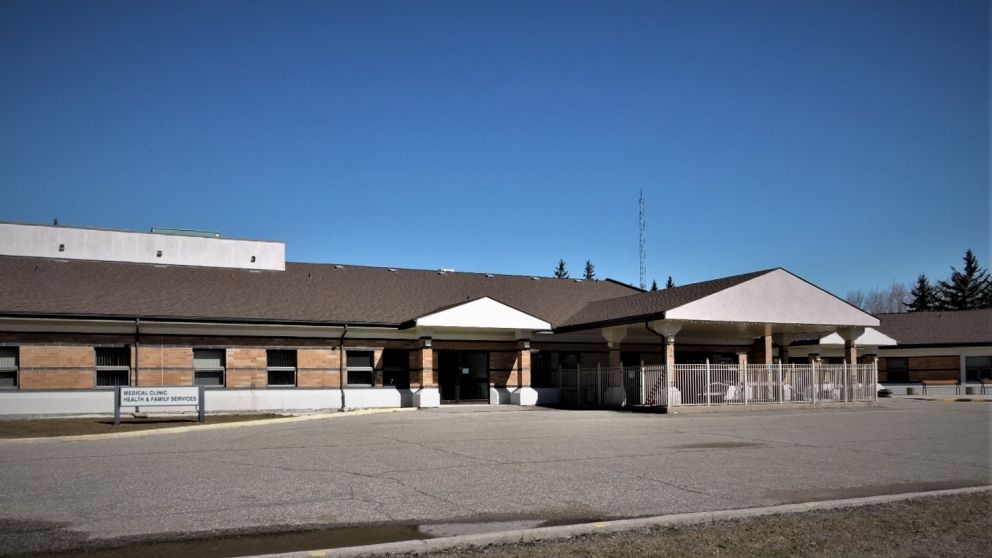 ELKHORN MANOR FACILITY PERSONALCARE HOME
MEDICAL CLINIC HEALTH AND FAMILY SERVICES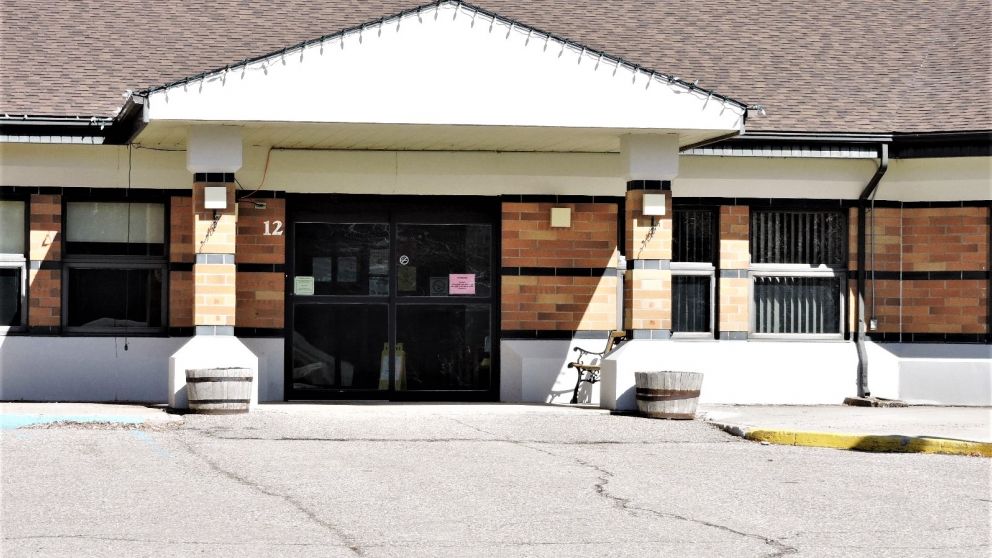 ELKWOOD MANOR PERSONAL CARE HOME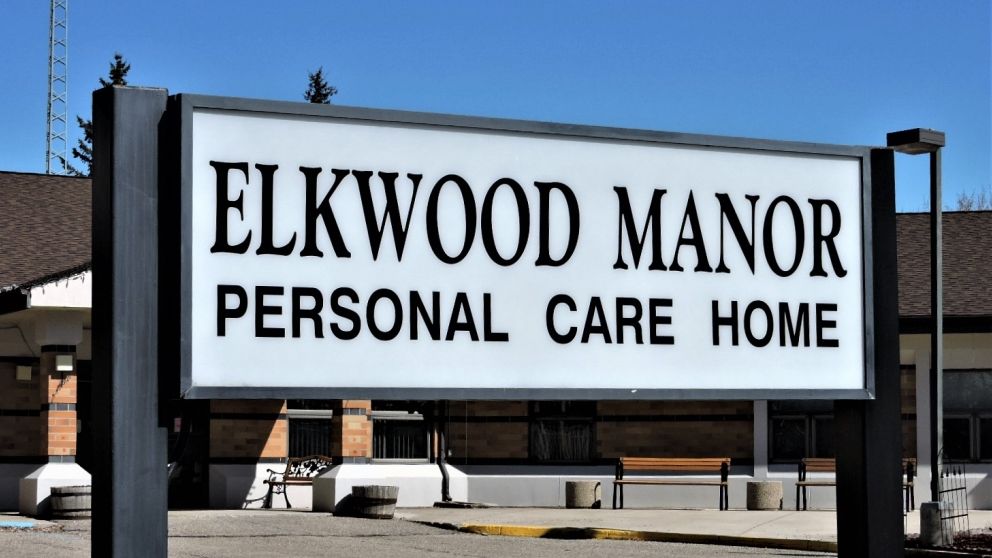 ELKWOOD MANOR PERSONAL CARE HOME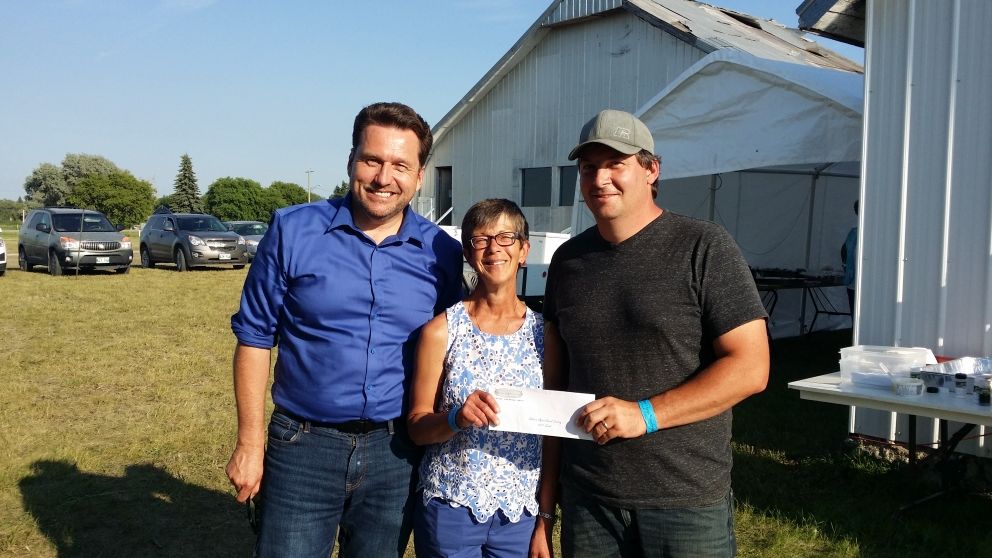 ELKHORN SUMMER AGRICULTURE FAIR PRESENTATION LEFT TO RIGHT
MLA DOYLE PIWNIUK, SANDY HEAMAN, MICHAEL BAJUS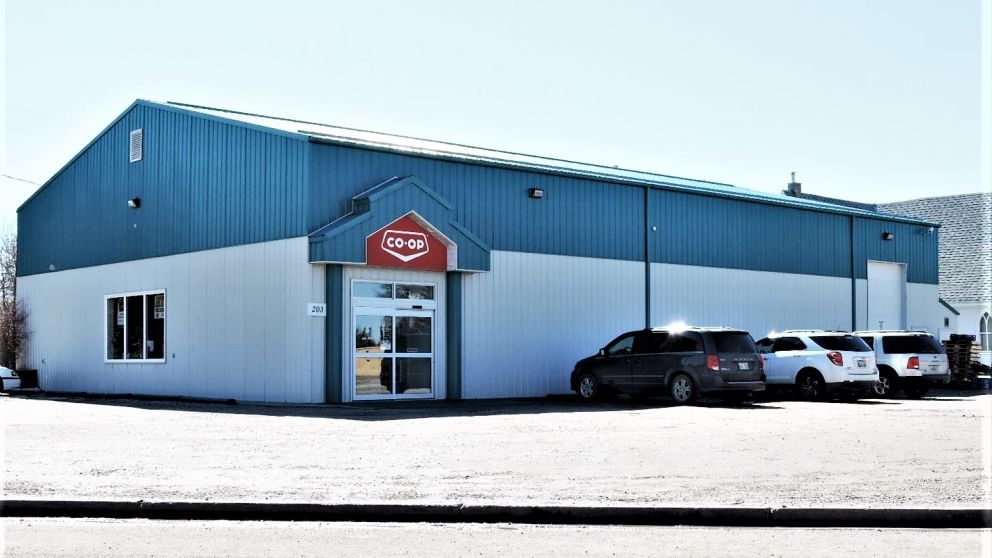 TWIN VALLEY CO-OP GROCERY STORE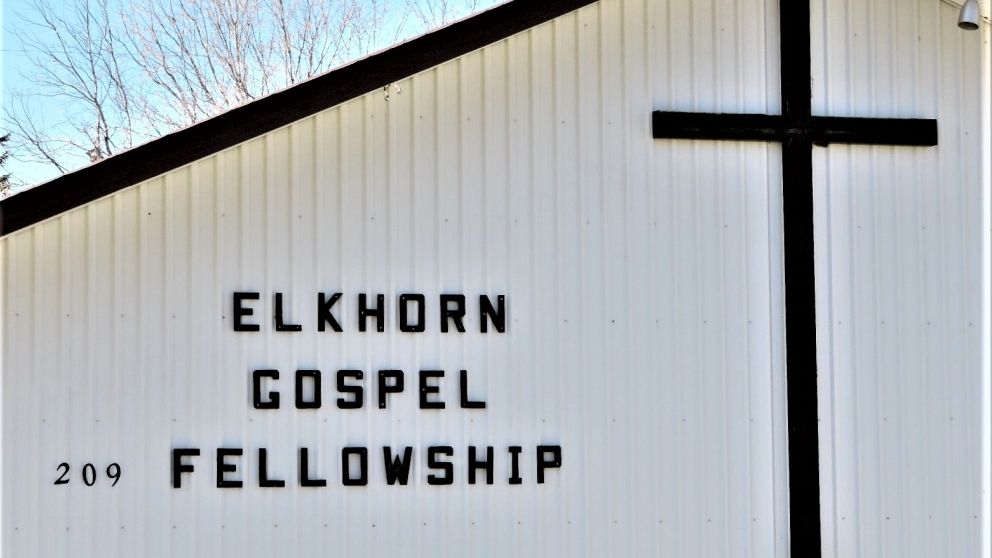 ELKHORN GOSPEL FELLOWSHIP CHURCH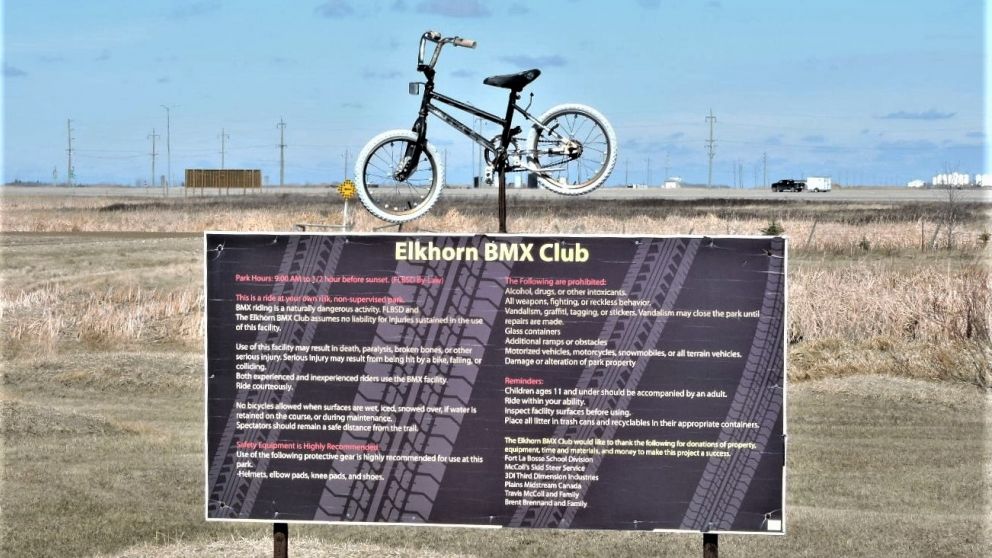 ELKHORN BMX CLUB ... INCREDIBLE BIKE TRACK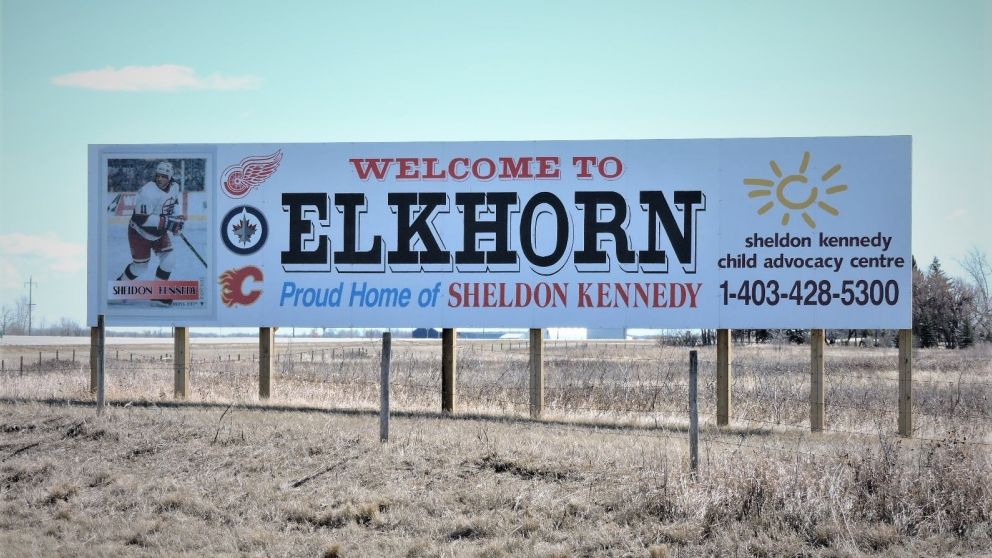 THE PROUD HOME OF SHELDON KENNEDY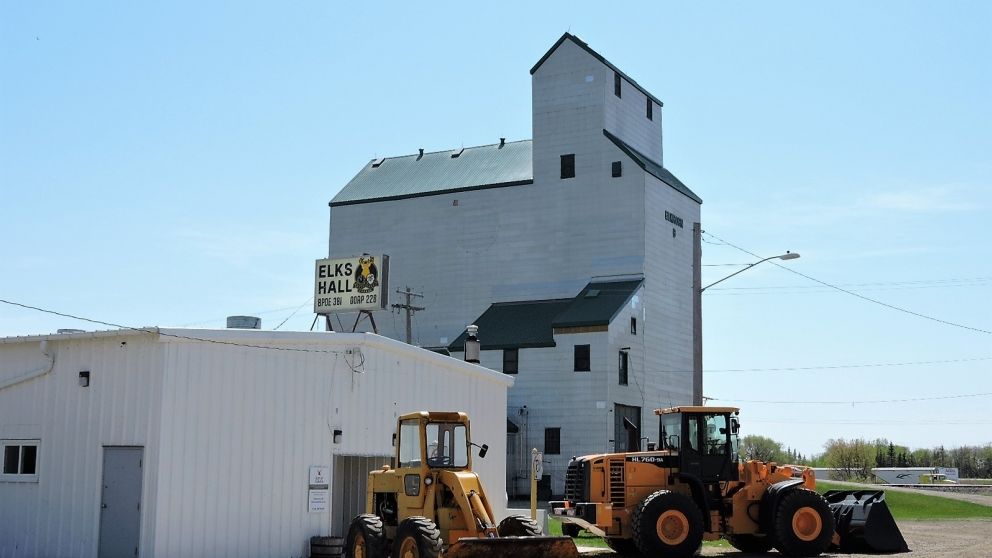 TUTTHILL CONSTRUCTION 70TH ANNIVERSARY CELEBRATION
ELKHORN MANITOBA CANADA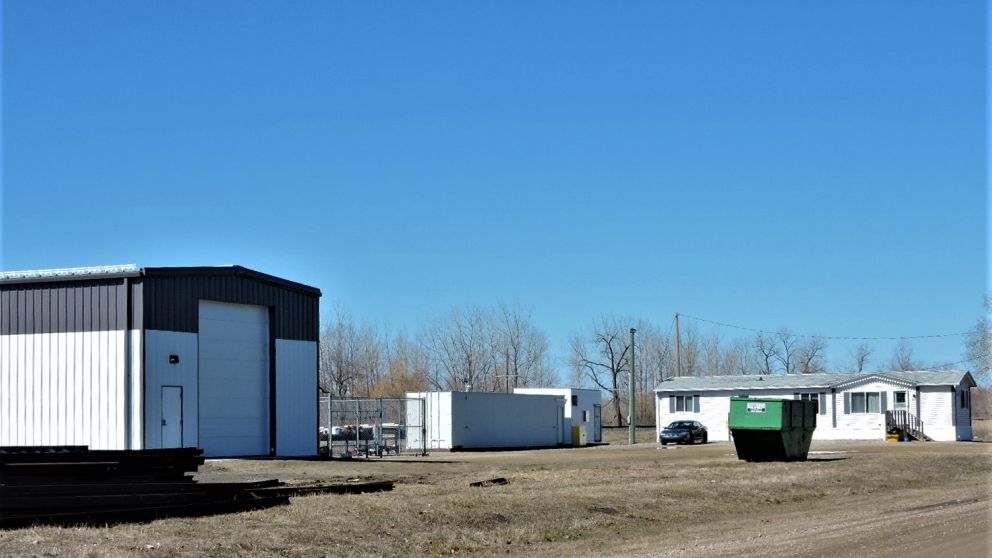 CANADIAN PACIFIC RAILWAY ASSEMBLY YARD IN ELKHORN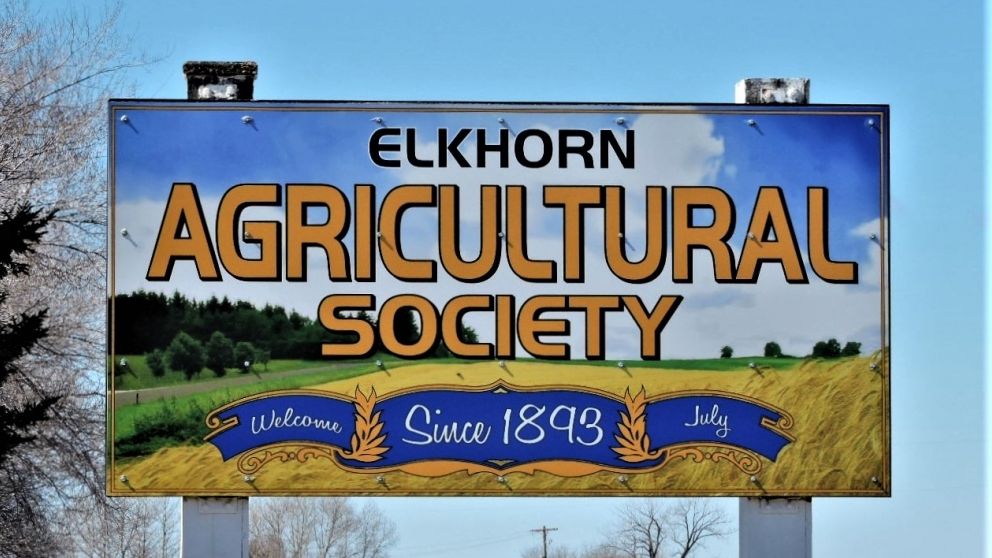 ELKHORN AGRICULTURE SOCIETY SINCE 1893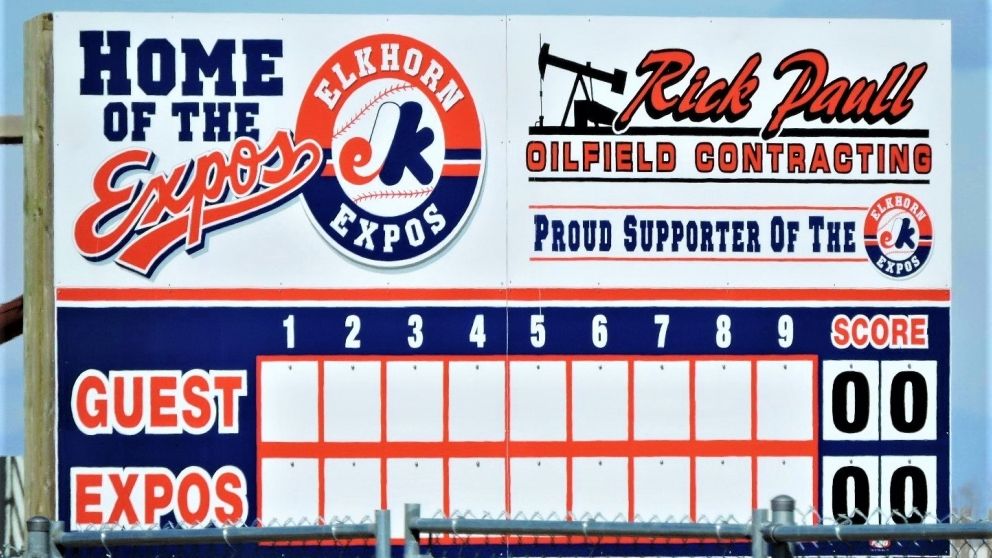 HOME OF THE ELKHORN EXPOS SCORE BOARD
SPONSORED BY "RICK PAUL" "OILFIELD CONTRACTING"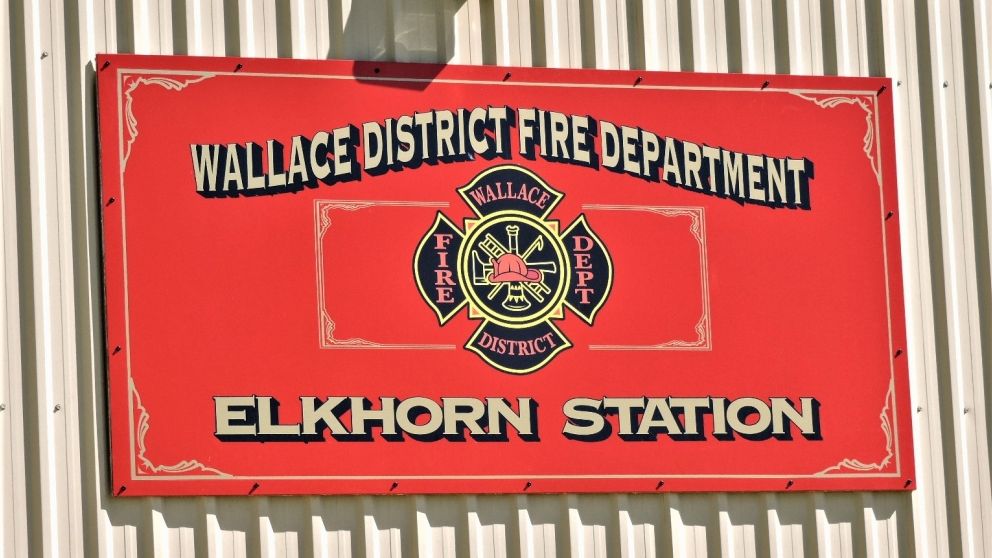 WALLACE DISTRICT FIRE DEPARTMENT ... ELKHORN STATION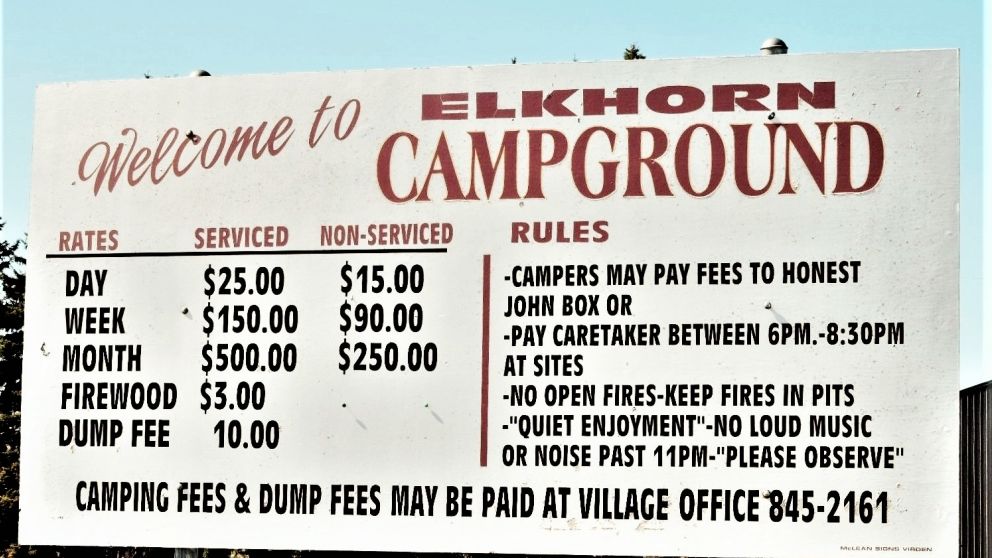 WELCOME TO ELKHORN CAMPGROUND!!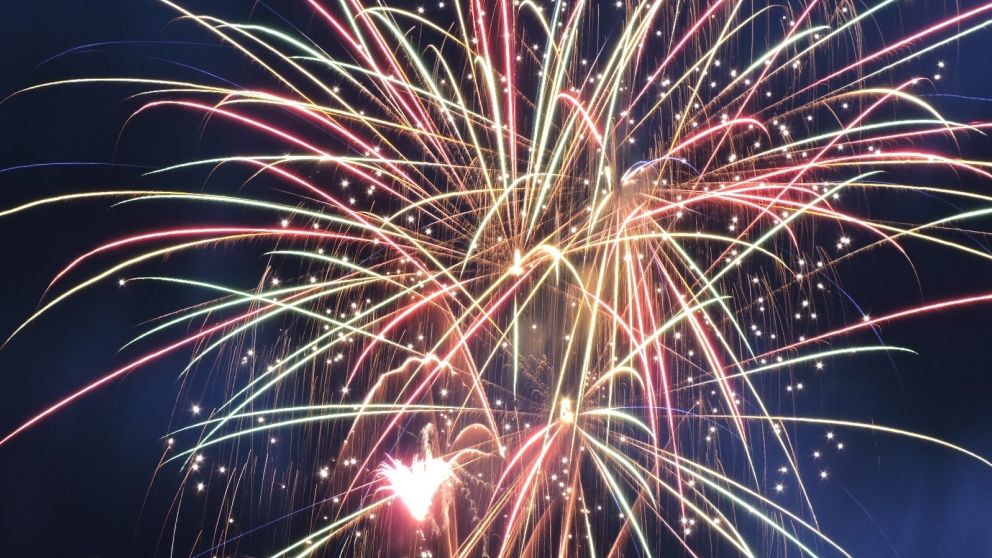 July 1st Celebration is always a special day in Elkhorn, Thanks to Fred and the Fireworks Crew!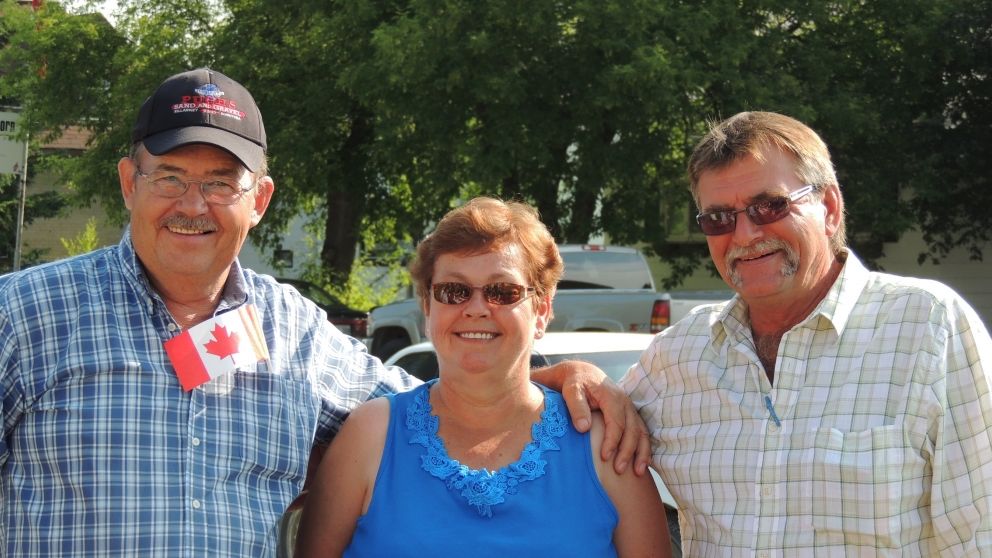 Faces of Elkhorn Manitoba Canada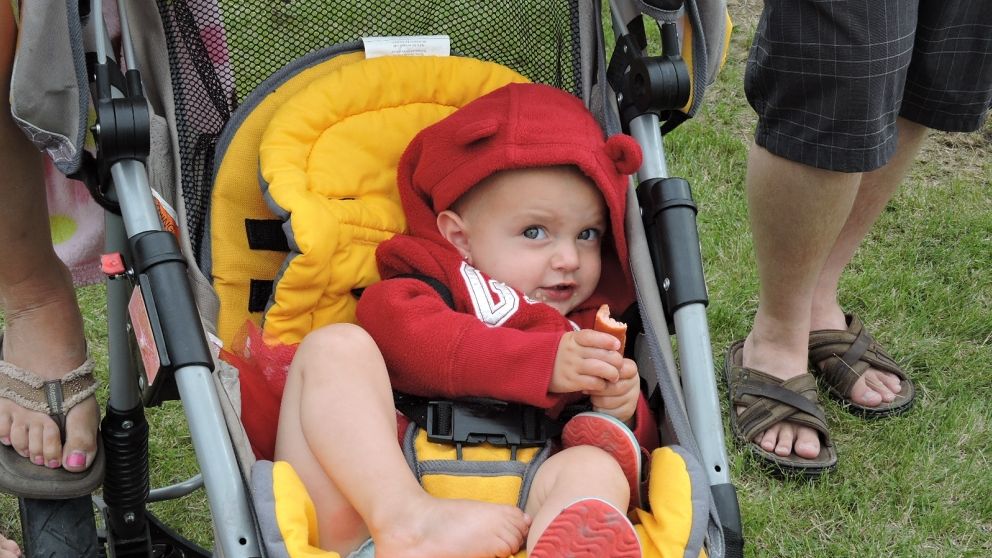 Faces of Elkhorn Manitoba, Canada Day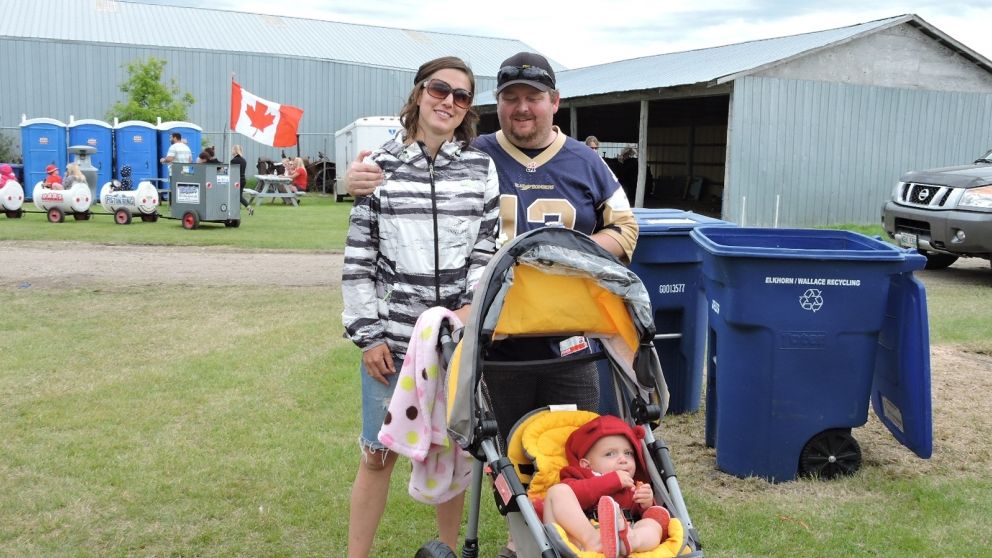 Faces of Elkhorn Canada Day Celebrations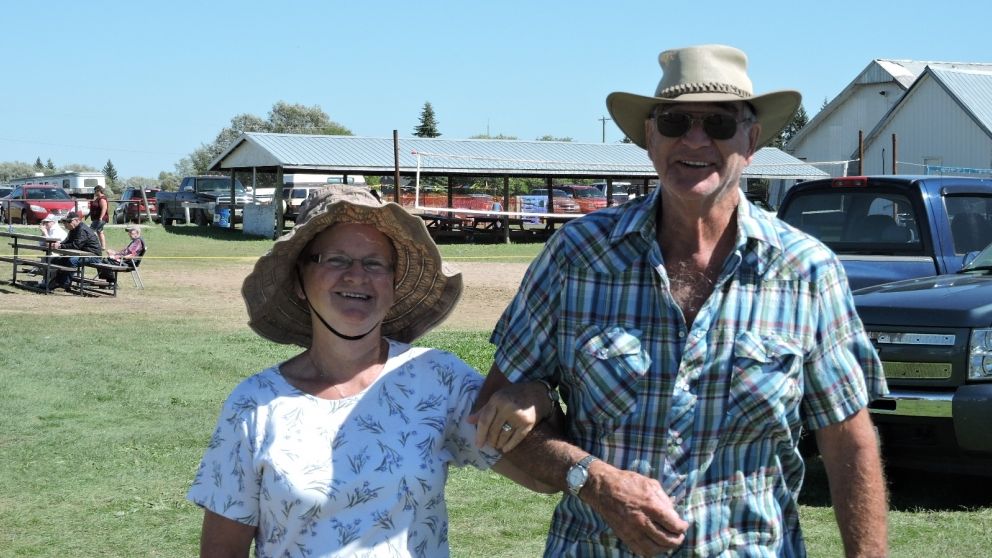 Ready for Show Time, Hats and SunGlasses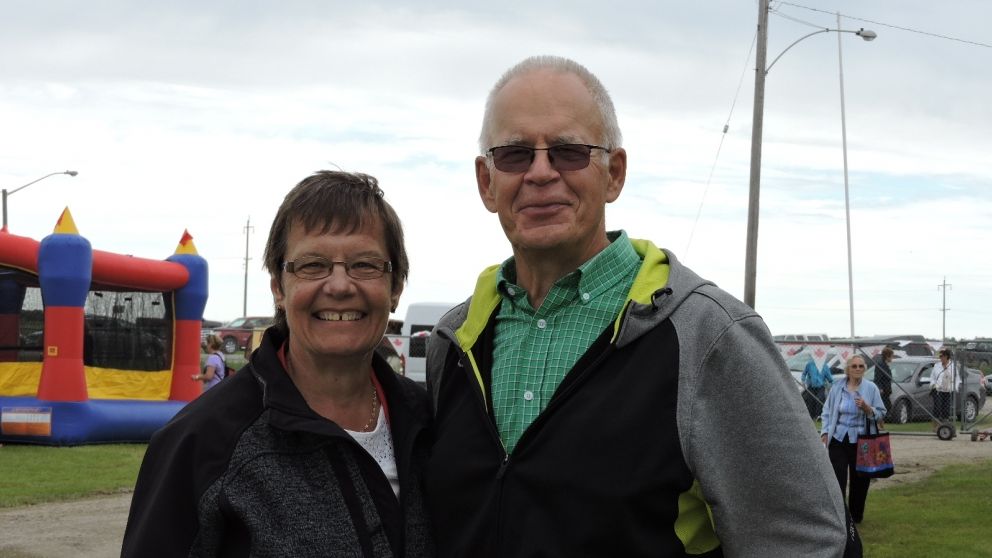 These two might know each other!! Elkhorn Manitoba Canada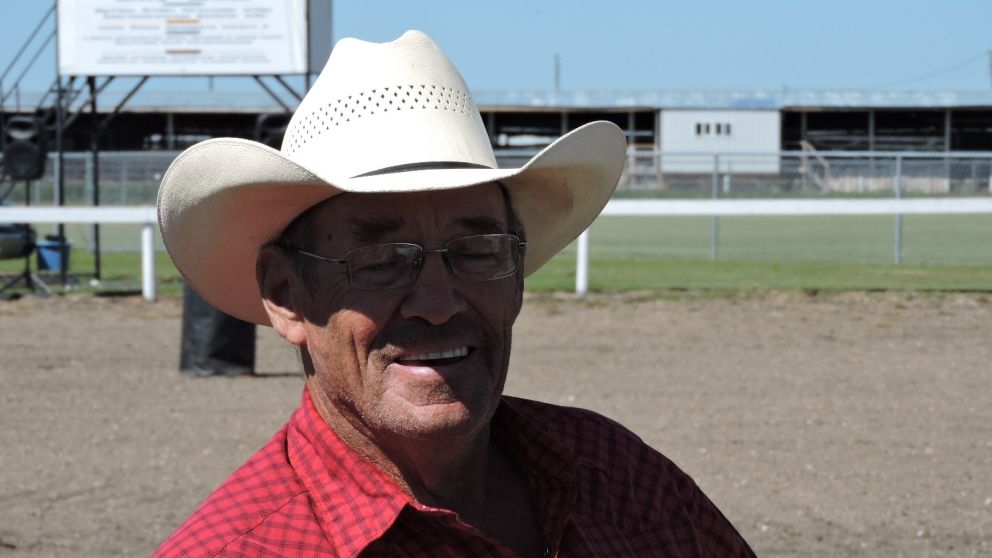 Cowboy, Ready to Ride!!! Western Weekend Elkhorn Manitoba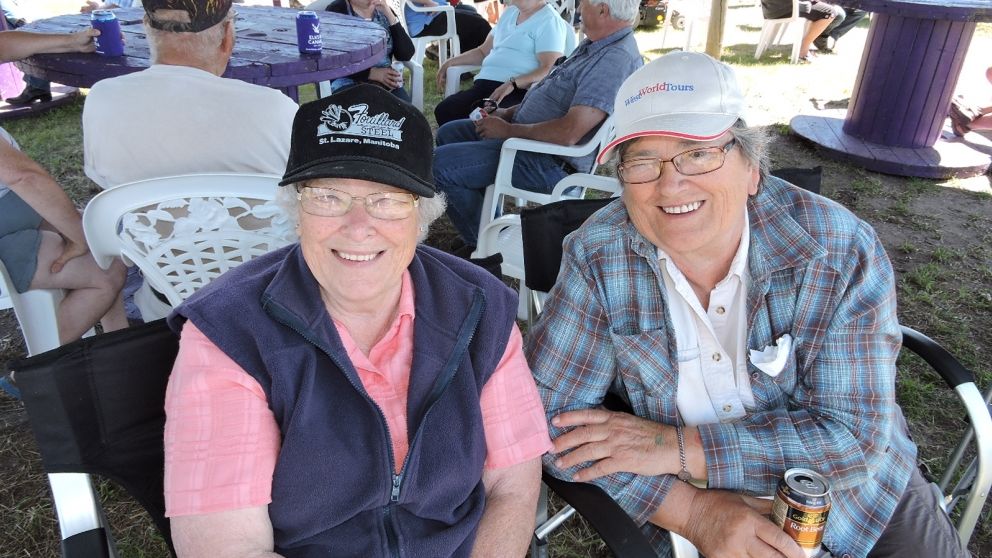 Party Time!! Is there Beer in that can?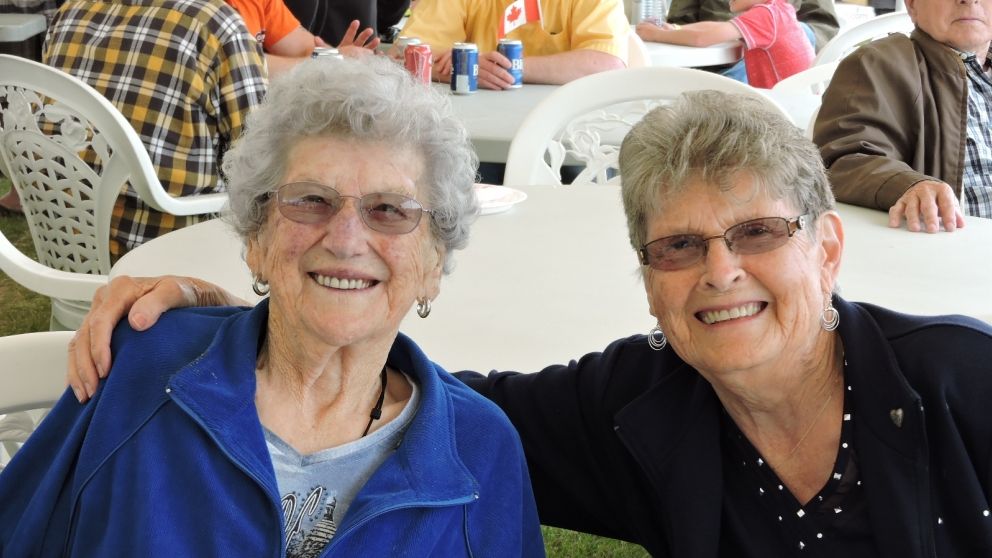 A Pair of Rock Stars! Canada Day Celebration, Elkhorn Manitoba Canada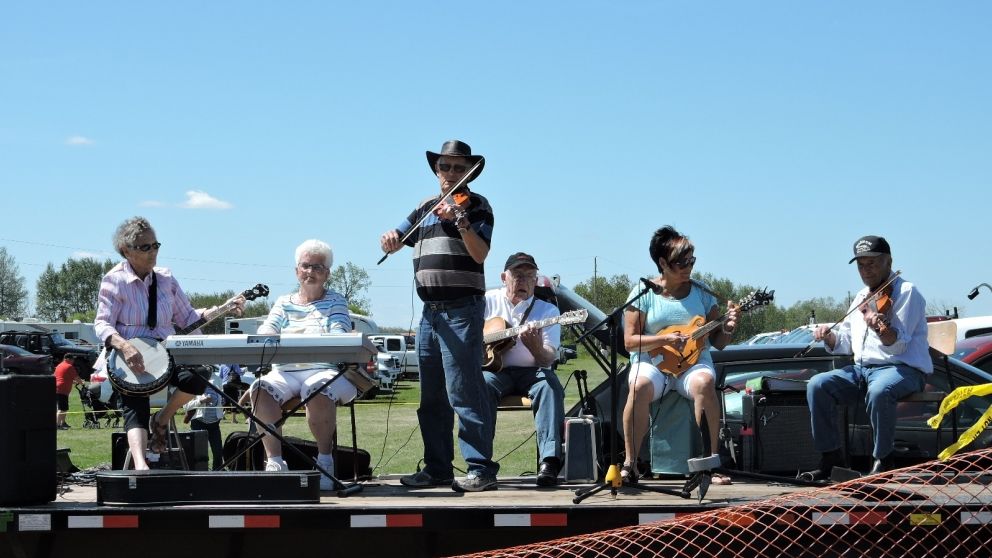 The Elkhorn Rock Star Volunteers, these folks play year around, Amazing Commitment, Elkhorn Manitoba Canada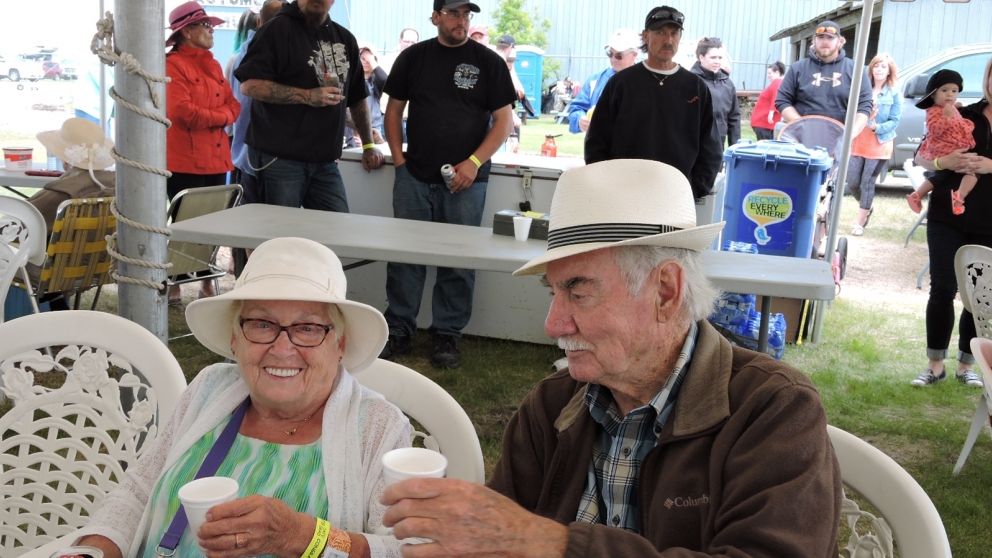 Cheers, Canada Day, I'll drink to that!! Remember Bartley's Store?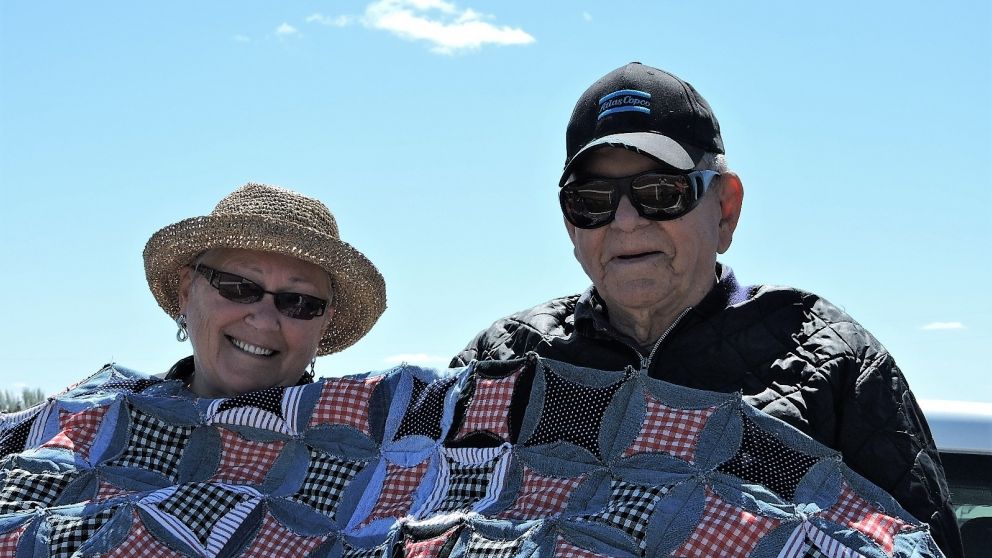 Ready for the Western Weekend Races!! Looks Pretty Cozy!!!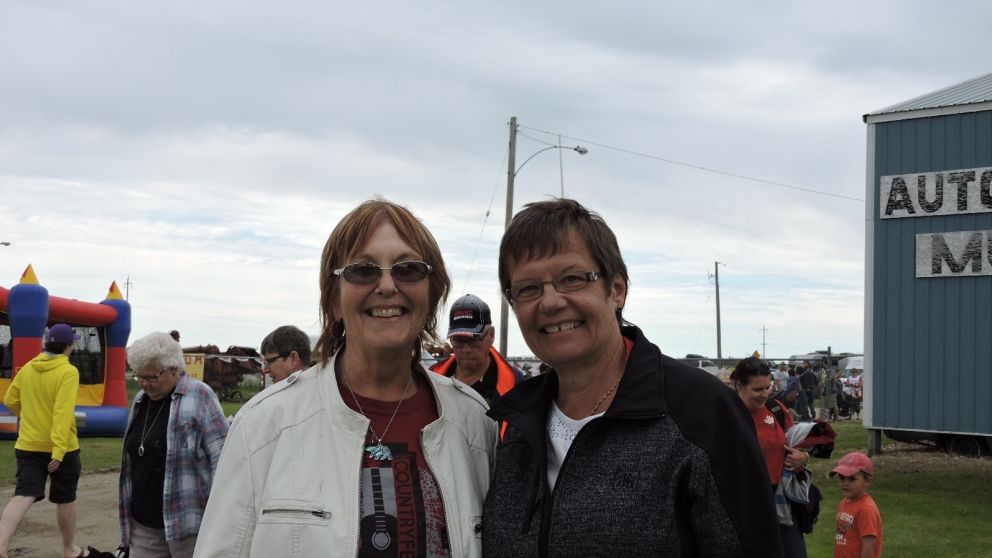 These two are up to something?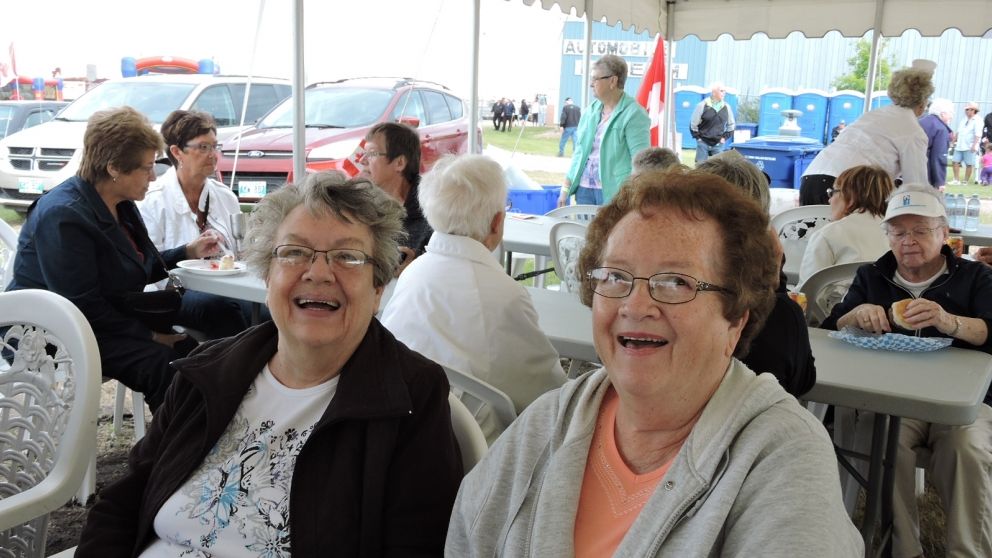 Trouble Comes in Two's? Faces of Elkhorn Manitoba Canada!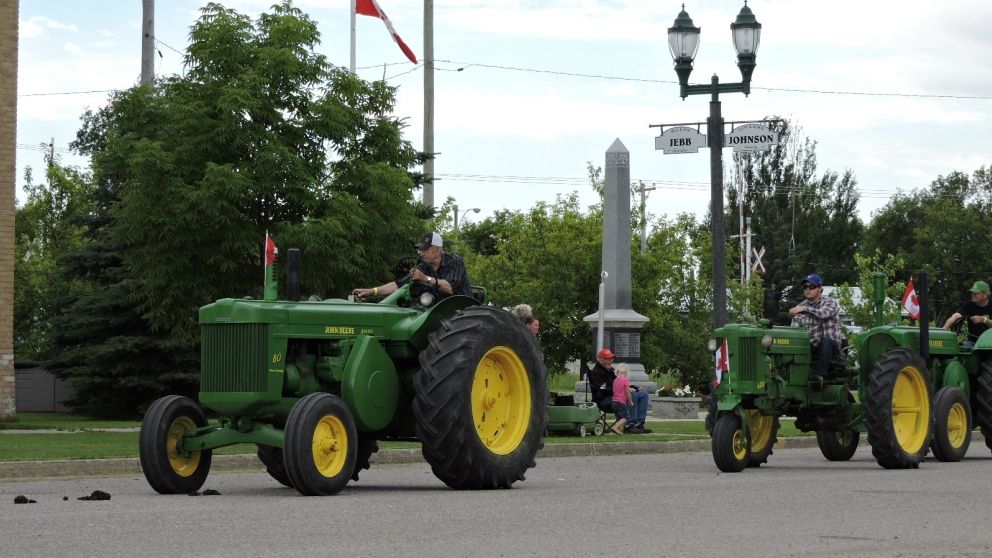 John Deere Show Time - Thanks to Bill - Canada Day Parade!!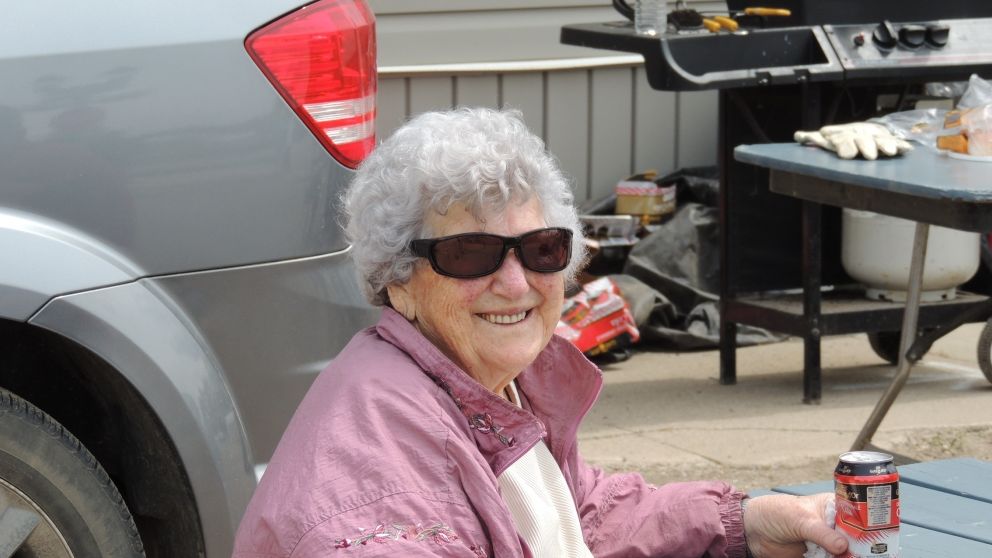 Never missed an Elkhorn Event and always with a Smile. Faces of Elkhorn!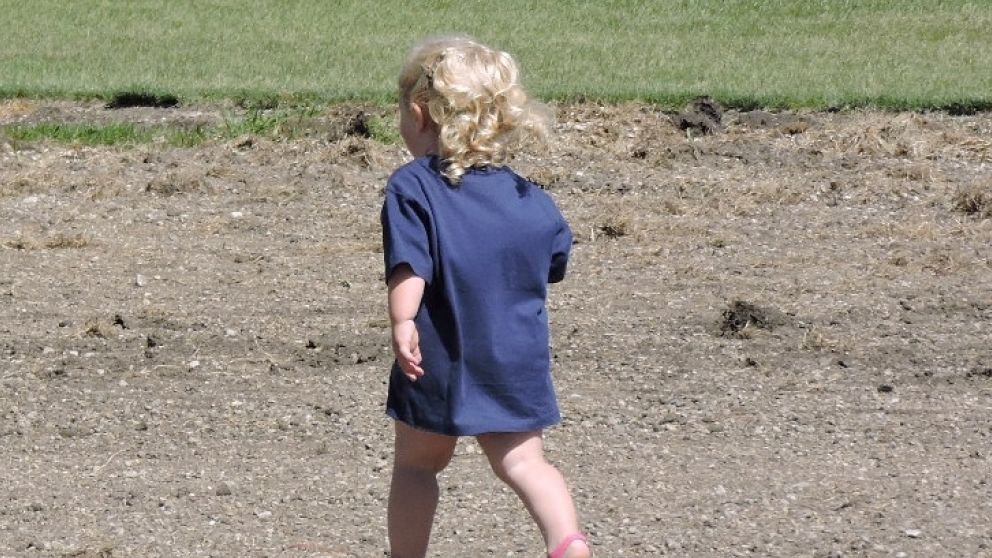 I am outta here...walking with a purpose & heading for the sand box where the money is hidden!!
Elkhorn Manitoba Canada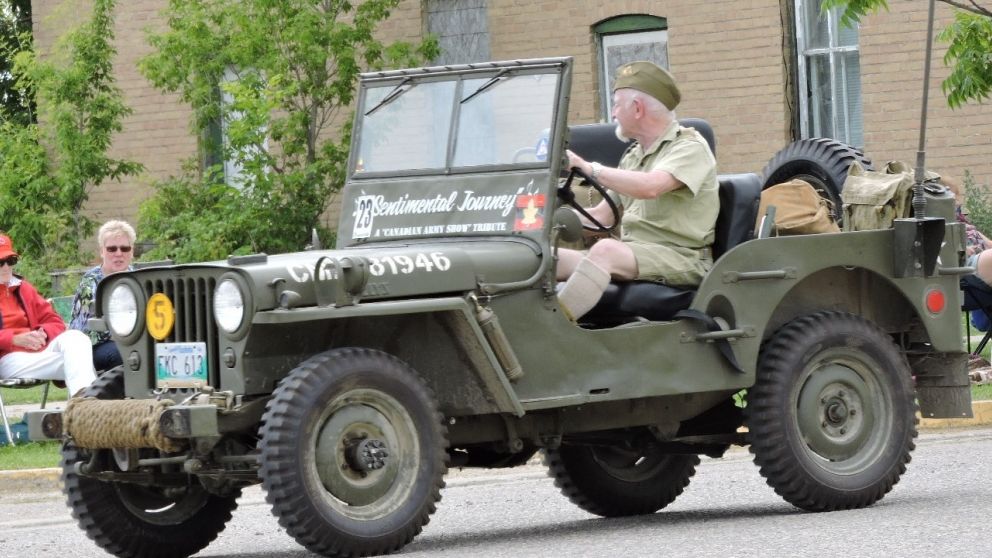 Sentimental Journey...Elkhorn Canada Day Parade!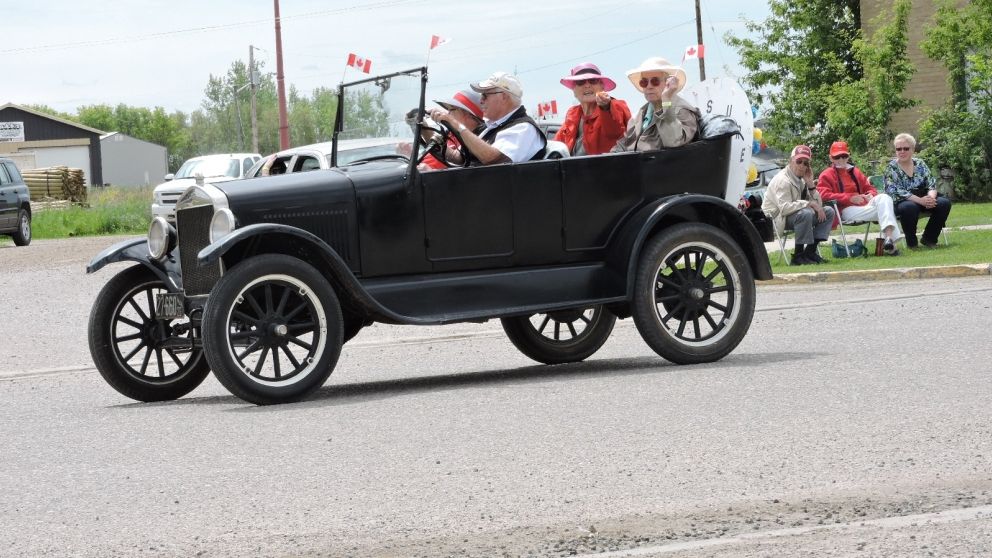 Heading to the Party! Certainly have the Hats for the Occasion!! Canada Day Parade Elkhorn - Don't Miss It!!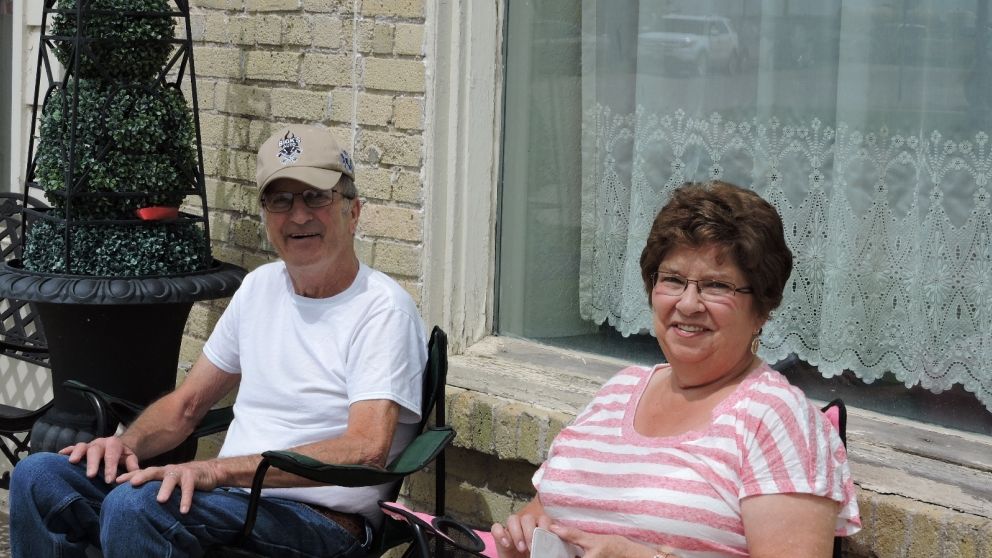 Smiles all around, we are ready for the Parade!! Elkhorn Canada Day!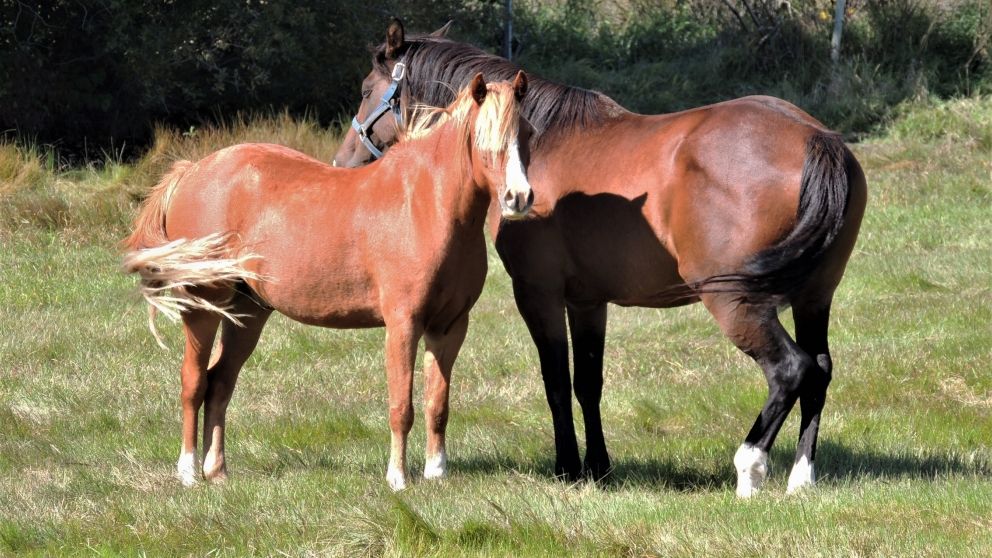 Just kind of, hanging around!
One of my favorite Winnipeg Free Press Customers and her Daughter!!! Tutthill Celebration!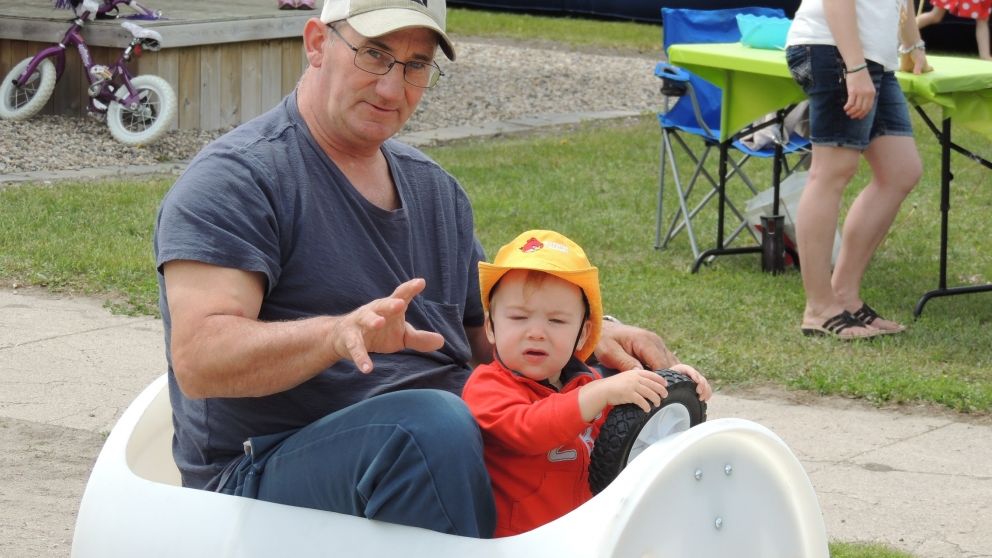 Driver Training or a Back Seat Driver? Cool Ride! Elkhorn Manitoba Canada!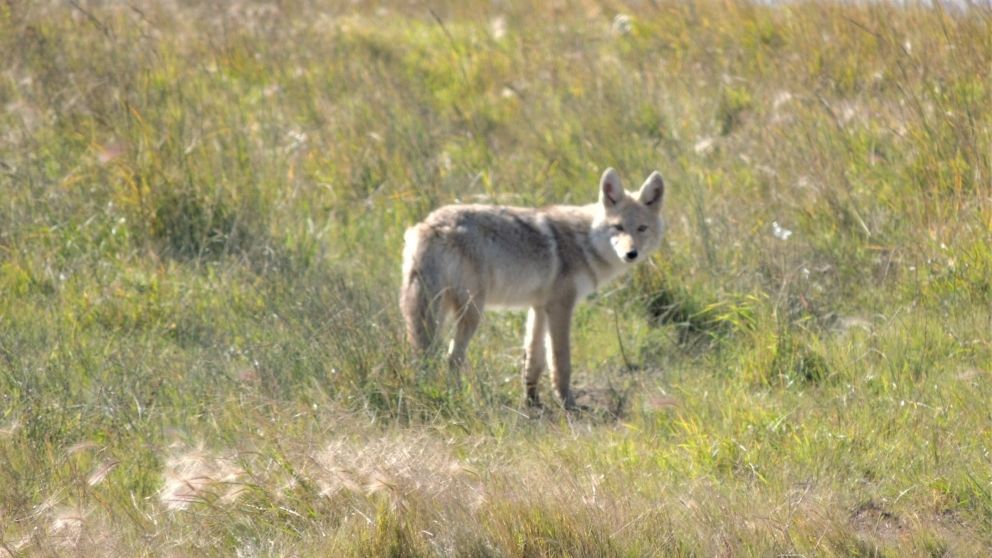 Casual Visitor to Town...Hunting for food for a few little critters!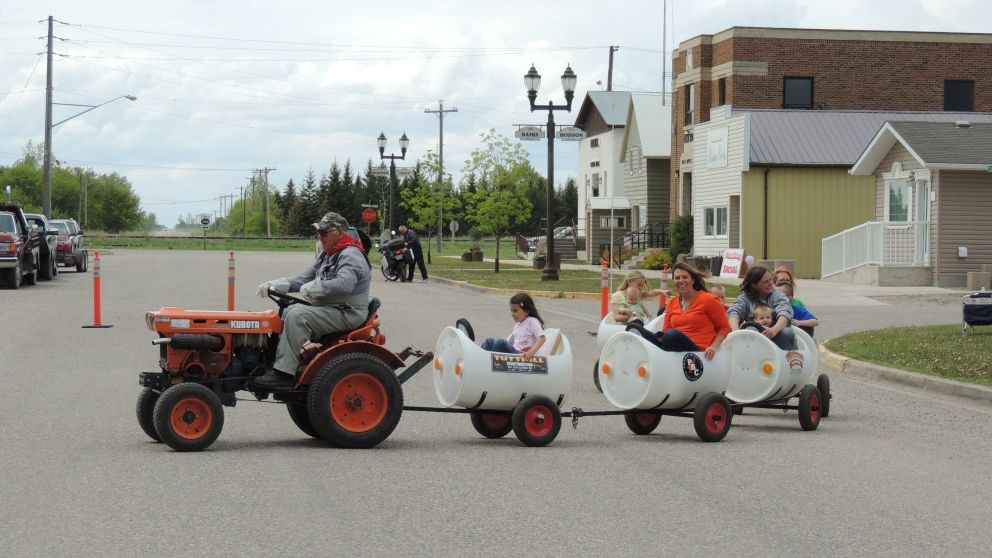 Elkhorn Manitoba Bus Service, Hang On! Wild Driver!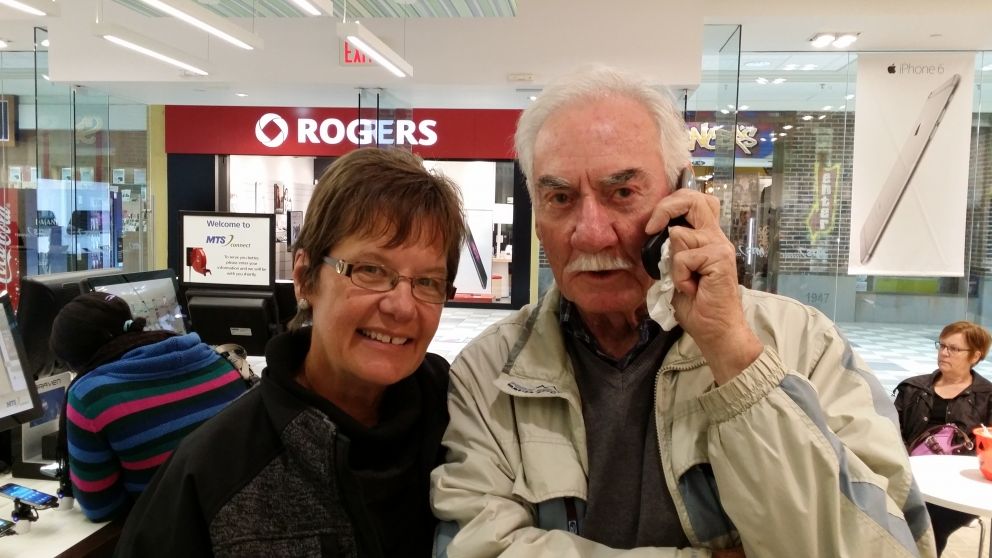 Hello there! Whats Happening in Elkhorn Manitoba Canada?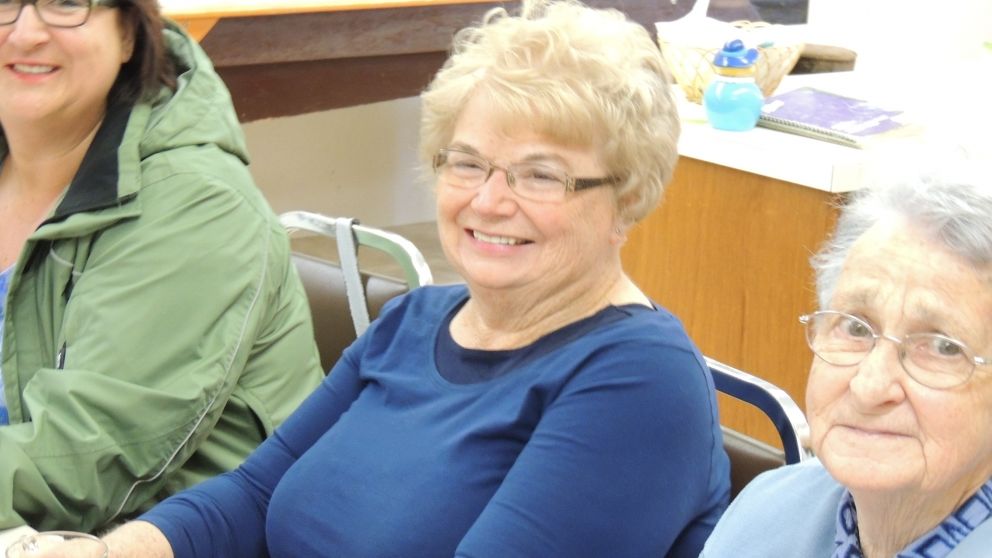 These Elkhorn Residents enjoying a coffee break at the Leisure Centre, Elkhorn Manitoba R0M 0N0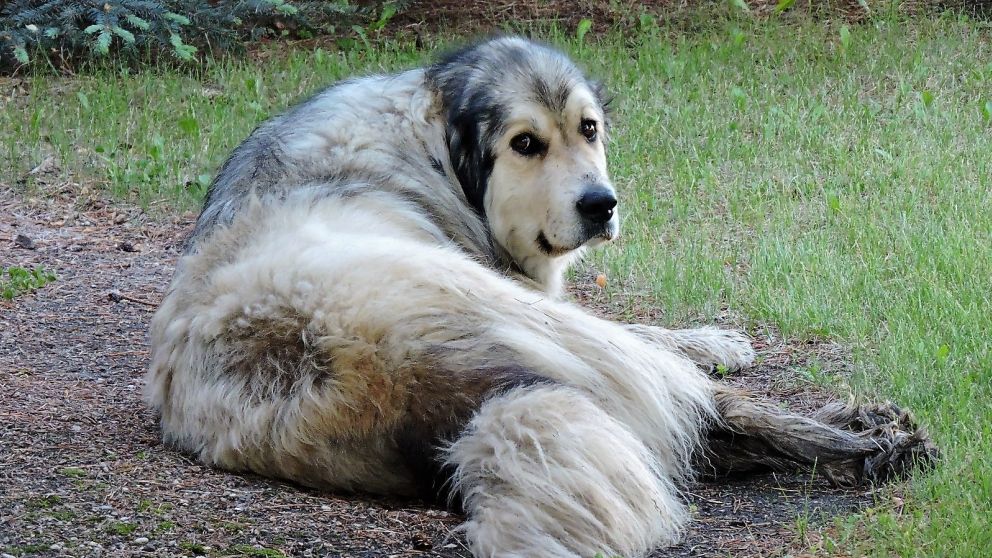 Just hanging around in Elkhorn Manitoba!!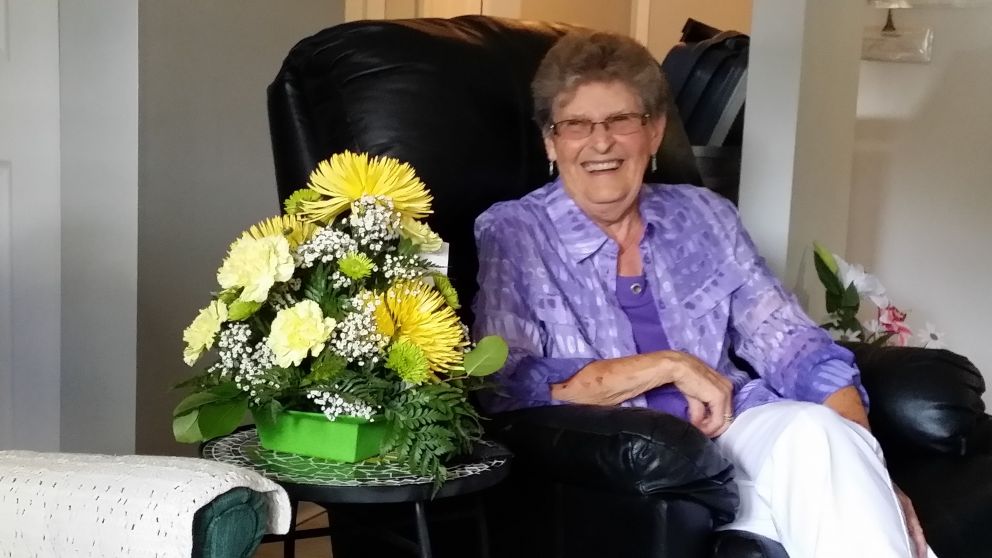 Great Place to have Formal Tea Time!!! Incredible Hostess!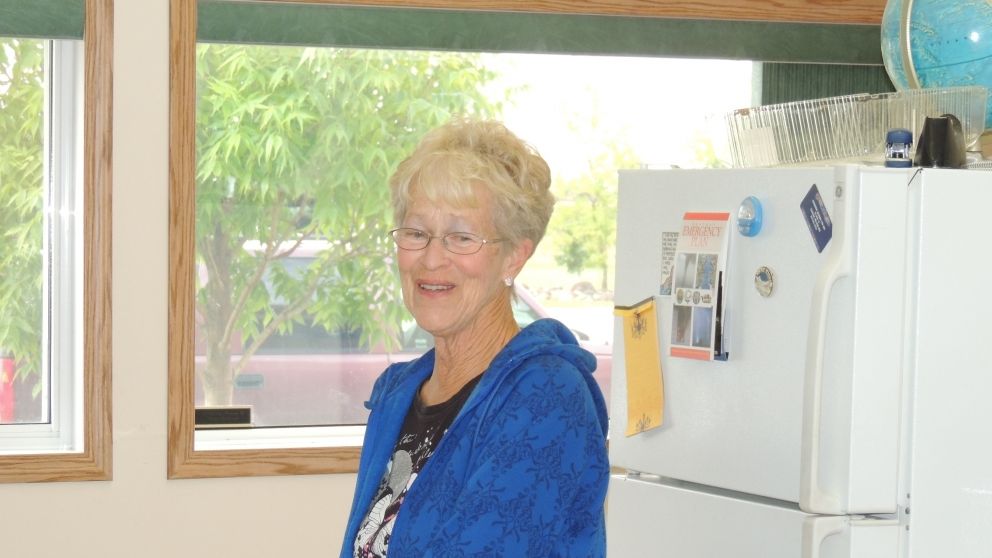 Does not like the Camera!! Check into the Elkhorn Leisure Centre for Cards & Coffee.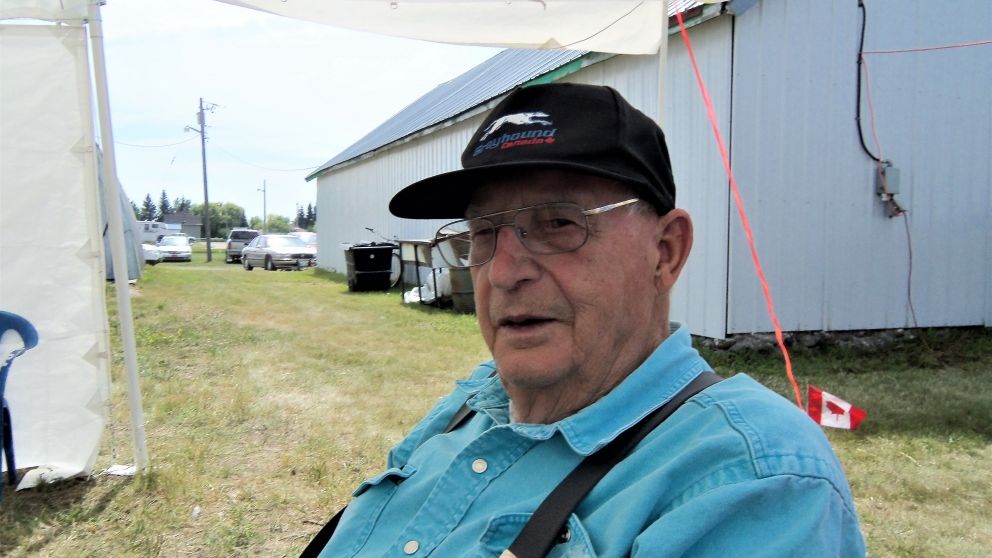 Elkhorn Agricultural Fair Day, Guarding the Loot, The Faces of Elkhorn!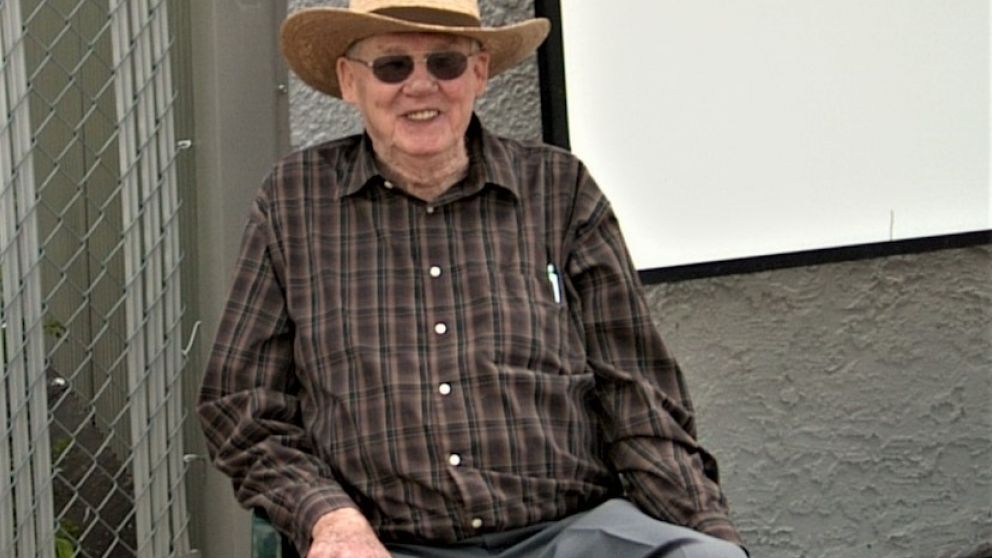 Always a Smile, The Faces of Elkhorn Manitoba Canada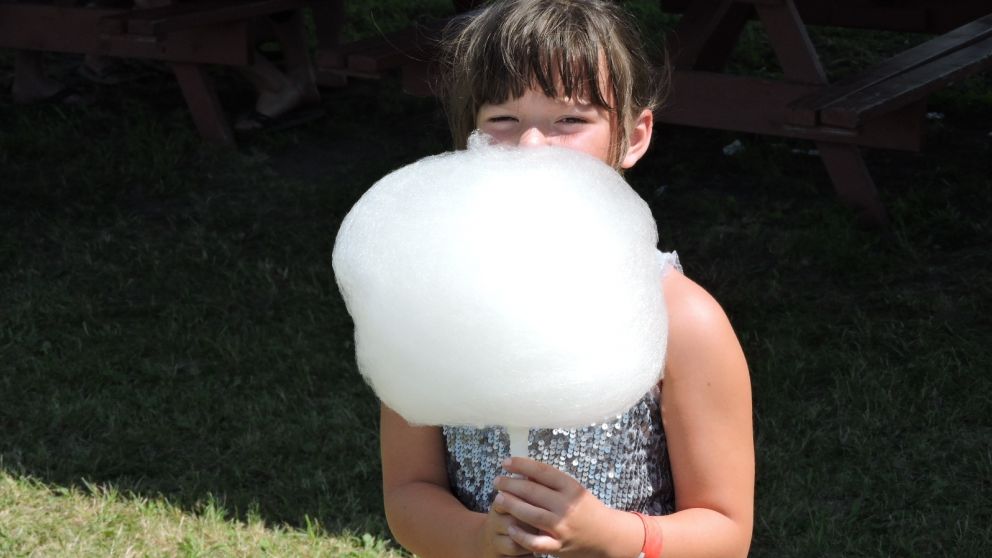 Fun Food & Smiling Eyes @ Elkhorn Manitoba Fair Grounds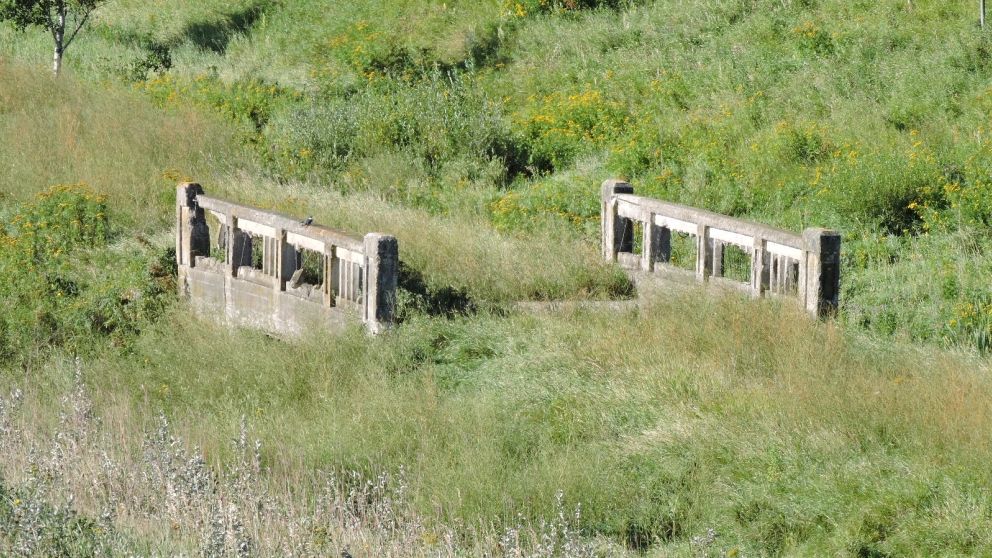 This Bridge has been well travelled!!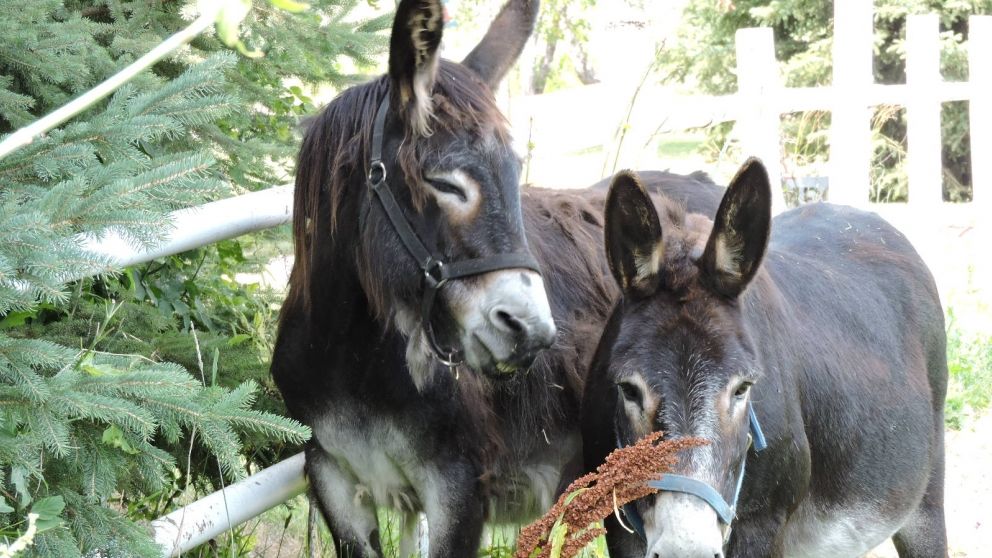 A couple of Snoopy Critters!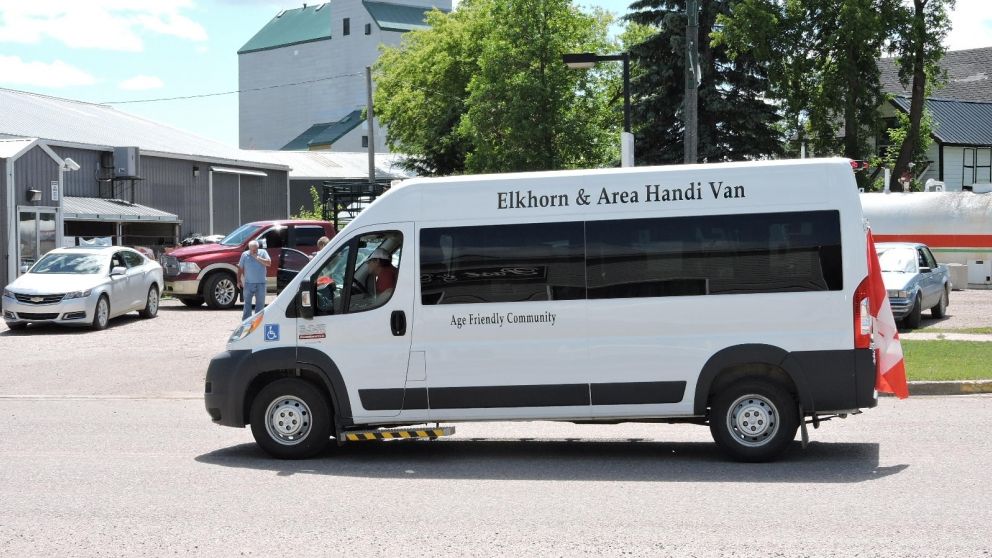 The Ride...Elkhorn & Area Handi Van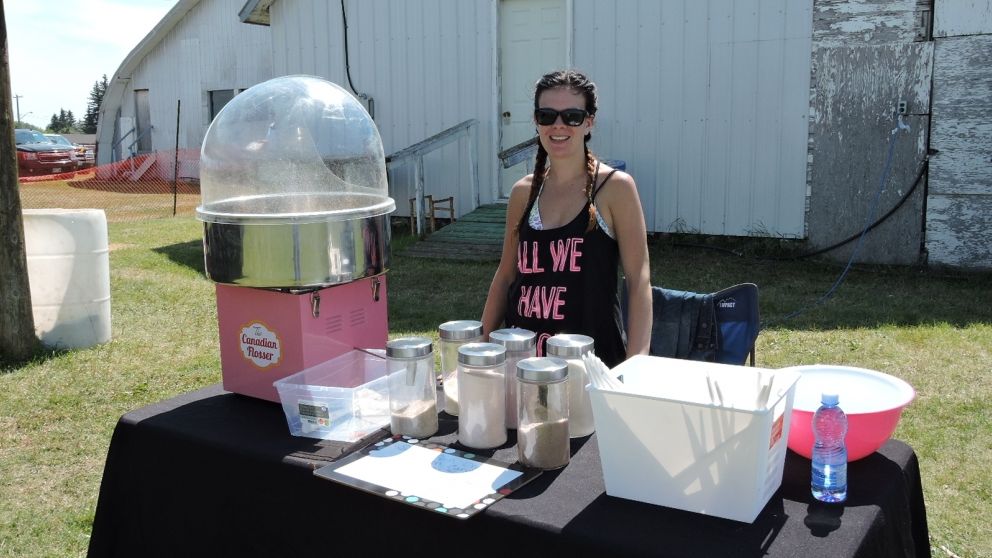 "ALL WE HAVE"...one of the Incredible Vendors In Elkhorn Manitoba!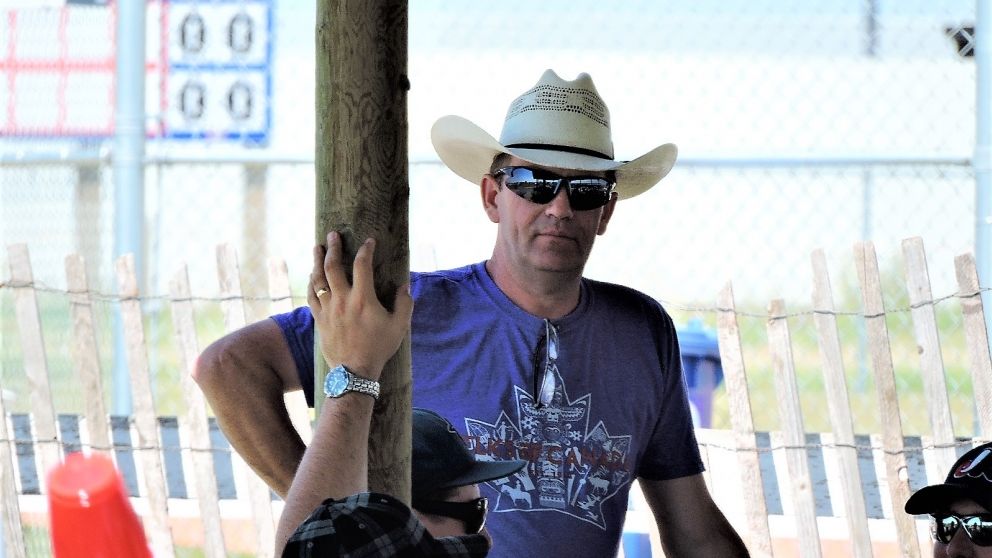 The Man at the Centre..."ELKS FUN BAR"!!!
Look for the Hat! Have a Cool One and Relax!!
"WESTERN WEEKEND" Elkhorn Manitoba Canada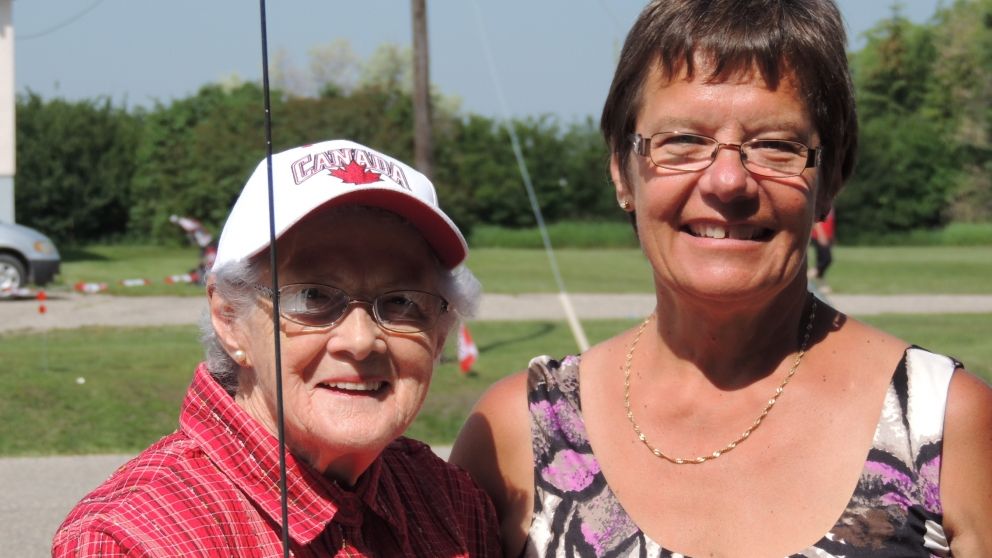 "Her Majesty Queen Elizabeth II Diamond Jubilee Metal"
2012 Receipient Pearl Stonehouse Elkhorn Manitoba Canada
Commemorating the 60th Anniversary of the Ascension of Her Majesty Queen Elizabeth to the throne.
Awarded by the Governor-General of Canada to those that have made outstanding and exemplary
contributions to their community and to Canada as a whole.
Seen here with Sherryl Reid of Elkhorn Manitoba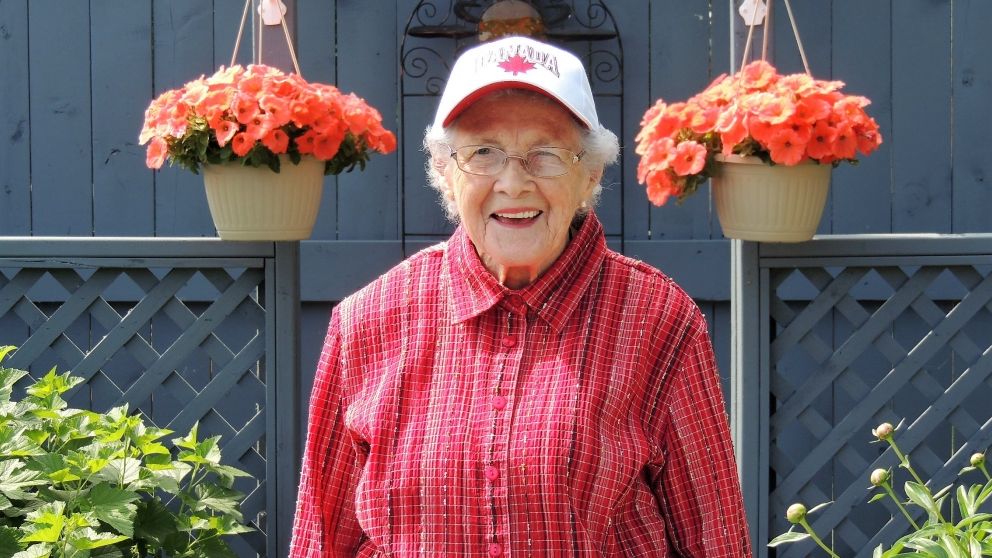 Pearl Stonehouse Elkhorn Manitoba Canada
"Her Majesty Queen Elizabeth II Diamond Jubilee Metal"
2012 Receipient Pearl Stonehouse Elkhorn Manitoba Canada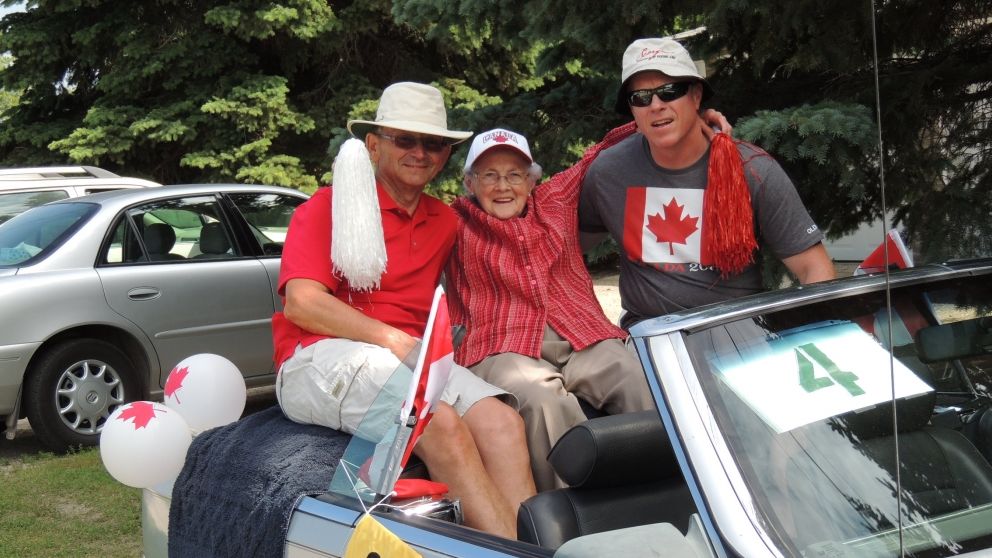 Pearl Stonehouse Canada Day Elkhorn Manitoba Ready for the Parade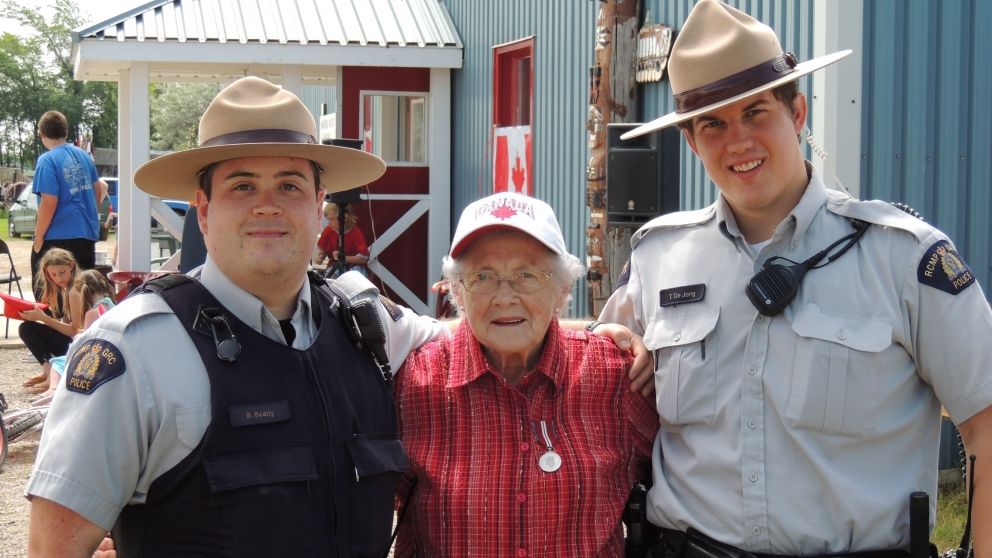 RCMP Canada Day Escorts ...Pearl Stonehouse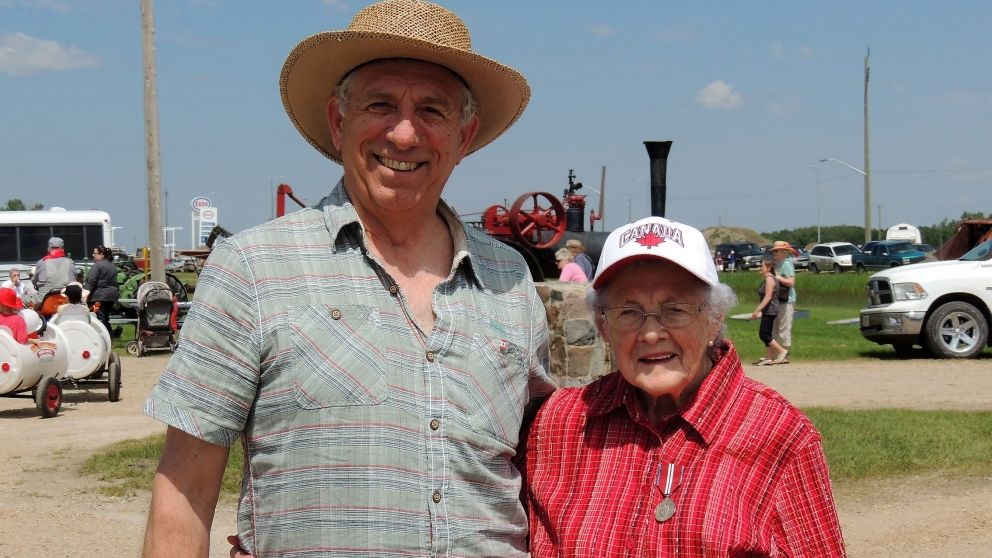 MP Larry Maguire...Member of the House of Commons of Canada & Pearl Stonehouse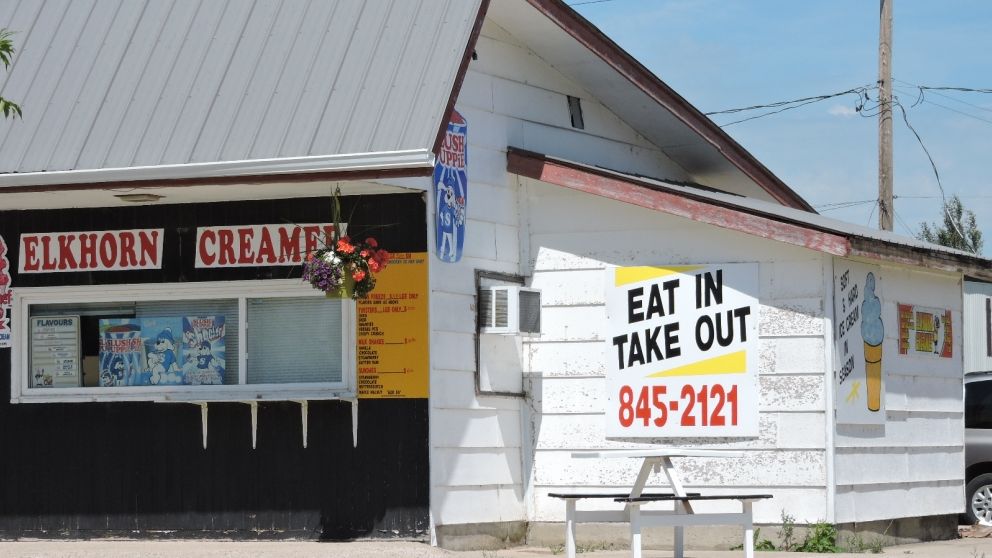 ELKHORN CREAMEE EAT IN/TAKE OUT
Main Street Elkhorn Manitoba Canada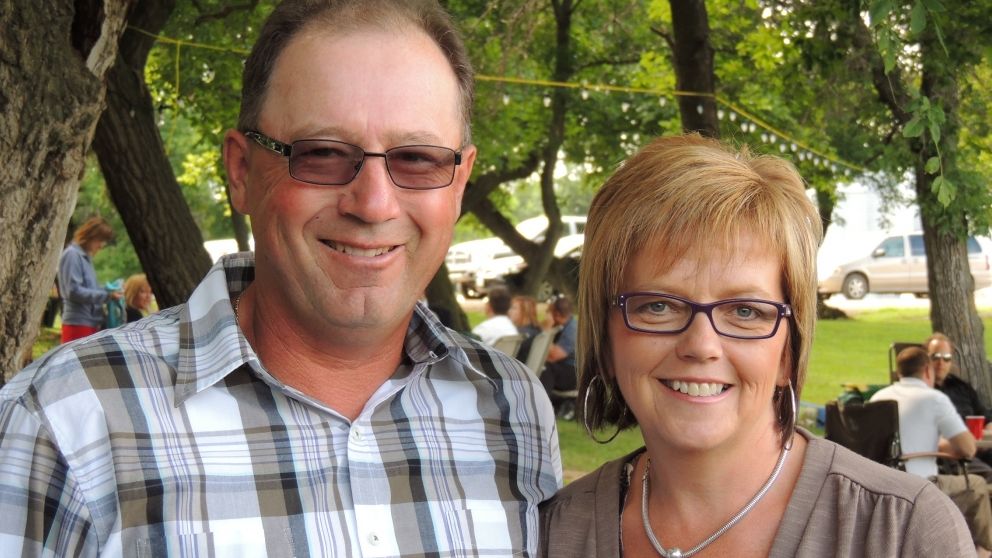 Happy Couple! Elkhornites!!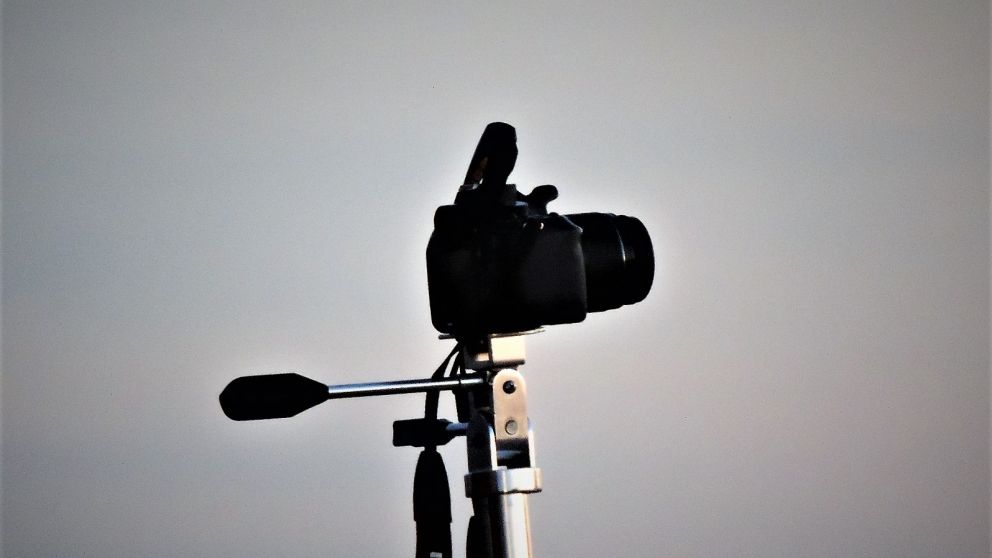 Opps!!! Where is Ed??? He is Missing??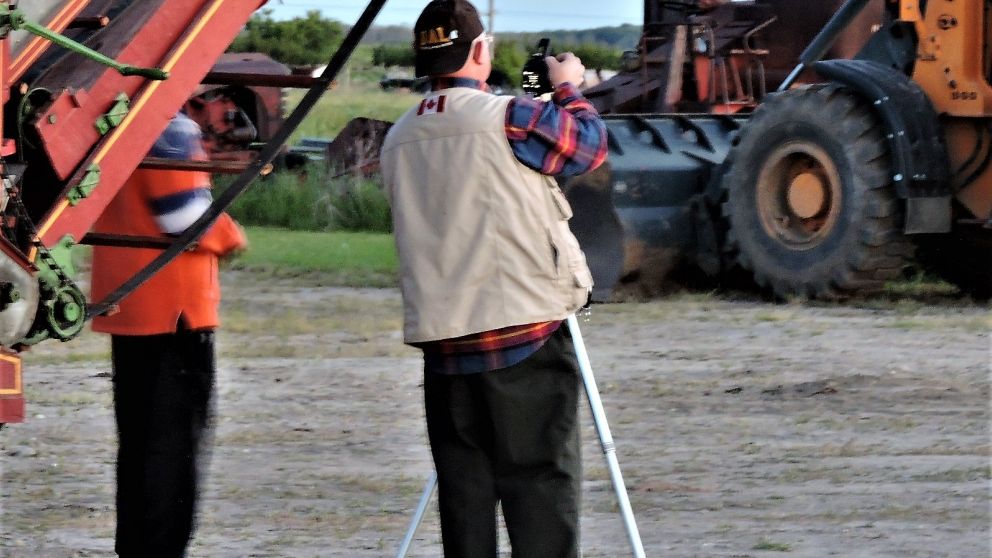 Here he is...Ed Returned to his Camera! What is he taking a Photo of???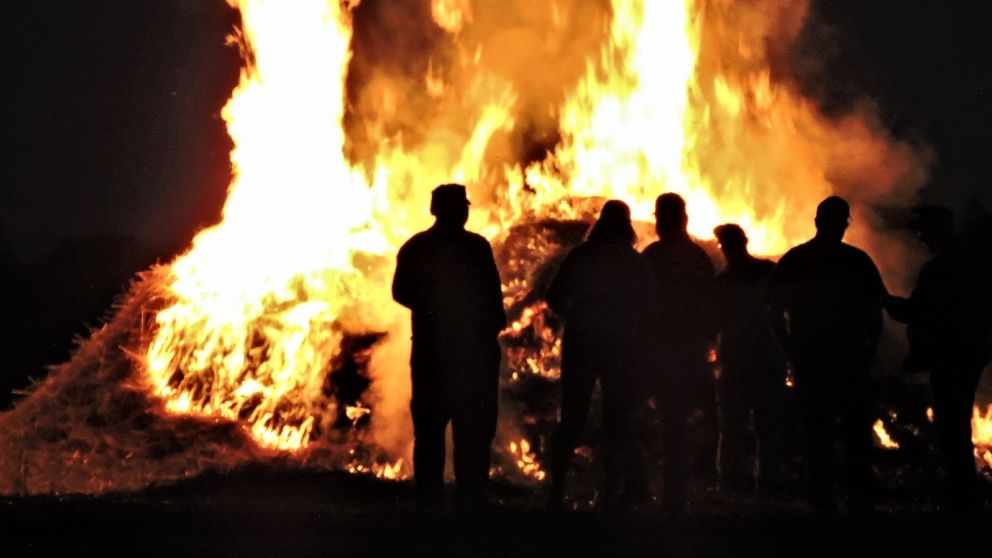 The Straw Pile...Canada Day in Elkhorn Manitoba!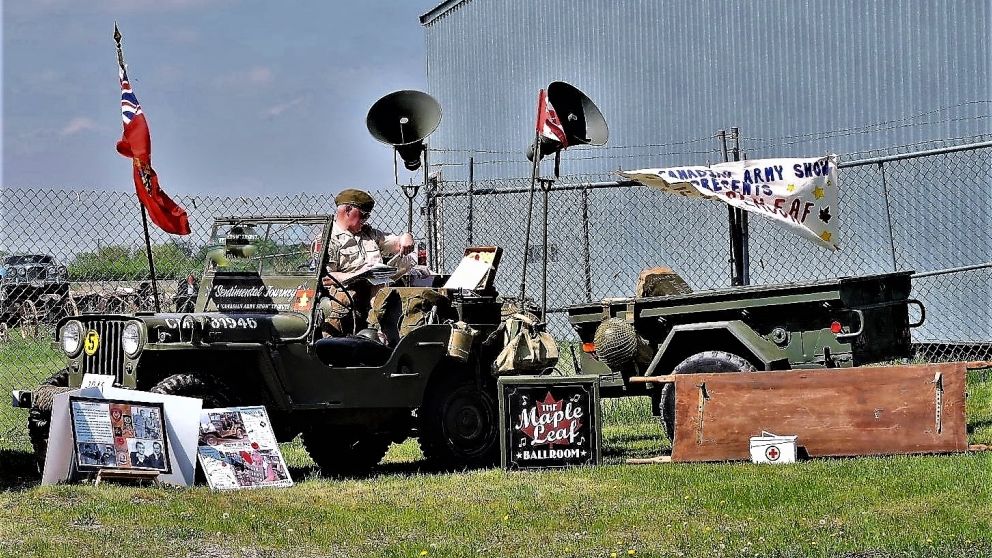 THE MAPLE LEAF BALL ROOM & SENTIMENTAL JOURNEY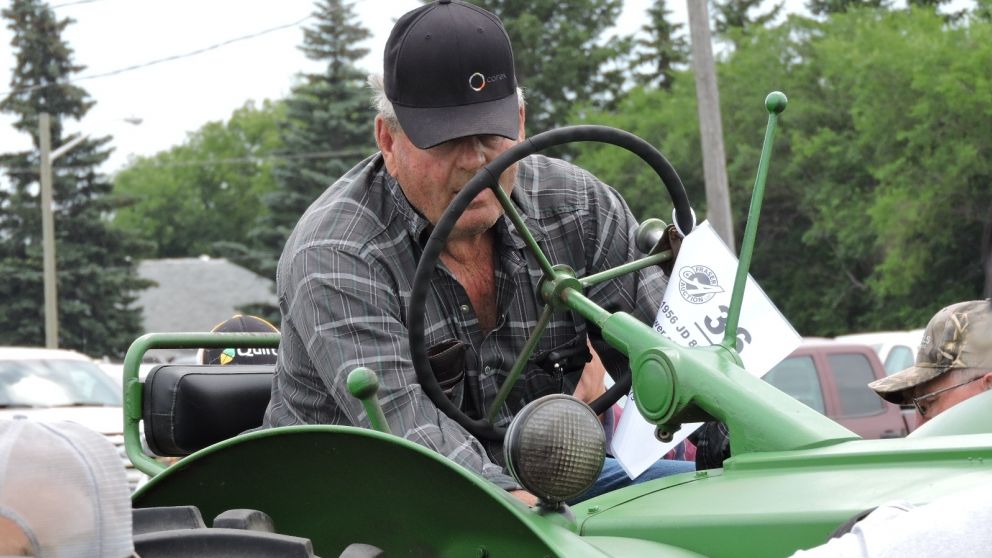 Bill Mulligan and his John Deere Tractor Collection...Start them up Bill!!
A True Elkhornite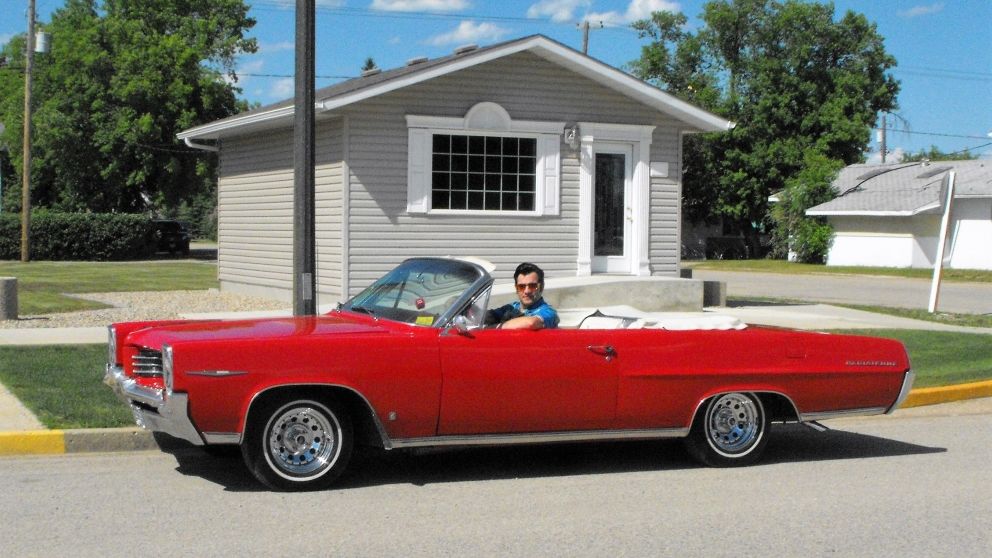 Elvis Came to Elkhorn in an Incredible 1964 Pontiac Convertible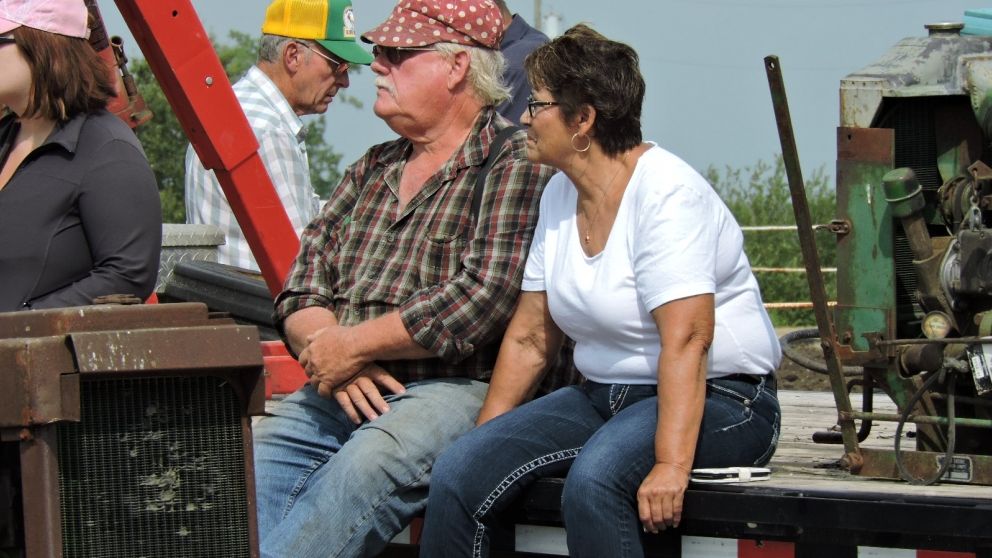 Auction Goers!!! Waiting on the Auction Action!!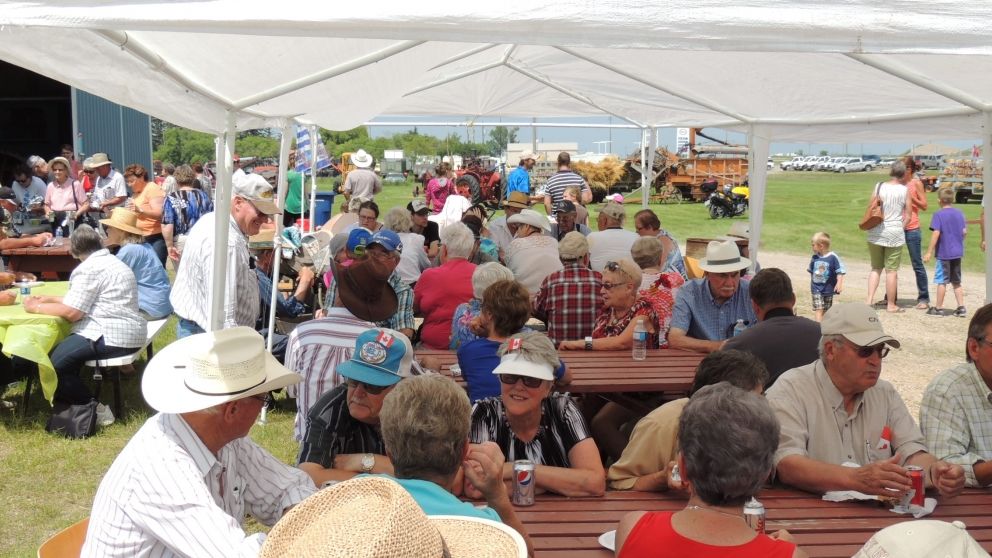 Food and Friends...Elkhorn Manitoba Canada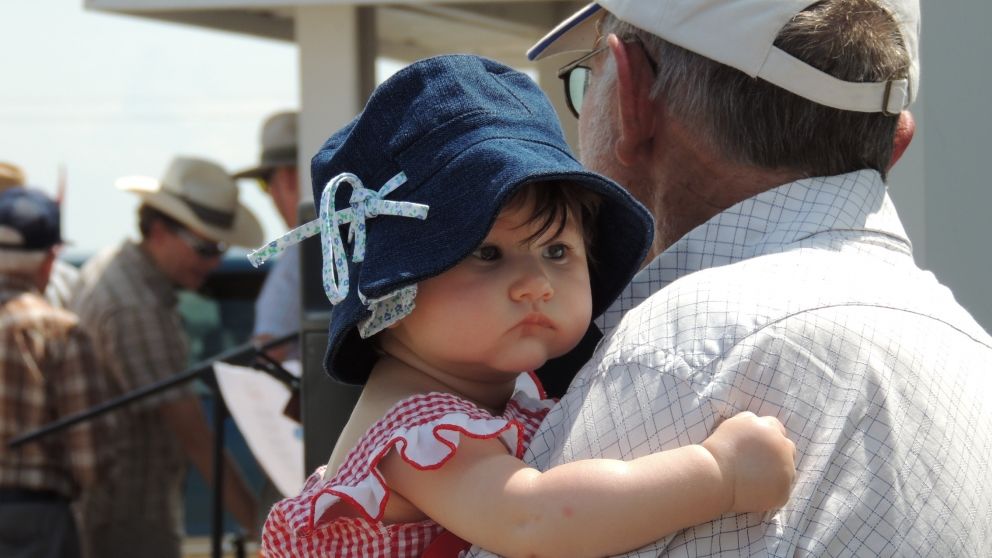 Elkhornite checking things out!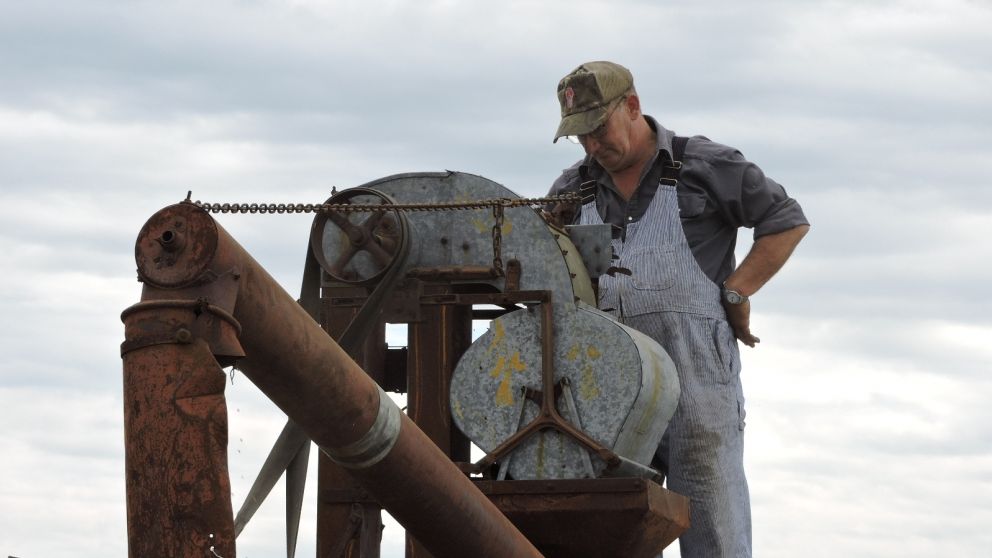 What on earth is wrong with this thing? Hummm?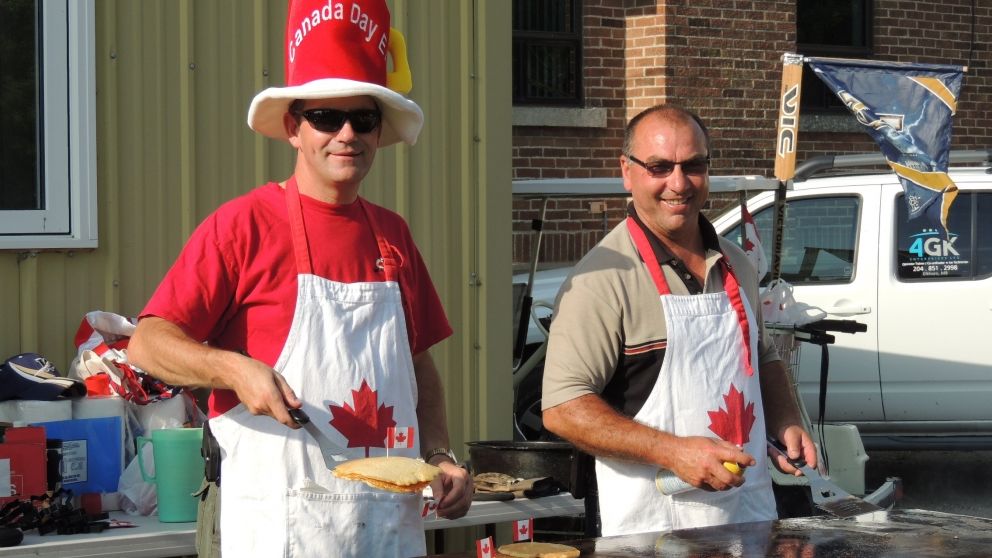 The Cooks looking for Customers??? Canada Day Pancakes (With Flags)???
Got to be Good, Elkhorn Manitoba Canada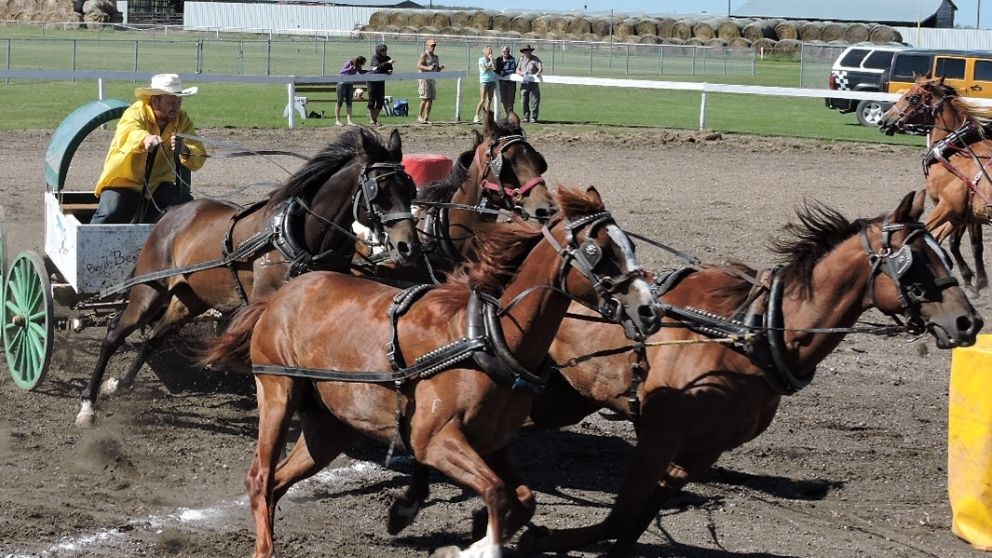 Don't forget Western Weekend!!! Visit The Man with the Hat in the Elks Cool Room!!!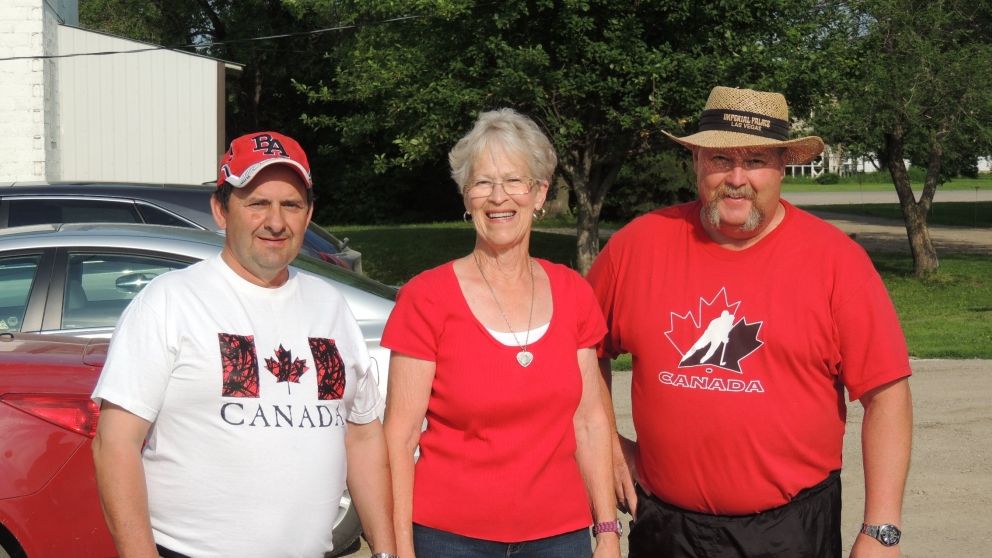 Now, this is an interesting threesome, who is doing the dishes???
Canada Day Breakfast, Not to be Missed!!!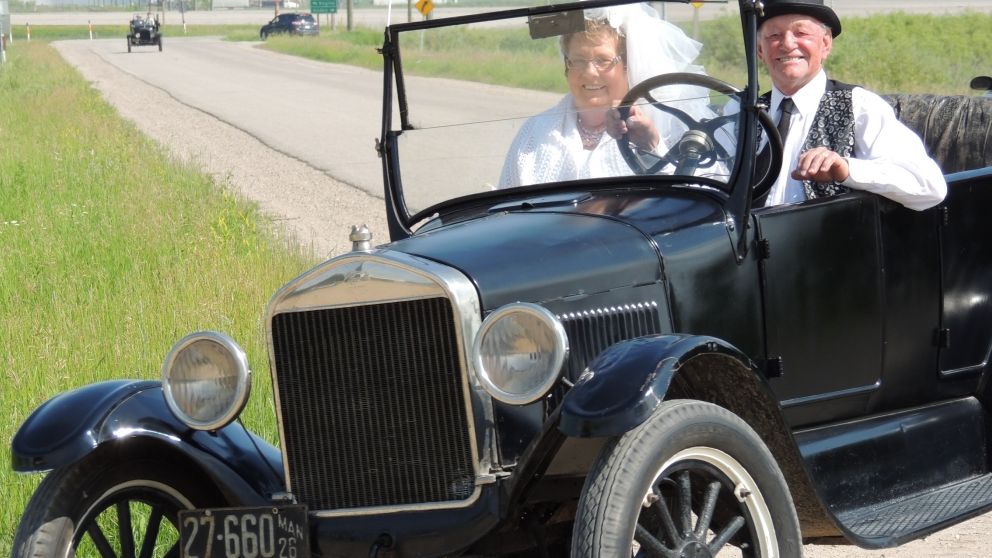 Did these two elope??? Possible? Canada Day Excitement...Cars...Food...Fun! Elkhorn Manitoba!!!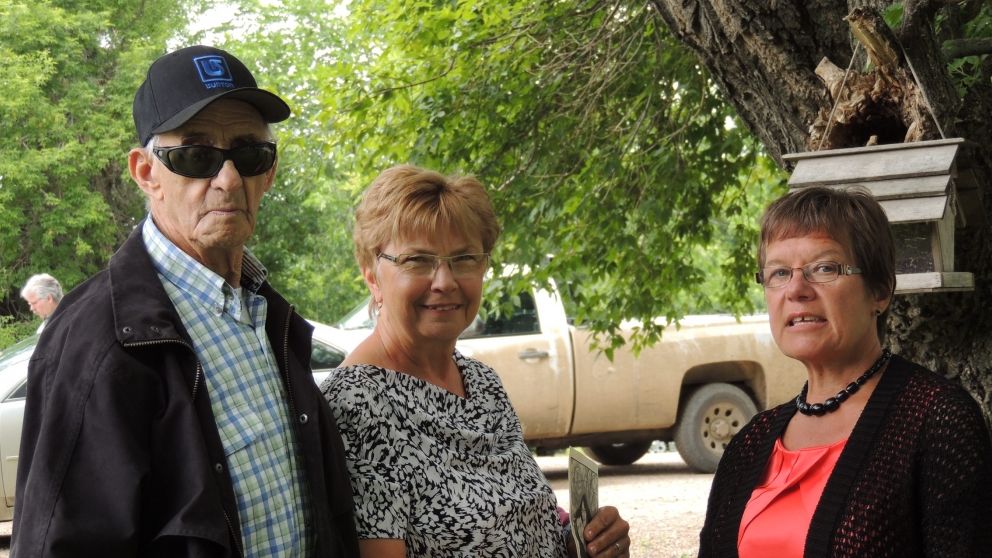 This Man always had a Coffee Pot on, Every Morning!! The door was open for anyone!
Can you imagine or remember the conversations around that kitchen table.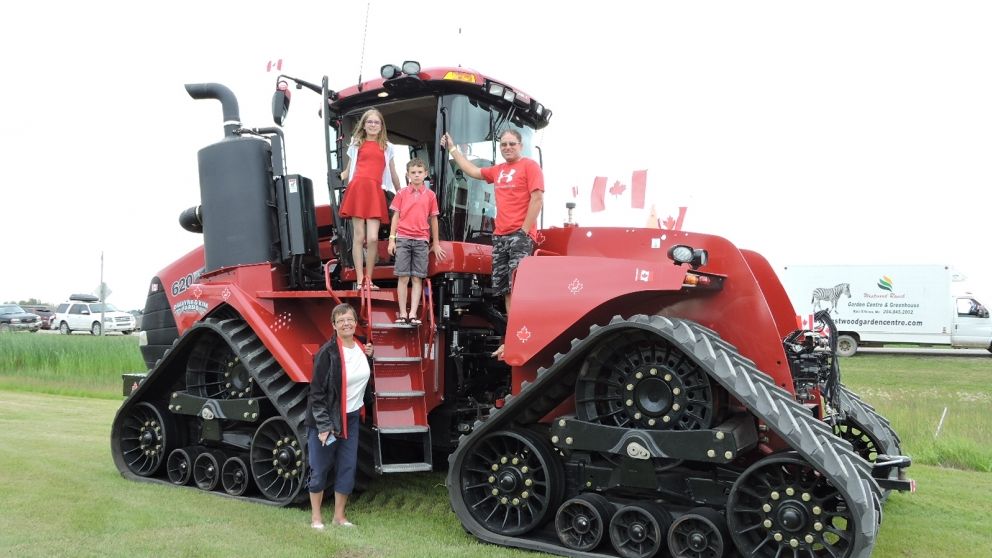 Canada Day Parade! Elkhorn Manitoba!
Want a Ride??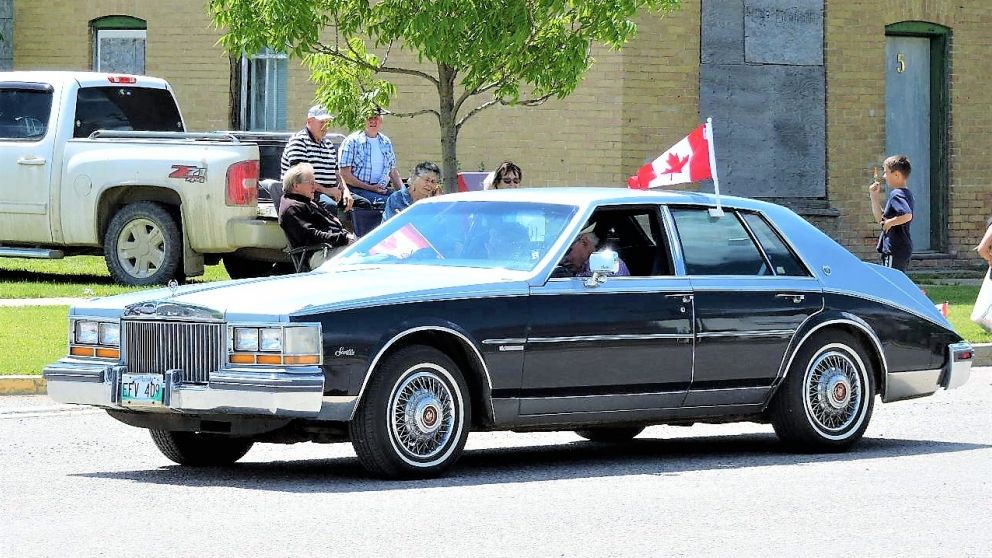 The Bill Bartley - Canada Day Cadillac Parade Car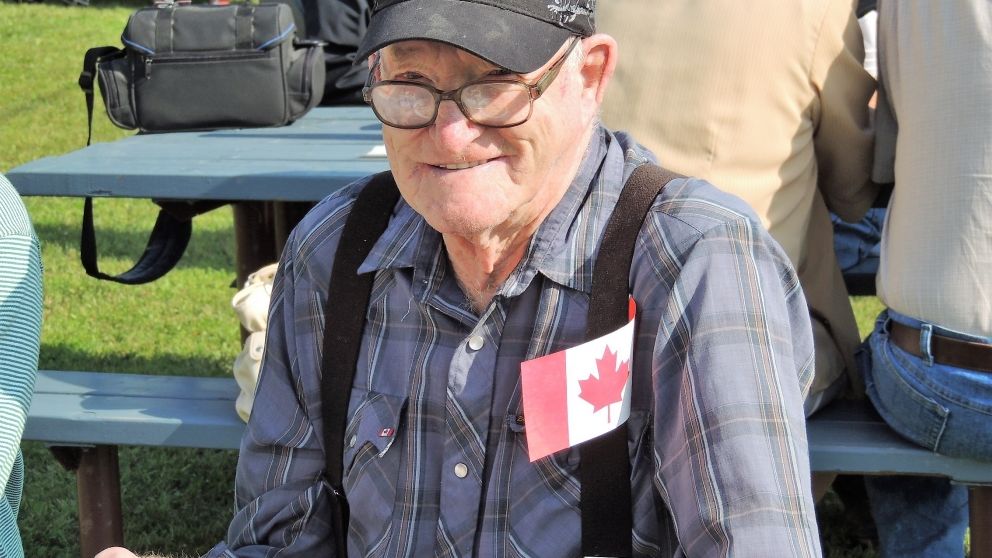 Ready to Celebrate Canada Day!!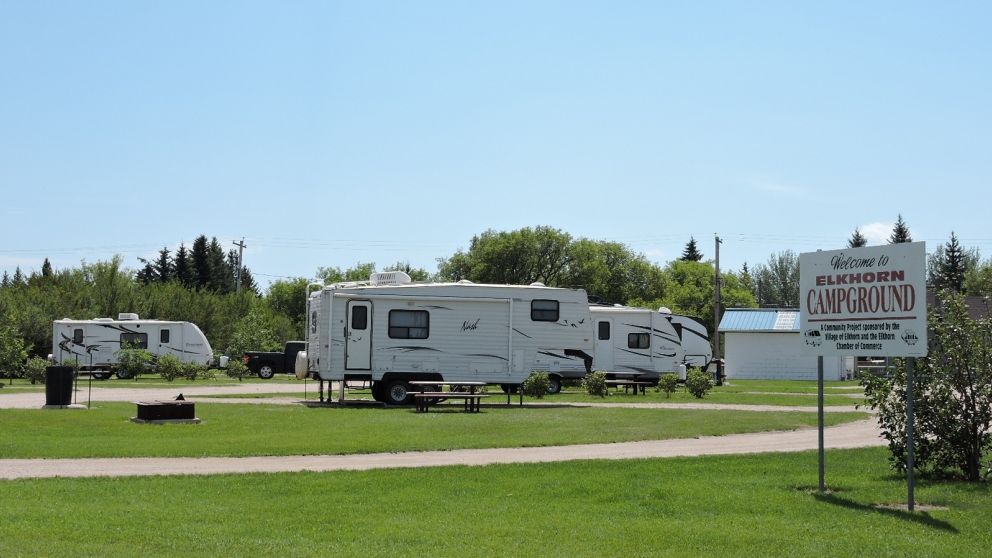 Welcome to Elkhorn Manitoba Community Camp Ground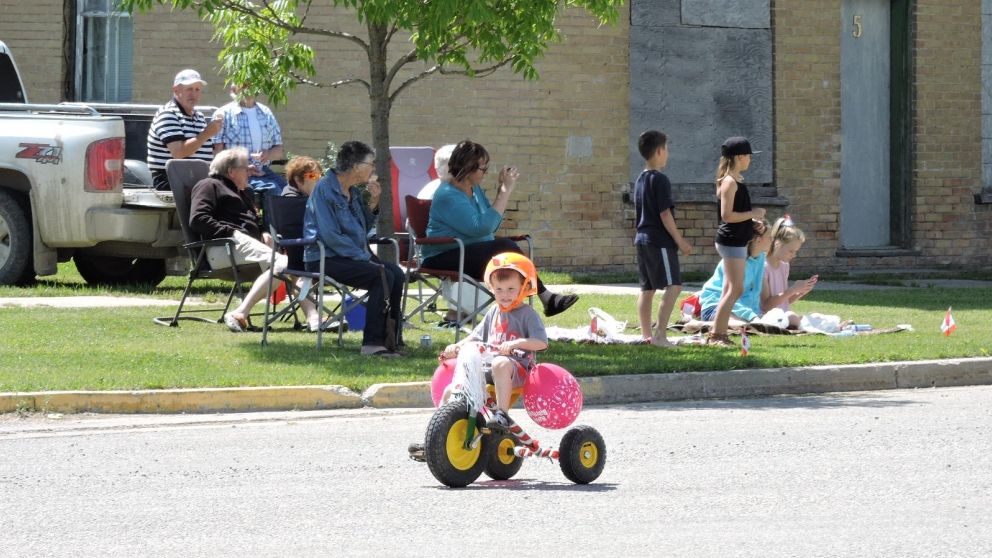 Elkhorn Manitoba Canada Day Parade...Leader of the Pack!!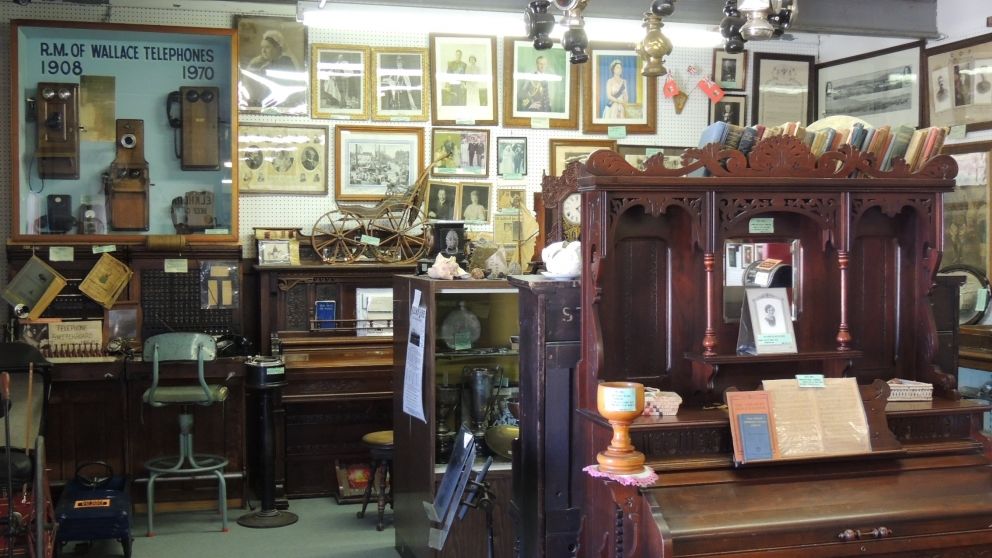 Elkhorn Manitoba Canada Automobile Museum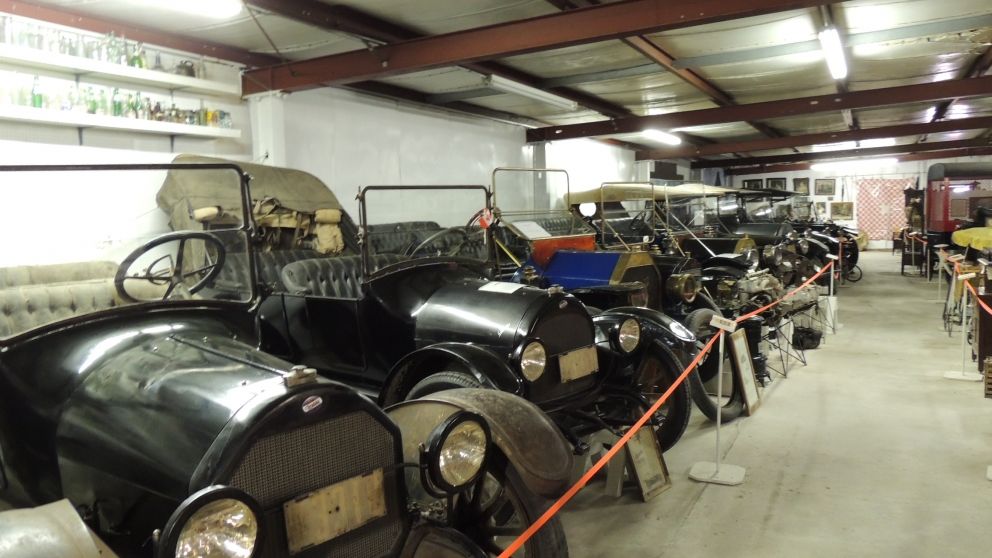 Elkhorn Manitoba Canada Automobile Museum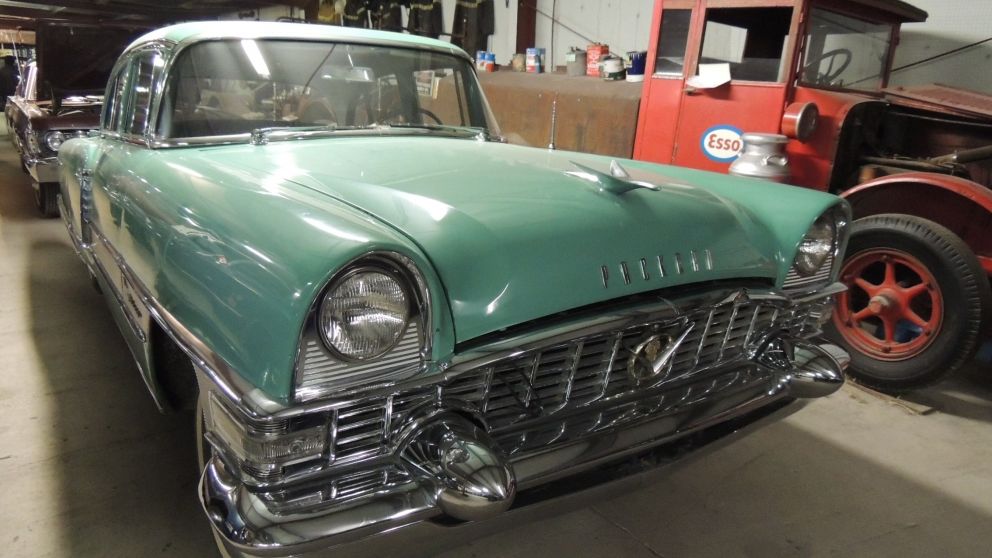 Elkhorn Manitoba Canada Automobile Museum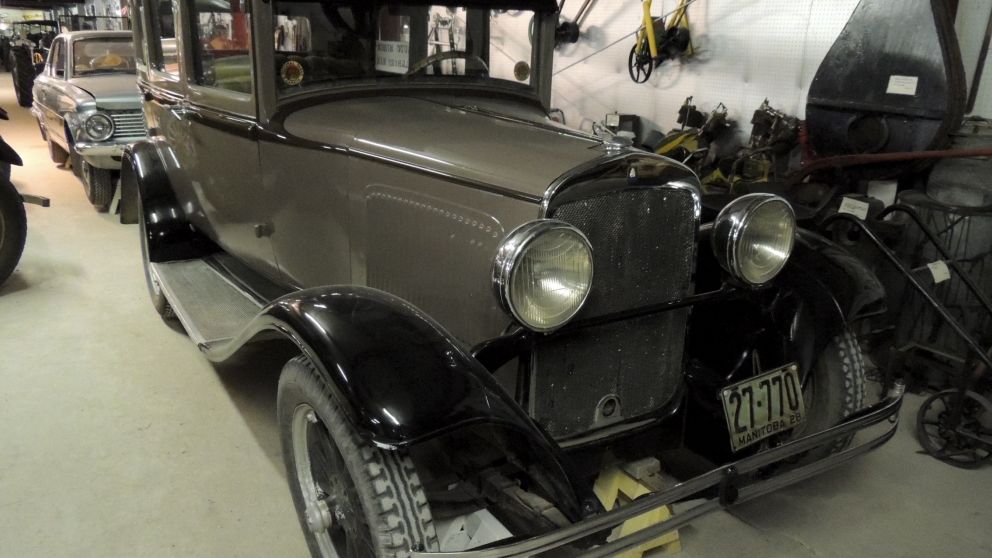 Elkhorn Manitoba Canada Automobile Museum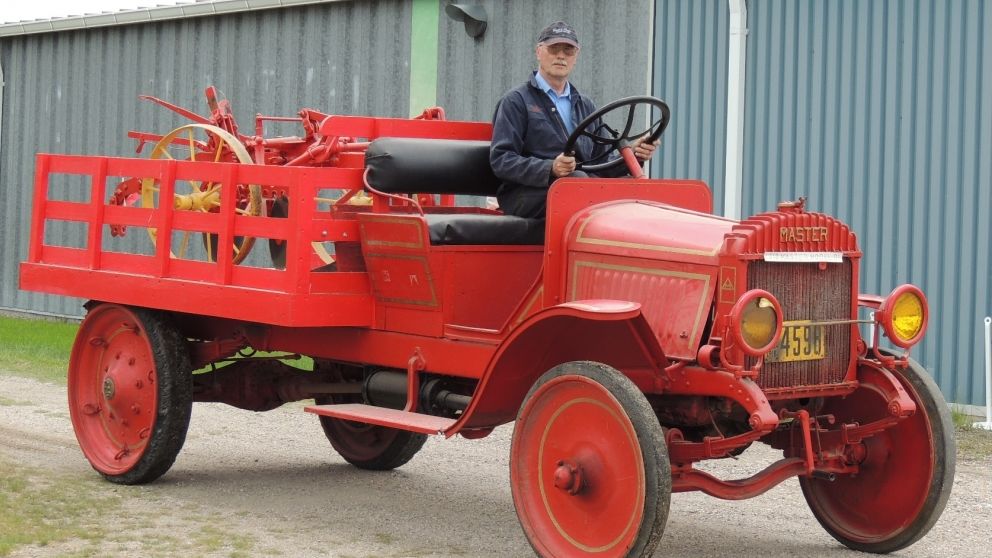 Elkhorn Manitoba Canada Automobile Museum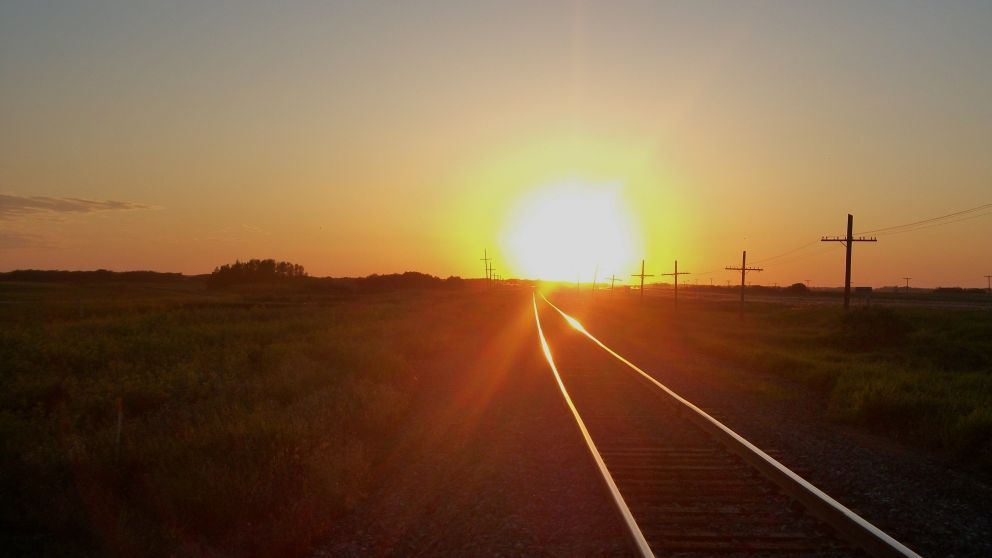 The Railway West from Elkhorn Manitoba Canada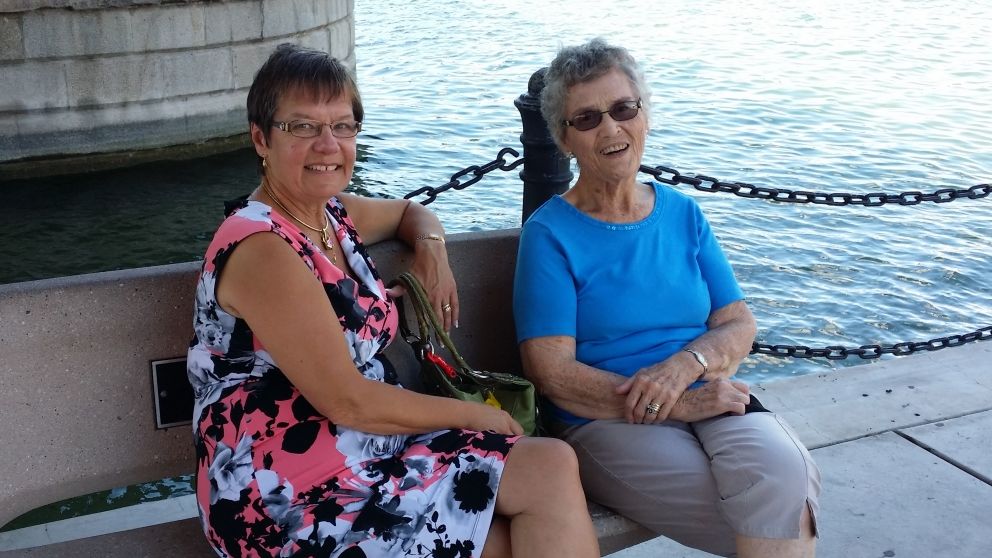 Thank You for joining us a SoldOutright.com