Royal Albert China - Thomas Clark Wild 1896 - Sold Outright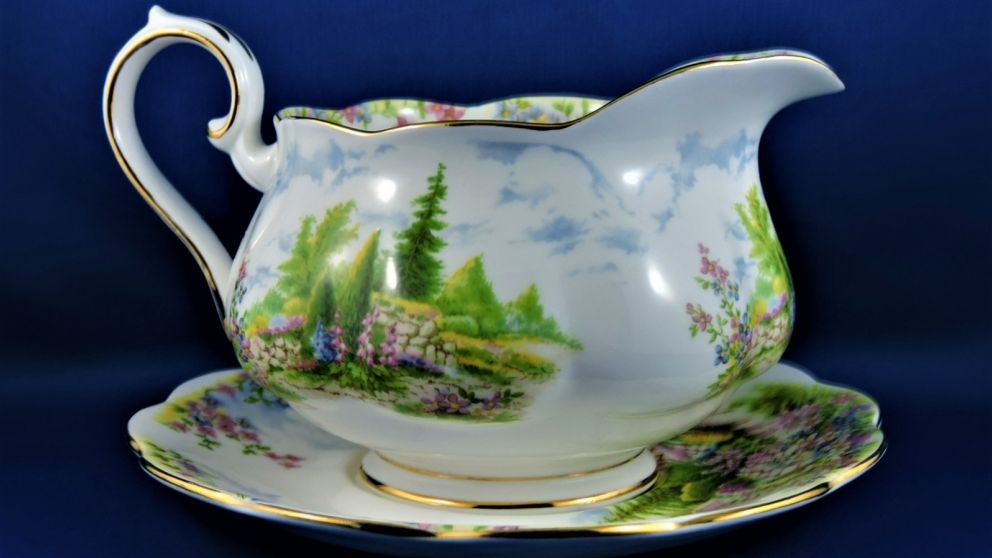 History of "Royal Albert China"
The history of "Royal Albert China" began in 1896 when Thomas Clark Wild bought a pottery in Longton, Stoke on Trent, England, called Albert Works, which had been named the year before in honor of the birth of Prince Albert.
After producing several commemorative bone-china pieces for Queen Victoria's 1897 Diamond Jubilee, a Royal Warrant was earned in 1904. A Royal Warrant is issued by the sovereign, authorizing a company to display the royal arms, which indicates that goods and services are supplied to the sovereign or a member of the royal family. The warrant enables the supplier to advertise the fact that they supply to the issuer of the Royal Warrant, thus lending a great deal of prestige to the supplier.
The Royal Albert brand became very popular because of its rich shades of colour and its original floral patterns. The patterns were inspired by the beautiful English countryside and gardens.
Royal Albert's most treasured pattern is probably Old Country Roses, which was introduced in 1962.
But there is another pattern that was produced from the 1930's to the 1950's which is very popular with collectors. That pattern is Kentish Rockery and it features an English garden at its best.
I will be posting this beautiful pattern on SoldOutright Shopify Store within a few days. Extras like the teapot, coffee pot, platters and gravy boats are just a small example of what will be available.
Thank you for joining us at Sold Outright
You can Connect to the SoldOutright Shopify Store at the bottom of this page.
---