X-Men Comic - The History of Marvel Comics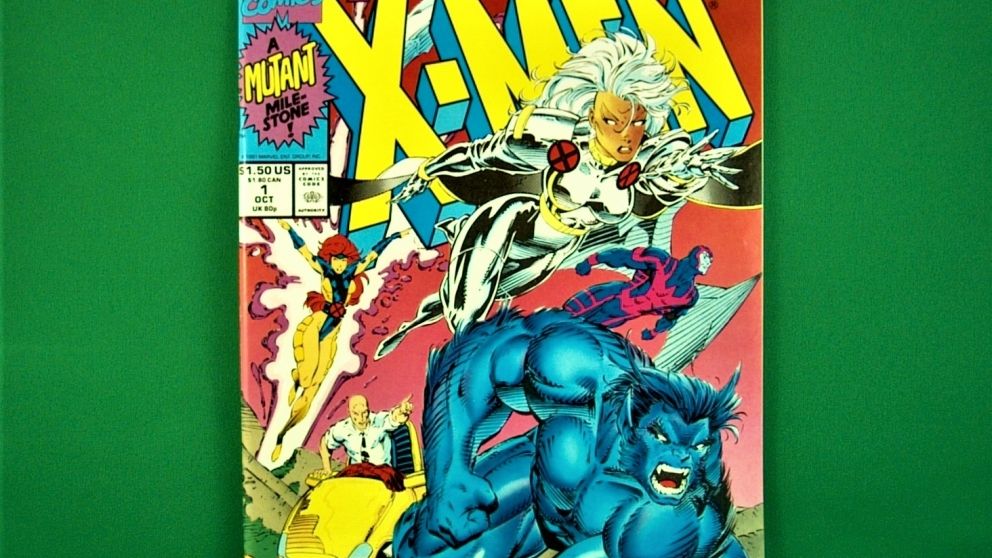 Sold Outright - X-Men Comic - The History of Marvel Comics
The first publication was Marvel Comics #1 in October 1939 and featured the Human Torch and the mutant anti-hero Namor the Sub-Mariner. This edition proved to be a blockbuster for Timely Comics. Captain America, in Captain America Comics #1 published in March 1941 also proved to be a major sales hit. Sales of all comic books declined drastically after the Second World War.
From 1952 to 1956, Timely Comics were distributed to newsstands through Martin Goodman's distributor, Atlas. Because of this, Timely Comics became more generally known as Atlas Comics in the 1950s. The final comic to bear the Atlas globe logo was Dippy Duck #1 with a October 1957 cover date. The first comic book labeled "Marvel Comics" was Amazing Adventures #3, which was dated August 1961.
Marvel's best-known comics titles include Fantastic Four, The Amazing Spider-Man, The Incredible Hulk, Iron Man, Daredevil, Thor, Captain America, and X-Men. Nine X-Men comics dated from October 1991 to January 1992 are available in the "Soldoutright" Shopify Store.
Sold Outright - X-Men Comic - The History of Marvel Comics
Thank you for joining us at Sold Outright.
---