Coins Today – Currency or Art - Lunar Year of the Horse Coin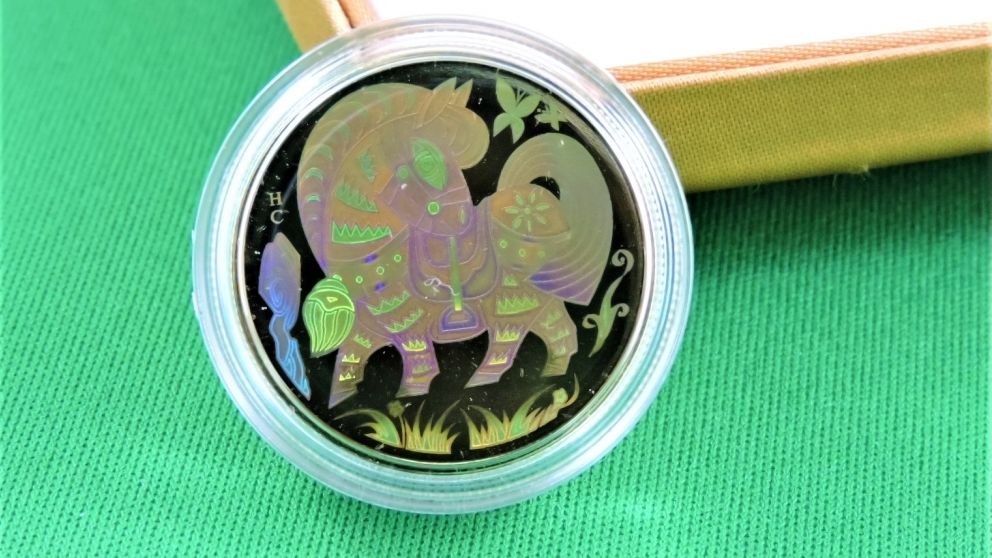 Coins Today – Currency or Art - Royal Canadian Mint - Lunar Year of the Horse Coin.
Collectors have always invested in coins. The precious metals. gold, platinum and silver, have always been favorites for collectors worldwide. But today, even though the precious metals are still being utilized, some coins now resemble a work of art. These exquisite pieces can fit in your pocket rather than on your wall. Colour, gems and new technology define some new and rare coins today.
2017 $1 silver coin - "Agate Scarabaeus" - includes natural agate.
2017 $20 silver coin - "Little Creatures: Dogbane Beetle" - features a venetian glass dogbane beetle.
2018 $20 silver coin - "150th Anniversary of the Royal Astronomical Society of Canada" - gives you your very own meteorite from the Compo del Cielo meteorite field.
2017 $30 silver coin - "Animals in the Moonlight Series" - uses glow in the dark technology.
2002 $150 gold coin - "Lunar Year of the Horse" - features the ever-changing colours of a graceful holographic image. It makes this elegant coin an absolute must for every collector seeking the very best in gold coins.
There are many examples of the art in coins but are too many to list.
All of the above coins are available from my SoldOutright Shopify Store.
Thank You for visiting us at Sold Outright
auctions@soldoutright.com
---