Sgian Dubh Knife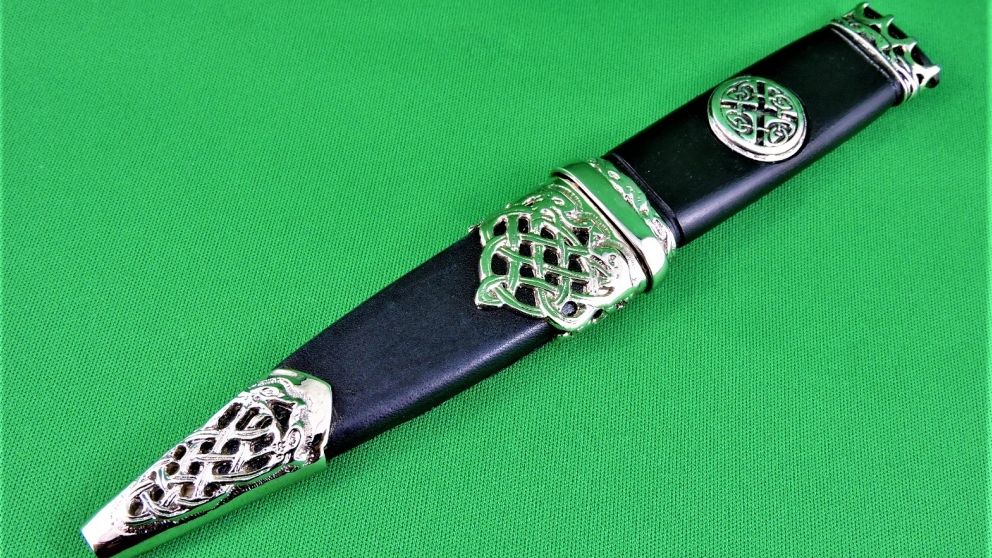 The Sgian Dubh Knife
The Sgian Dubh, made in Scotland, is the small ornamental knife traditionally worn in the top of the stocking by the Highlander. The name is Gaelic, sgian meaning knife or dagger and dubh meaning black, referring to the colour of the handle. The handle is made from black hardwood.
The Sgian Dubh appears to only date back to the later part of the eighteenth century.
The traditional evening wear Sgian Dubh has a black handle with an interwoven pattern and a Cairngorm (piece of glass) decorating the top.
The Sgian Dubh shown here and available in the "Soldoutright" Shopify Store appears to be one for traditional evening wear.
This Item "Can be Purchased @ SoldOutright Shopify"
Thank you for joining us at Sold Outright
---