Sold Outright Industry Associations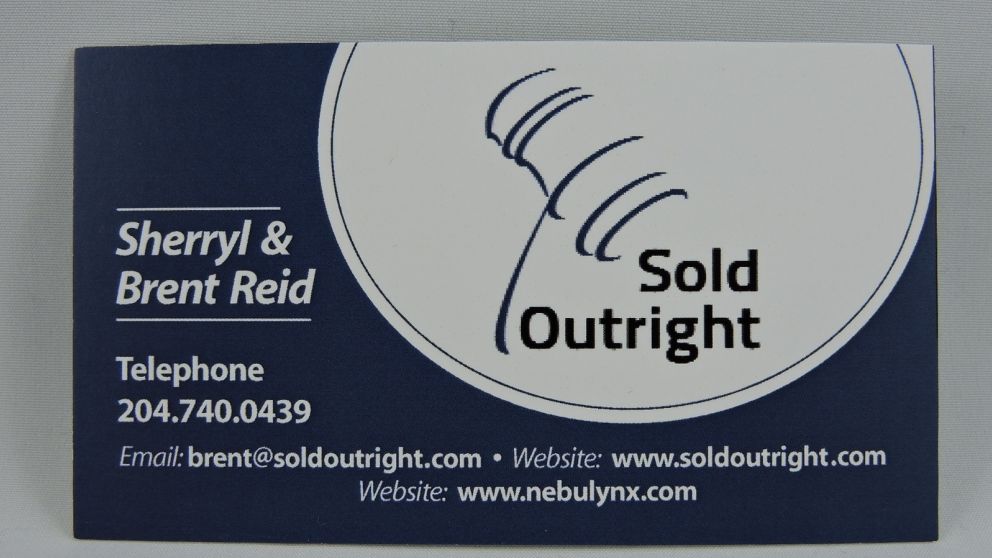 Sold Outright Industry Associations, Industry Connections, Our Clients and Advanced Communication Platforms are the life blood of any business entity in our business world today.
We truly value the learning opportunities given to us from so many sources and strive to be a leader in the Auction Industry. These specialized relationships provide critical resources to auction professionals that enhance their skills and successes.
National Auctioneers Association
| | |
| --- | --- |
| | Founded in 1949, the National Auctioneers Association (NAA) is the world's largest professional association dedicated to professional auctioneers. The NAA was built by auctioneers, for auctioneers. Headquartered in Overland Park, Kan., the NAA represents the interests of thousands of auctioneers in the U.S., Canada and across the world. Members of the NAA abide by a strict Code of Ethics and are connected with an extensive network of professional auctioneers. Vision: National Auctioneers Association members will be the preferred auction professionals used in the marketplace. |
---
Manitoba Auctioneers Association
| | |
| --- | --- |
| | The Manitoba Auctioneers Association is an active organization providing progressive leadership and education for the membership, industry, and consumer, and is a leading authoritative voice for the auction method of marketing; thereby promoting professionalism and ethical behavior among auctioneers, and programs that increase membership participation and growth. Rick and Brent are Members of this Auction Association. |
---
World Wide College of Auctioneering
| | |
| --- | --- |
| | World Wide College of Auctioneering was founded in 1933 by the legendary auctioneer Col. Joe Reisch to provide the very best Auctioneer education and training available and today we are continuing at the same high level of excellence and tradition. Since that time over 40,000 men and women of every age, from every state in the United States, from every Canadian province and from many foreign countries have taken their place in the personal and financially rewarding world of auctioneering, most having no prior auctioneering or public speaking experience. Rick and Brent are Graduates of the World Wide College of Auctioneering. |
---
Canadian Personal Property Appraisal Group
| | |
| --- | --- |
| | CPPAG is a Canadian made, national, personal property appraisal organization comprising a network of accredited appraisers spanning from coast to coast. CPPAG provides personal property appraisal training and accreditation to its members who come from a diversity of backgrounds including: auctioneers, bailiffs, insurance industry, antique and equipment dealers, accounting and financial institutions and lawyers. |
---
Nebulynx - Personal Property Appraisal
| | |
| --- | --- |
| | Whether you're selling prized property or looking to buy one-of-a-kind treasures, a personal property appraisal is just the place to make things happen! For over ten years Nebulynx has provided the security of a personal property appraisal. An indepth appraisal provides buyer confidence for their potential investment. Our Shopify Store is an important part of our marketing and selling strategy. On-Line Stores go hand in hand with Auctions and are also an efficient way of converting your property or assets into immediate cash. Check us out @ https://www.soldoutright.myshopify.com |
---
Supply Chain Management Association
The Supply Chain Management Association (SCMA), the leading and the largest association in Canada for Supply Chain Management professionals.

The national voice for advancing and promoting the profession of supply chain management, SCMA sets the standard of excellence for professional skills, knowledge and integrity.
---
Sold Outright Auctioneer Support
SoldOutright enjoys an incredible network of expert auctioneer support in Canada, United States of America and Internationally. We are able to call upon any of these associates at any time for their assistance in a supporting role. Auction Professionals are entrepreneurs who excel in marketing and advertising and always willingly in offering assistance to the benefit of the Client and Auction Profession.
Make your Real Estate Auction Happen!
Contact us (204) 740-0439
email auctions@soldoutright.com
Thank you for joining us at Sold Outright.
---